24 Hours in Bruges, what to do and where to stay. Bruges is full of beautiful medieval and Gothic-style buildings. It is very picturesque. It makes for a great European city break. If you love chocolate, beer, fries, art, culture and history, the city of Bruges is definitely for you. We visited in 2019. We were bought this trip as a Christmas gift. Sailing over on a P&O ferry from Hull, we spent a few hours in the city.
So, although we didn't spend 24-hours here, we are writing this post with ideas that could form a full day's experience in Bruges.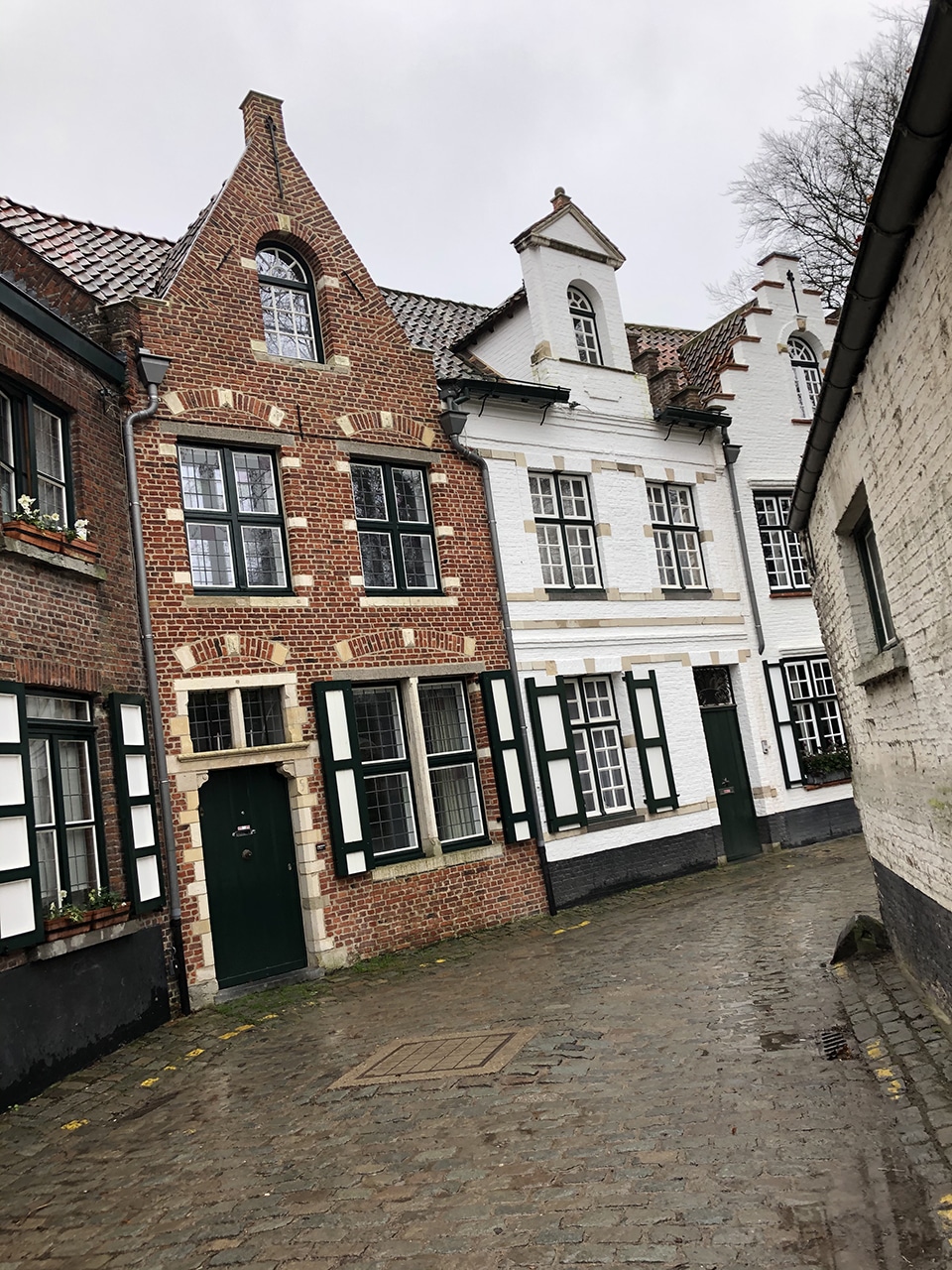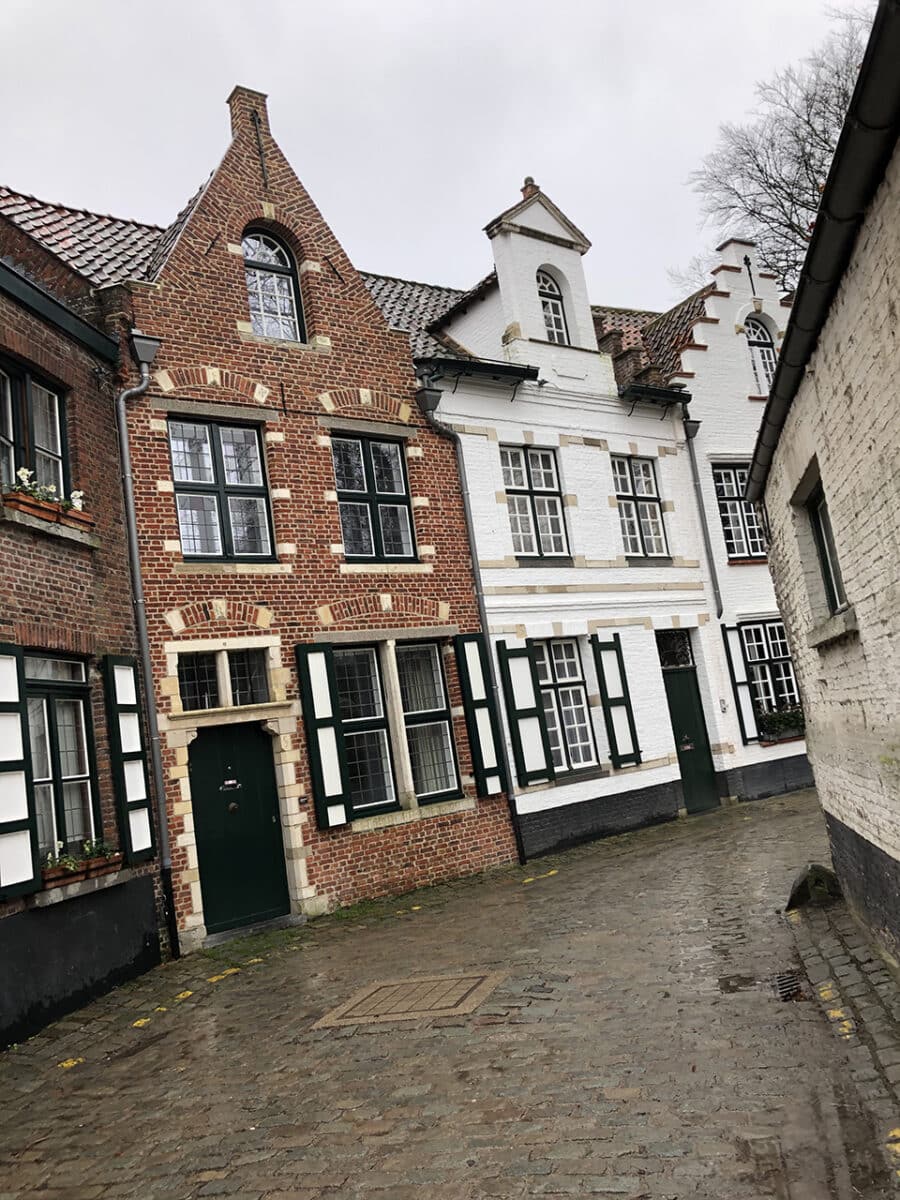 BEAUTIFUL BRUGES
We had around six hours to explore Bruges during our trip, not long, so we wanted to cram in as much sightseeing as we could. All the things listed below you could easily fit into a 24 hour itinerary, as well as a few extra bits. We loved the city; it was raining during our trip, and sadly some museums and buildings were closed. We will have to visit again during the warmer months when everything is open.
CHURCH OF OUR LADY OF BRUGES
The Onze Lieve Vrouw Brugge is a Gothic church founded in the 1300s. Its spire stands at an impressive 379 feet. Is the tallest building in the city and is the third largest brick built church spire in the world.
The church also houses the famous Madonna of Bruges, a sculpture created by none-other than Michelangelo at the beginning of the 16th century.
BELFRY OF BRUGES, BELFORT BRUGGE
Climb the 366 steps of this 13th century Medieval tower, for views out across the market square. They only allow a certain number of people up at a time, so you may have to wait your turn. The Belfort is one of UNESCO's World Heritage listed buildings. Admission price to the tower is between €12.00 and €14.00.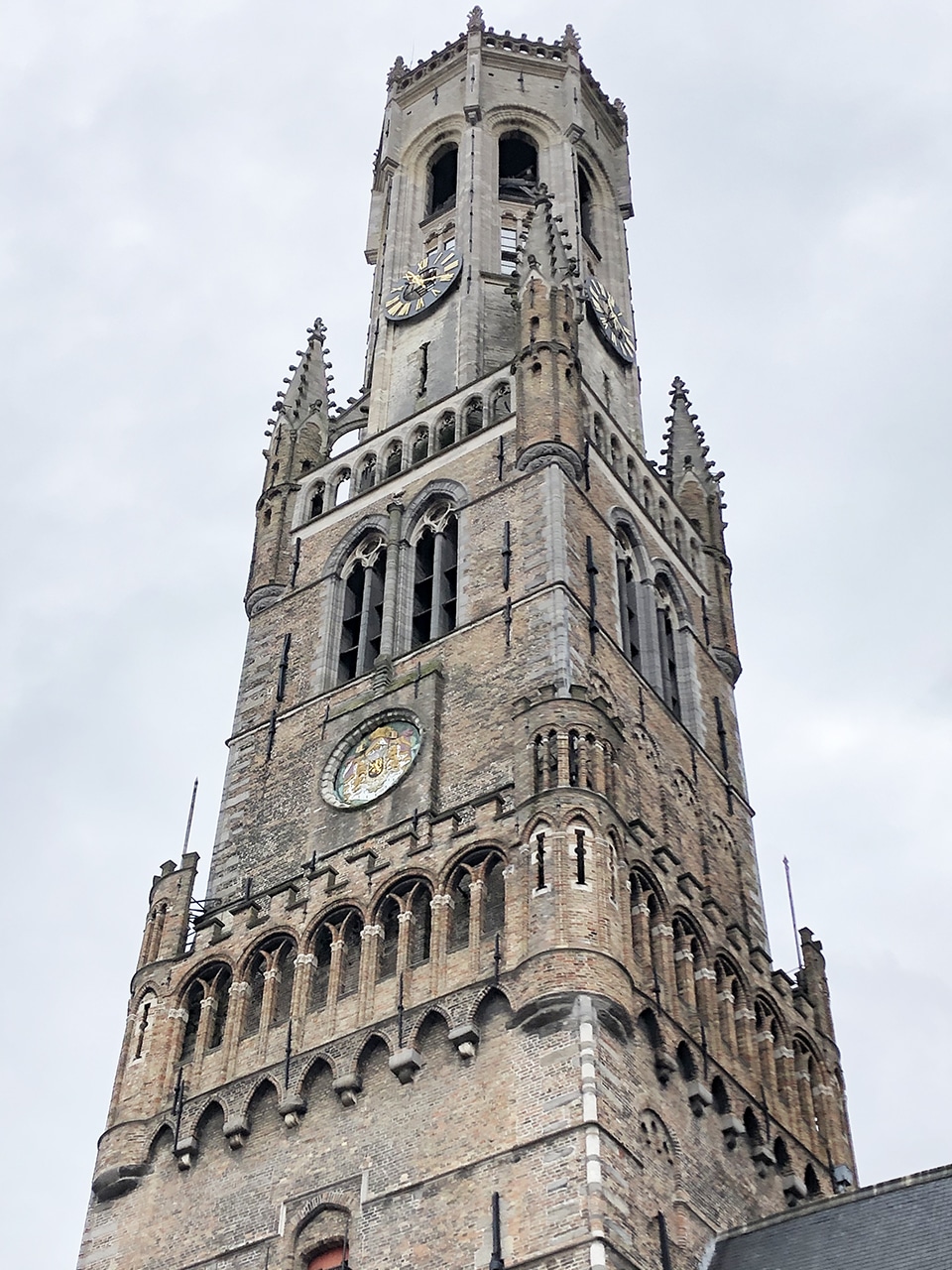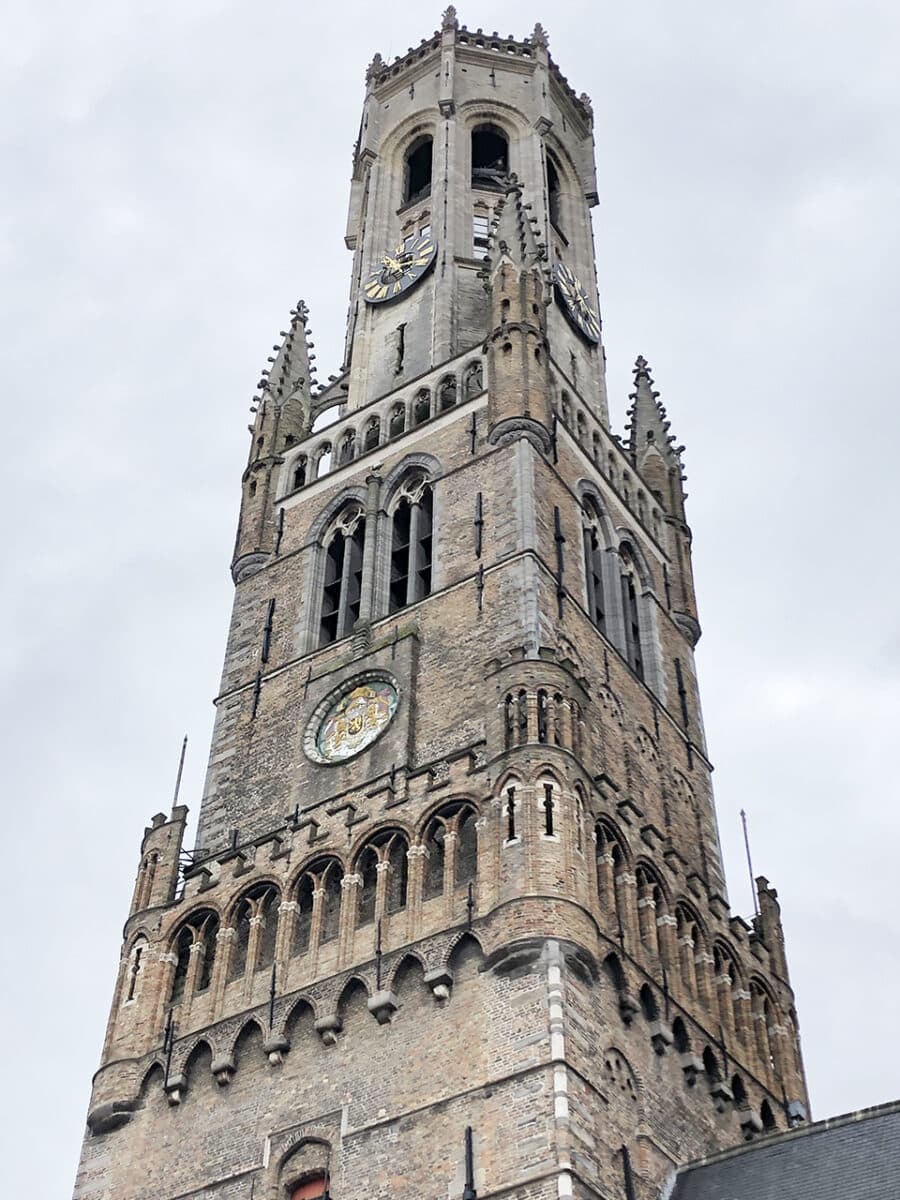 VISIT THE SALVADOR DALI EXHIBITION
Under the Belfry is the Dali Exhibition. Jason is a big fan of his work, so finding this here was a great surprise. There is a fantastic collection of paintings and sculptures. Entrance is €10 and there is an audio guide for an extra €2 should you want to learn more about his work.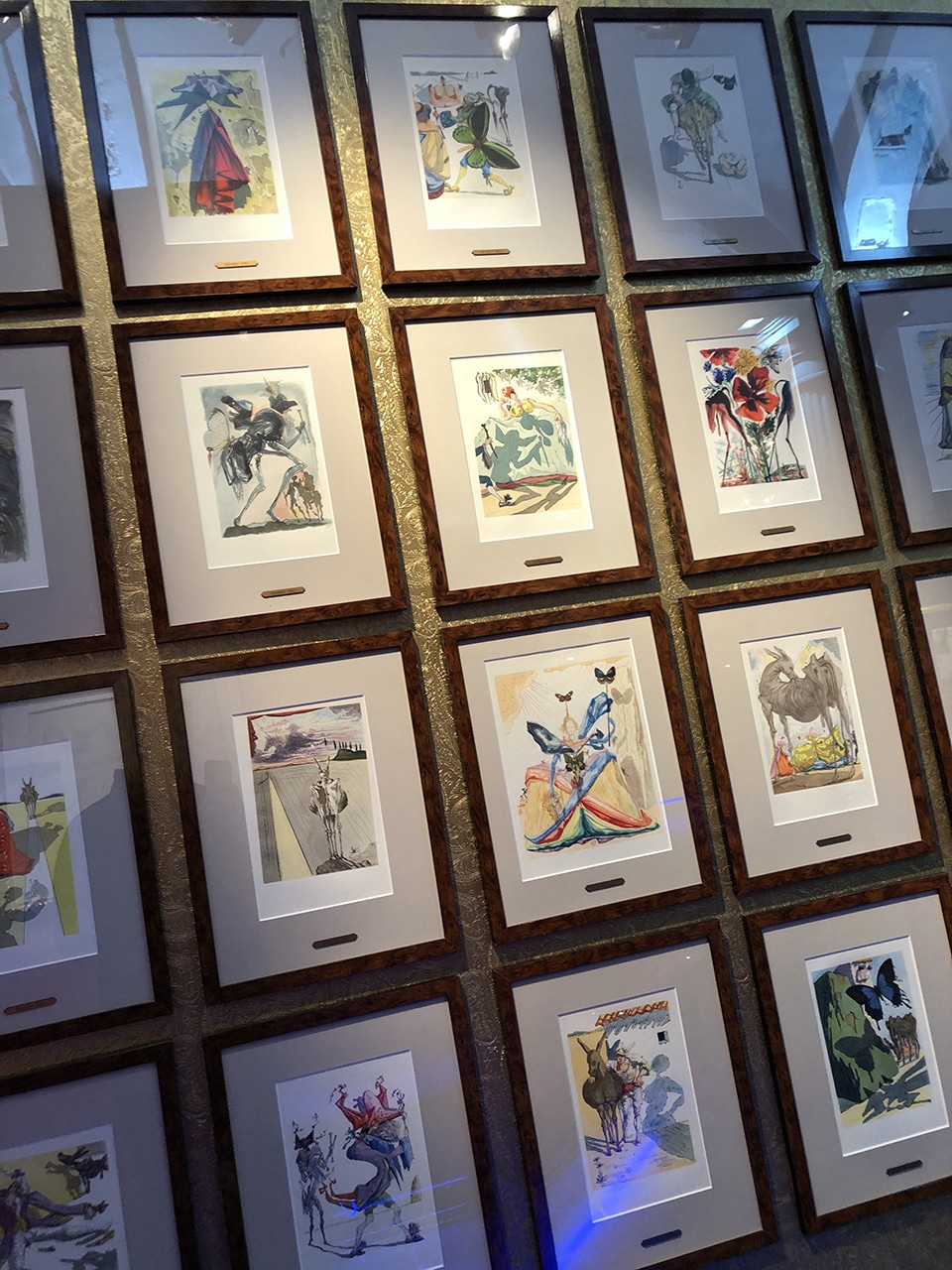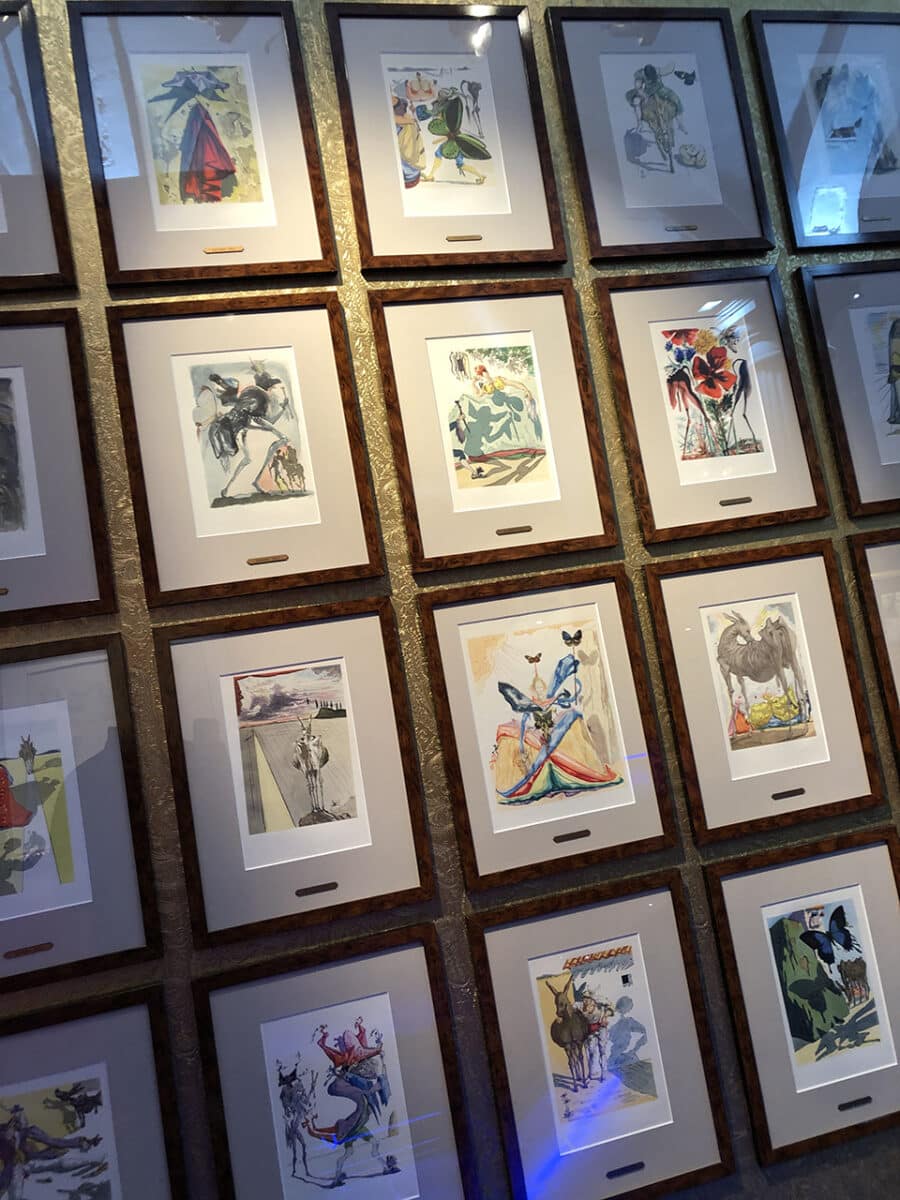 BRUGES MARKET SQUARE, MARKT
The Belfort overlooks the Markt. This large square is host to many events and, of course, its market. There was a market taking place at the time of our visit. Dozens of stalls are full of food, dairy, sweets and fresh flowers. A great place to explore and spend money!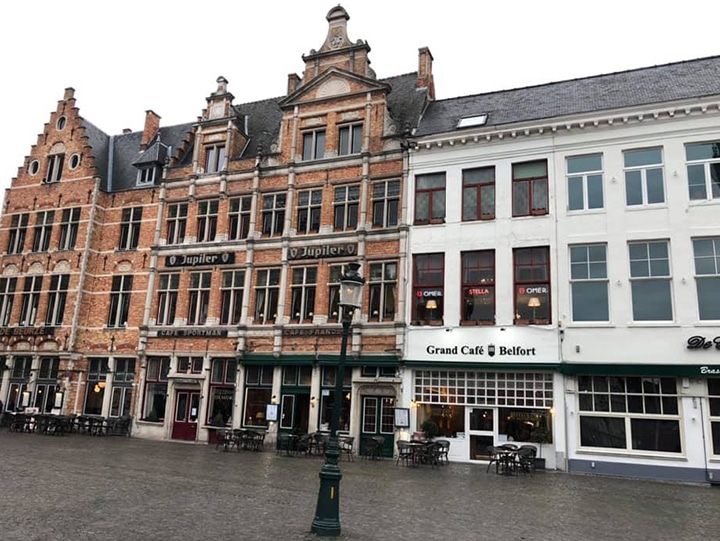 BURG SQUARE
Situated on Burg Square are three of the most beautiful and important buildings in Bruges. Here you will find the City Hall, courthouse and the Basilica of the Holy Blood, as well as more shops, restaurants, and bars.
STADHUIS BRUGGE, THE CITY HALL
They built the spectacular city hall in the 1300s. A beautiful Gothic looking government building which doubles as a museum. Ticket to visit cost €6.00 if you are aged between 18 and 25 years old, and €7.00 if you are 26 and over.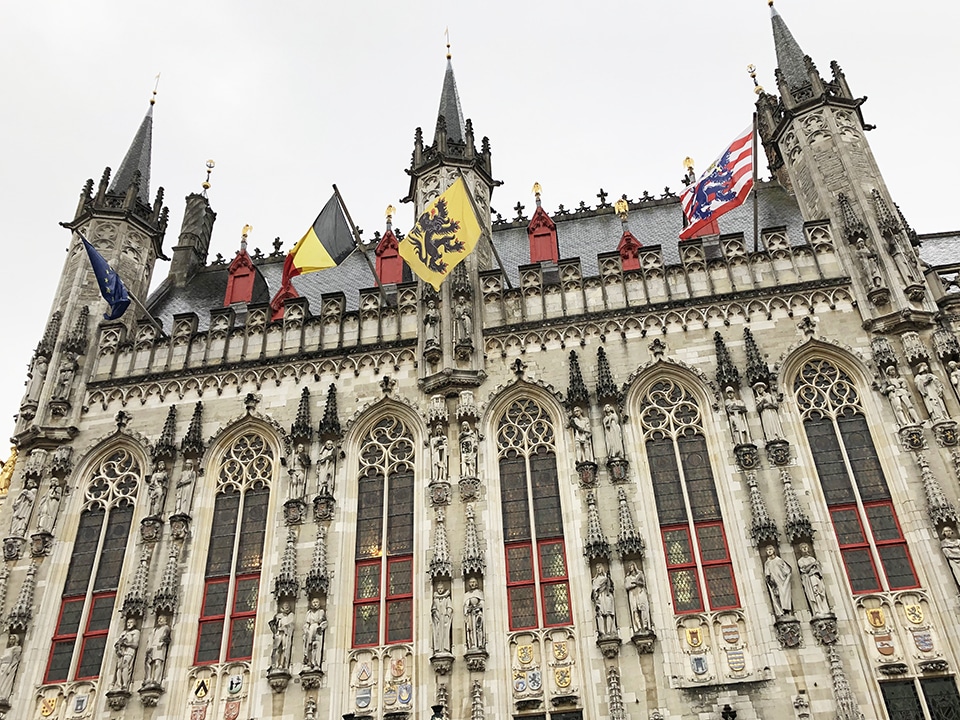 BASILICA OF THE HOLY BLOOD
During our visit, there was a sign on the door saying it wouldn't be open to tourists for another two weeks. So we had to admire it from the outside instead, still an exquisite building.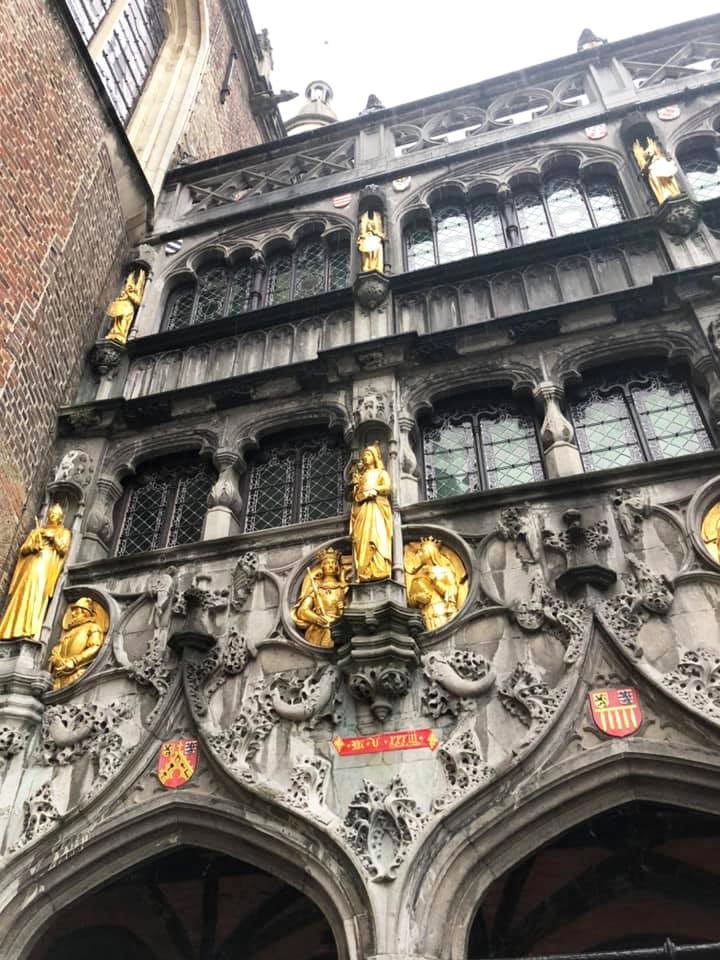 THE ORNATE COURTHOUSE
An ornate looking courthouse built in the 1700s, with a baroque style facade, next door to the City Hall. For more details on ticket prices and many more museums in Bruges, visit: Musea Brugge.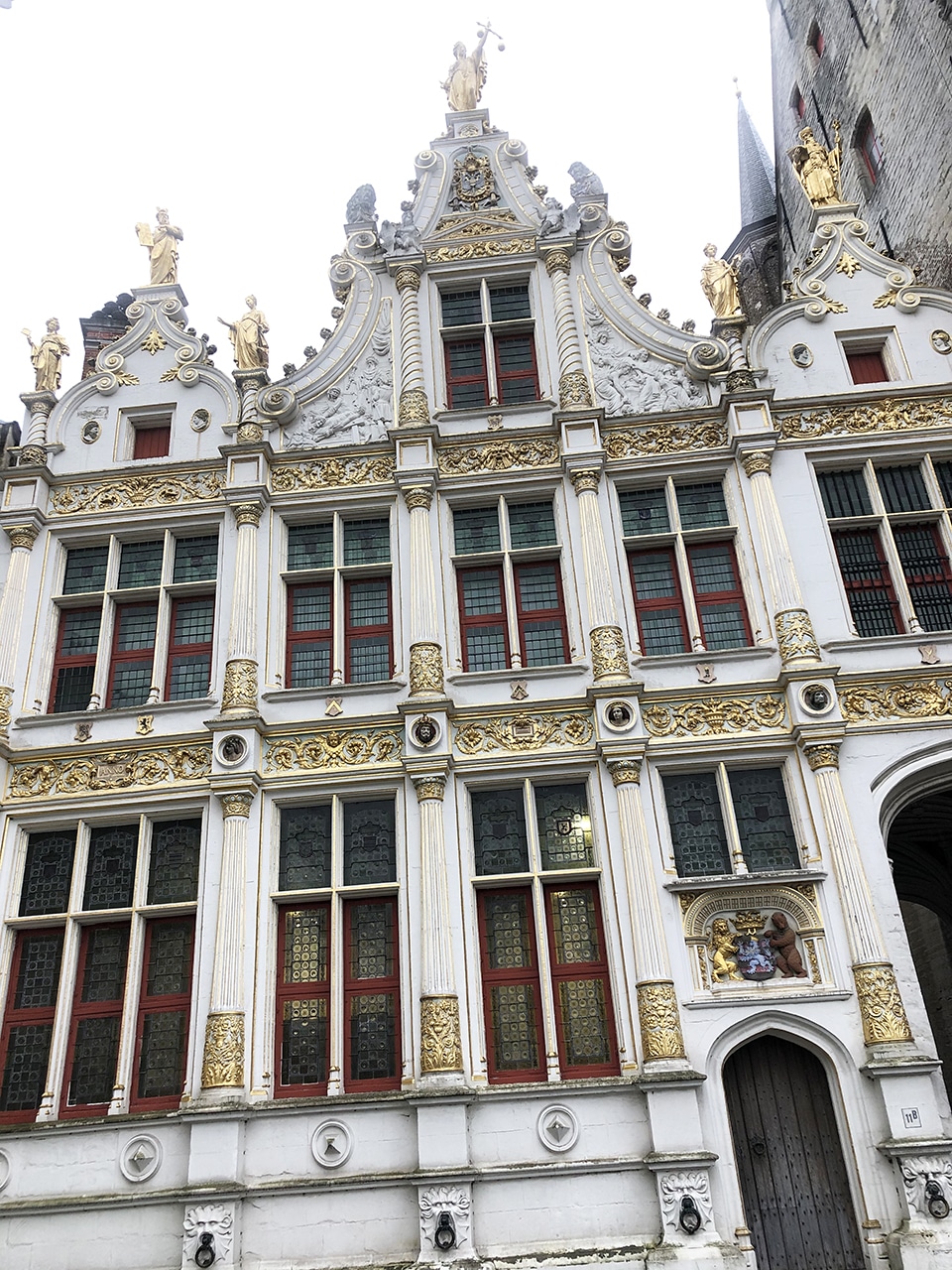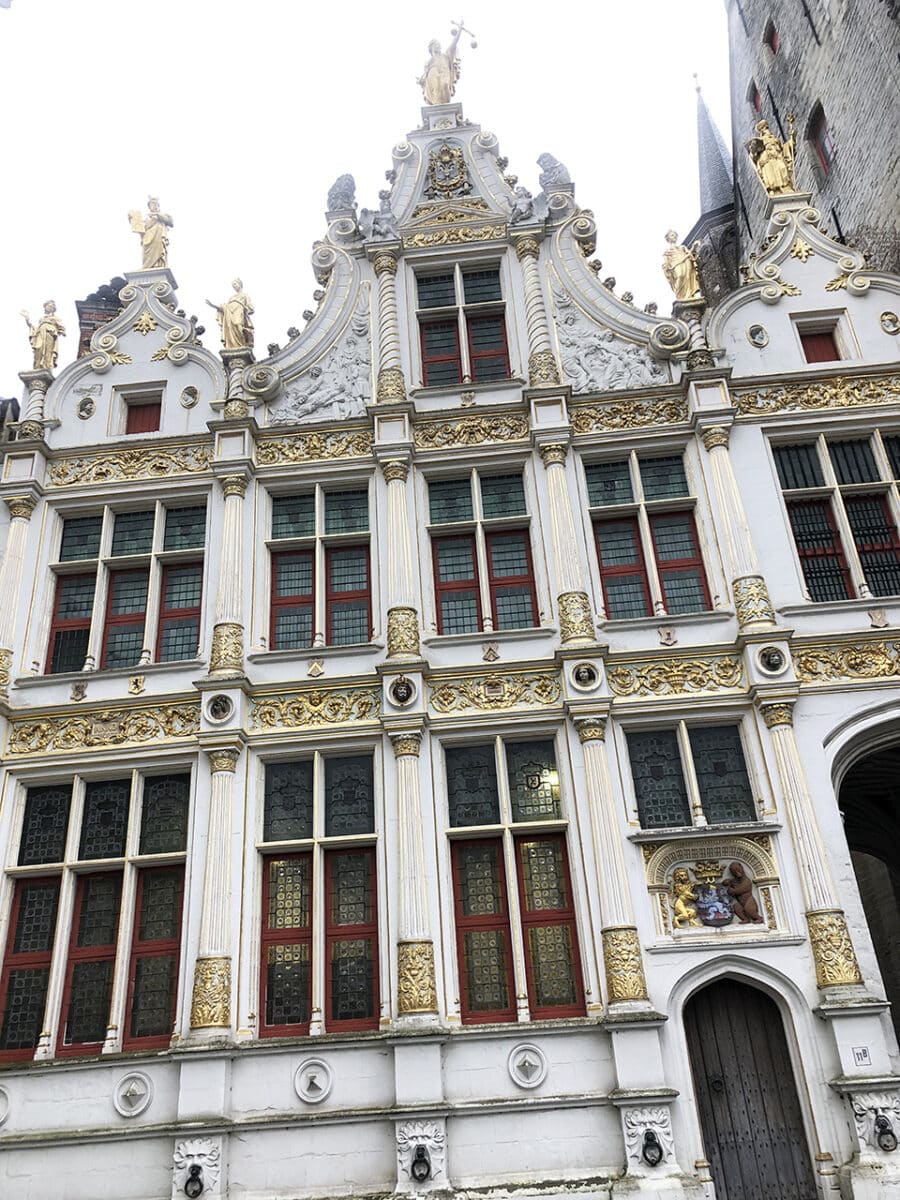 SINT-JANSHOSPITAAL MUSEUM
Saint Johns Hospital is one of the oldest hospitals in Europe, dating back to the 1300s. This medieval building is now a museum holding works of art, medical equipment and much more. An adult ticket costs €12.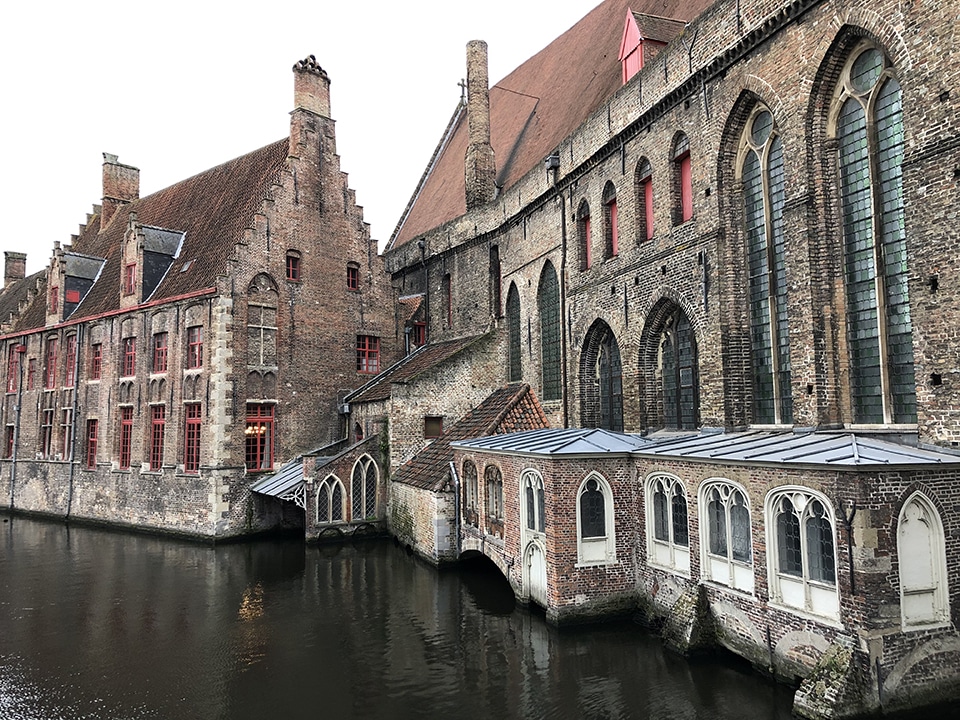 TREAT YOURSELF TO SOME CHOCOLATE FROM CHOCOLATIER DUMON
If you love chocolate, then Bruges is the perfect city for you. Chocolatier Dumon is great for chocoholics. This place has a fantastic selection of freshly made artisan chocolates.
As soon as you open the door to the shop, the smell of chocolate just hits you in the face. These guys have only been around since the 1990s but are favourites here and across the world. We spent close to €80 on chocolate treats for ourselves. Expensive, but very worth it.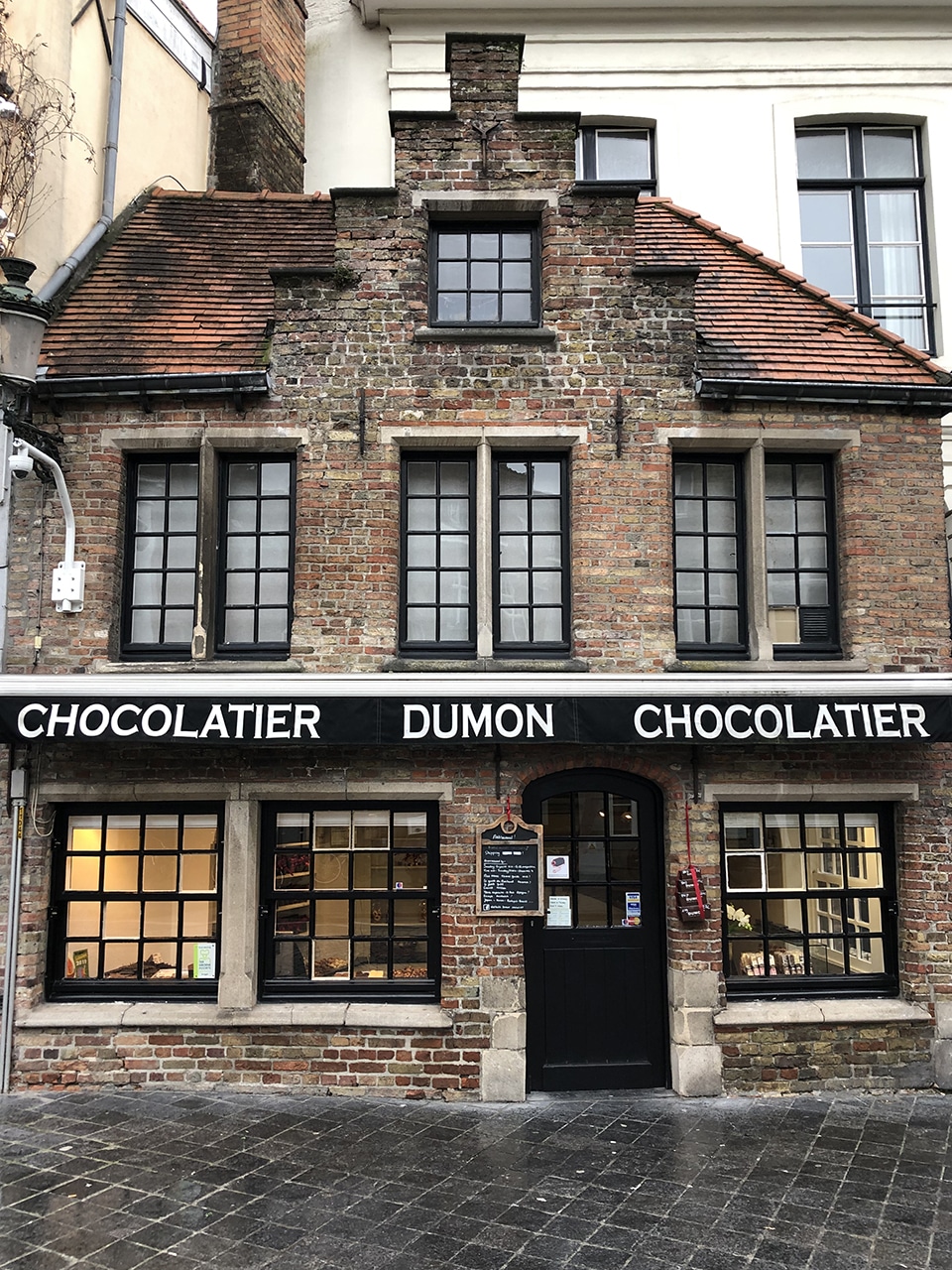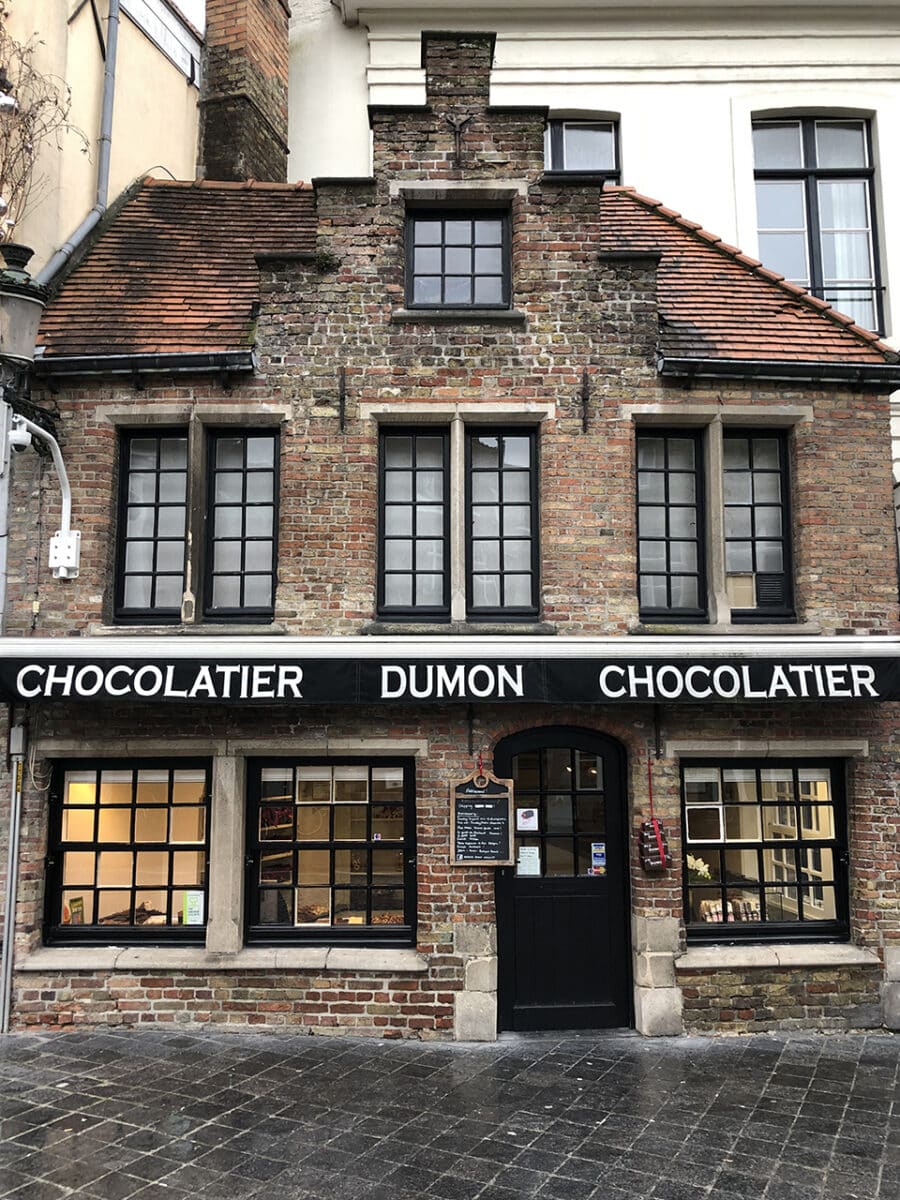 EAT DELICIOUS BELGIAN FRIES
There are several places to grab a portion of fries. Lots of shops selling this tasty treat with all kinds of sauces and toppings. Some of them can be quite expensive as they aim them at tourists. One of the best place to get fries is out on the street.
Head for the vendors in the little green huts just outside the Cathedral on the market square. Here, they are cheaper, fresher and served the way the locals eat them, in paper and topped with a sauce of your choice. Classic Mayonnaise is always very popular.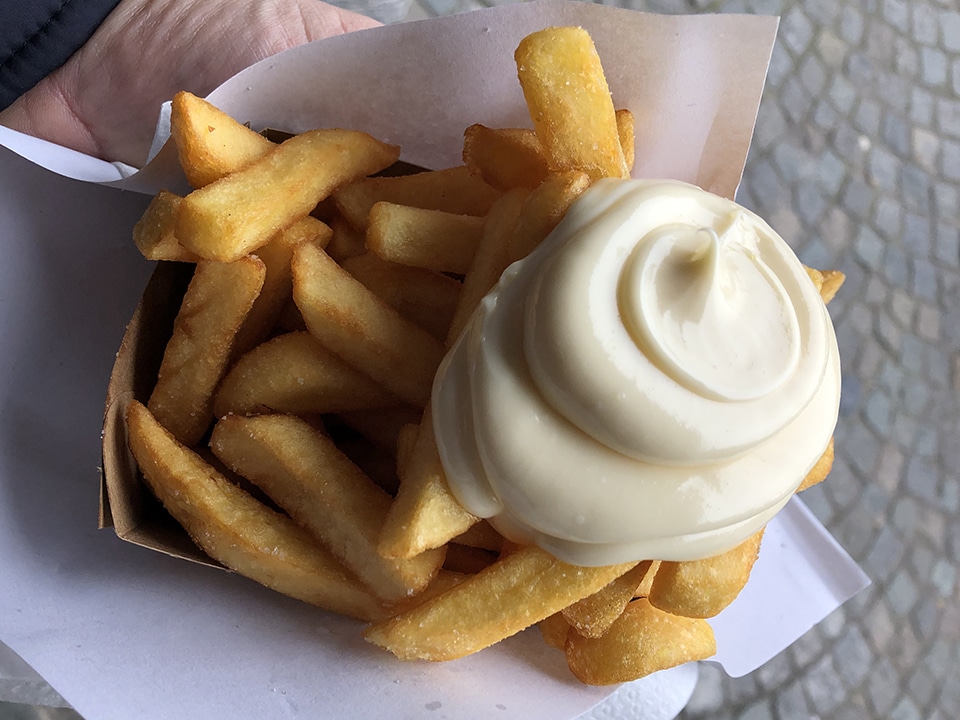 TUCK IN TO A BELGIAN WAFFLE
Lizzie's Wafels. We found this place while doing our research at home. It had some great reviews, and the waffles looked incredible. However, upon our arrival, it was very busy and we couldn't get a table. In a frantic search to find somewhere else to eat, we found somewhere else. So, although we couldn't rate Lizzie's, we still think it looks an incredible place and you should definitely add this as a place to try.
House of Waffles. The house of waffles was still very busy, but they offered us a table to eat at. Looking at the menu, there were a couple of different styles of waffle, Brussels, the standard flat waffle, and Liège, a thicker, irregular shaped waffle. They also do savoury waffles, topped with eggs, cheese, and ham, and so forth. We both opted for a sweet, Liège style waffle. Vicky chose strawberries and cream, and I chose one with warm black cherries and cream.
DRINK A BELGIAN BEER
If there is one thing, Belgium is famous for its beer. Brewed on both large and small scale, from well know brands to unknown micro-brewers. There are hundreds of different flavours, from classic, to chocolate, strawberry, banana, and mango. There is something for everyone, and there are bars everywhere, some with lovely, big open fires.
We found a great little bar just off the main market square called Bar Des Amis, full of locals with great beer. Try a La Chouffe, cherry flavoured is absolutely delicious!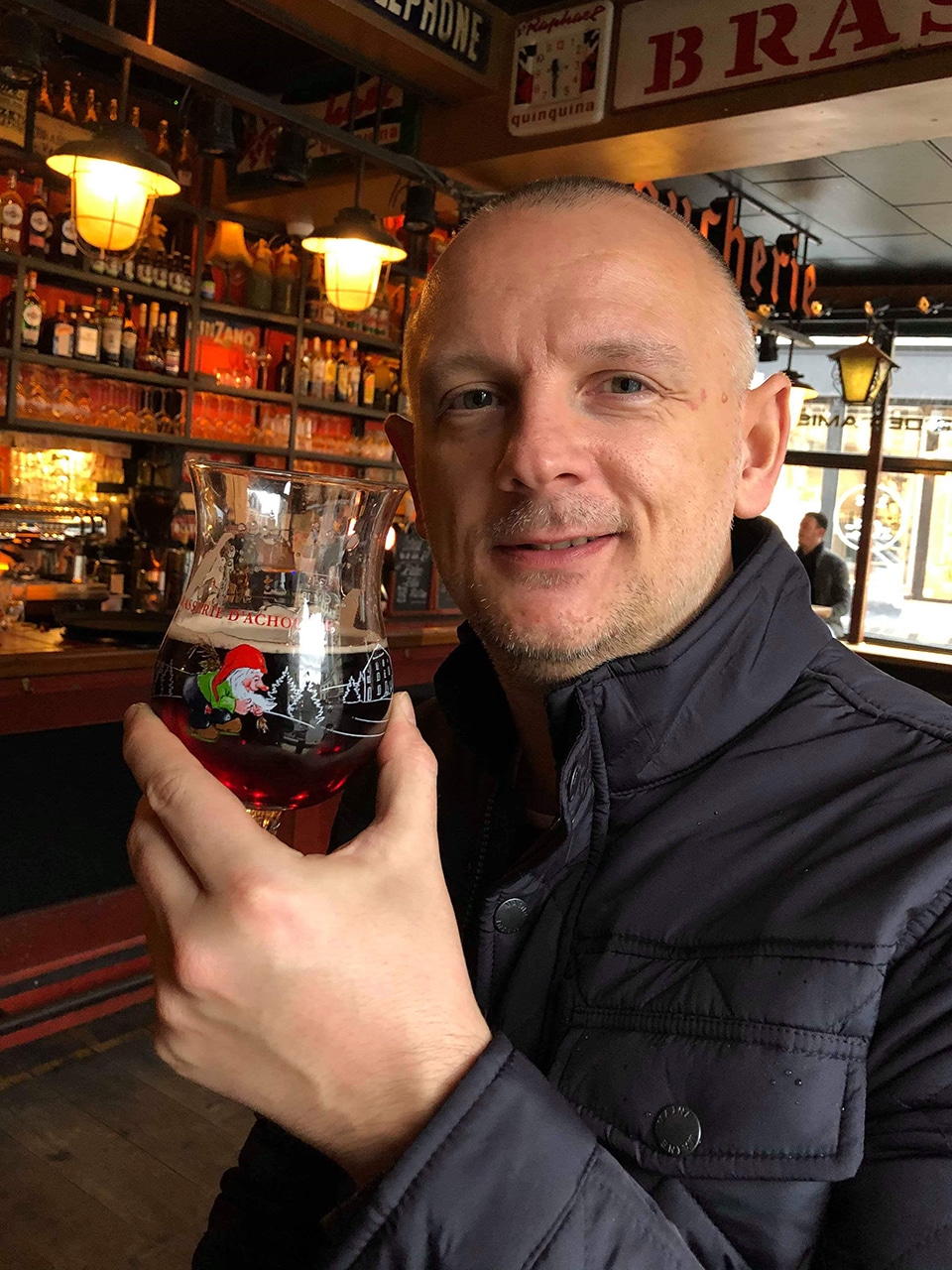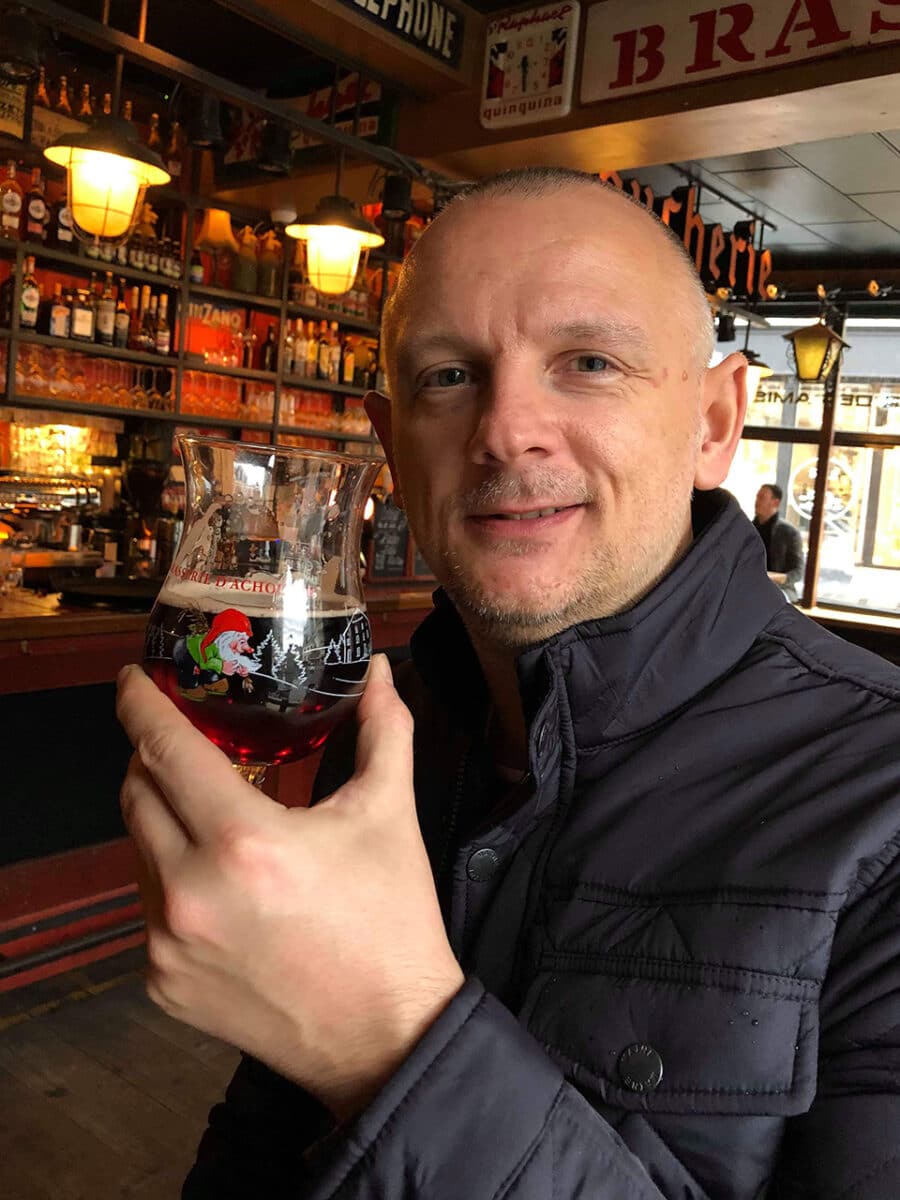 WHERE TO STAY IN BRUGES
B&B l'histoire de l'éclair. Located in Bruges, B&B l'histoire de l'éclair offers accommodation with free Wi-Fi and flat-screen TV, as well as a bar and a shared lounge.
Hotel Aragon. Newly renovated Hotel Aragon offers spacious rooms and apartments in the centre of Bruges, 100 yards away from the Market Square. It offers free Wi-Fi throughout the hotel and an extensive breakfast.
Boutique Hotel De Castillion. Hotel de Castillon is a small and elegant hotel in Bruges with a central location. Stay in one of the beautiful rooms and have a drink on the pretty courtyard terrace.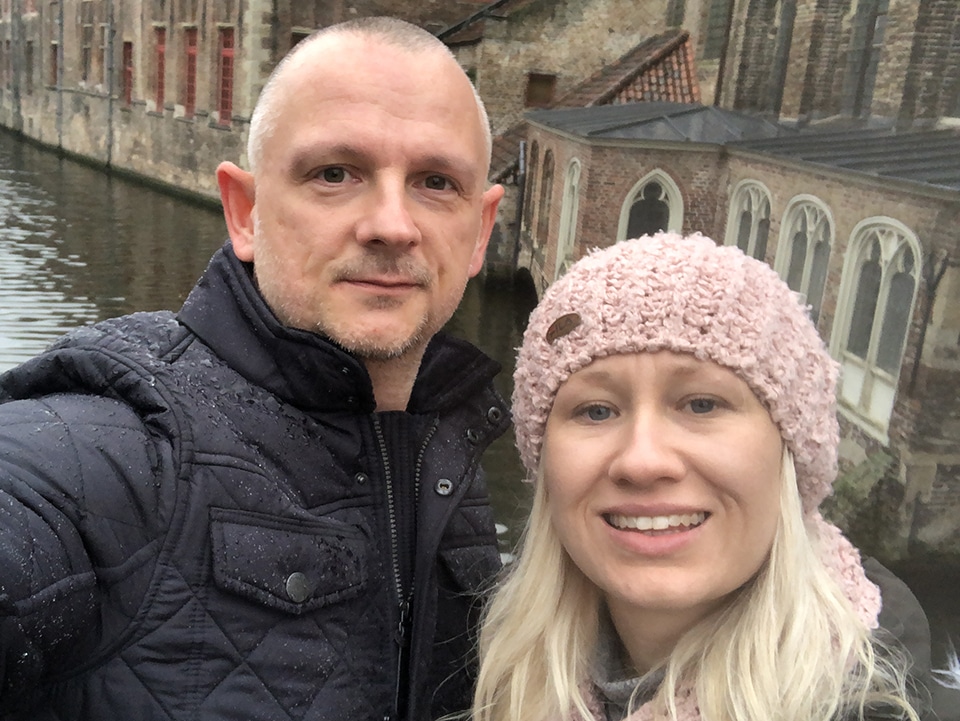 LOOKING FOR MORE THINGS TO DO IN BRUGES?
The Belgian fries museum (Frietmuseum). Everything you needed to know about the humble fry. Open every day from 10am till 5pm. The cost of an adult entry ticket is €7.
The Lake of love and lovers bridge (Minnewater). A nice, quiet, relaxing place to sit and enjoy some peace. Great for taking some time out. It's said that if you walk over the bridge and kiss your loved one, it will become eternal love.
Choco-Story, Chocolate Museum. Self explanatory, with free samples, audio guides and great exhibits. This museum is about 5 minutes from the main market square. Open every day from 10am till 5pm.
Boat tours. There are several spots along the river where you can jump into a boat and experience the city on water. See the city from a different perspective during your 24 hours in Bruges.
Bruges beer experience. Situated just off the main square, this museum has interactive exhibits, beet tastings and more. Open Monday to Friday from 10am till 18.30pm and Saturday from 10am till 11pm.
---