If there is one thing we love to take photographs of when we travel, it's the sunset. If we can get a good vantage point while on a city break or a great view from a beach, we will always do our best to take in the wonder and magic of the golden hour. So, let's share some photographs of the best sunsets from our travels. This will be an ongoing, 'updated as we go' post.
SANTORINI, GREECE
As I am sure you are aware, if there is one thing the island of Santorini is famous for, it's the amazing sunset over the caldera. Positioned just right, facing West, the sunset here is a thing of amazement. Silhouettes of the small volcanic islands in the foreground and that of Thirassia further back make it one of the best.
Our first taste of the sunset was as we descended into Santorini airport, from the window of our TUI flight from Manchester. We would have to wait until the next evening to experience it properly.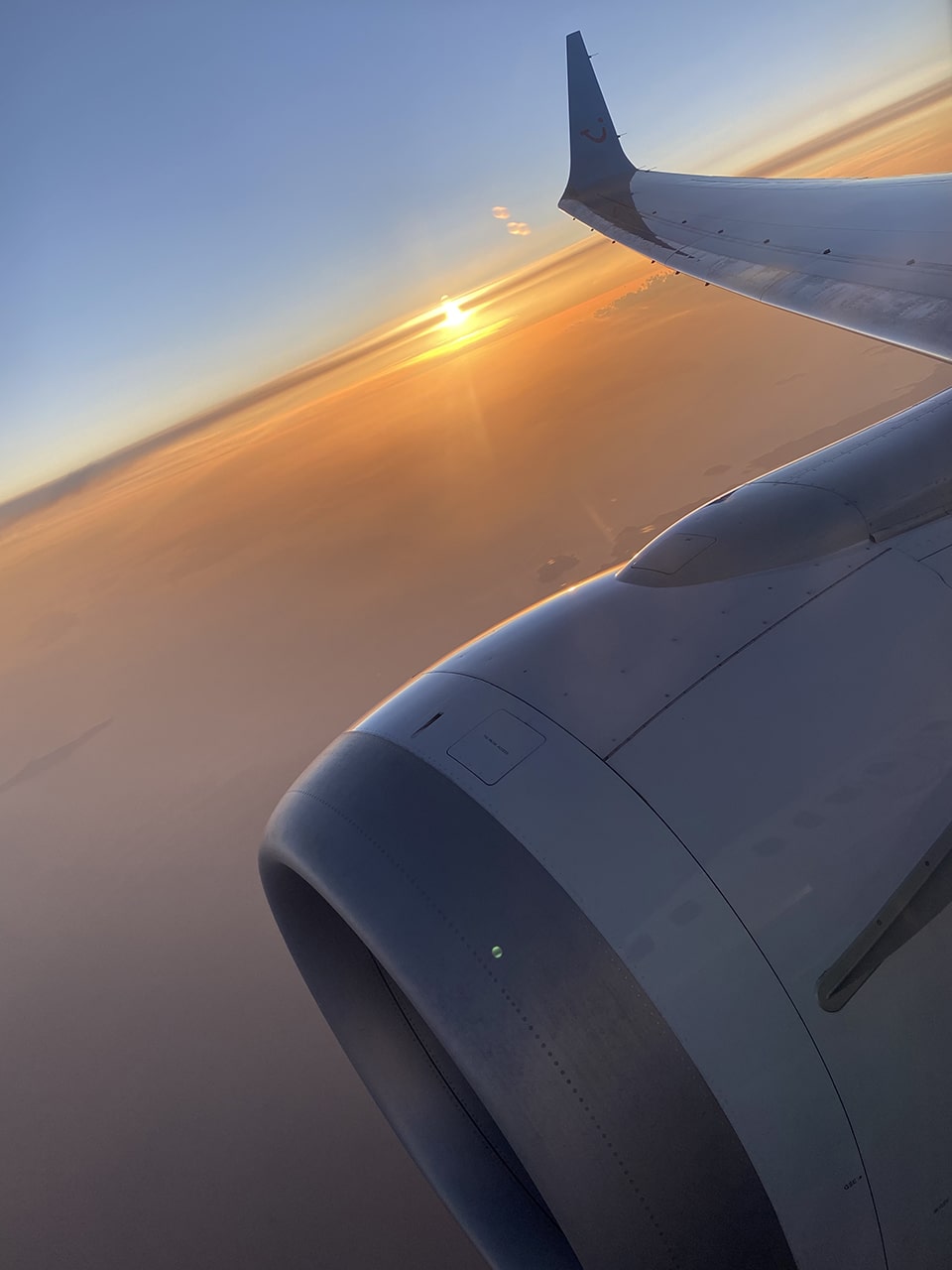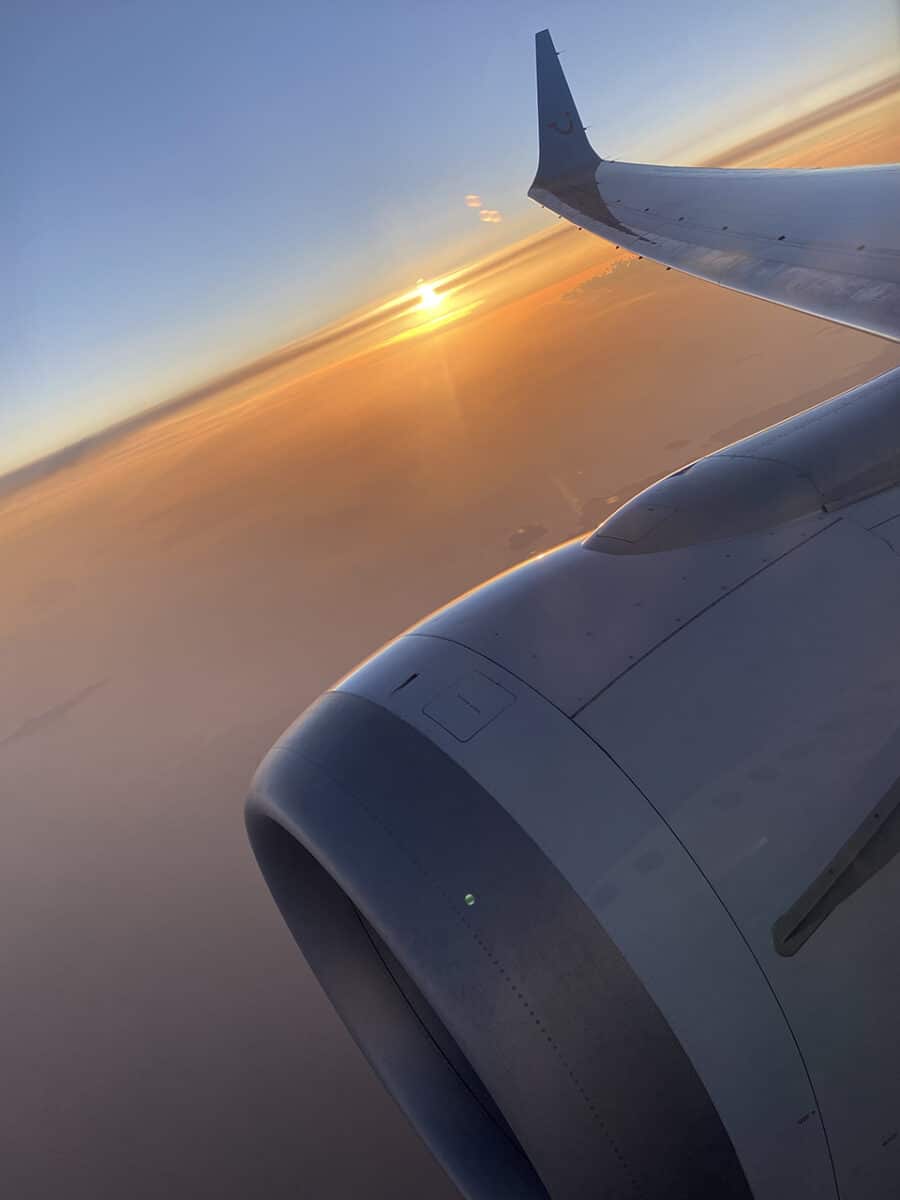 Thinking of a trip to Santorini? Look no further than our post for ideas and places to visit during our stay, read: Seven days in Santorini, Greece.
IOS, GREECE
During our trip over to Santorini, we took a ferry and spent the night over on the island of Ios. We had an incredible time here. Our hotel was situated right on Mylopotas beach, which meant we had the best position for the most magical sunset.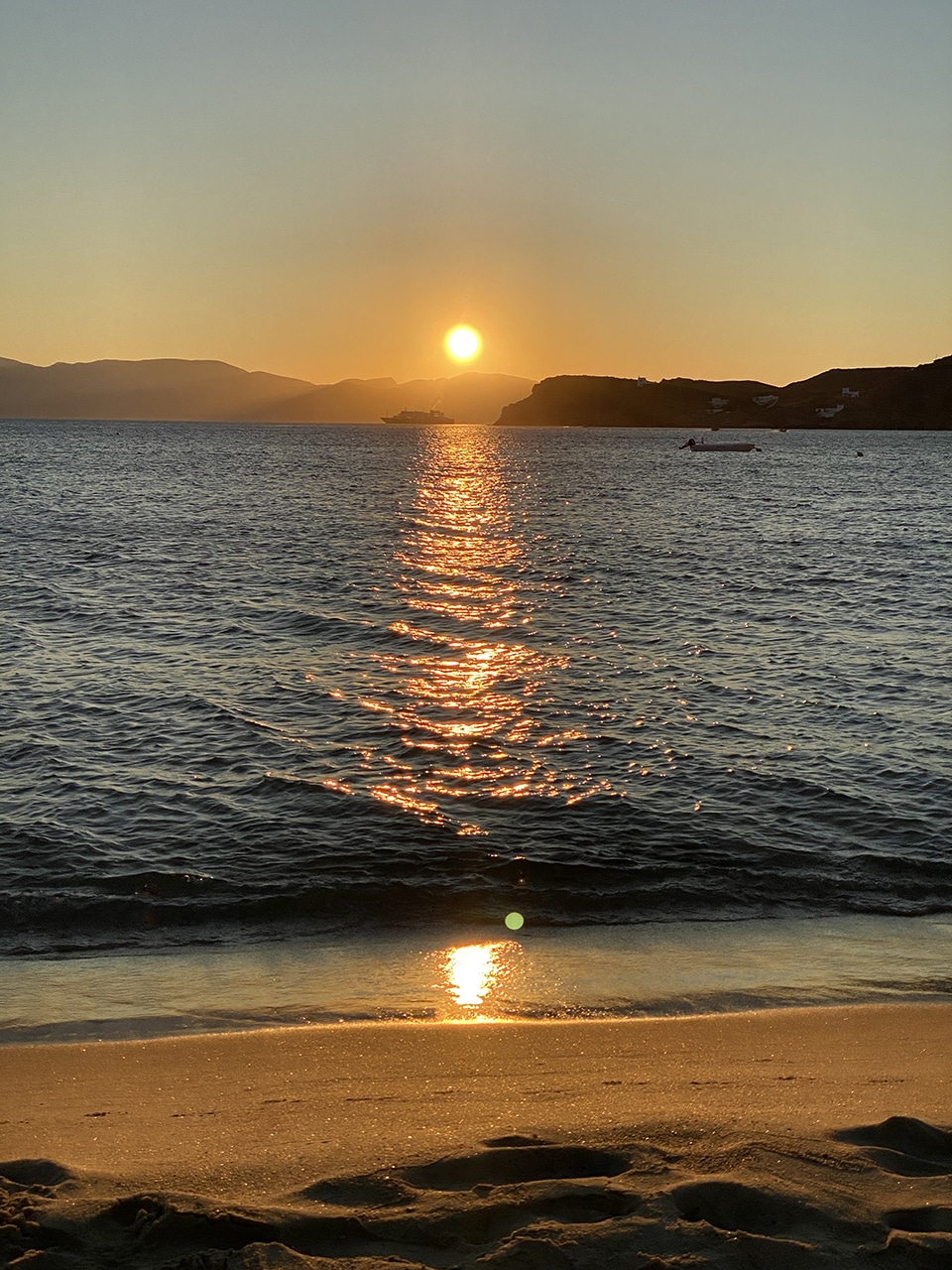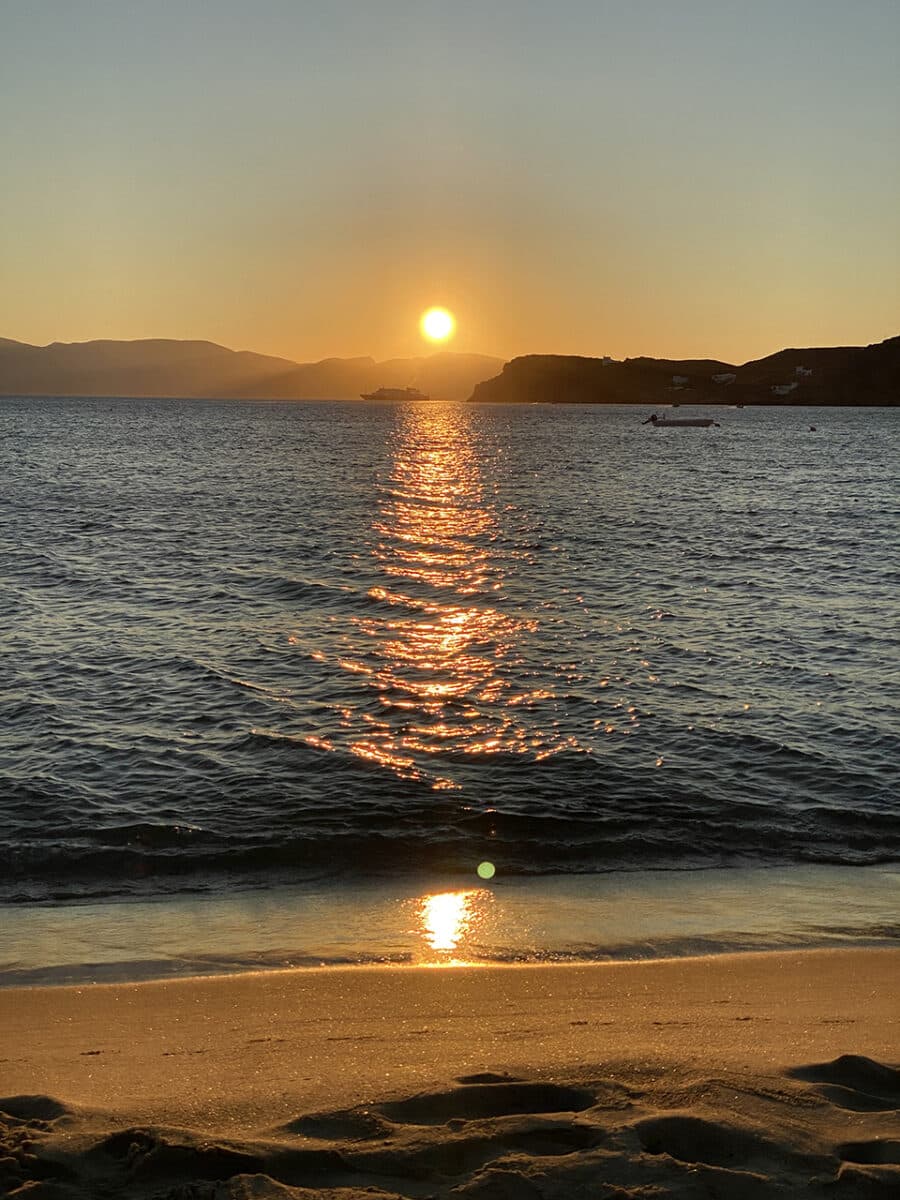 PALM BEACH, ARUBA
Another gorgeous beach, this time, Palm Beach, Aruba. Powder white sands, calm sea, and warm Caribbean trade-winds set the scene for this perfect view.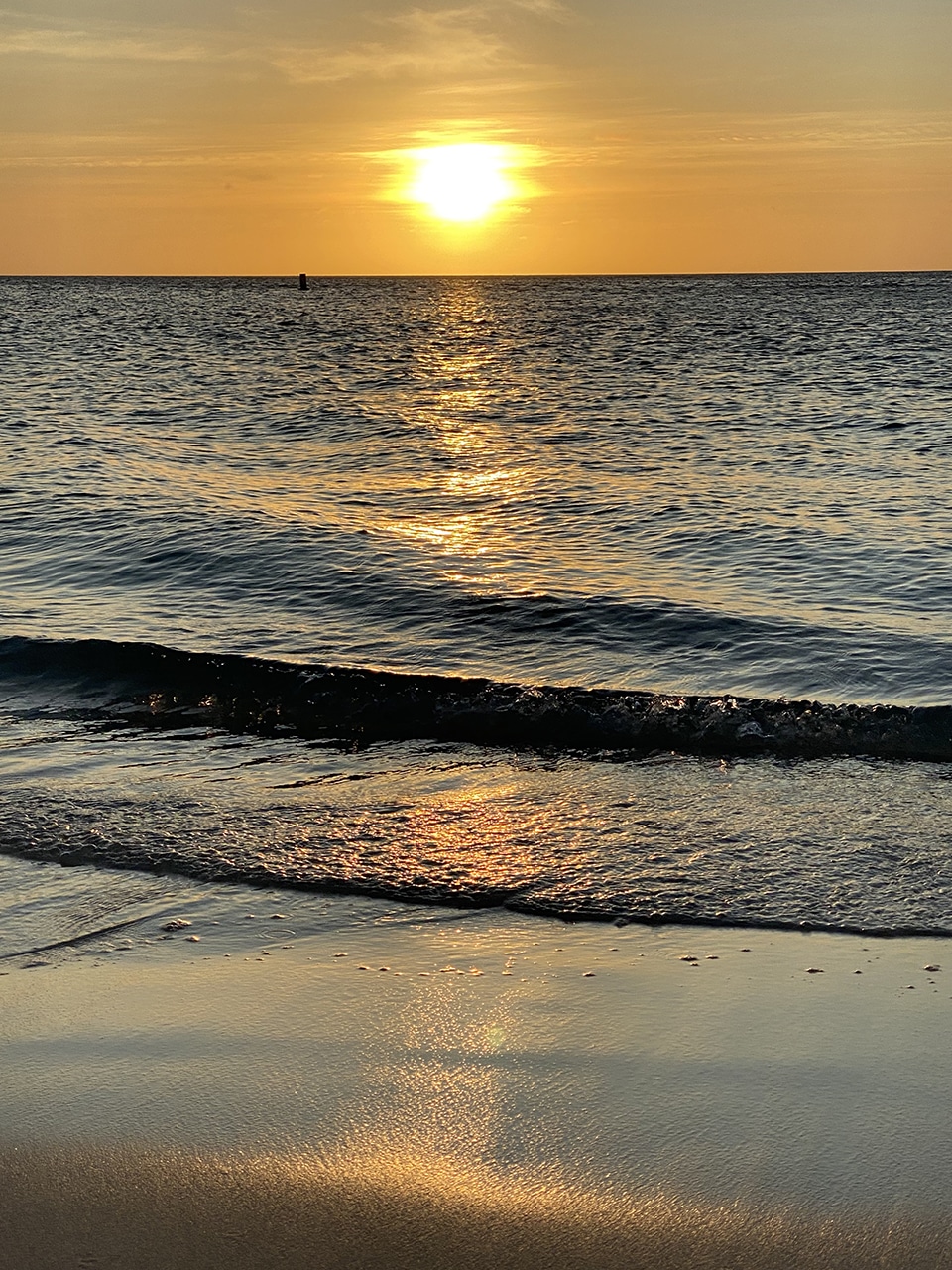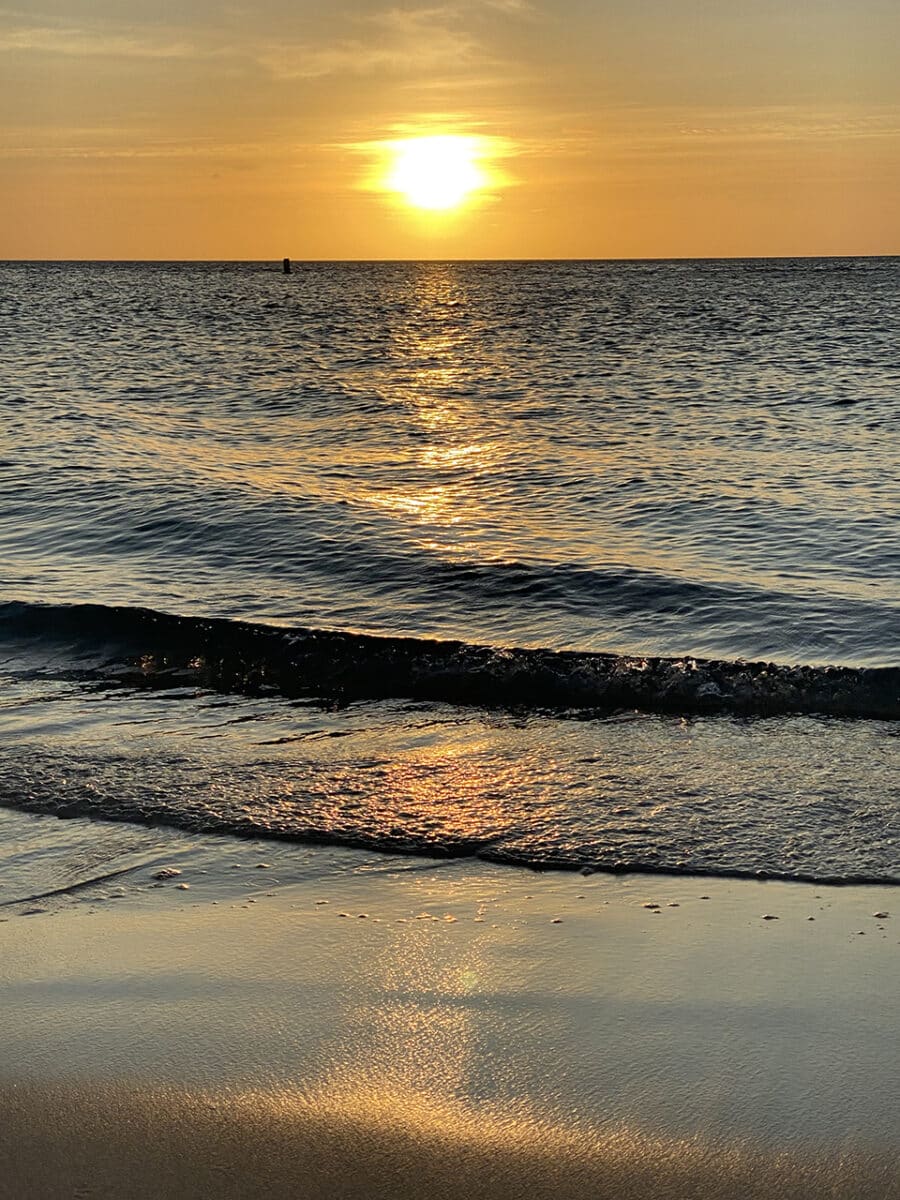 RHODES, GREECE
Another absolutely stunning sunset, this time from Rhodes. We had the Aegean Sea in front of us, and the silhouette of Turkey in the background which made for some incredible photos. Sometimes, if the weather was right and there was no haze on the horizon, you could also make out the silhouettes of other Greek islands far off in the distance.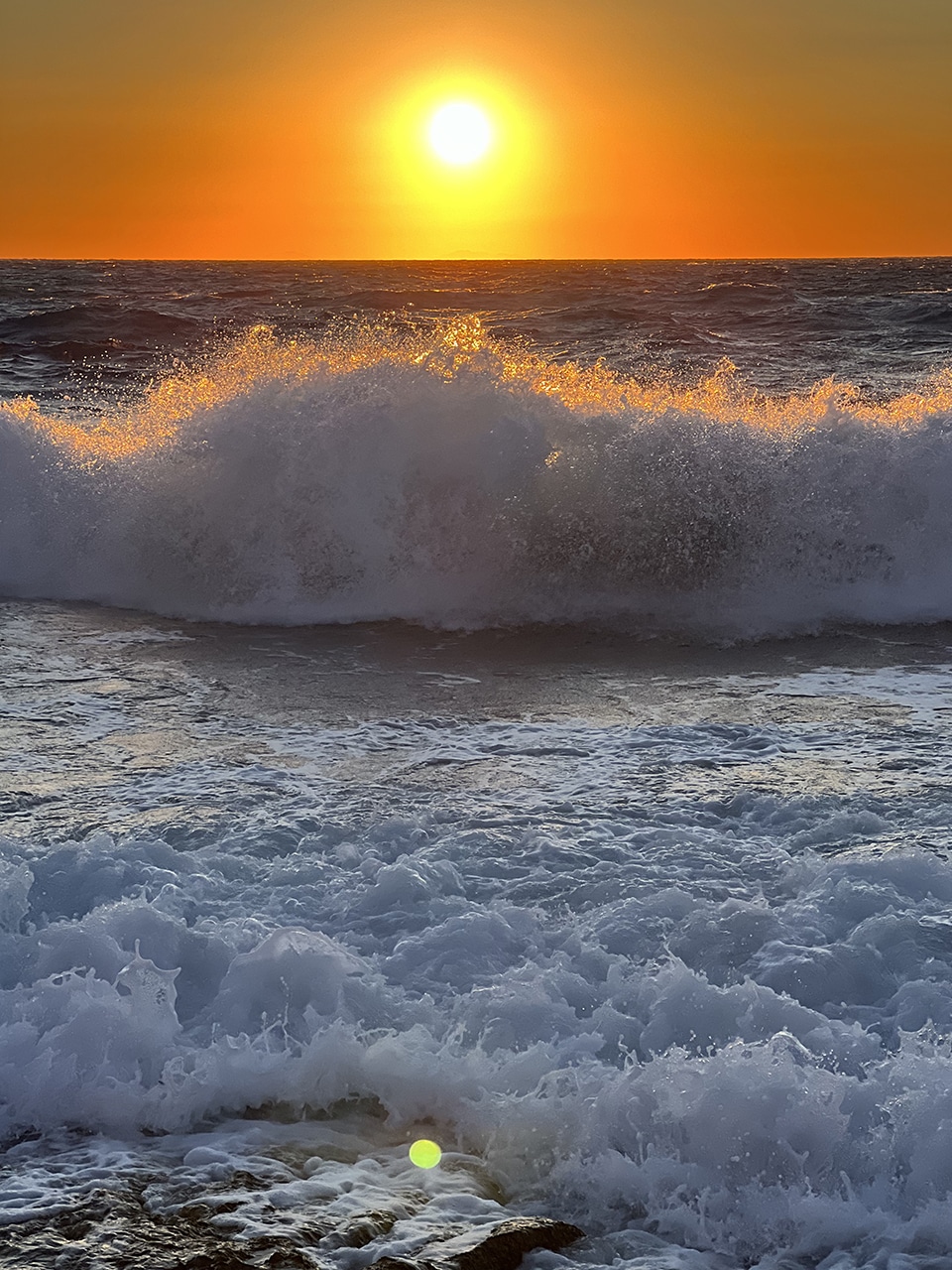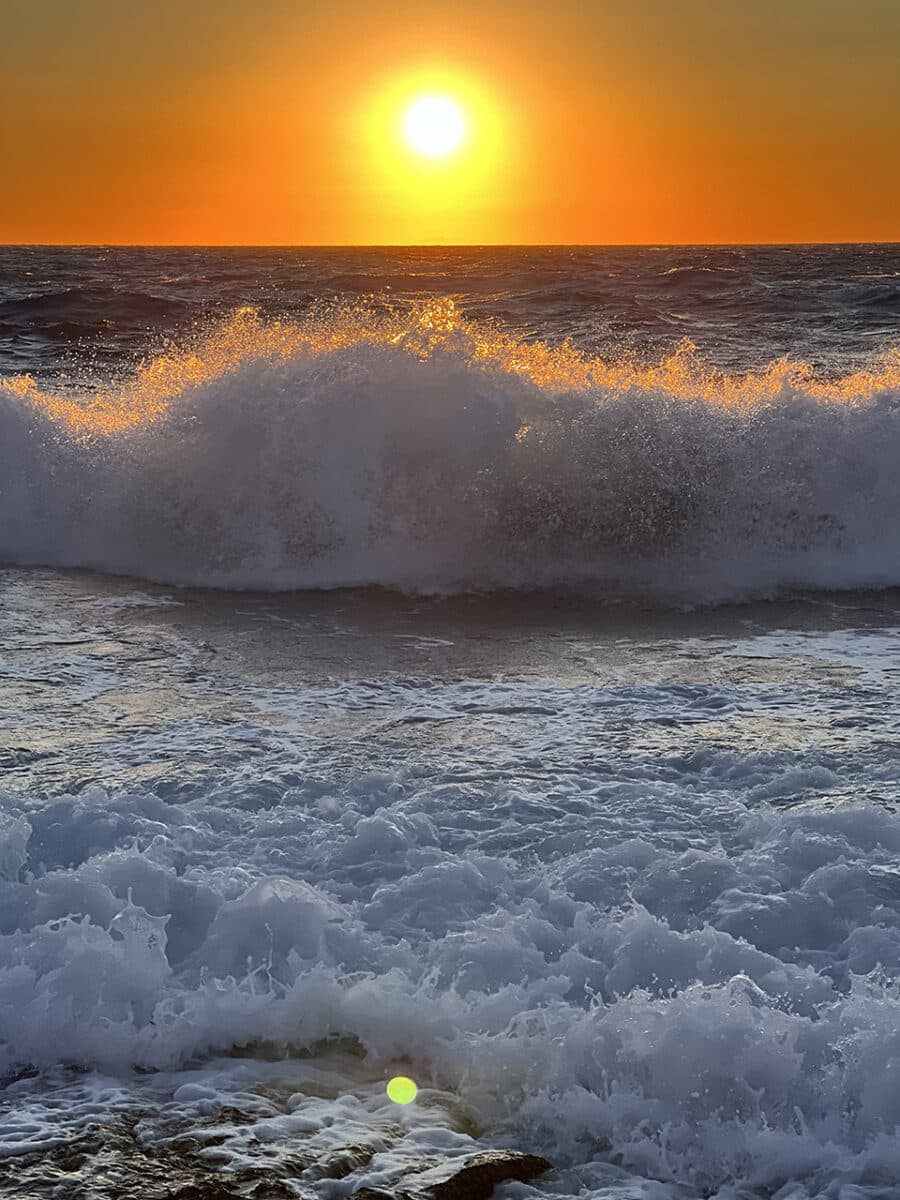 MORE SUNSETS TO FOLLOW
As we said earlier, this is a blog that we will update every time we have new photos. We will hunt the best sunsets down, and aim to take the best images for your enjoyment. Make sure you bookmark this post, or look out for updates via our social sites.
For a full list of our social sites visit this page: Links. Also, we try to keep adverts to an absolute minimum on this site so as not to spoil your enjoyment, if you would like to support us with a tip, please visit our Ko-Fi page.
SUNSET ACTIVITES
A list of sunset activites themed to the places we have visited and photographed.
Santorini: Sunset Cruise with Swim Stops, Dinner, and Drinks. Visit Santorini's hot springs and Red beach on this sailing tour with a delicious Greek dinner. See the spectacular colors of the sunset while enjoying an open bar with Greek wine and beer.
Santorini: Romantic Sunset Cruise With King Thiras In The Caldera. Enjoy an amazing sunset cruise in Santorini on the King Thiras ship.
Aruba: Happy Hour Sunset Cruise. Enjoy warm breezes, cold drinks, a beautiful catamaran, tropical music, and an enchanting sunset on this short cruise along Aruba's coast.
Aruba: Sunset Horseback Ride. Aruba by sunset on horseback. Enjoy beautiful 360-degree views during our gorgeous sunset ride through typical Aruban countryside on well cared-for horses. With your multi-lingual guide, your enjoyment and safety are top priority.