After finally getting to Santorini, after two years of re-booking and planning, because of the global Covid-19 pandemic, we finally arrived at Casa Florina in Imerovigli. Yanna & Panos greeted us, and they were to be our hosts for our week's stay. This is our review of the incredible, Casa Florina, Santorini.
Yanna checked us in and took a small payment of €3.50 for our hotel tax. She gave us the Wi-Fi password and explained to us how to order breakfast in the morning. She then took us onto the sun terrace for a brief look around the edge of the caldera, and although dark, the bright lights and many pools illuminated it. Yanna then took us to our room.
CASA FLORINA, SANTORINI
Casa Florina has seven rooms. Ours was on the ground floor. It was very spacious and really lovely. We could have lived in it, to be honest. It was great. The decor was light and modern. We had a small kitchenette area with 2 cooking rings, a sink and a fridge-freezer. The room also included a large sofa, wardrobes, TV, desk, bedside tables, and a king sized bed. Which was very comfortable.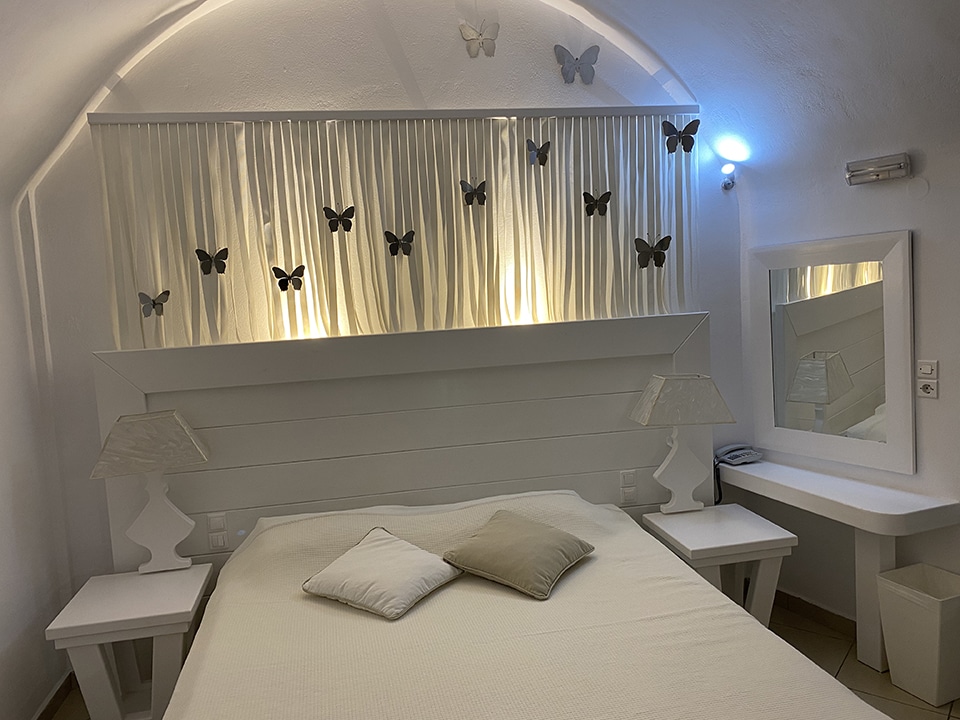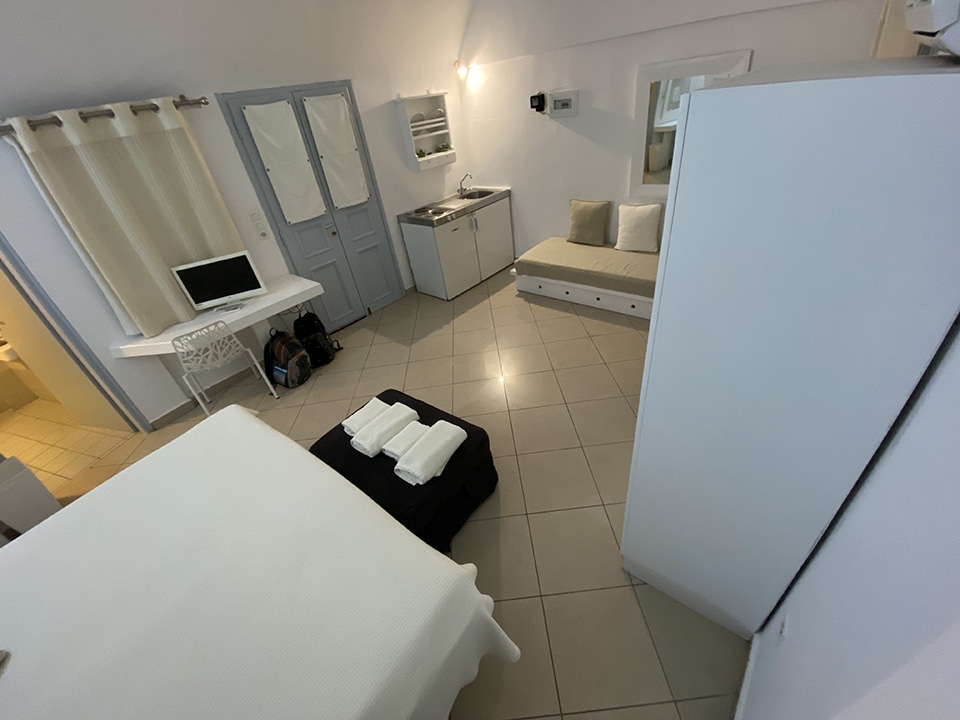 The bathroom was small but clean with a toilet, sink, and a small shower, which was ok for our time there. Outside the room, we had our own little patio table and chairs. We ate breakfast here every morning, and it was a great space in the evenings to eat takeout and drink beer after a busy day exploring.
The following morning, Jason went to the reception to collect our breakfast menu. They give you this to tick off what you would like for breakfast. There was a great selection, including eggs, bacon, juice, a selection of coffee drinks, Feta cheese, fruit, toast, and cake.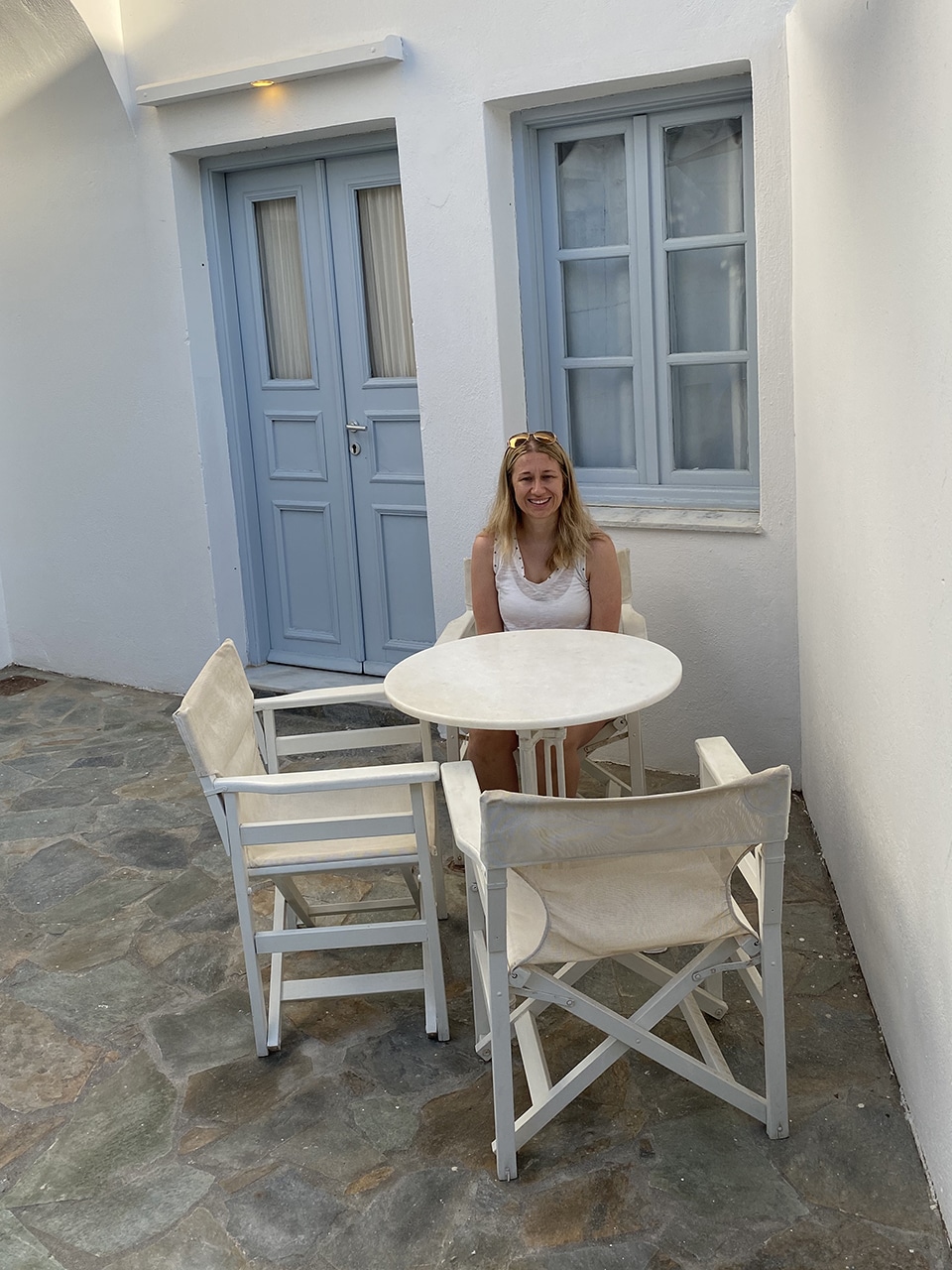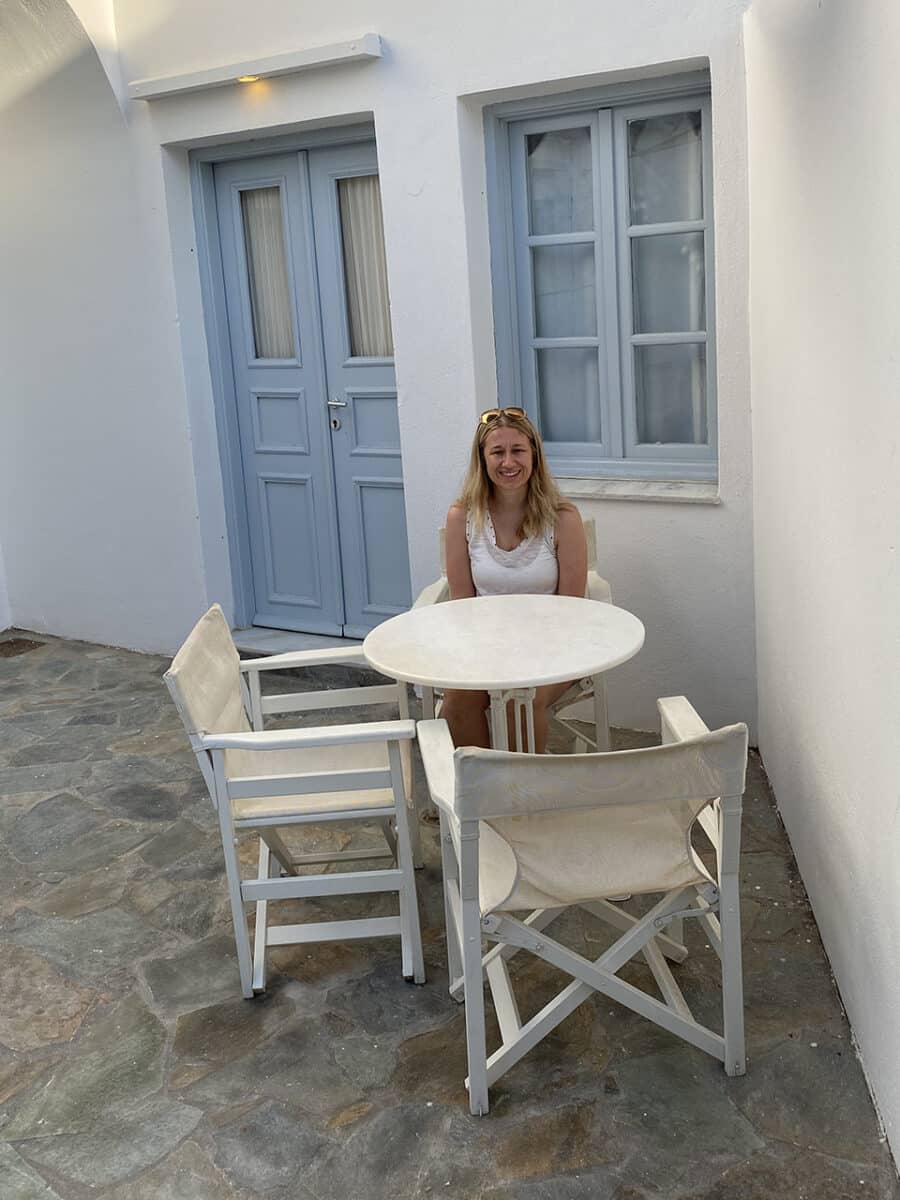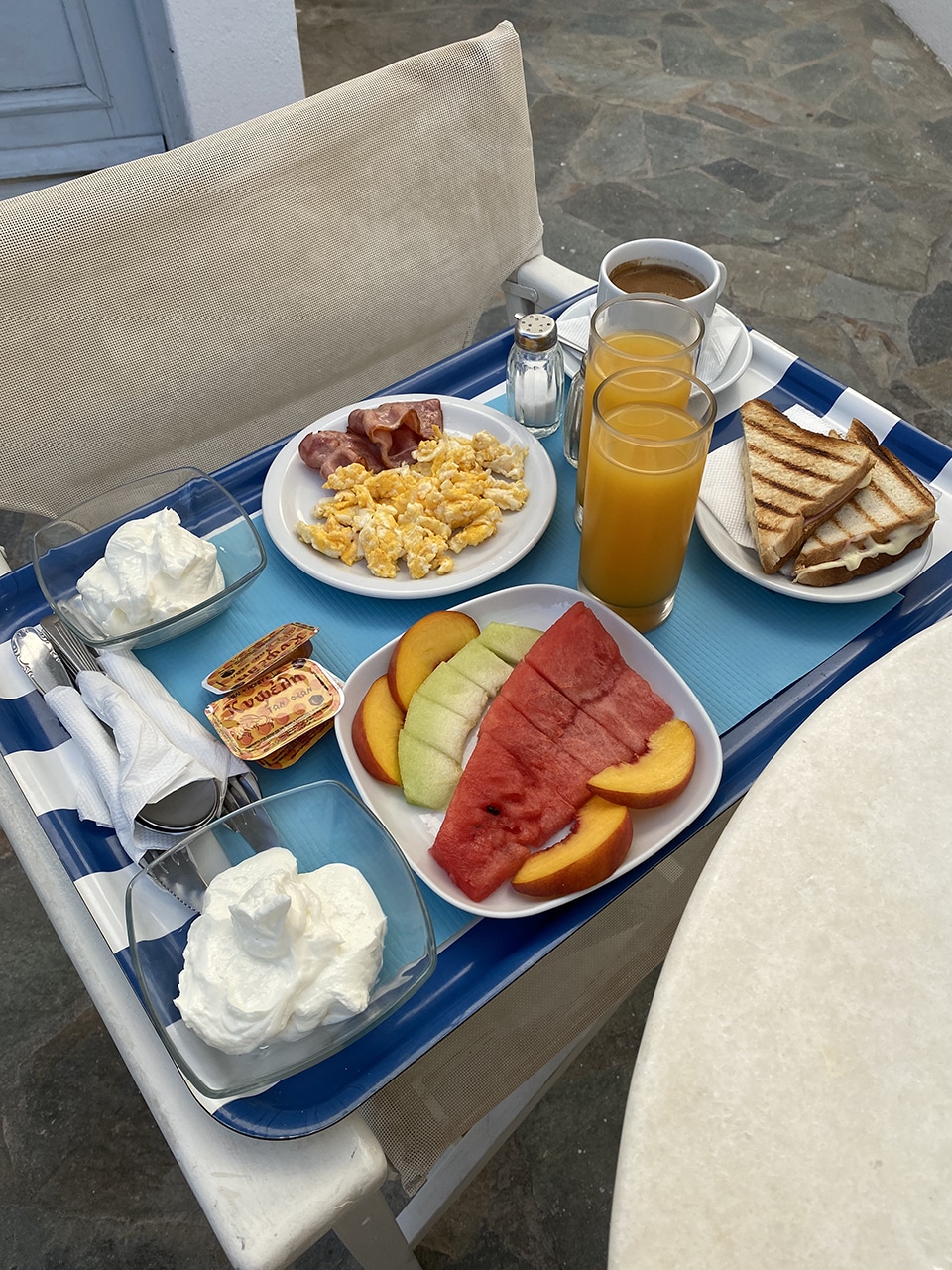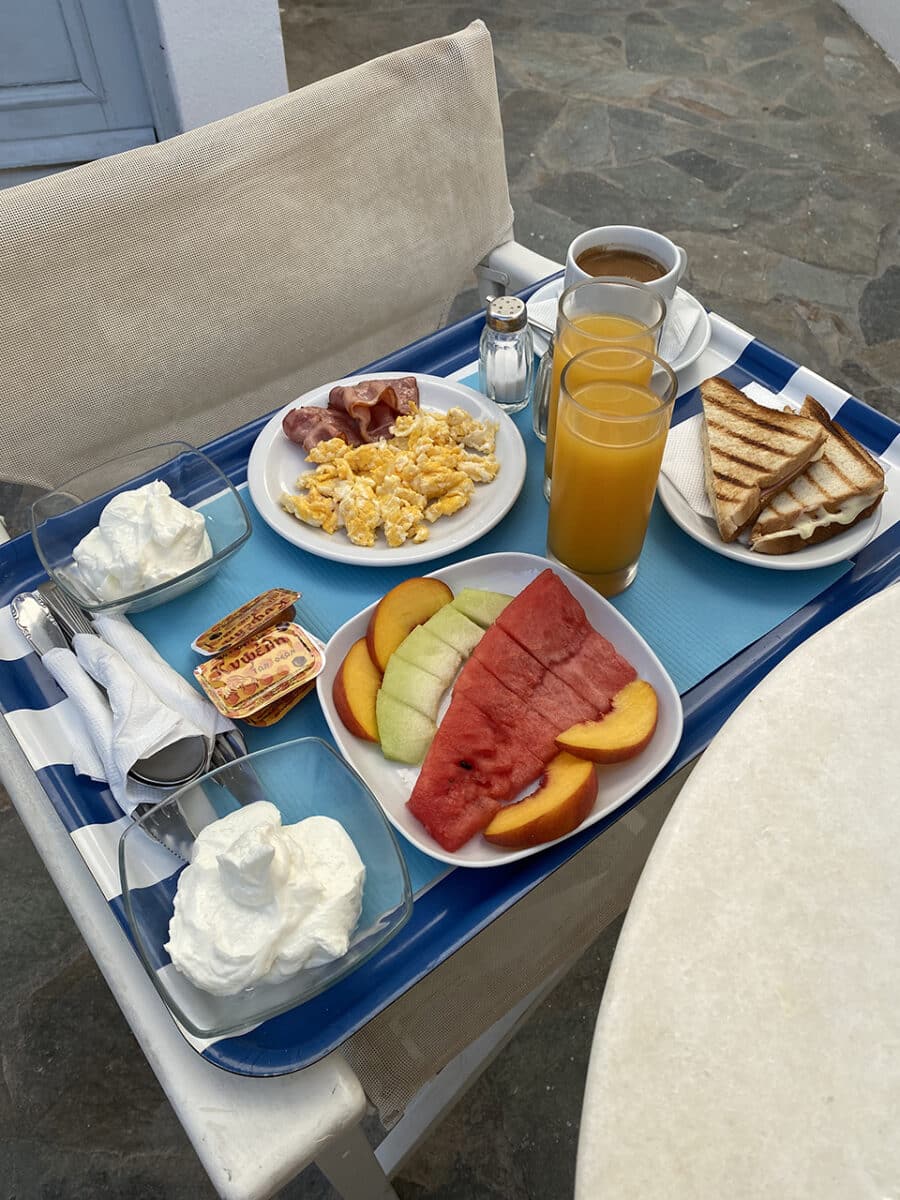 AN AMAZING HOTEL WITH AMAZING HOSTS
At the time of this trip, we were still travelling under certain Covid rules and restrictions. They cleaned the room every 2 days because of this. You had to wear face coverings inside the reception area, and they also provided hand sanitizer. The wearing of face coverings was mandatory within inside spaces and in some public areas.
Each day when we arrived back at Casa Florina, after a day of exploring, Yanna was there to greet us. She always asked if we'd had a nice day. She was always very interested in hearing where we had been and what we had seen. We both felt like we were going home to tell our mum of the amazing things we had got up to. Both Yanna and Panos gave us recommendations for things to see and do nearby.
PLUNGE POOL & SUNDECK
The hotel also has its own small plunge pool, which we made use of after being out all day. It was nice to come back to our room and have a dip. There is also a private sundeck to sunbathe and relax on. The deck was also an amazing, private place to watch the sunset from. No crowds, no noise, no fighting for a good spot. Our own private sunset show.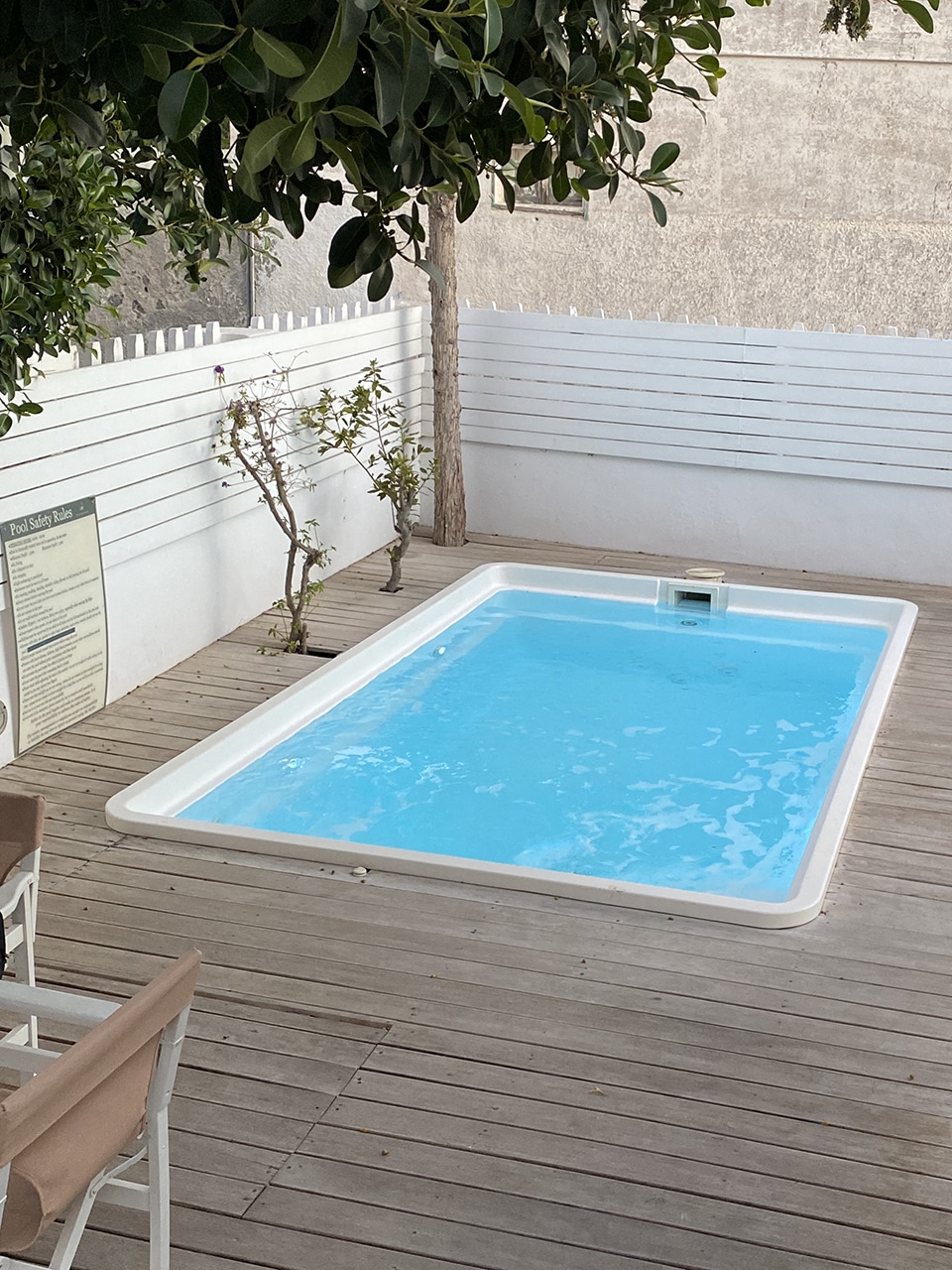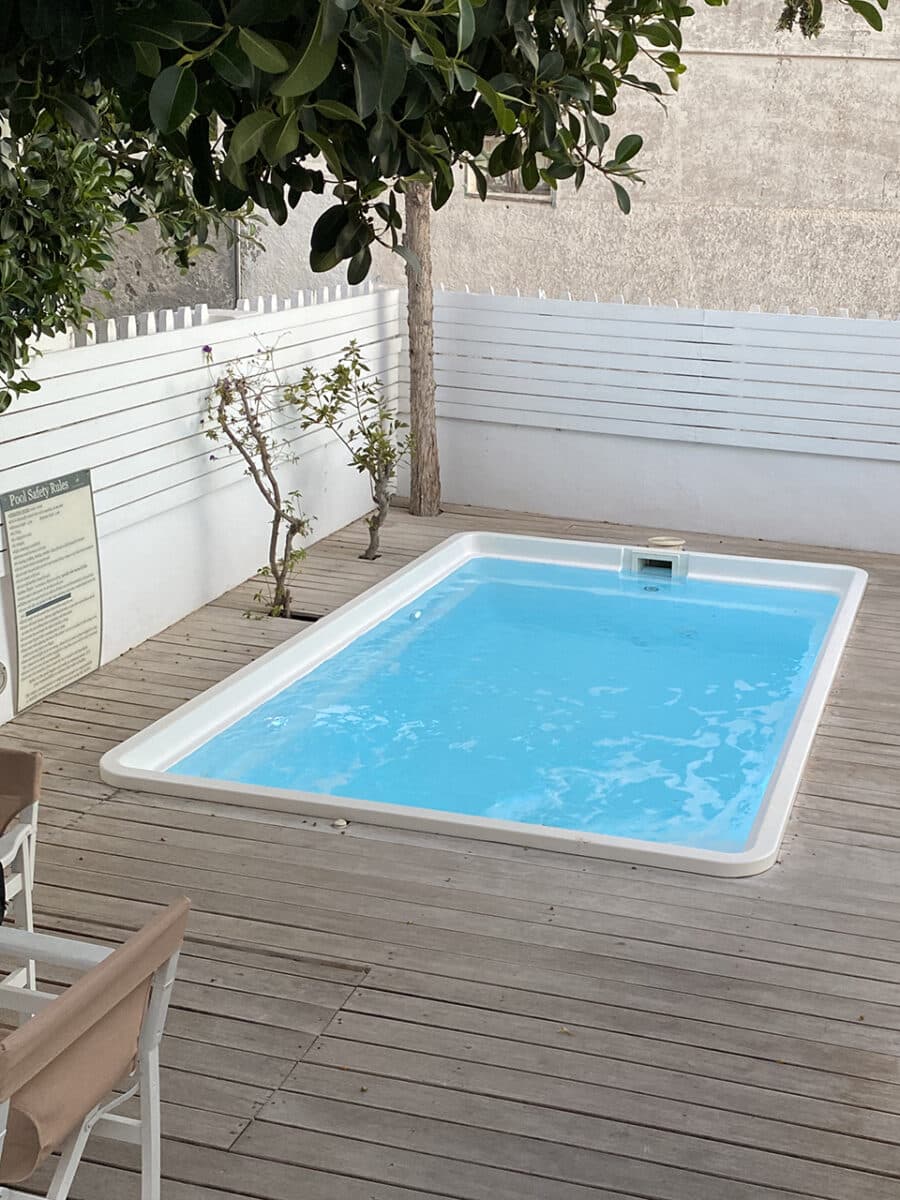 FANTASTIC, PRIVATE SUNSET VIEWS
We had one of the best views of Santorini's famous sunset. The view out across the caldera towards the volcano of Nea Kameni and Thirassia was incredible. It was the perfect place to set up for photography, and we even did a live broadcast direct to our social media accounts from here.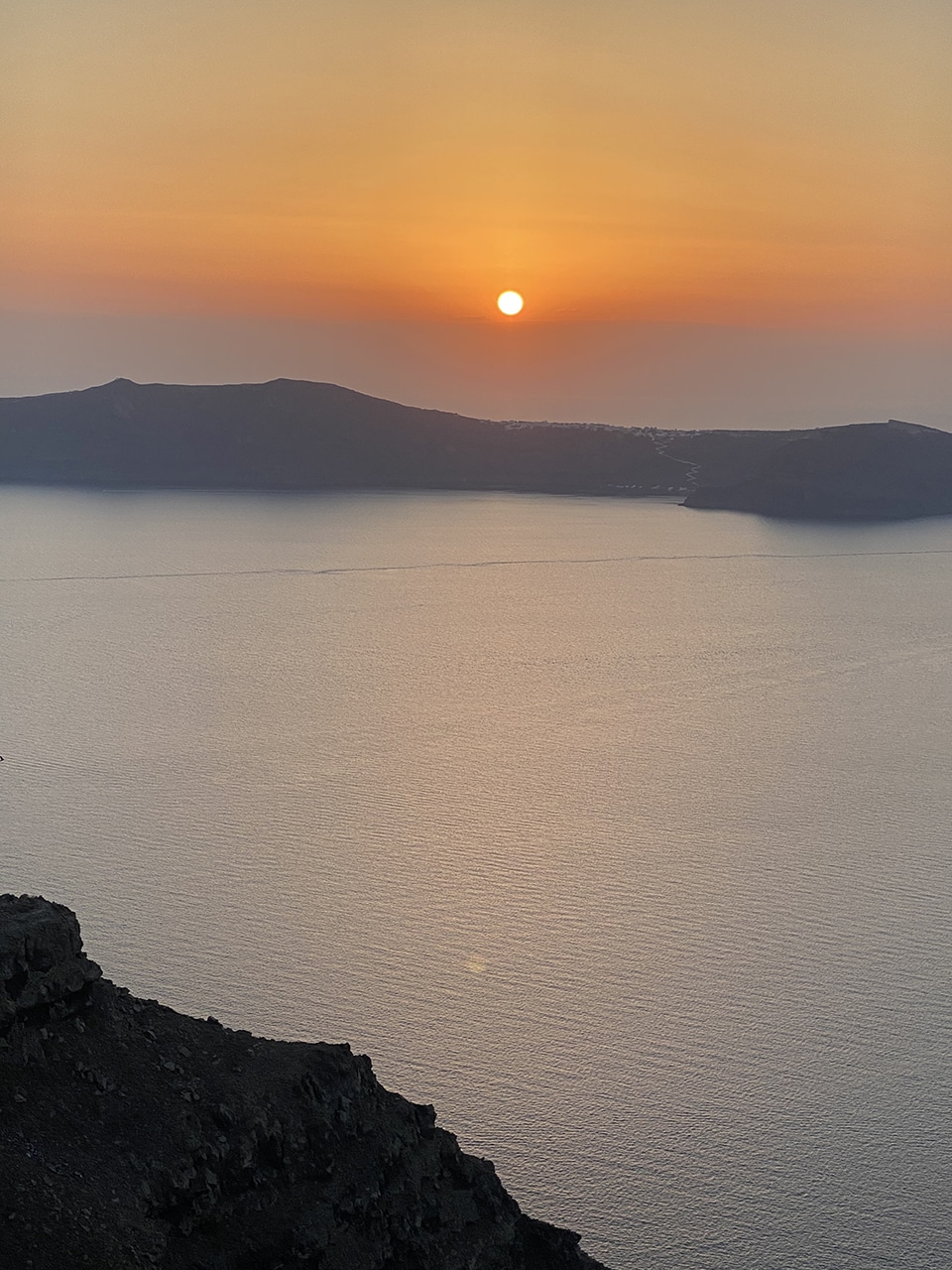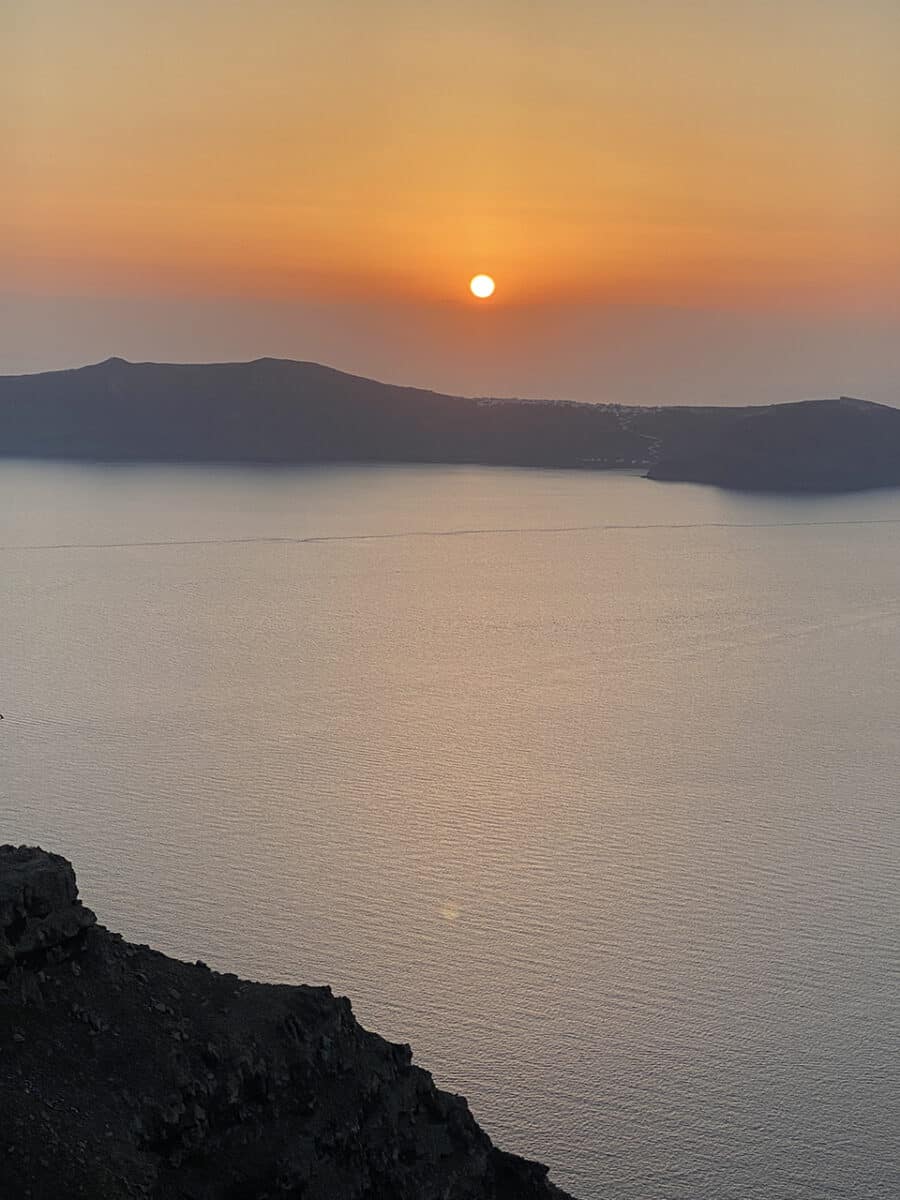 FACILITIES AT CASA FLORINA
Free WiFi
Small plunge pool
Satellite television
Hairdryer
Air conditioning
Fridge, small kitchen
Sofa, desk
Maid service, laundry & ironing
Sundeck with sunbeds and view of caldera
Personal outside seating with table and chairs
TRANSPORT IN SANTORINI
The bus stop to get into the capital of Fira was a short walk away, and this was also the drop-off and pickup point for our airport transfer. Busses to Fira were every 20 minutes or you could walk it and this would take you around 40 minutes.
We would definitely recommend Casa Florina for your stay in Santorini. With many shops & restaurants nearby and a short walk to explore Skaros rock. You can also walk into Oia from here, take the path along the cliff edge and experience this amazing trek for yourself. You can reach the start of this, minutes from the hotel.
---