In 2017, it was Jason's 40th birthday. He wasn't really up for celebrating the big 'four zero' but the year before I had an idea, maybe I could surprise him with a trip somewhere? Would I be able to keep it a secret for a whole year? If you are planning a surprise trip to Rome or anywhere else, read on to see how I did.
PLANNING THE SURPRISE & THE BIG REVEAL
Fast forward 18 months to the day of the holiday. The only thing that Jason knew about this trip was that we would travel outside of England.
On our way to the airport, I had hidden an envelope in the glove-box of the car. Inside I had written 6 destinations. This was his first clue where we would be heading. On a piece of paper inside the envelope, I had written: Spain, Italy, France, Ireland, Greece and Germany. With this, I had also wrapped a guidebook that he couldn't open until after the final reveal.
A GUESSING GAME
I told him that out of all the places I had written; he had to pick one town or city that he would like to visit and give the reasons. It made for a fun car game. I then whittled it down to a final three of Ireland, France, and Spain. Even though it was Italy we would travel to, I thought I would throw him a bit of a curve ball.
We arrived at Leeds Bradford Airport and made our way to the terminal. I asked him not to look at any departure boards. We eventually got to the check-in desk. "Passports please," the girl behind the counter said. "Where are you flying to today?" she asked.
I explained it was a surprise, and that Jason did not know. Checking us in, I handed him our boarding cards. I saw his eyes light up when, at last, I revealed the destination to him. Rome! Jason is a huge geek and loves his history, so I knew I had made the right choice. This was going to be an incredible trip for both of us.
OUR HOTEL IN ROME
Our stay for the next three days would be the beautiful Marcella Royal & Rooftop Garden Hotel on Via Flavia, a short walk from the centre of the city. It was a great hotel with very comfy clean rooms, friendly staff, and a great breakfast option.
OUR THREE-DAY ROME ITINERARY
So, what exactly did we get up to here in Rome for the next three days? I knew exactly what Jason and I would want to see during this time, but fitting it all in would be quite difficult. So, I had to make a few tough decisions and try to fit in all the most popular, obvious sights in first, and try to see extras as and when possible.
THE PANTHEON
The Pantheon, what an amazing building! A former Roman temple turned church in 609AD. Burial site of two Italian Kings, Umberto I and Victor Emmanuel II and world famous painter, Raphael.
Its famous dome really is a sight to behold, and even though we know how they constructed it, see it to believe it.
Admission to the Pantheon is free, but there is a dress code, so be aware of this. We almost didn't get in. Wear clothes that are not too revealing, no bikini tops. Even though I had a top on that I thought was fine, I was told by a member of staff that my shoulders were on show.
Luckily, though, another member of staff saw us getting turned away, and she offered us the use of a scarf around her neck. We were very grateful for this, and she allowed us in. They may also ask you to cover your knees, so try to avoid wearing shorts. This is the same for most religious building in Rome.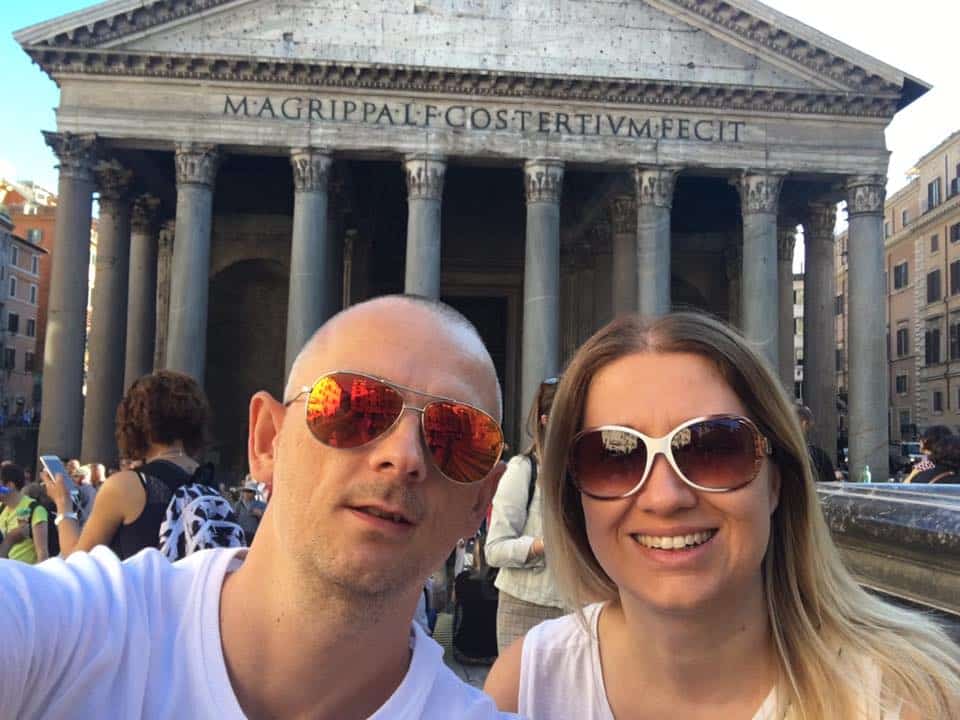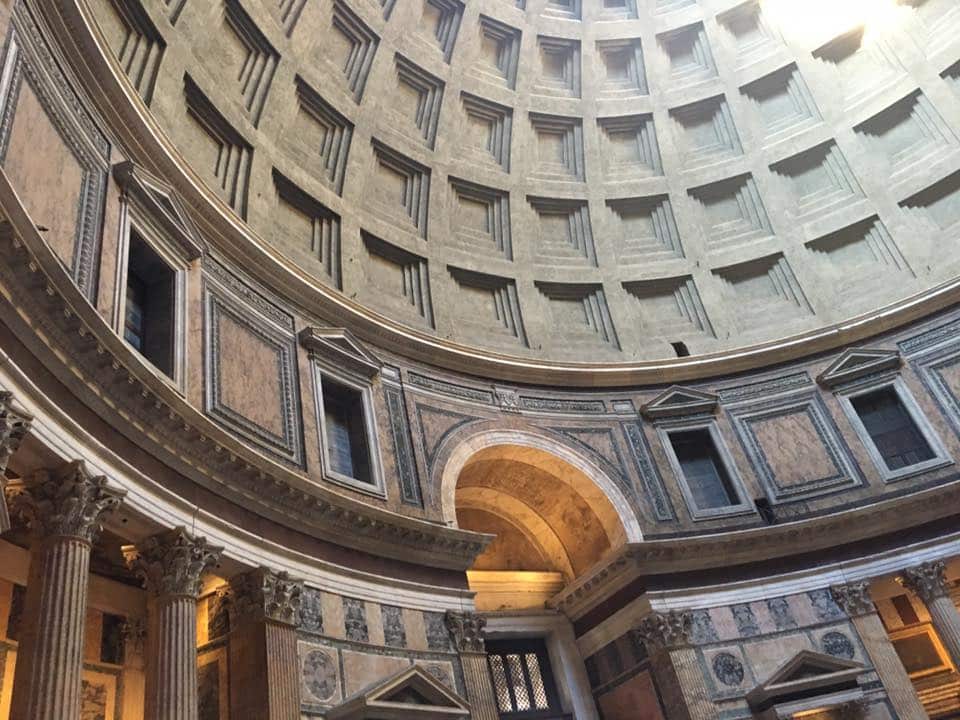 PIAZZA NAVONA
A short walk from the Pantheon is Piazza Navona. It is one of the most famous squares in Rome and emperor Titus Domitianus commissioned it in 86AD. They originally used the site as a stadium for games.
Within the piazza you will find the beautiful 'Moor Fountain' Fontana del Moro, 'Fountain of the Four Rivers' La Fontana dei Quattro Fiumi, and the amazing church of Sant'Agnese in Agone.
THE TREVI FOUNTAIN
The Trevi Fountain was very busy. We joined the hundreds of people who were already here to see this beautiful work of art. The best time of day to avoid the crowds is early morning. During the evening, it can still be quite busy, but the fountain is beautifully illuminated, and makes for a different experience.
The fountain is around 30 metres high and sits at the back of the Palazzo Poli. The 'Fontana di Trevi' gets its name due to there being three roads that join at its location, "tre via" so basically 'Fountain of the three roads'.
In June 2014, the fountain was closed; the water stopped, and it undertook major restoration works, funded by famous Italian fashion house Fendi, who donated €2.4 million. The fountain re-opened in 2015.
Before we left, eyes closed, back turned, we threw coins over our left shoulders, using our right hands into the water. A legend that states, whoever does this is sure to return to Rome. Money collected from people doing this goes towards helping the city's poor. An estimated €1.5 million every year.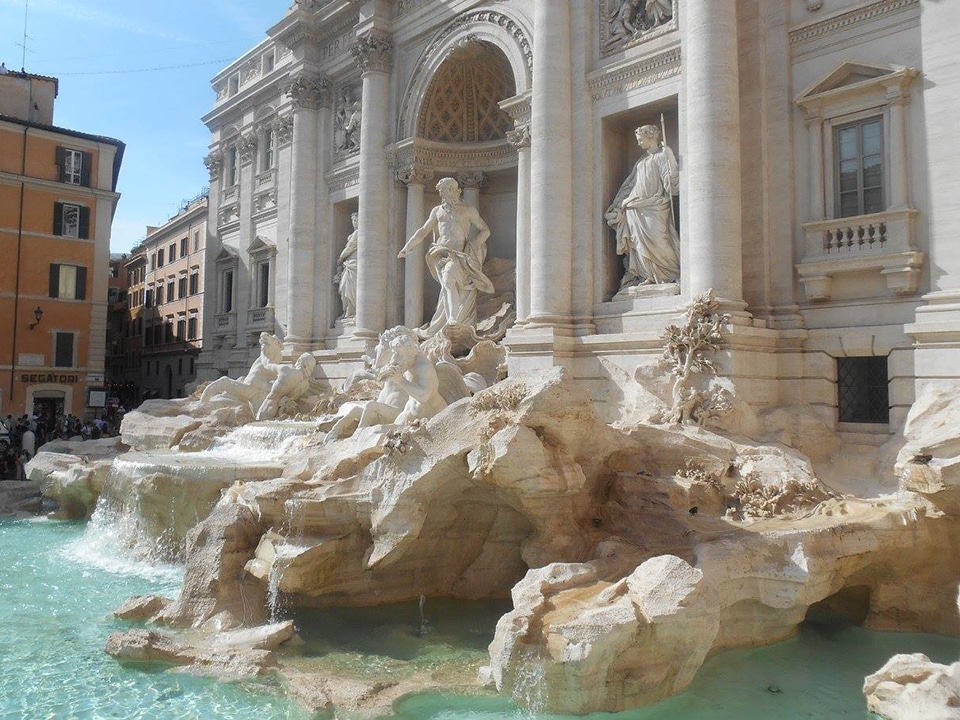 THE VATICAN MUSEUM
I bought 'skip the line' tickets directly from the Vatican Museum's website months before our visit. These came in handy because the queues to get in were huge. We definitely saved some time here. Doing my research before the trip I read you would need a good two or three hours to see everything, including the Basilica. Wrong! The museum is full of rooms and exhibits. We have never been to a museum as big as, as beautiful as, and as full of the most amazing exhibits.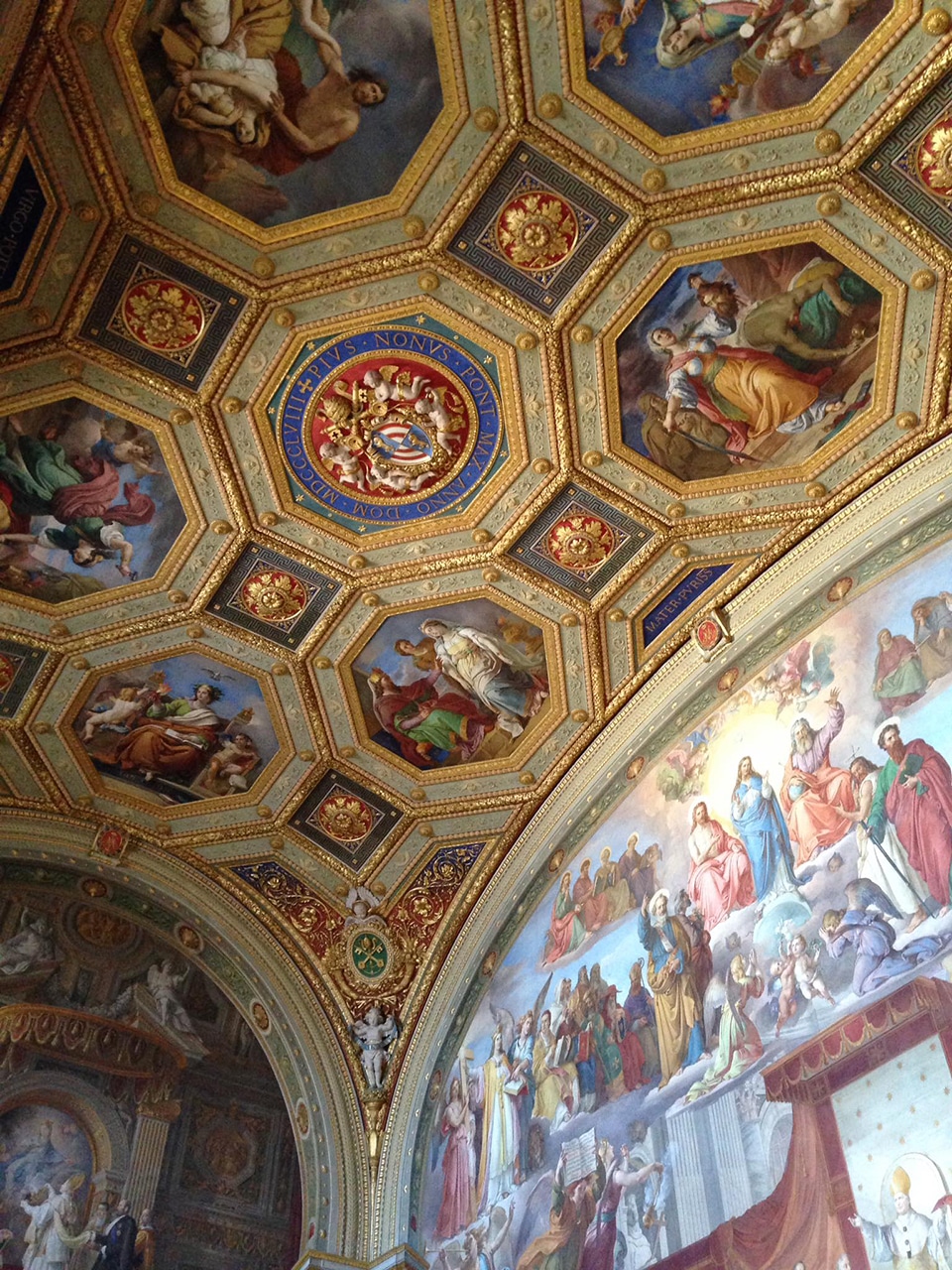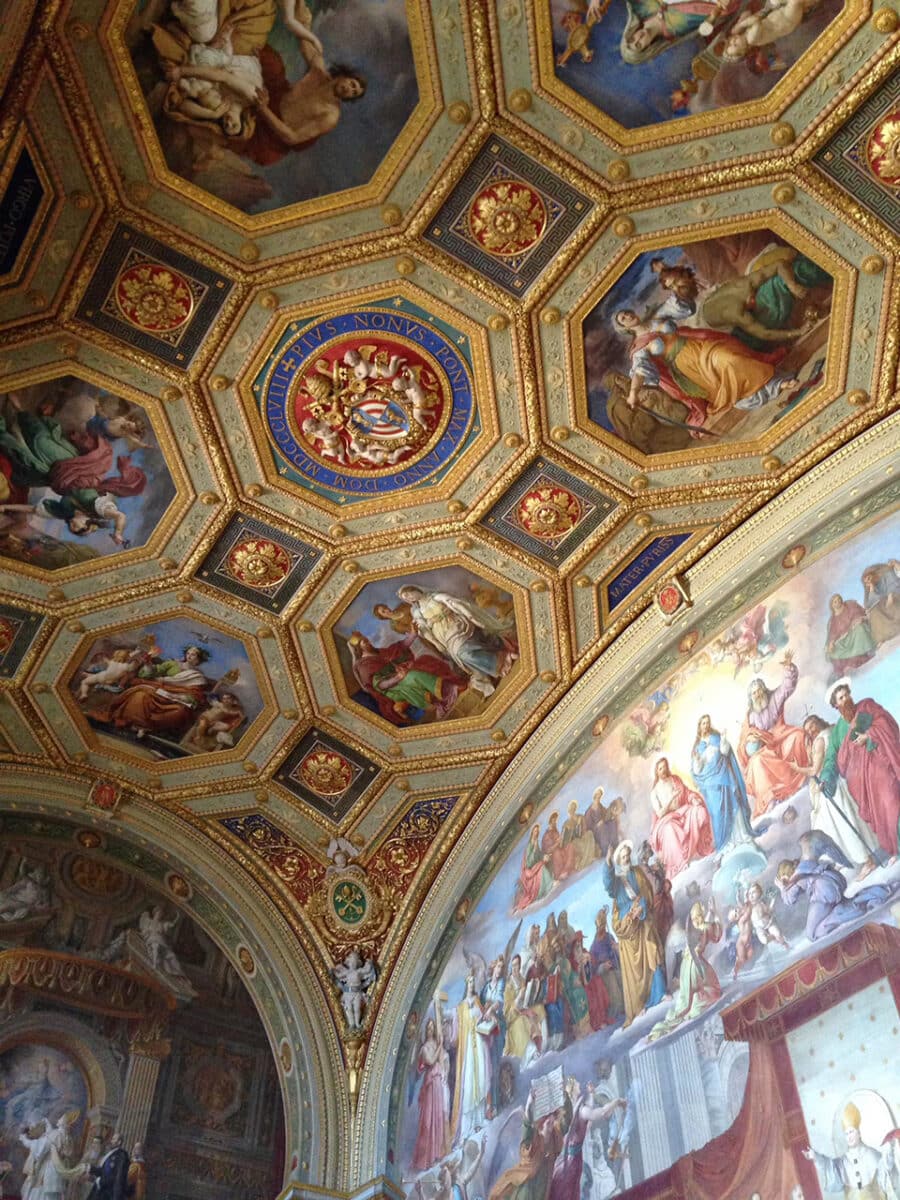 This is a full day experience, so don't rush it. There is so much to see here. Let's not forget that besides all this, it is also home to the Sistine Chapel!
The amount of things on show, Roman history, an Egyptian museum, the art, the sculptures, religious relics, the list just goes on. Looking around and soaking up everything left us speechless. Before you leave the museum behind, don't forget to send yourself a postcard from the Vatican's very own post office, a nice souvenir to return home to, stamped with the Vatican's very own post mark!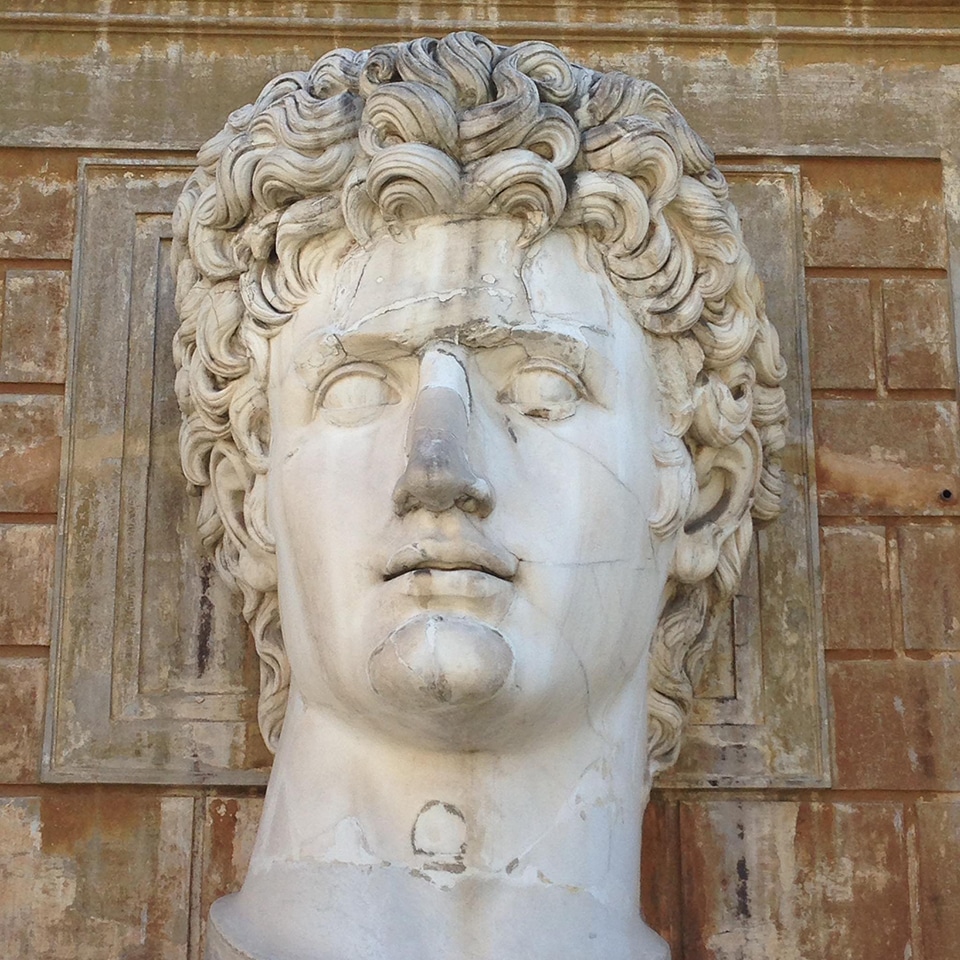 THE EGYPTIAN MUSEUM
Aswell as all the ancient Roman goodies, inside the Vatican Museum is an incredible Egyptian exhibition. Sarcophagi, mummies, and all kinds of artifacts from Egypt are on show. We loved this as Egypt is somewhere we are planning on visiting one day, so these were great to see.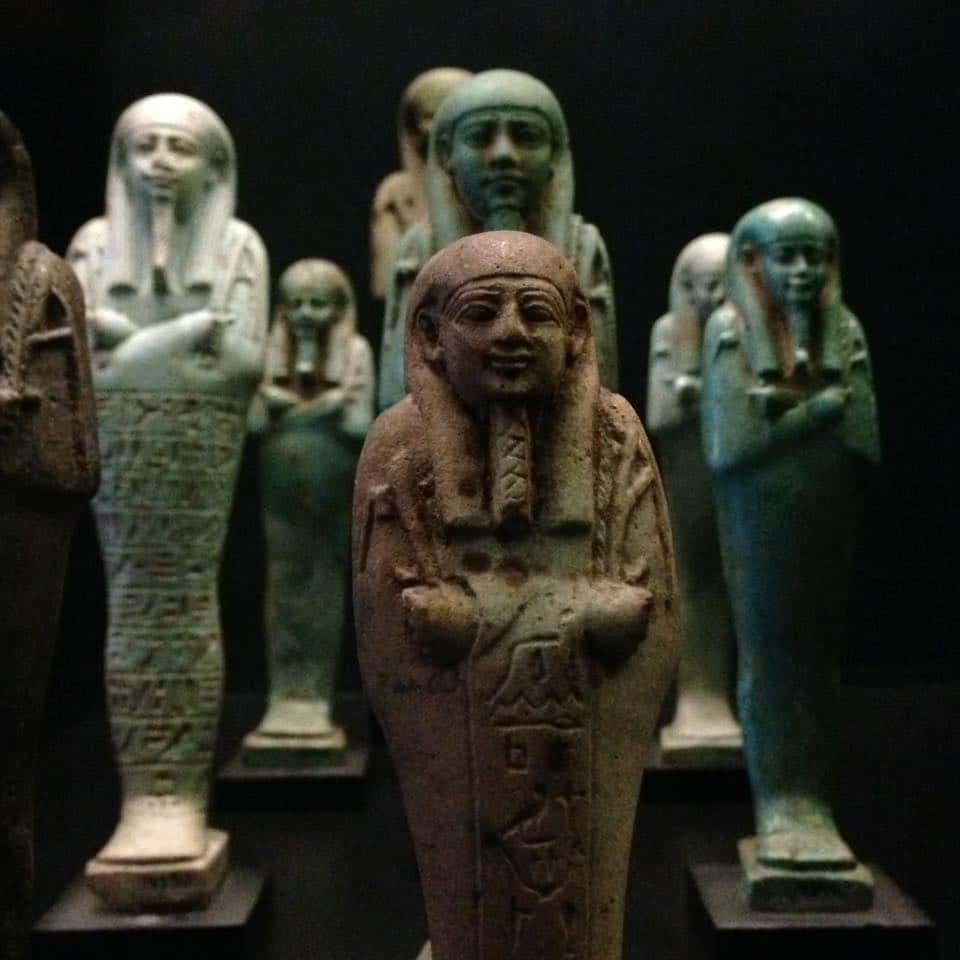 ---
SAINT PETER'S BASILICA
The 'Basilica di San Pietro in Vaticano' was constructed between 1506 and 1626. It was built on the site of another church dating from the time emperor Constantine ruled in 324AD. It is said that this church held the grave of Saint Peter.
The queue to get in was huge. It moved quickly. Admission to the Basilica was free, but you can book guided tours and experiences for a cost. Tombs of popes and Saints, huge marble monuments and memorials are everywhere.
Beautiful paintings and religious architecture the likes you have never seen before. The sun was shining through a window at the back of the building, straight through Saint Peter's Baldachin, the monument that stands over Saint Peter's tomb.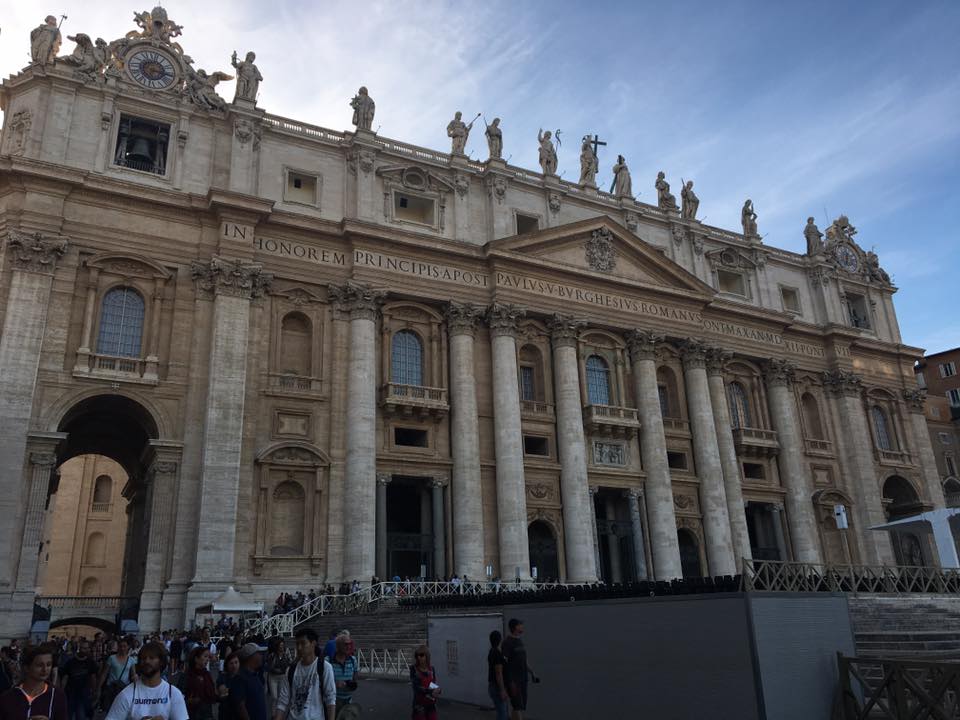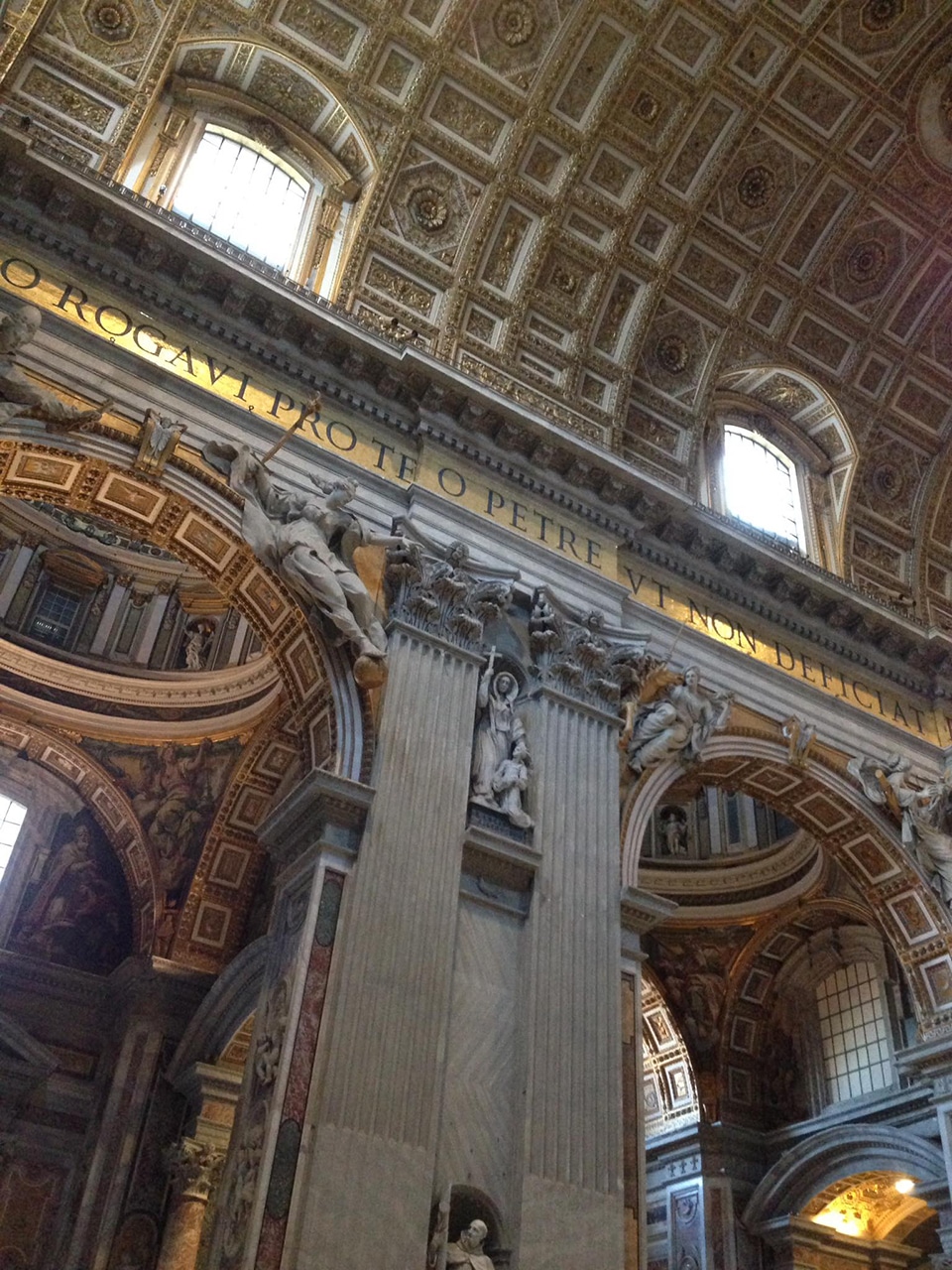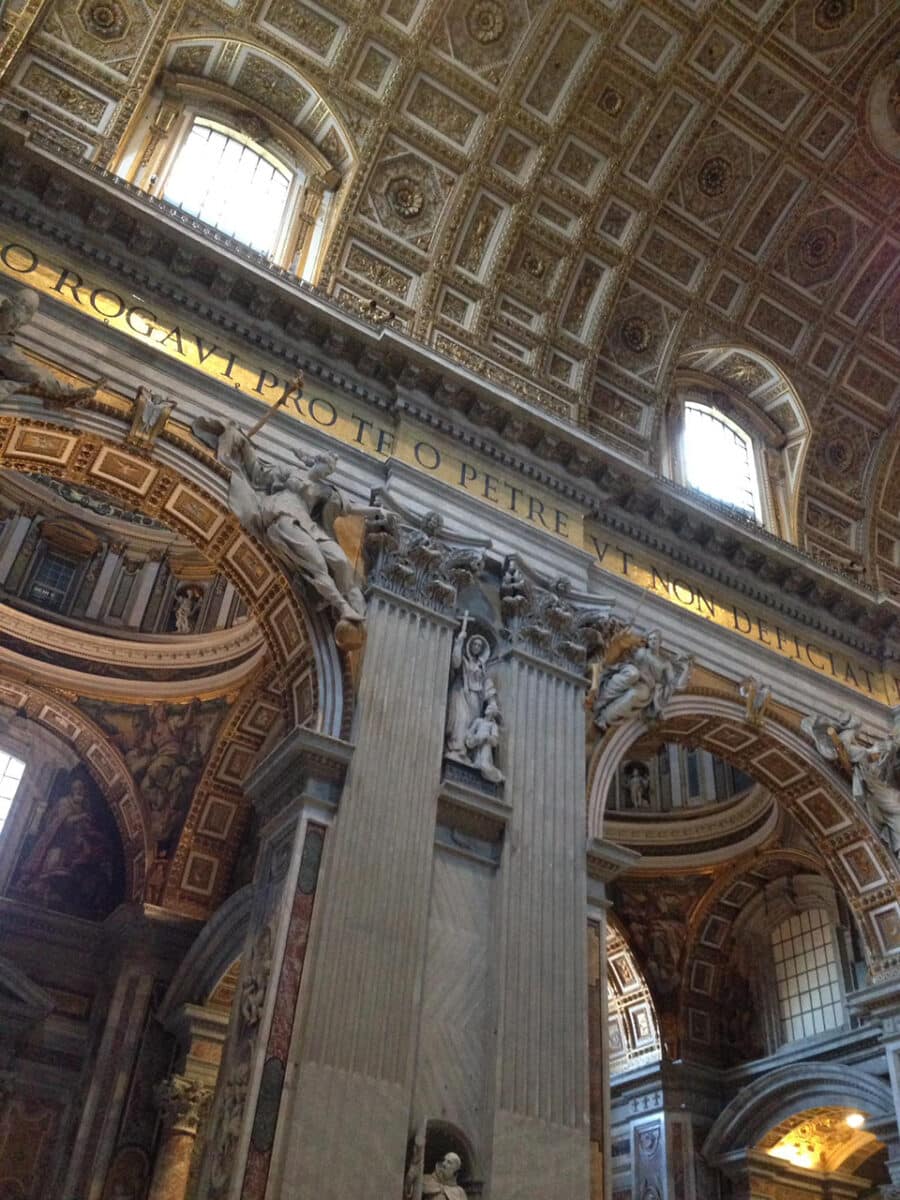 VISIT THE COLOSSEUM
Another ancient site you simply have to visit during your stay in Rome is, of course, the Colosseum. This huge arena has stood mostly intact for centuries. They estimate that close to 400,000 people possibly died here. It is one of the new seven wonders of the world.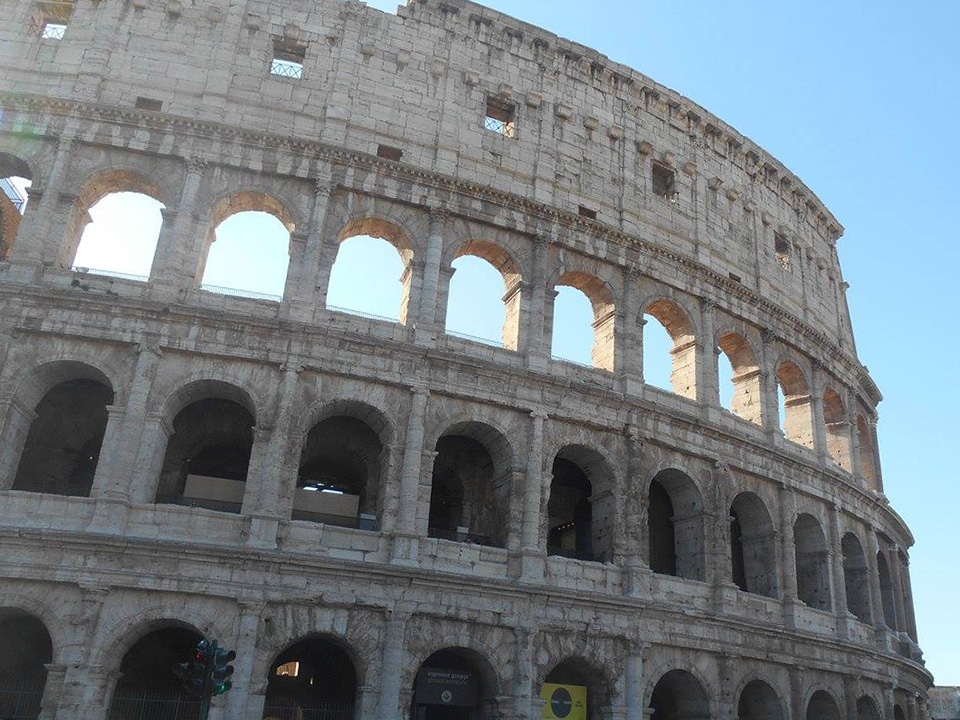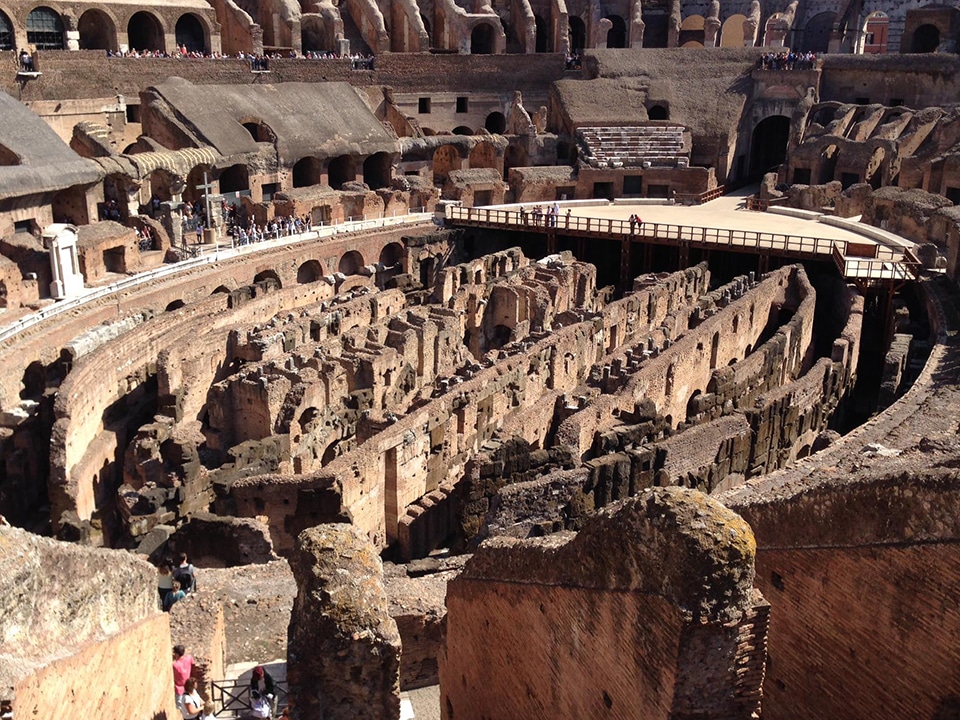 THE ARCH OF CONSTANTINE
Built in 315AD, the Arco di Costantino is built as a memorial to emperor Constantine. This huge, white marble arch is covered in carvings of hunts and ceremonies.
Above the arch lies this incredible Roman inscription:
IMP CAES FL CONSTANTINO MAXIMO
P F AUGUSTO SPQR
QUOD INSTINCTU DIVINITATIS MENTIS
MAGNITUDINE CUM EXERCITU SUO
TAM DE TYRANNO QUAM DE OMNI EIUS
FACTIONE UNO TEMPORE IUSTIS
REM PUBLICAM ULTUS EST ARMIS
ARCUM TRIUMPHIS INSIGNEM DICAVIT

Wikipedia
Which translates to: To the Emperor Caesar Flavius Constantinus, the greatest, pious, and blessed Augustus: because he, inspired by the divine, and by the greatness of his mind, has delivered the state from the tyrant and all of his followers at the same time, with his army and just force of arms, the Senate and People of Rome have dedicated this arch, decorated with triumphs.
WALK DOWN VIA SACRA
As you make your way from the Colosseum to the Roman Forum, you will walk along what remains of one of the city's ancient central avenues, the Via Sacra. Roman emperors once used it as a route for parades and funerals.
THE ROMAN FORUM, FORO ROMANO
The Roman Forum, a place Jason and I had been itching to see for many years. A remarkable place. A site full of history, home of democracy, public meetings and gladiatorial fights.
It is home to one of the world's earliest sewage systems and is the place Julius Caesar was cremated. His grave site is a small ruin, usually covered in flowers, coins and other offerings. The forum fell into complete ruin after the fall of the Roman Empire.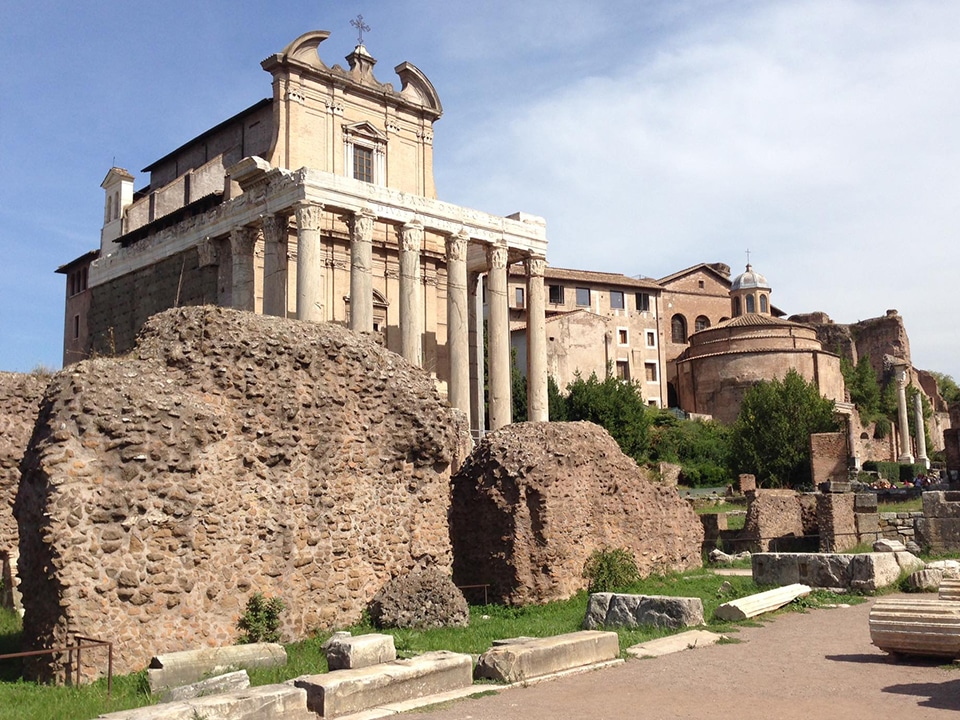 ---
PIAZZA CAMPIDOGLIO
Also, a short walk from the Roman Forum is this beautiful Piazza designed by Michelangelo.
VITTORIO EMANUELE II MONUMENT
Nextdoor to the Forum is 'Altare della Patria' Altar of the Fatherland, a colossal marble monument honouring Italy's first King Vittorio Emanuele II and its fallen First World War soldiers. The temple is also known as the 'Wedding cake of Rome' because of how it looks.
PALATINE HILL
Tickets to visit Palatine Hill cost around €20 and acts as a combi-ticket for the Colosseum as well. There are seven hills of Rome, Palatine being the centre. It is one of the oldest parts of the city.
Important buildings such as the Imperial Palaces of Augustus, Tiberius, Domitian were all built here.
TAKE A WALK ROUND THE CIRCUS MAXIMUS
The Circus Maximus was a stadium used for chariot-racing and festivals during Roman times. Circus Maximus basically translates to 'Largest Circus'. They still use the site for concerts and events today and is one of Rome's largest public parks. The bands Genesis and The Rolling Stones have all played here.
Although there is not much to see here, it is still worth a walk around. There are some ruins at one end of the track with a few information boards. Admission is free.
PIAZZA DI SPAGNA, SPANISH STEPS
The Spanish Steps on Piazza di Spagna. A huge hotspot for tourists from all over the world. Made even more famous by the film 'Roman Holiday' featuring Audrey Hepburn and Gregory Peck. They filmed Audrey sitting on the bottom step eating ice-cream. Although you wouldn't be allowed to do that these days as eating, drinking and sitting on the steps have all been banned.
The steps are still an impressive sight, however, and are a perfect photo opportunity.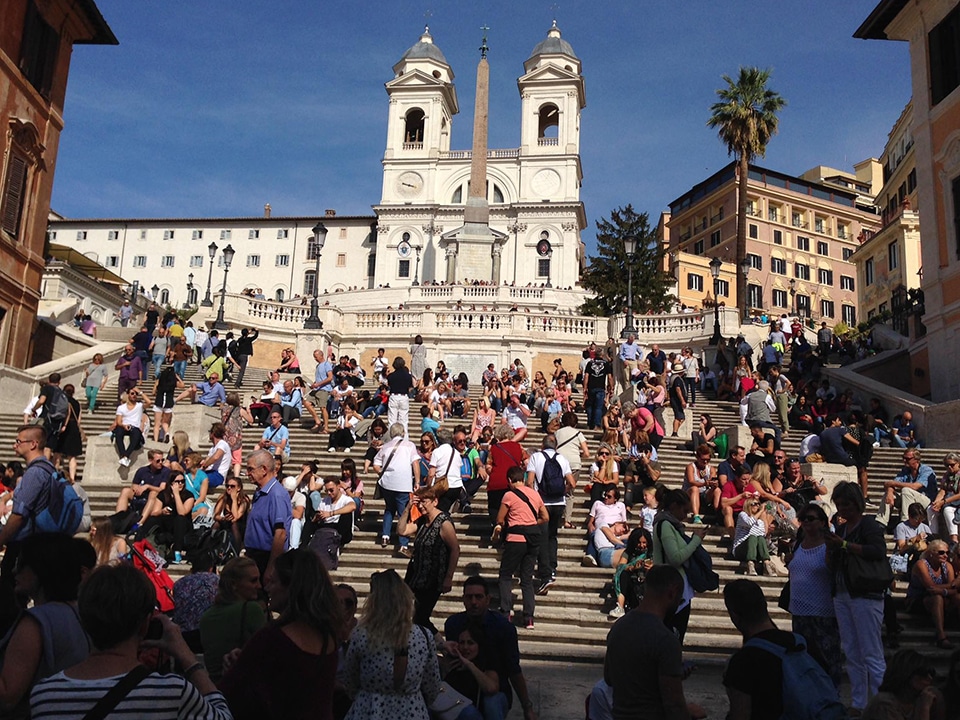 FONTANA DELLA BARCACCIA
The Fountain of the leaky boat sits at the foot of the Spanish Steps. Italian sculptor Pietro Bernini built the fountain as a memorial to the great flood of Christmas 1598. The River Tiber burst from its banks. It covered the entire city in water, and the only way to get around was by boat.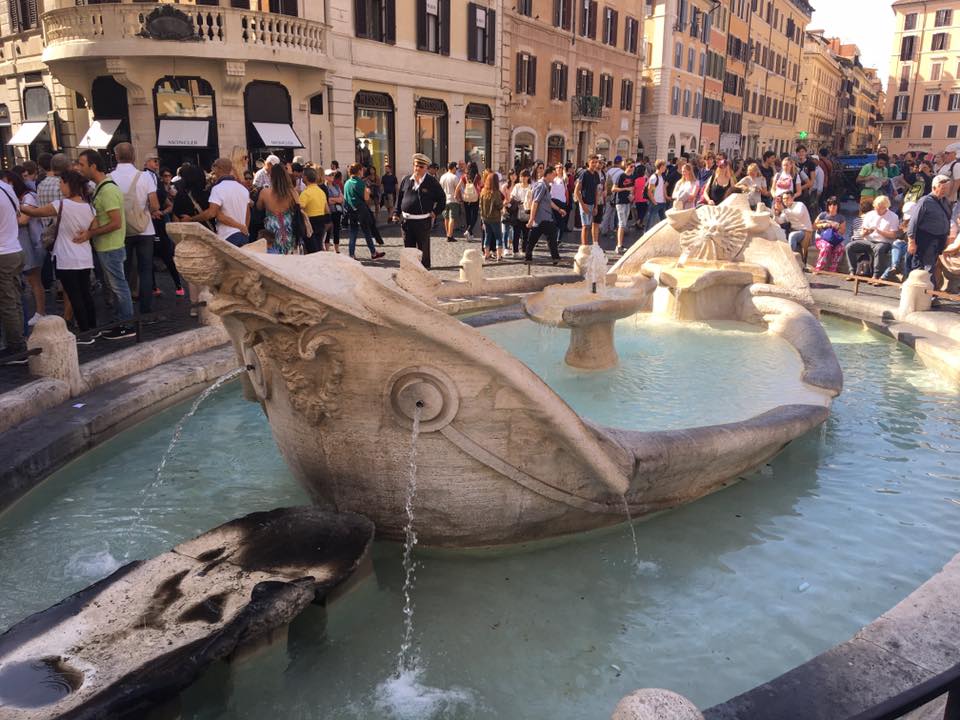 ---
ROME WAS INCREDIBLE, WE WILL BE BACK
We absolutely fell in love with the city and can't recommend it enough. I just wish we could have added a few extra days to the trip to cram in more sights. I know we will return one day and I know there will definitely be a 'part two' to this post. Maybe throwing the coins in the fountain really is a thing.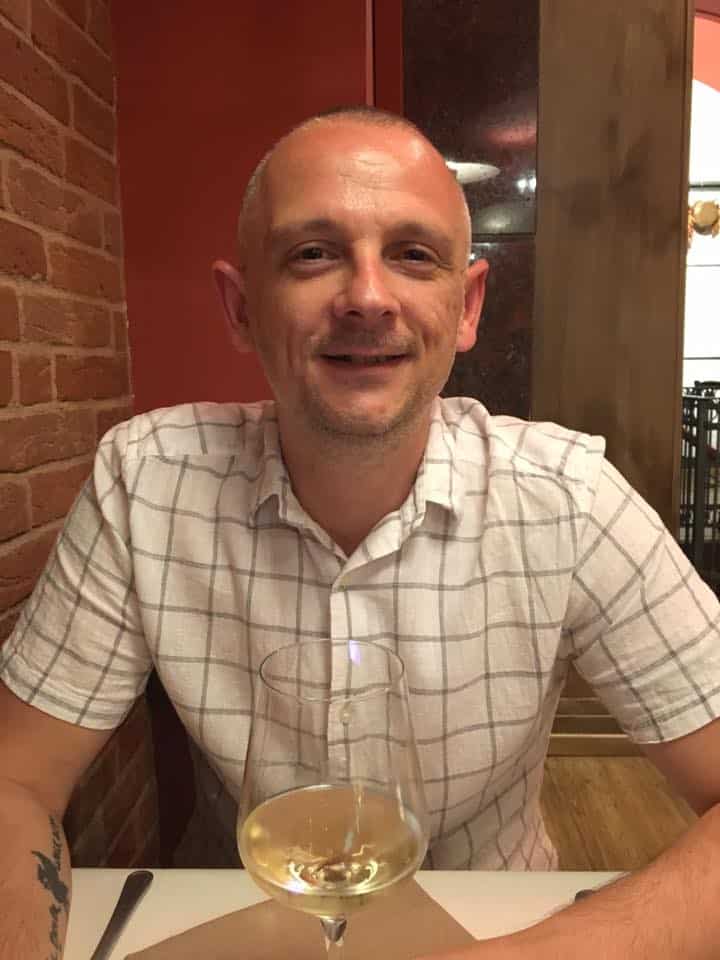 We hope you enjoyed reading this post; I had a great time writing it and reminiscing. Since visiting Rome, we have been to Naples, Sorrento, and Venice, all of which you will read about on this blog. I think it's safe to say we have fallen in love with Italy.
Are you planning a surprise trip to Rome or anywhere else? Let us know in the comment section below, we would love to know. Hopefully, this post will give you a few ideas.
For more information on Rome, look at the official tourism website: Turismo Roma.
Visit Naples: 13 Amazing things to do in Naples, Italy.
---