Cayo Guillermo is part of the Jardines del Rey archipelago. It is East of the main island in the Atlantic Ocean, South of The Bahamas. There are several other Cays here, including Cayo Santa Maria, Cayo Coco and Romano. They are all connected to each other, and to mainland Cuba via long causeways, 15 to 20 miles long.
The resort is far off the mainland and quite isolated. There isn't that much to do, and sometimes even supplies to the islands are slow to arrive. Heres our guide to spending two weeks in Cayo Guillermo, Cuba.
For a time, the Government did not permit Cuban citizens on this string of Islands. They were only allowed to visit if working or they had strict permission. They lifted this ban in 2000. Now locals can freely visit the beaches here and can even stay in the hotels.
At the time of our holiday (May / June 2019) 1CUC was worth approximately 0.78GBP.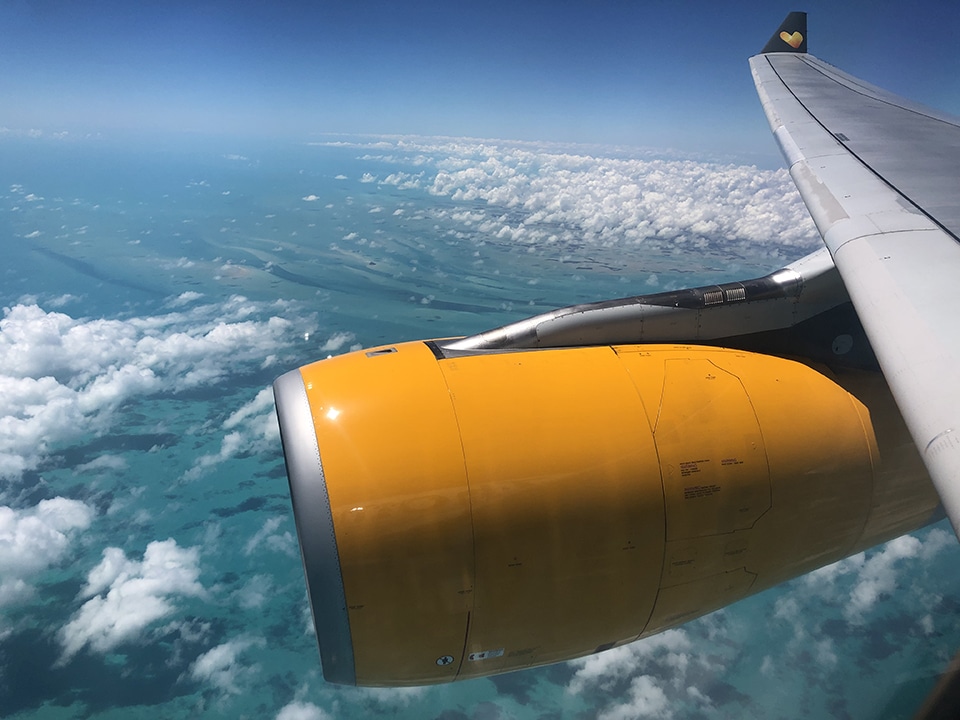 THE DEVASTATION OF HURRICANE IRMA
We got talking to some of the staff who worked in our hotel. They told us of the devastation that Hurricane Irma brought to Cuba and Cayo Guillermo back in 2017.
It was one of Cuba's most destructive hurricanes. Costing over $13.2 billion in damages. The hurricane started off as a Category 5 storm over Cape Verde in the Atlantic Ocean. Irma then swung over towards the Caribbean. It hit the island of Sint Maarten and The Bahamas. It then made landfall over Cuba on September 9th when it reached Category 3 status.
CATASTROPHIC DAMAGE
Across Cuba, it caused extensive damage to buildings, crops and other infrastructure. Sadly, 10 people lost their lives.
Cayo Guillermo, Cayo Coco and Cayo Santa Maria endured some of the worst damage. It devastated the hotels. The airport was almost destroyed, and it caused immense damage to wildlife. The reef was affected. Habitats around the hotel, like the lagoon and other wetland areas, were badly destroyed. These were still in recovery when we visited, and the damage was still very noticeable.
Among the wildlife casualties were flocks of American Pink Flamingos. It killed several hundred. Aswell as thousands of other bird species and animals.
The storm also affected several stray cat colonies that lived within the grounds of the hotels, ours included. However, some survived. The resort staff and guests all look after the cat colonies within the hotel grounds. Most of them are used to humans and are more than happy to sit on your knee and let you hand feed them. So, if you are a cat lover, you will enjoy this even more.
TAKING A WELL-DESERVED BREAK
This two-week holiday was more of a relaxing break for us after having a busy couple of years.
Besides lazing around by the pool and relaxing on the beach, we did get up to a few other things. All the excursions we went on were organised through our Thomas Cook representative and priced at the CUC (Cuban Convertible Peso). The CUC is a currency used by tourists; the CUP is the currency used by the locals.
BEACHES OF CAYO GUILLERMO & PLAYA PILAR
The main beach of Cayo Guillermo stretches around the island, powder white sands, and clear warm sea make this beach the perfect place to relax, swim, and snorkel. Water-sports are available from the hotels and huts along the coastline.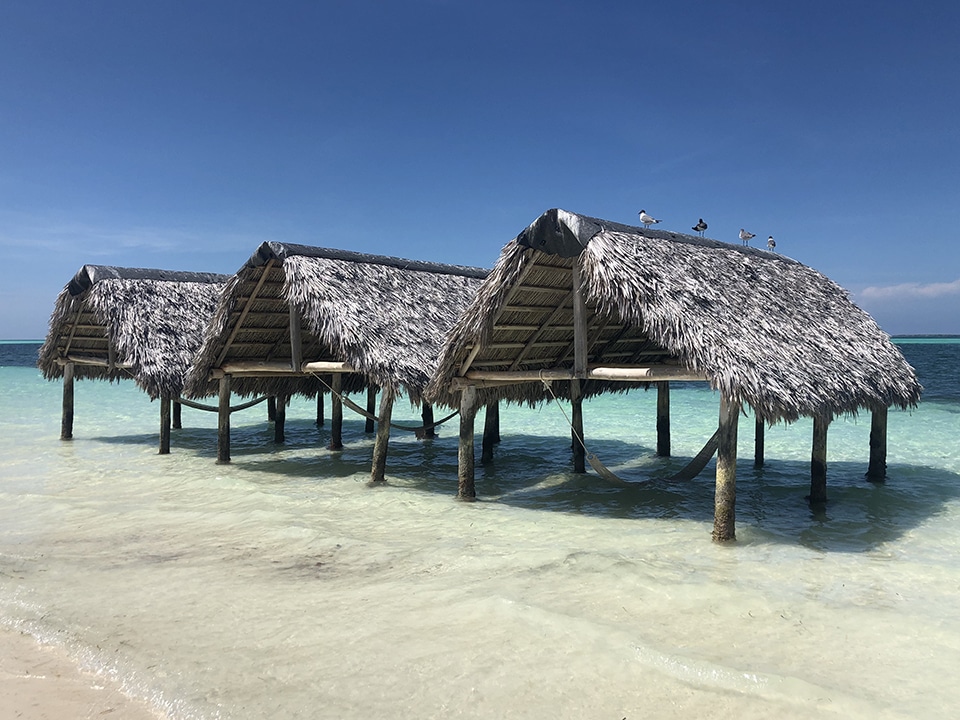 Playa Pilar beach is only a 20 minute bus ride from most hotels here. There is an open-top bus service that runs from hotel to hotel. This service also goes to the markets and shopping areas of Cayo Coco. From our hotel, Iberostar Daiquiri, it cost 5CUC each for a return ticket. Well worth the money, as it was once voted one of the world's best beaches.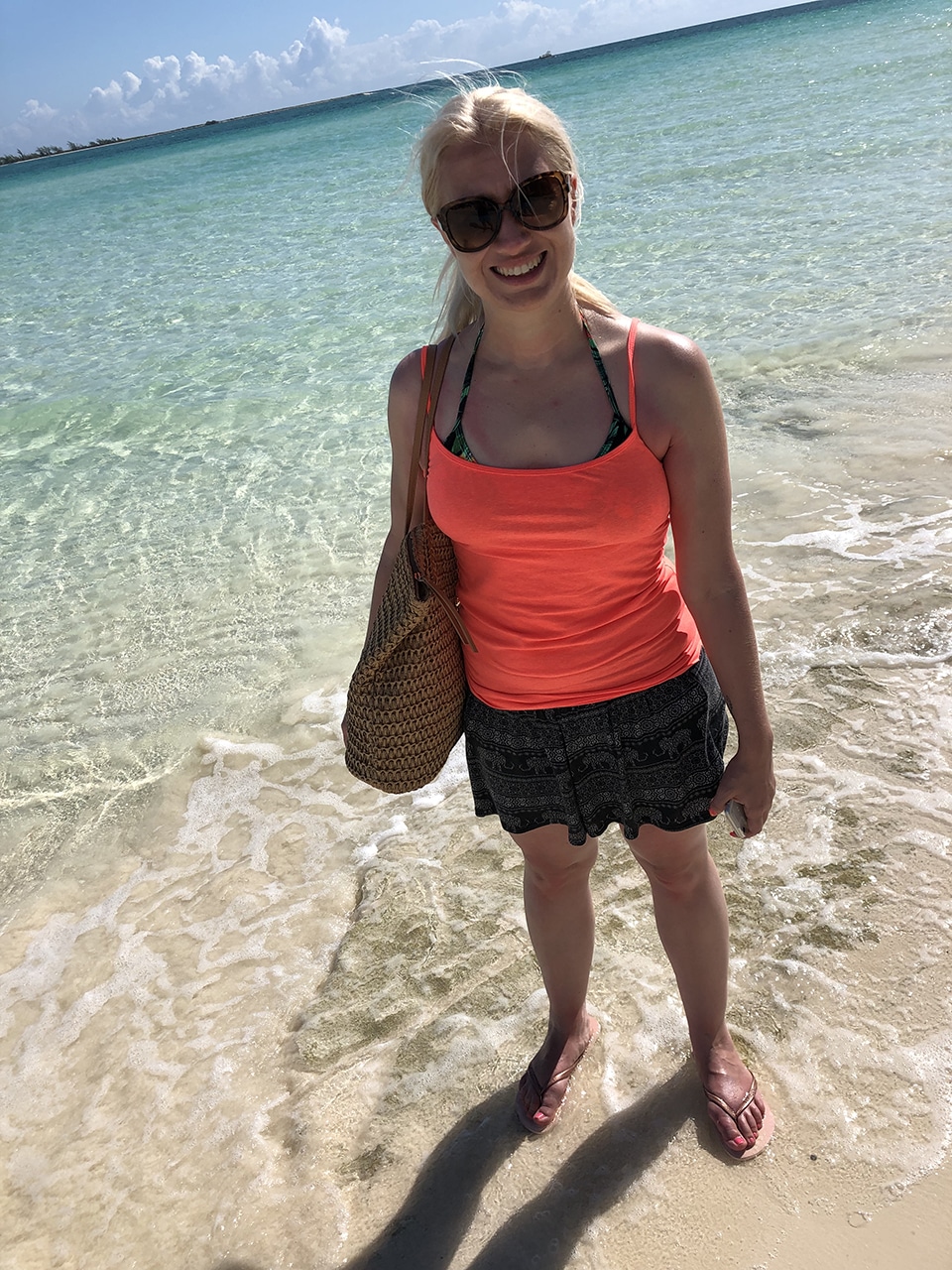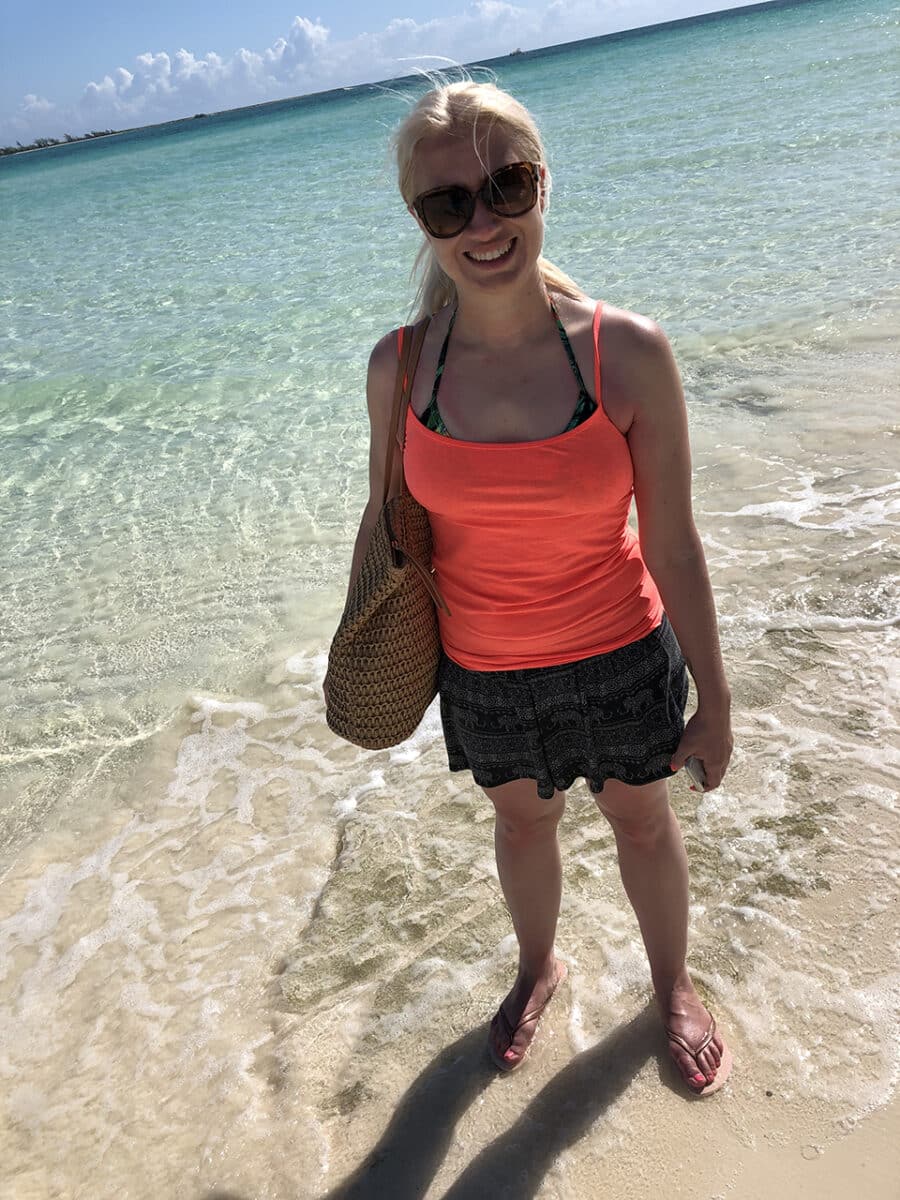 The sea here is possibly the bluest we have ever seen. It was shallow and very warm in parts. The beach is spotless, with bright white sand. Make sure you take some bananas to feed the fish, a top tip from a hotel worker. They love them and it is much better than feeding them bread. Snorkelling here is an absolute must.
PAYING FOR SUNBEDS
You need to pay for sun beds, but the cost isn't much. On our first trip, the beds cost 2CUC each. During our second visit to the beach, we opted for beds a little further along the stretch. These came with a small wooden shelter and cost 10CUC for the pair. This price also included three cocktails from the beach bar, so this was a bargain, and the cocktails were very good.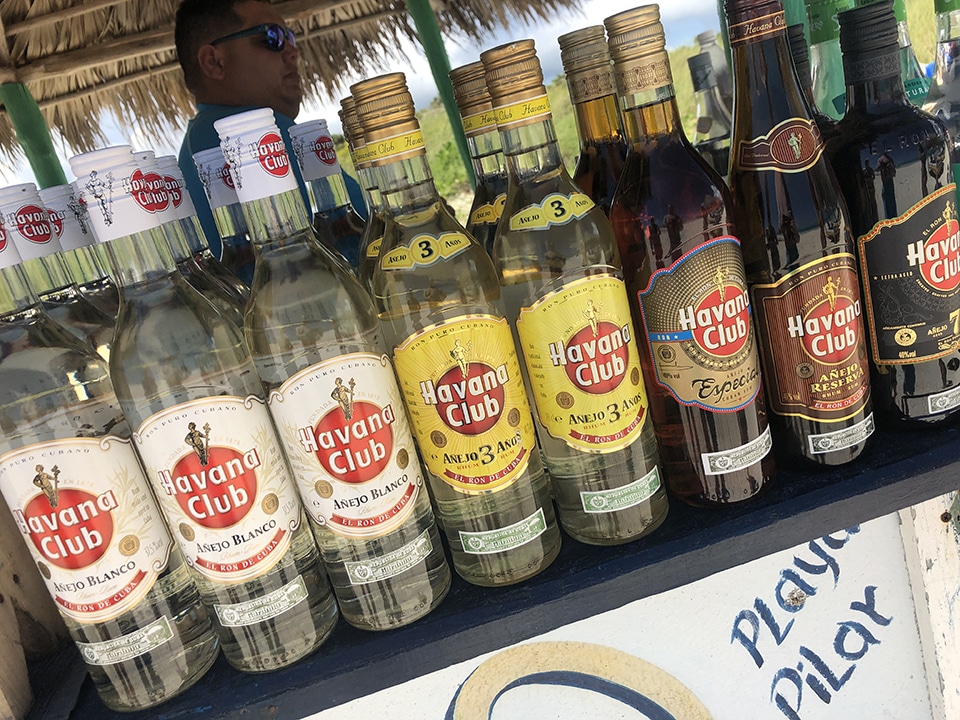 CATAMARAN, SNORKELLING & MEDIA LUNA ISLAND
We booked this trip through our Thomas Cook representative at the hotel.
Most of the Northern coastline from Cayo Blanco down to Cayo Sabinal, including Cayo's Guillermo and Cayo Coco border the world's second largest barrier reef. The water here is clear and there was large numbers of brightly coloured tropical fish. We had fun snorkelling and feeding the fish.
Vicky isn't the strongest swimmer and therefore not one for readily getting in the sea. After a bit of a pep-talk and the donning of a swim vest, she hastily entered the water. Vicky absolutely loved it. I was so proud of her for conquering this fear.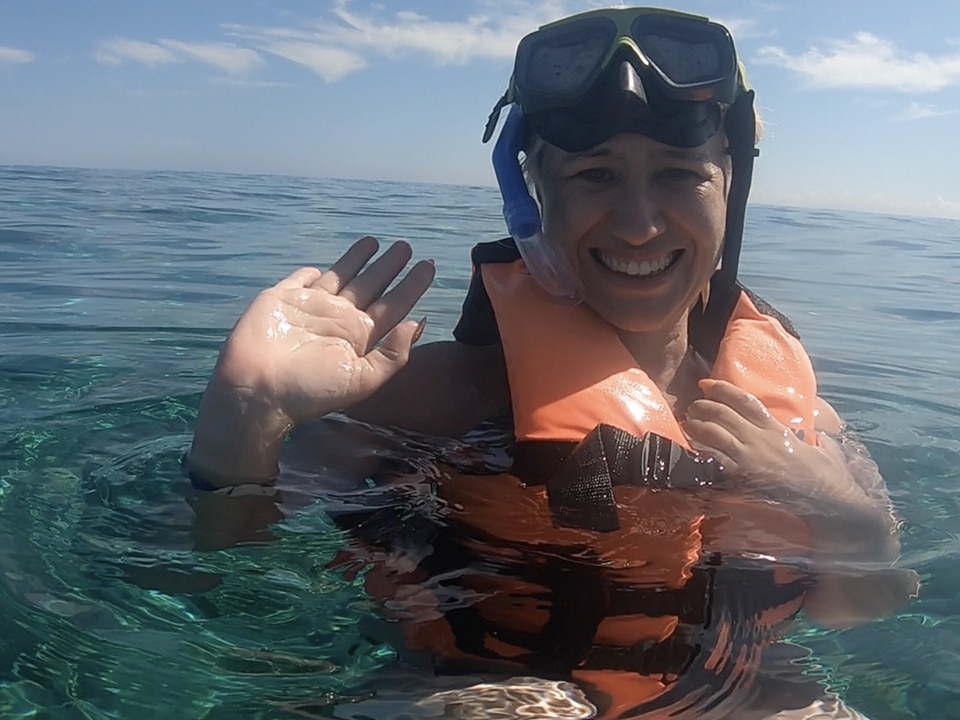 MEDIA LUNA ISLAND & LUNCH
Media Luna island is where we enjoyed a shrimp, chicken and lobster lunch. Novelist Ernest Hemingway once visited the island. They say it was the inspiration behind his famous novel 'Islands in the Gulf'. We had an hour's free time here to explore.
Our last stop would take us back to the shallow waters of Playa Pilar. We had more free time to swim, snorkel, and relax here. On our final journey back to the harbour, we were lucky enough to see wild dolphins swimming by our boat. What an experience.
The cost of this trip was 79CUC each.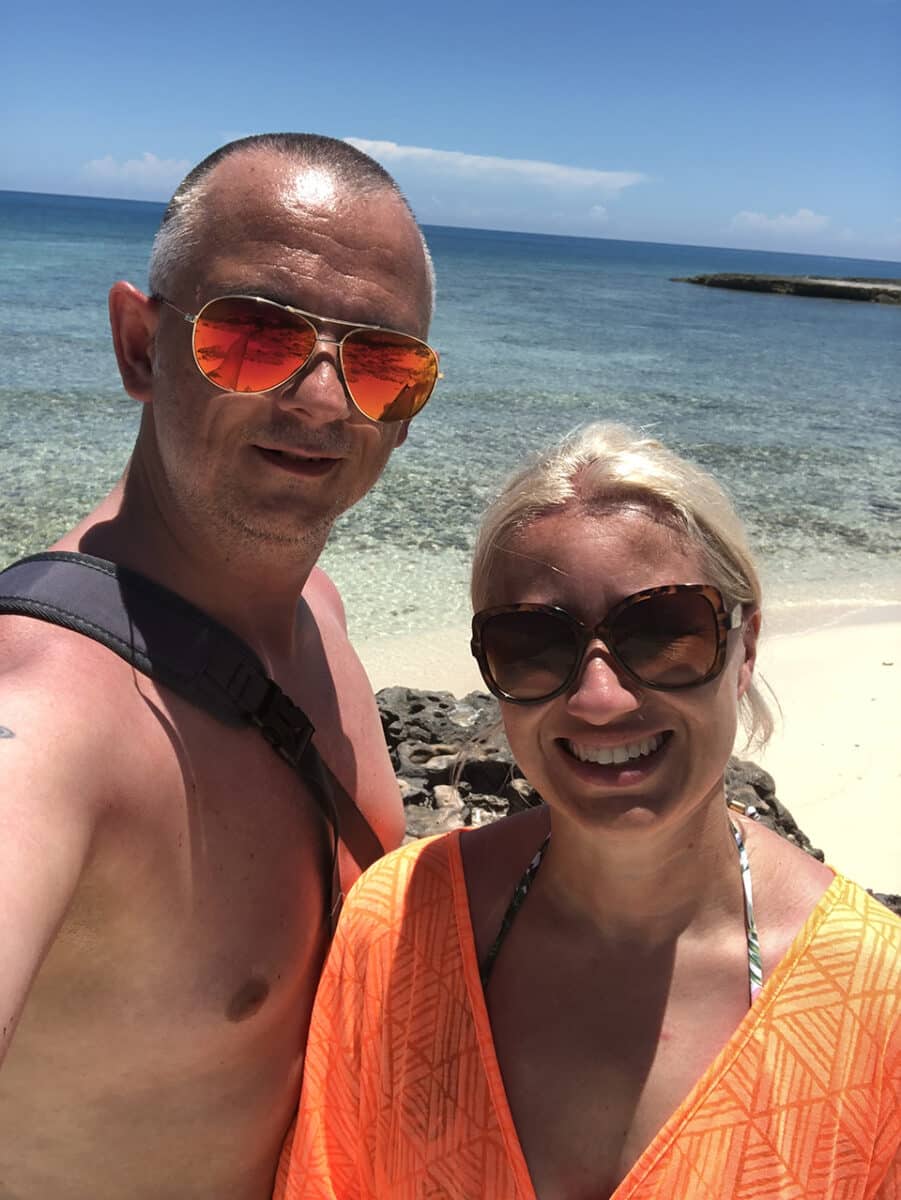 GO PARA-GLIDING
Paragliding is something I have always wanted to do. I booked this experience from a beach hut just up from our hotel. They offered other water sport activities.
I was a little nervous at first, but these guys were so professional and everything was very safe. They strapped me to my guide and then we were dragged across the beach. In a few seconds; we were up in the air.
Being pulled along by the thinnest of ropes, the speedboat was now microscopic. Seeing the crystal blue waters of the reef and the archipelago from above was a wonderful feeling. You could even see mainland Cuba in the distance.
At 400 meters, we were released, and we slowly floated back towards the beach. It was a remarkable experience and one I will definitely do again. Para-gliding cost 80CUC.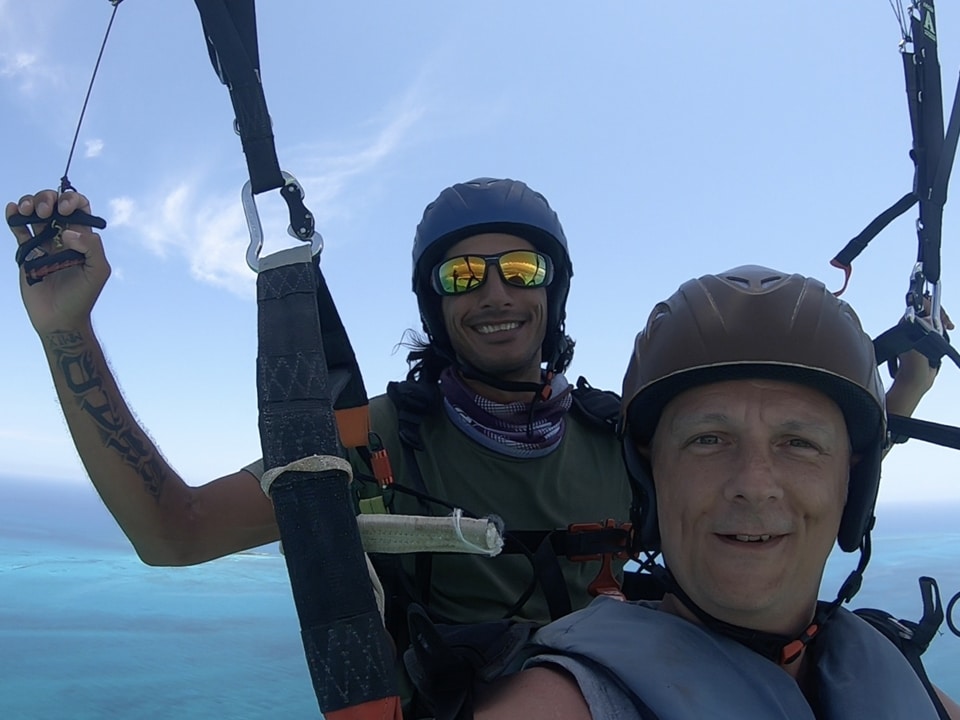 VISITING THE TOWNS OF SANTA CLARA & TRINIDAD
A second excursion booked through our Thomas Cook rep. A two-day stay over to the towns of Santa Clara and Trinidad. This was a very memorable and amazing trip. Two towns, raw authentic Cuba.
You can read all about this experience here: Visiting Santa Clara and Trinidad, Cuba.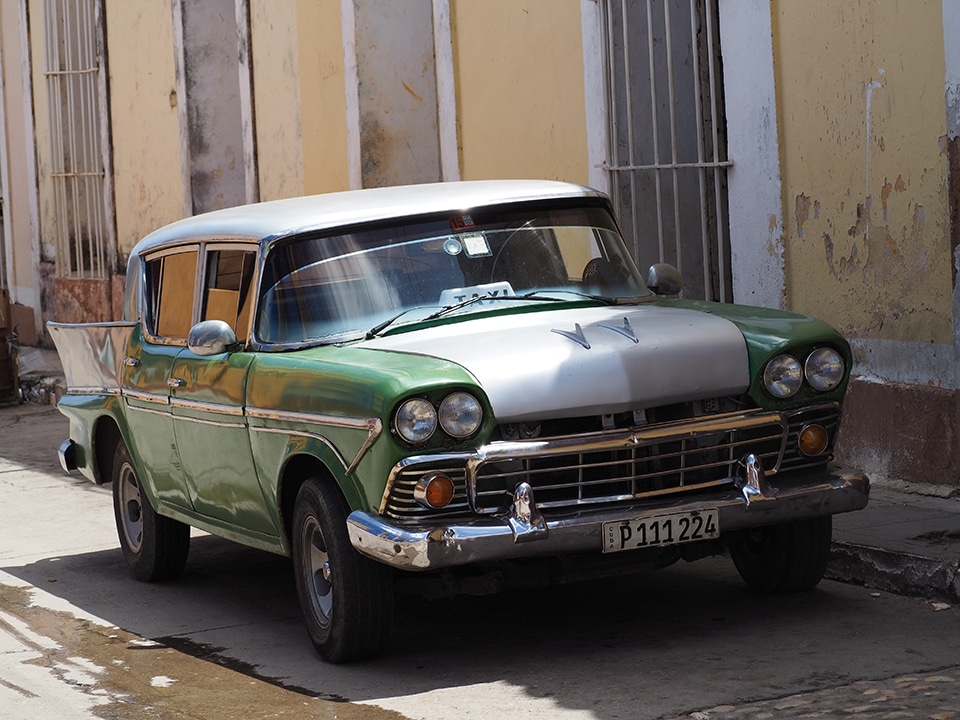 AN AMAZING HOLIDAY
We had a glorious holiday. We saw amazing things and had some fantastic adventures. There are still places we would love to visit in Cuba. I know we will return to the country. We have already discussed returning to Havana and spending more than just a day there. Our plans would also include visiting the towns of Matanzas, Jibacoa, Santiago de Cuba, and Holguin.
For more information, take a look at the Cuban travel and tourism portal: Cuba Travel.