During our holiday to Cuba, we took a two day "Tale of Two Cities" overnight excursion. We booked this through our tour operator, Thomas Cook. The cost of this trip was 160CUC per person, approx £120 each. This included coach travel for two days, meals, entrance into museums and a night's stay in another hotel. Here is the story of our time visiting Santa Clara and Trinidad, Cuba.
Santa Clara was the last battle site of the Cuban Revolution and Trinidad is one of the most famous colonial cities full of cobbled streets and beautiful buildings.
Read about our holiday: Spending two weeks in Cayo Guillermo, Cuba.
At the time of our holiday (May / June 2019) 1CUC was worth approximately 0.78GBP.
OUR JOURNEY BEGINS
Our day began at 5am. Out of bed packed and showered, we were ready to be picked up at 7am. We ventured down to the hotel reception and grabbed some coffee from the bar. Our tour guide for the two days was Anisbel. She was very knowledgeable and fun and made our trip even better.
The first part of our journey would take us over the ocean causeway and onto mainland Cuba. We drove through the town of Morón. With a population of around 60,000, this is where most of the workers who serve the tourist industry in the Cayo's lives.
Three hours in and we arrived at the small resort of Villa San José del Lago in the Northern Sancti Spíritus Province for a quick drink and toilet break. We welcomed a leg stretch at this point.
After this brief stop, we resumed our journey. The countryside was absolutely breathtaking. We were never short of things to see. Day to day Cuban life passing us by through the window of our coach. Travelling through small villages and towns, through farms full of mango, banana, sugar cane, and various other fruit trees and crops.
THE TOWN OF SAN JUAN DE LOS REMEDIOS
Another hour into our journey and we would arrive at the first of our official stops, San Juan de los Remedios. The town comprised a large square with various shops and bars surrounding it. The major attraction would be the beautiful Iglesia Mayor of San Juan Bautista.
Remedios is the only town in Cuba to feature two churches on its main plaza. The second church being the Iglesia del Buen Viaje, which is sadly no longer in use and is very run down. We had a free guided tour of the main church here and also had an hour's free time to do some exploring.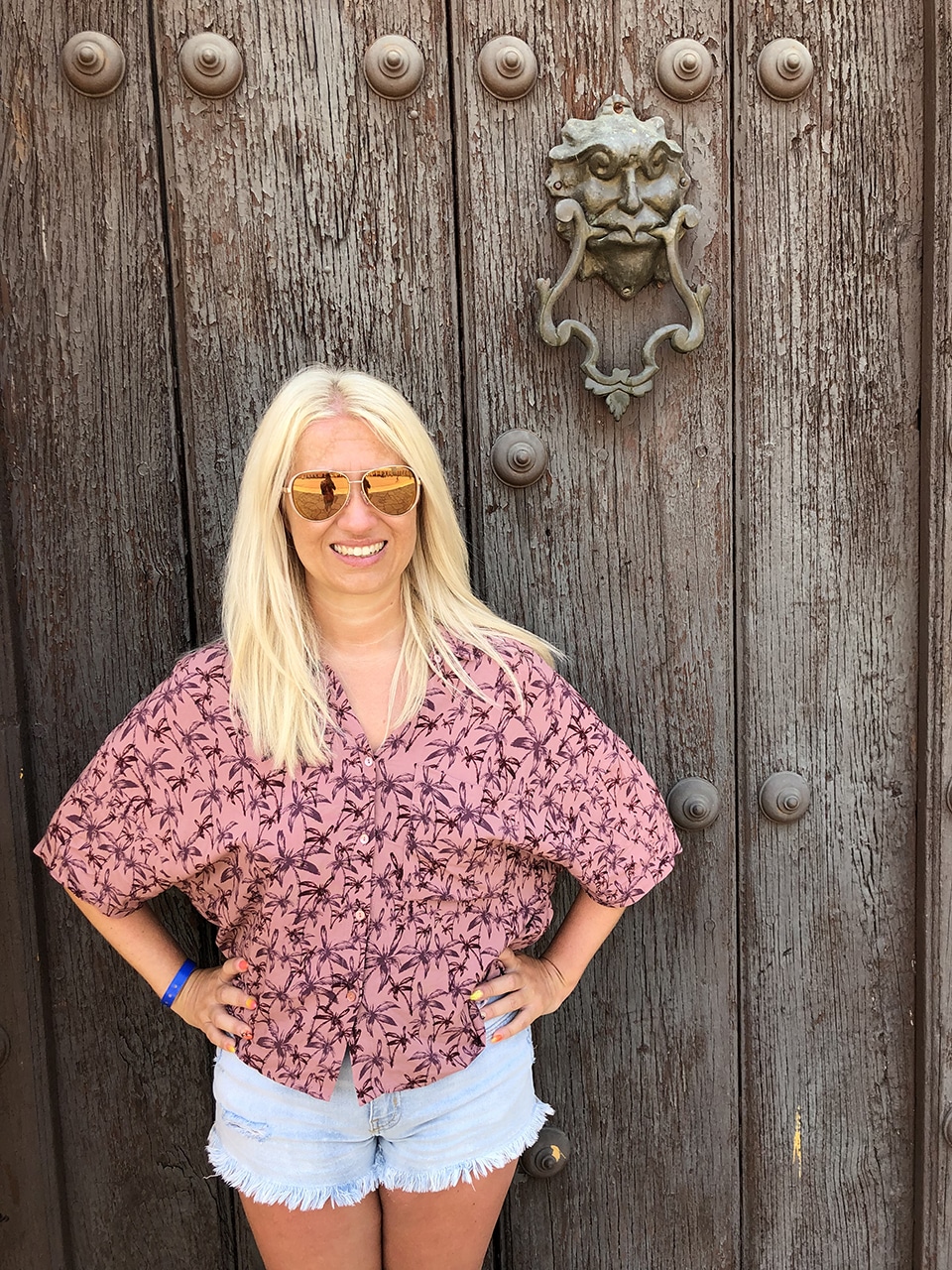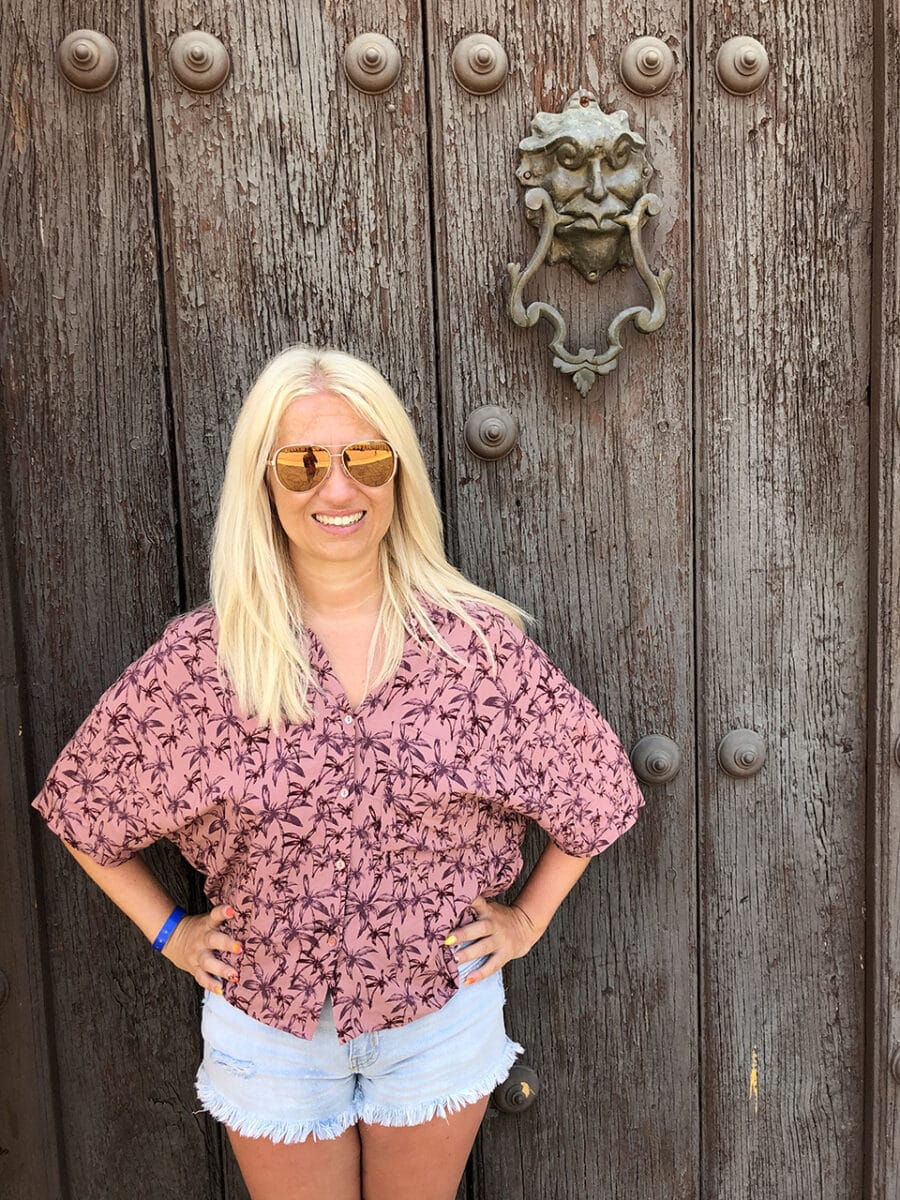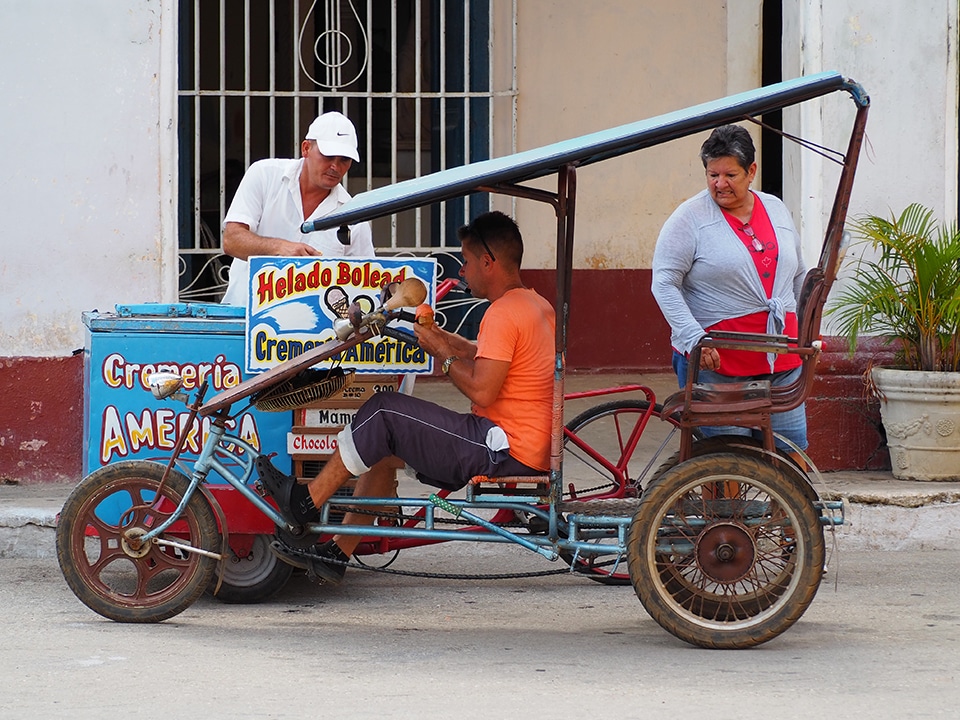 Before heading into central Santa Clara, we stopped off at our hotel, Los Caneyes, where we would spend the night. We ate lunch and handed over our passports for check-in. First impressions were great, the grounds looked clean and our food was superb. It was buffet style and included a free drink. By this point, we hadn't even seen our room yet.
After our lunch, we jumped back on the coach and drove to our last stops of the day.
CHE GUEVARA MEMORIAL & MAUSOLEUM
Since visiting the Plaza de la Revolución in Havana back in 2007, one place I have been longing to see was the mausoleum of Che Guevara.
They lay him to rest here back in 1997 with full military honours, along with six of his comrades. They found his remains in Bolivia and returned to them Cuba. The monument comprises two parts. Above the ground there is a colossal statue and marble sculptured wall which are both full of symbolism and famous quotes.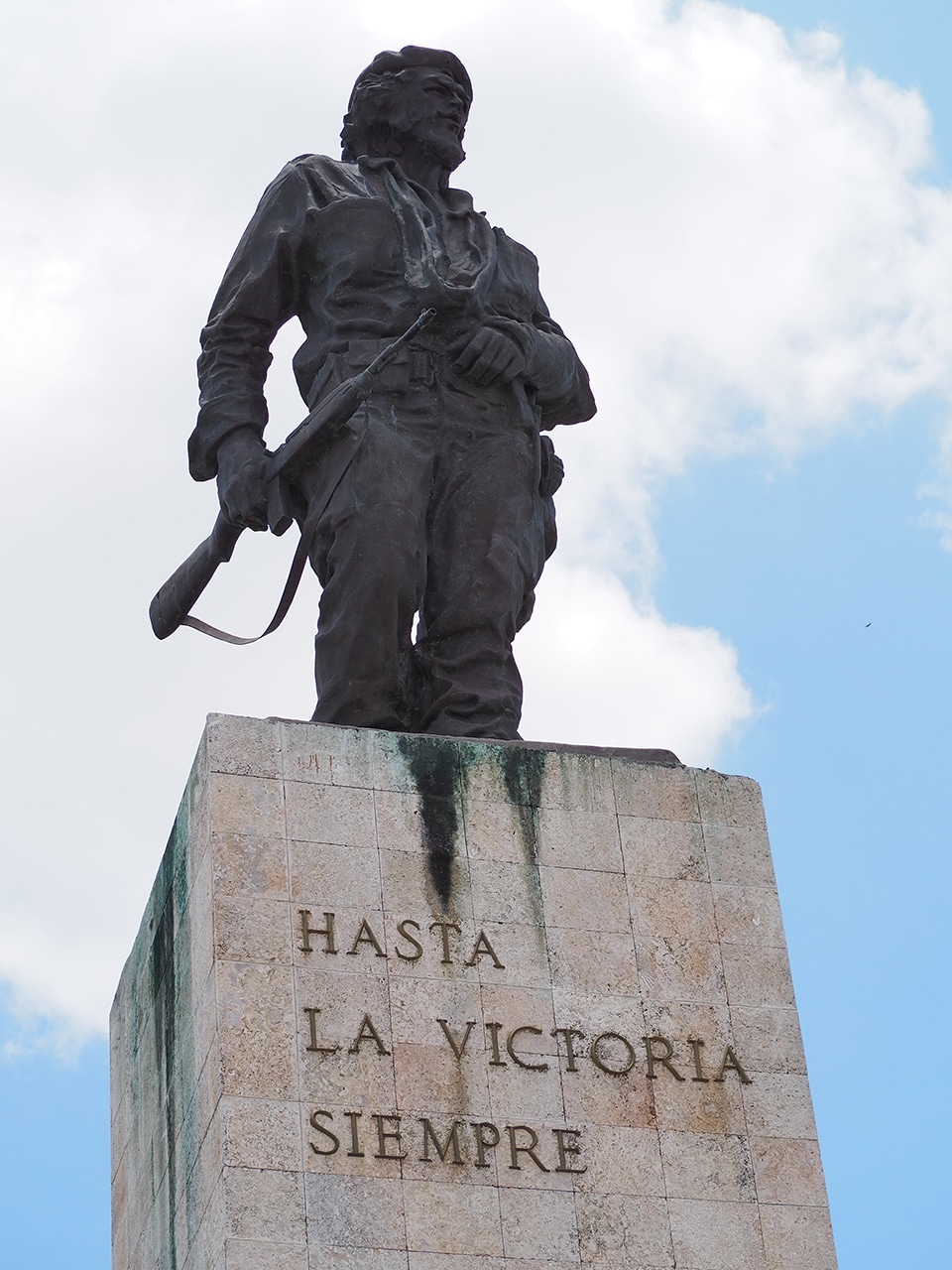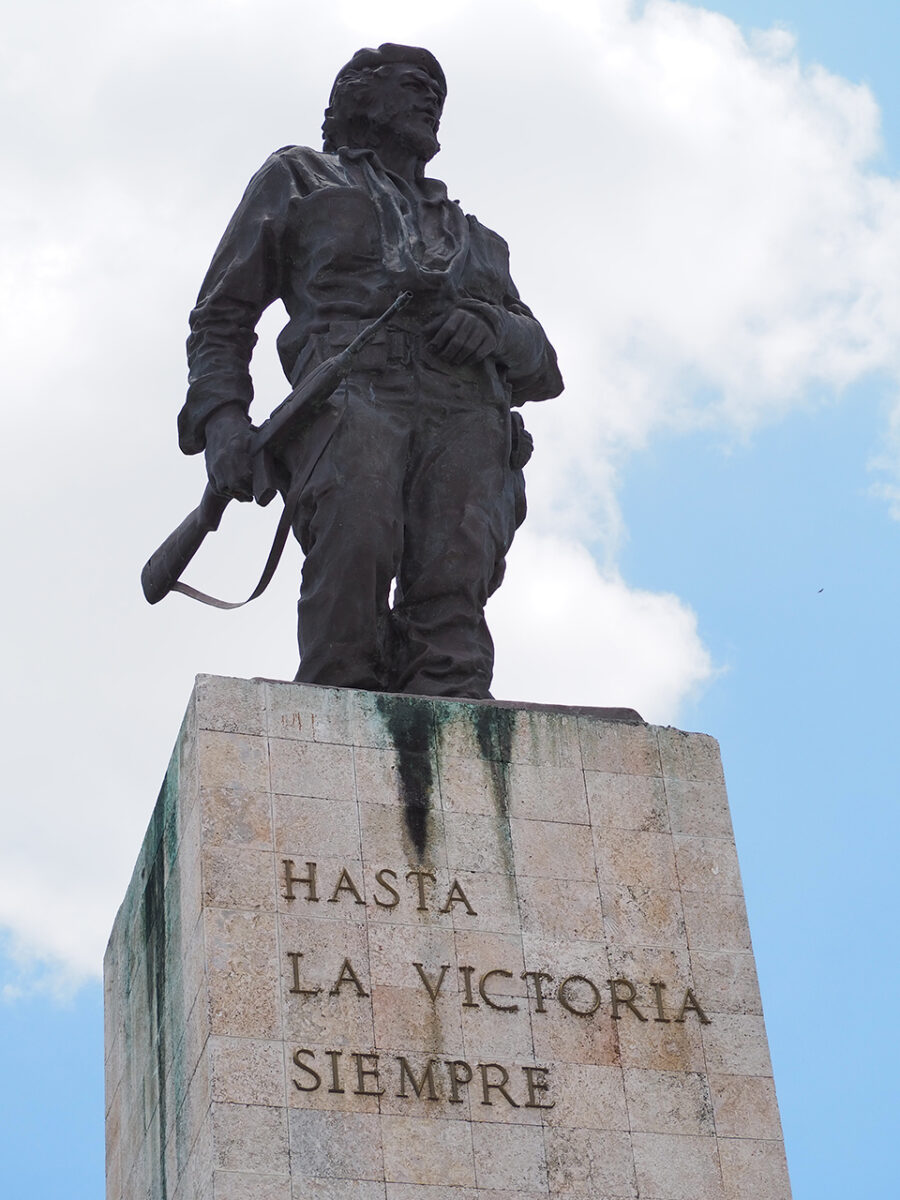 Below the ground is the mausoleum itself and a small museum. Our guide informed us we could not take any photos or videos. Mobile phones were to be left in our pockets, muted or turned off, and any hats or sunglasses also had to be removed.
Another rule was that we could not speak once inside. We were to pay our respects in absolute silence. Our guide Anisbel also told us of several other rules, but they were not in place the day of our visit.
PAYING OUR RESPECTS
The room was dark, with the plaques and portraits of Guevara himself and around 30 other guerrillas who died because of the fighting in Bolivia. All the memorials were individually lit apart from Guevara's. They left him dark, but at the top of his memorial was a single bright star projected on to it. At the back of the room was an eternal flame, lit by Fidel Castro himself.
THE TREN BLINDADO
From here we journeyed to the Monumento a la Toma del Tren Blindado, The Monument of the Armoured Train. Another important piece of history in the battle of Santa Clara and the Cuban Revolution.
This memorial park is on the Avenica Liberación next to a level crossing and is also home to the obelisk of Che Guevara.
The train was full of weapons and ammunition, all of which were accompanied by 370 soldiers. However, Guevara and his men used a bulldozer to remove a section of train track and, after some fighting, they succeeded in their mission to capture it and put a stop to the soldiers' advances.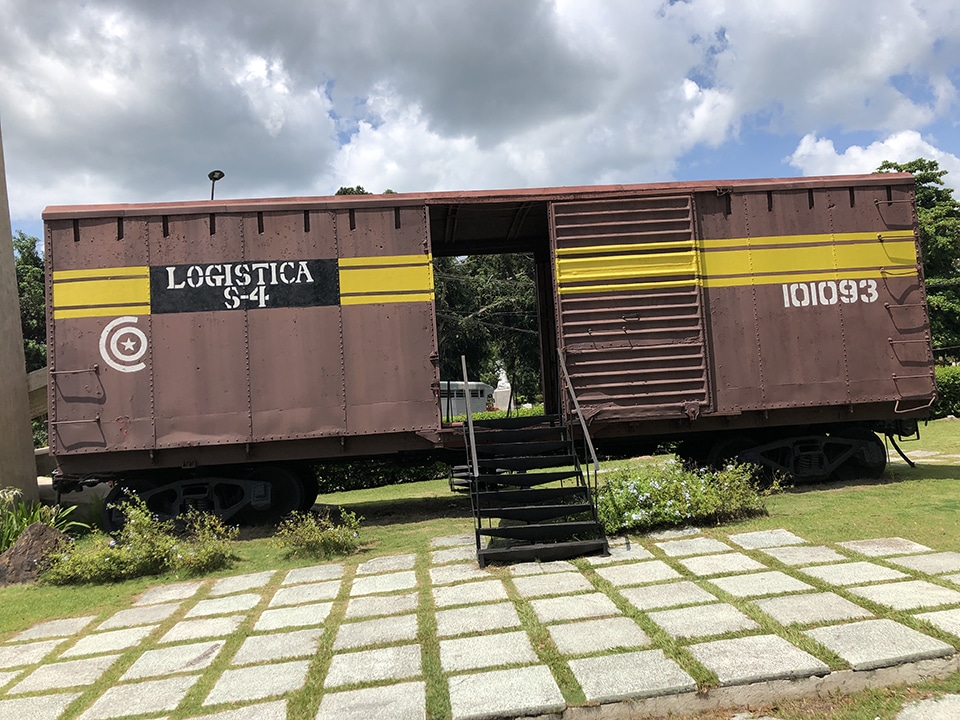 THE CITY OF SANTA CLARA
Last but not least, we finally arrived in the centre of Santa Clara. The capital city of the province of Villa Clara. It is very typical of a Cuban town. Built around one central plaza, Parque Vidal. Colourful buildings, mentions of Guevara and Castro are everywhere, churches, bars, lively characters and the 1950s vehicles Cuba is famous for.
There are, of course, people here who are looking to make a few CUC or CUP from tourists. They are the older generation, though. I can't be too mad at them. I've been in places where begging is much worse than this. They normally walk up to you and sing you a song or spin you a wild tale. The Cuban people are incredible, though. I love to engage with them whenever I can.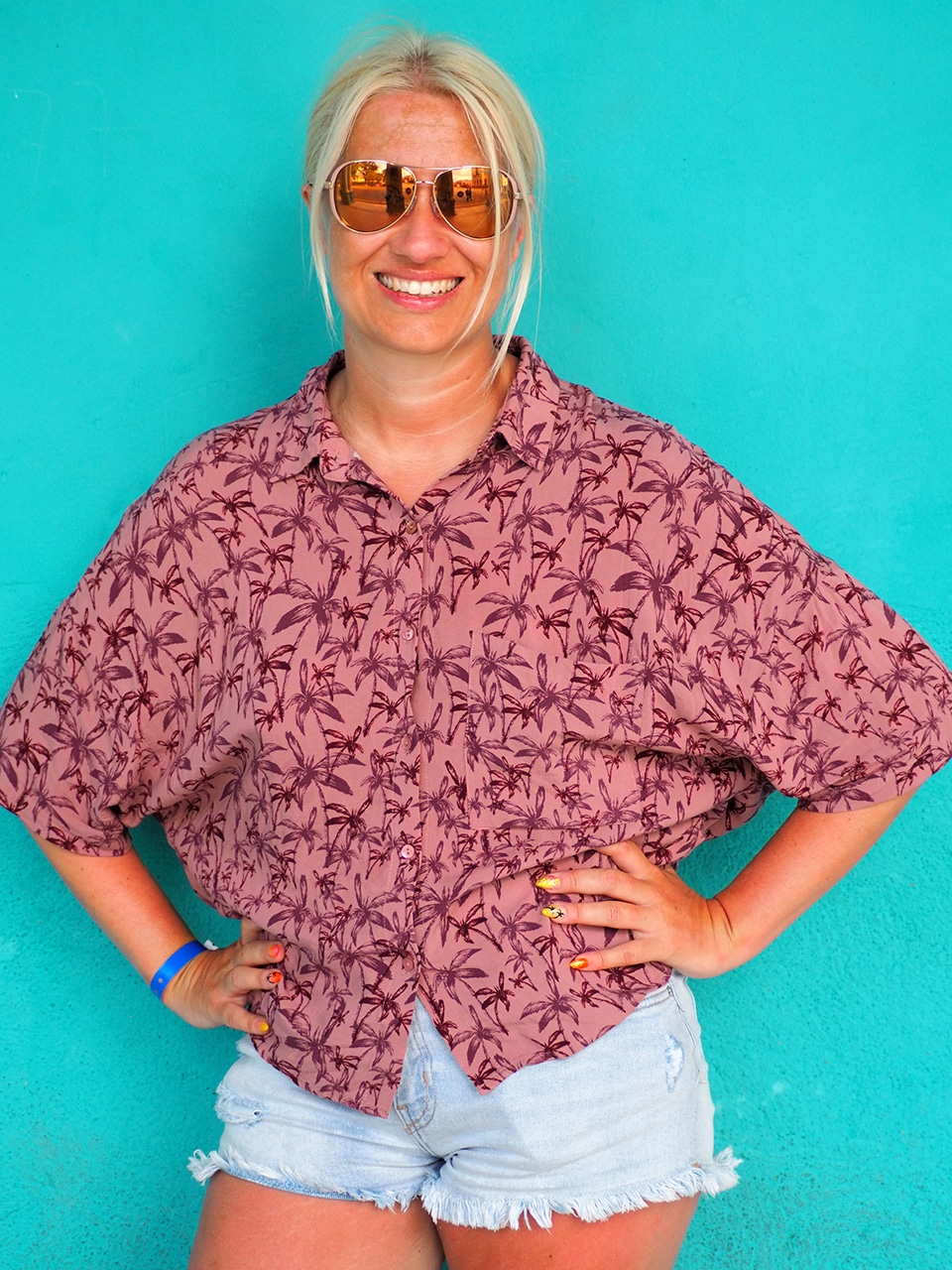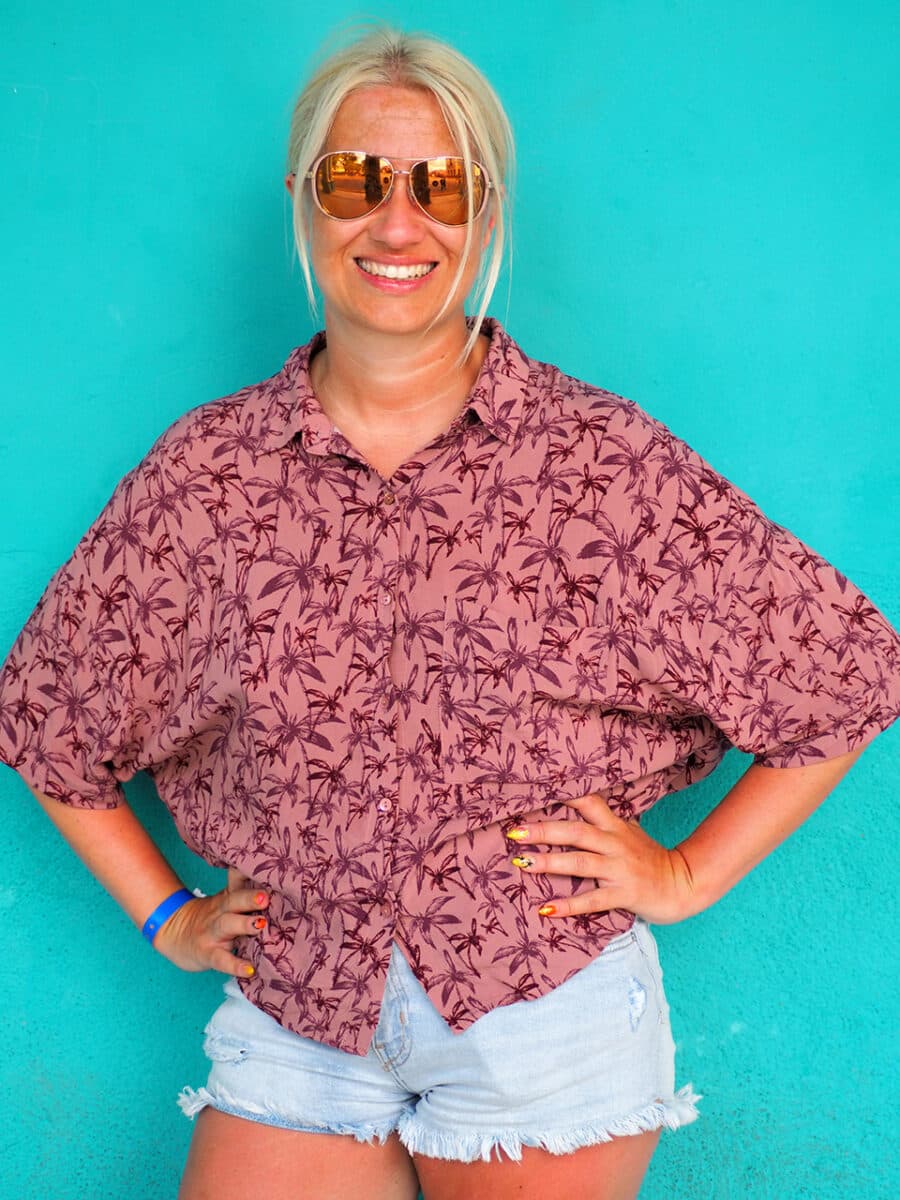 A TALL TALE OR THE TRUTH?
One man we came across told us it was his birthday. His wife had recently passed away, and he was just out enjoying the day. He told us a little about his life and asked us where we came from. He spoke about how the only thing he wanted was a bit of cake to celebrate.
Maybe some of this was true. Maybe he made it all up. I guess we will never know, but to be honest, I really don't care. What we do know, though, is how happy he was when we handed over a 3CUC note. We wished him 'Happy Birthday', and he shook my hand. It was a great story either way; I had to admire that. I wonder if he bought cake or rum with it?
We encountered another man just before we left. He was old, possibly in his 80s, and he looked like he had sight problems. Selling small cones of nuts, he called out to us. He was sitting by himself. I went over and said hello. I asked if he was well and asked him how much his nuts were. He answered "1CUC". I handed over 5CUC and he offered me five cones. "No, no" I said. I told him to keep the cones and sell them. He was thrilled. I hope he made some extra money that day.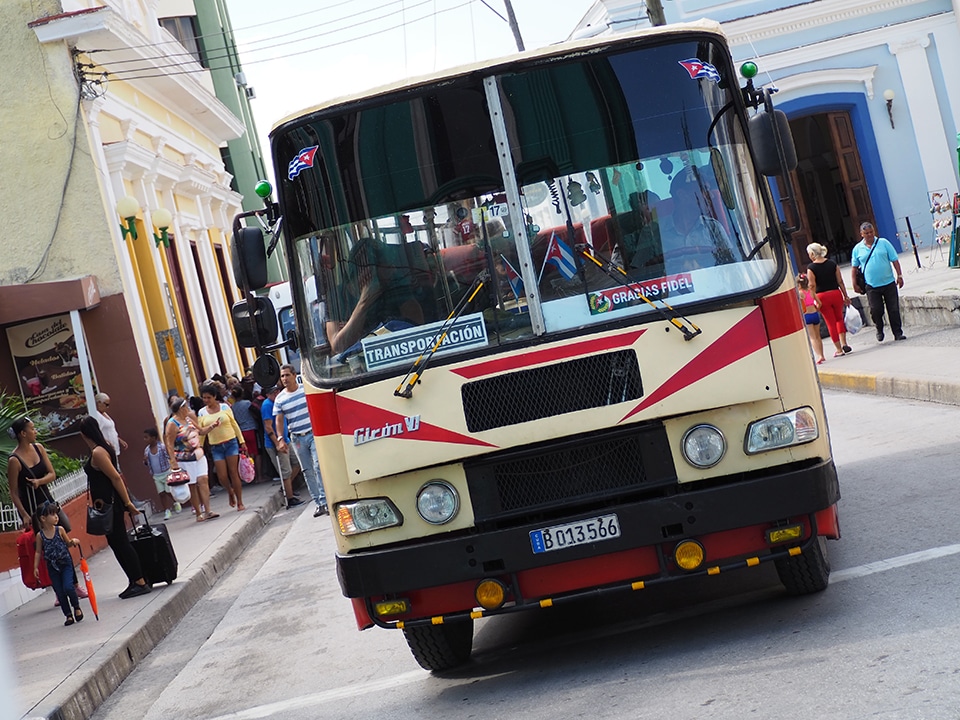 EXPLORING SANTA CLARA
We had a great time exploring the streets of the town. The locals were more than happy for me to take their photo and either smiled back or just got on with what they were doing. This is a perfect place for street photography.
Go enjoy a drink in one of the many bars surrounding the Plaza. Relax on a bench in the square and just soak it all up. The atmosphere and the vibe are so relaxed.
One of the most famous buildings here is the Hotel Santa Clara Libre. The tallest in the city. It played a pivotal role in the battle of Santa Clara and housed many of Guevara's men and to this day, it still bears the scars of the battle that once raged here.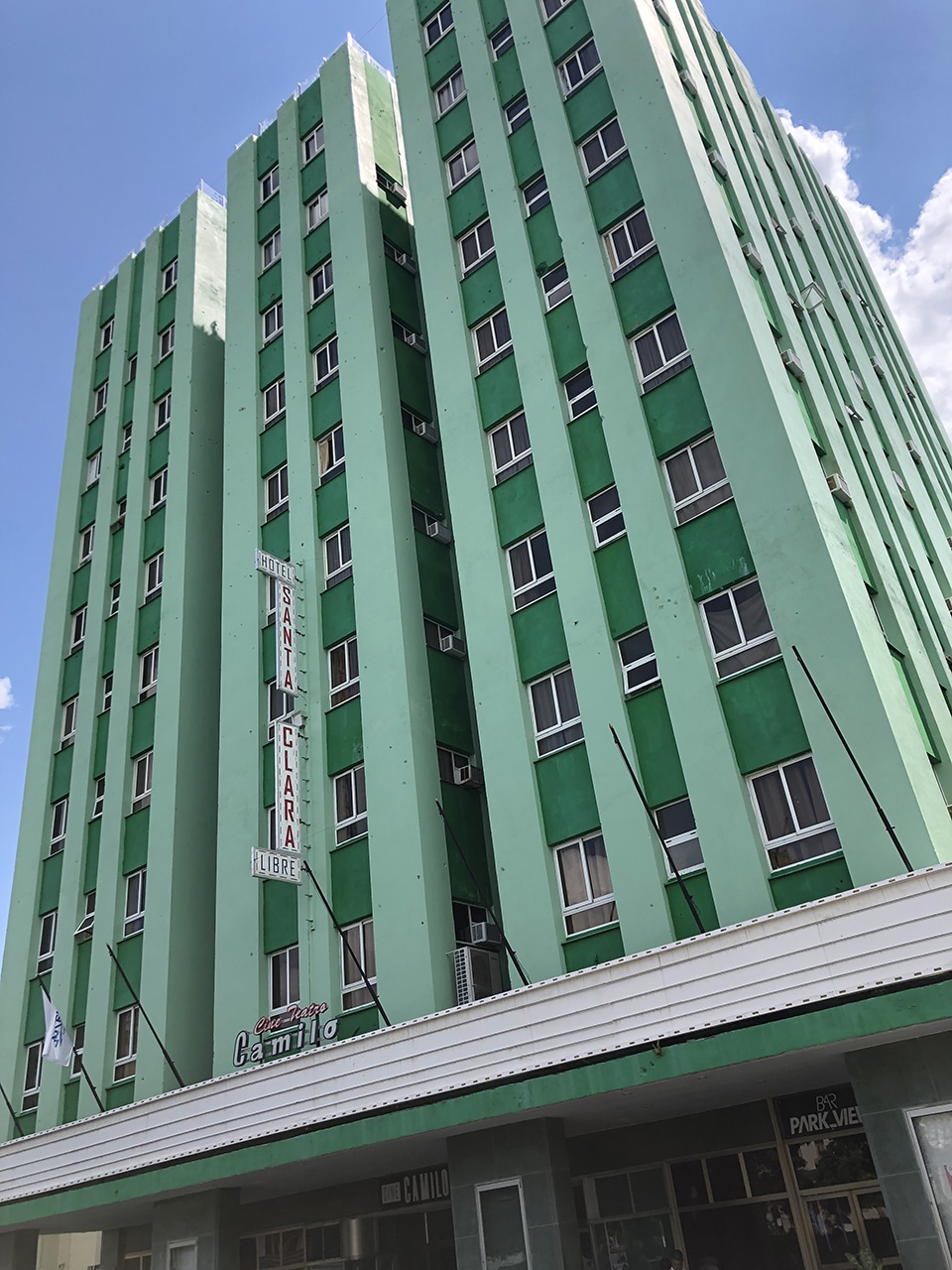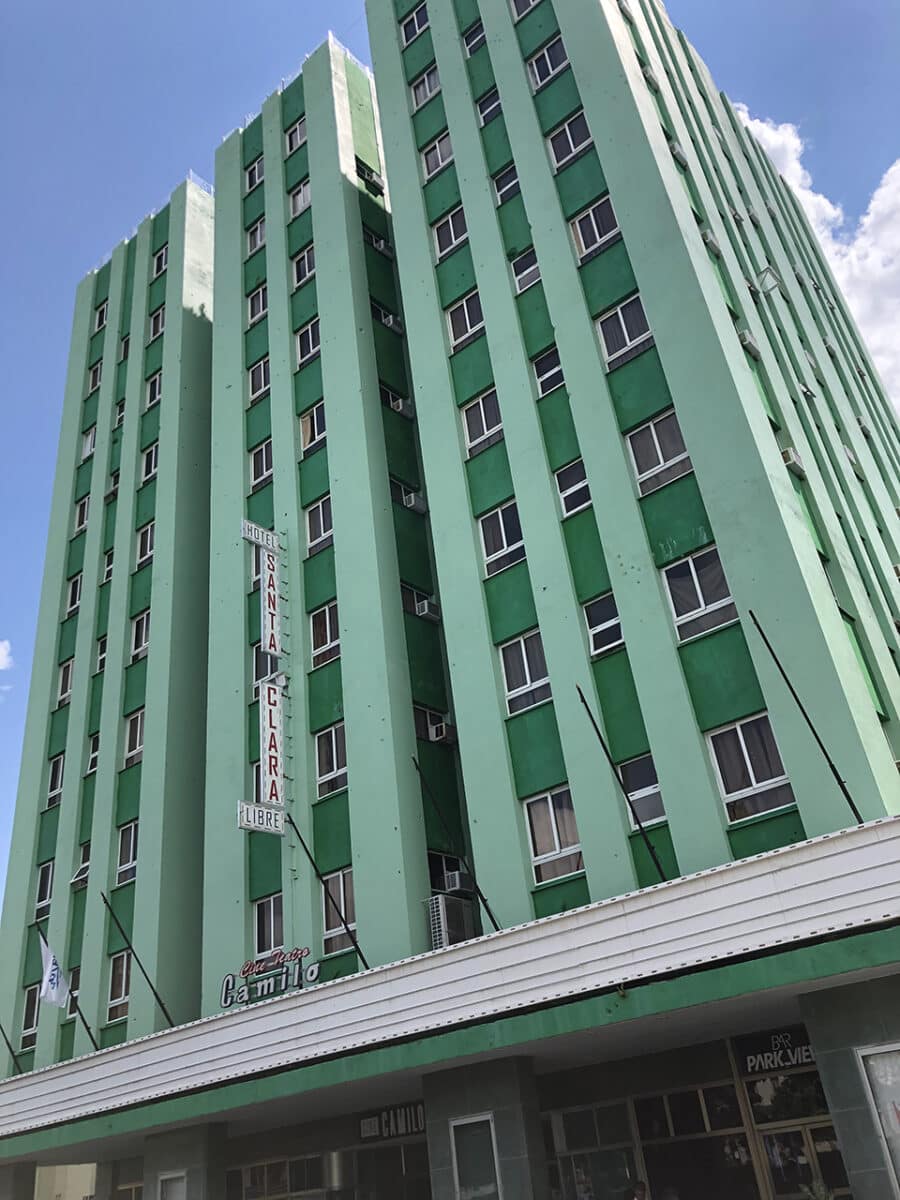 OUR FIRST DAY COMES TO AN END
Heading back to our hotel, we finally got to see our room. It was fantastic and not at all what we expected. Typically Cuban in style and design. Set out with a mixture of small single and large shared shack type structures nestled between palm trees and gardens. We had a shack of our own.
The room was spotless. We had all the usual things like a safe and TV, free toiletries, air conditioning and boiling running water. The bathroom was a bit like a walk-in shower room. It was perfect.
Vicky and I enjoyed a drink and food by the pool. We had a small thunderstorm during the evening which was incredible to watch. It also cooled the air too, which was nice. We retired to our shack for the night exhausted, ready to explore Trinidad the next day.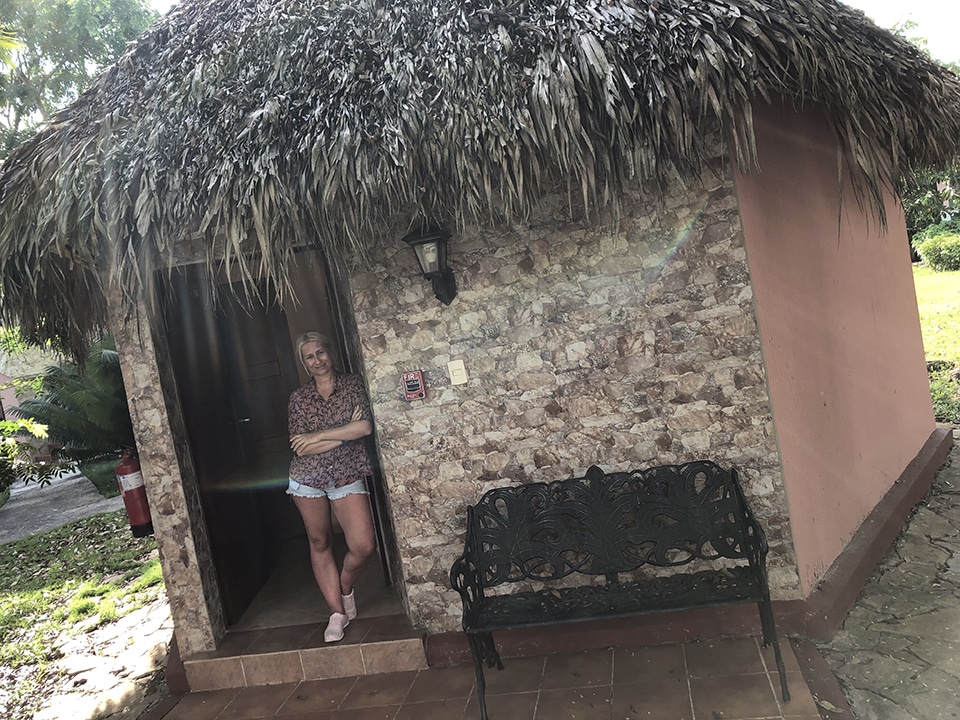 NEXT, WE VISIT THE TOWN OF TRINIDAD
Trinidad was only about 2 hours away from Santa Clara. Once again, we drove through beautiful countryside and small villages. The town is on the South of the island close to the Caribbean Sea. It has been a UNESCO World Heritage Site since 1988. They established Trinidad in 1514.
Nowadays, the town's primary income is from tobacco and tourism. However, it is one of the best preserved colonial towns in the Caribbean from when the sugar trade was a booming industry.
Our first stop today would be Casa del Alfarero. A studio and shop belonging to one of Cuba's most famous potters. Located just on the outskirts of town. Owned by the Santander family, Don Secundino Santander, award-winning potter and man in charge was on hand to give us a demonstration.
This guy makes some incredible bits of clayware both decorative and useful. I could have spent a fortune in this shop, but getting it all back in a suitcase would have been extremely difficult. Instead, we bought a couple of Canchánchara cups. We will talk about Canchánchara a little further into this post.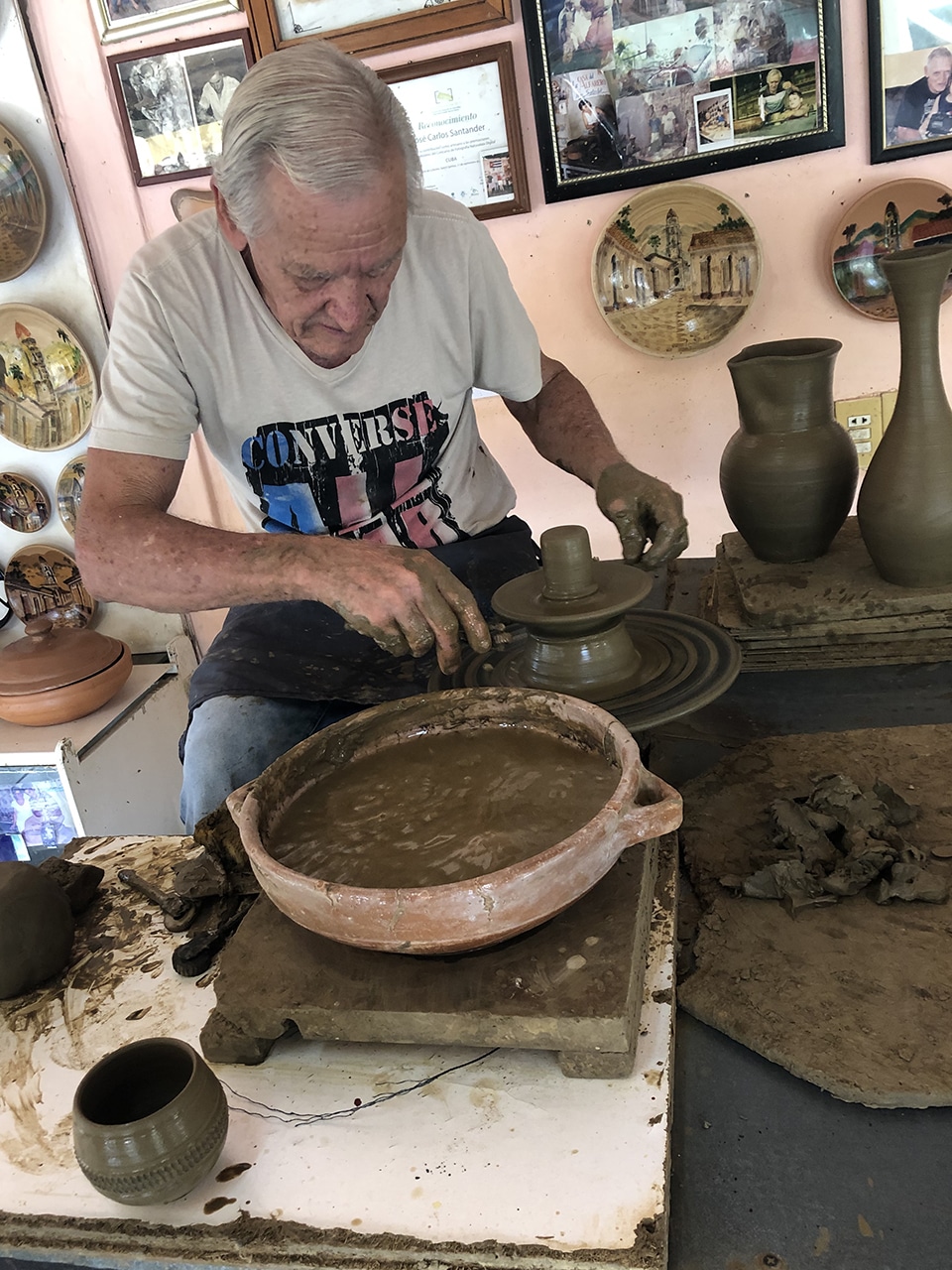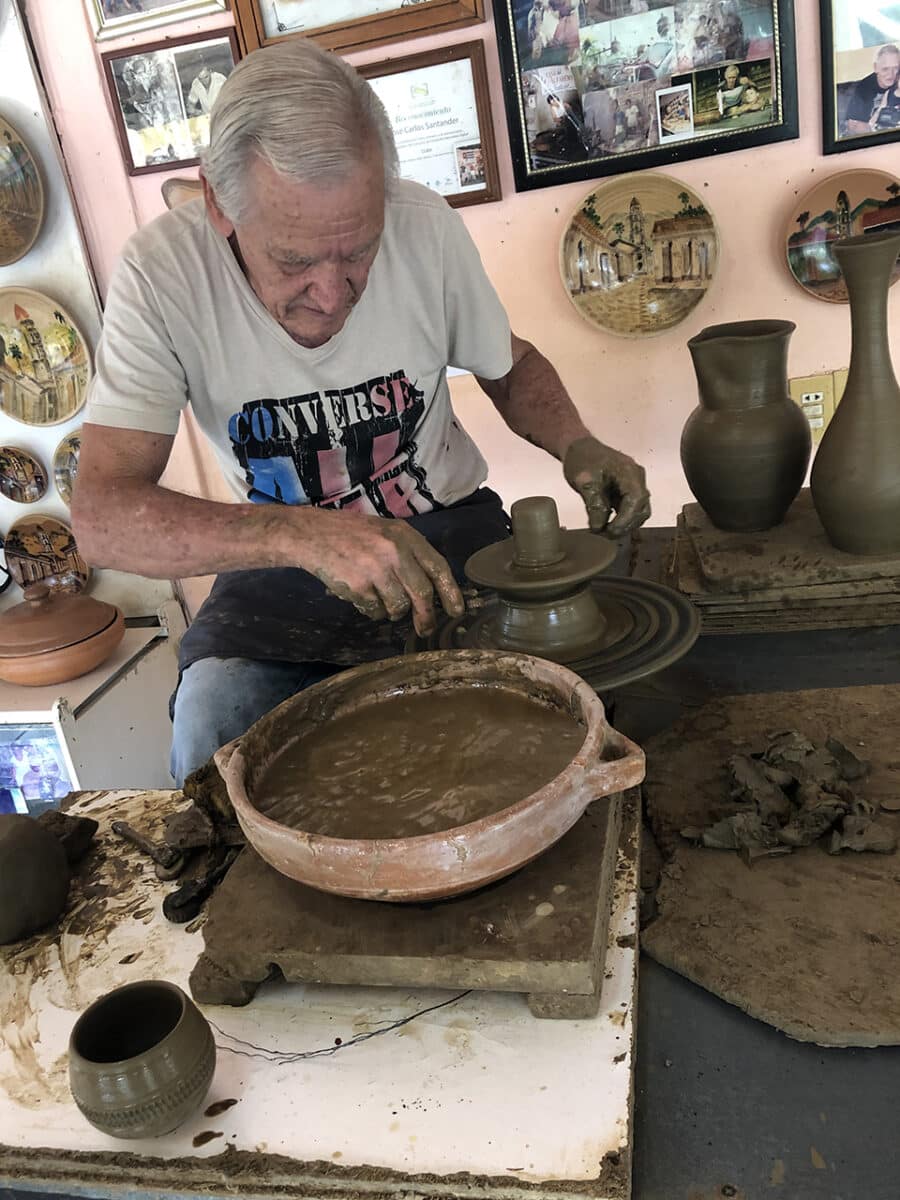 COLONIAL ARCHITECTURE MUSEUM
Next, they took us to the Museo de Arquitectura Colonial, Colonial Architecture Museum, for a free tour. Our group learned about the history of the building process of the town, from its early settlers to the present day. The building itself was beautiful and held some great artefacts. Worth a look yourself if you visit. There is also an archaeology museum here too, but we missed that and didn't realise it was there until after we returned to the UK.
CIGAR ROLLING DEMONSTRATION
Now it was time for cigar rolling. Another demonstration, this time from a lady who used to work in one of the many tobacco factories here in Trinidad. We were told all about the tobacco process and the leaves they used to give each cigar its unique taste and flavour.
Apparently Che Guevara's favourite cigar was the Montecristo No. 4. Fidel Castro's favourites were made by Cohiba, especially the Laguito No. 2 and Winston Churchill favoured the Romeo y Julieta brand. Interesting.
I would have loved to have had a go of it. A few years ago I would have bought some too, but I since stopped smoking.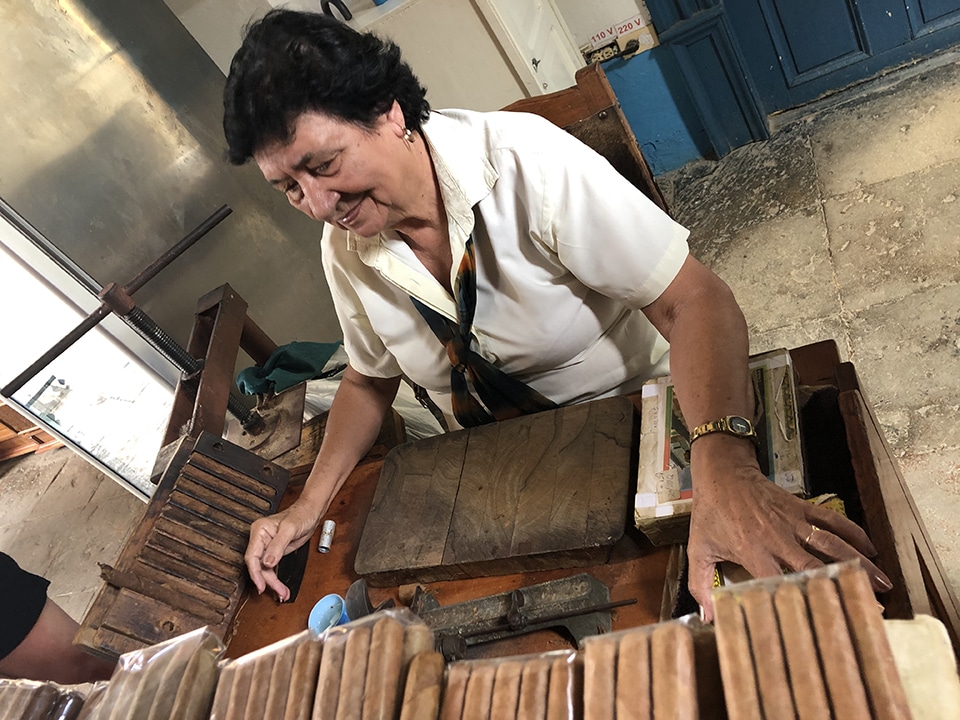 CHURCH OF THE HOLY TRINITY
The Church of the Holy Trinity, Iglesia Parroquial de la Santísima Trinidad, stands proudly over Plaza Mayor, the main square. They built it during the late 19th century and it is home to a statue of Christ that was supposed to be installed in a church in Veracruz, Mexico.
The ship, whose cargo included the statue, turned back several times from its journey due to foul weather. It finally made it to Mexico by offloading much of its belongings, including the statue. The locals took this as a sign and it has lived in the church ever-since. It also houses a huge wooden Gothic revival altar.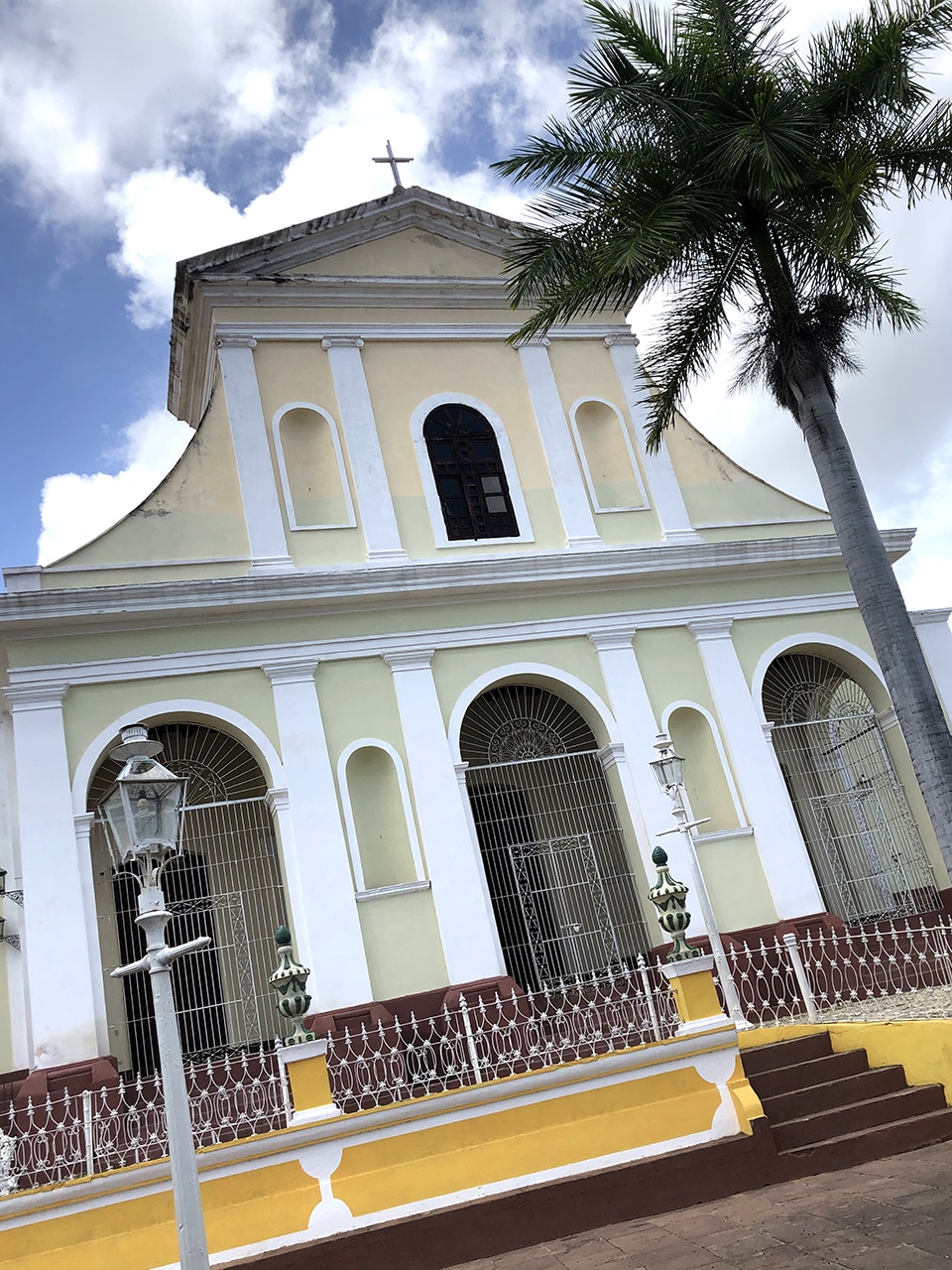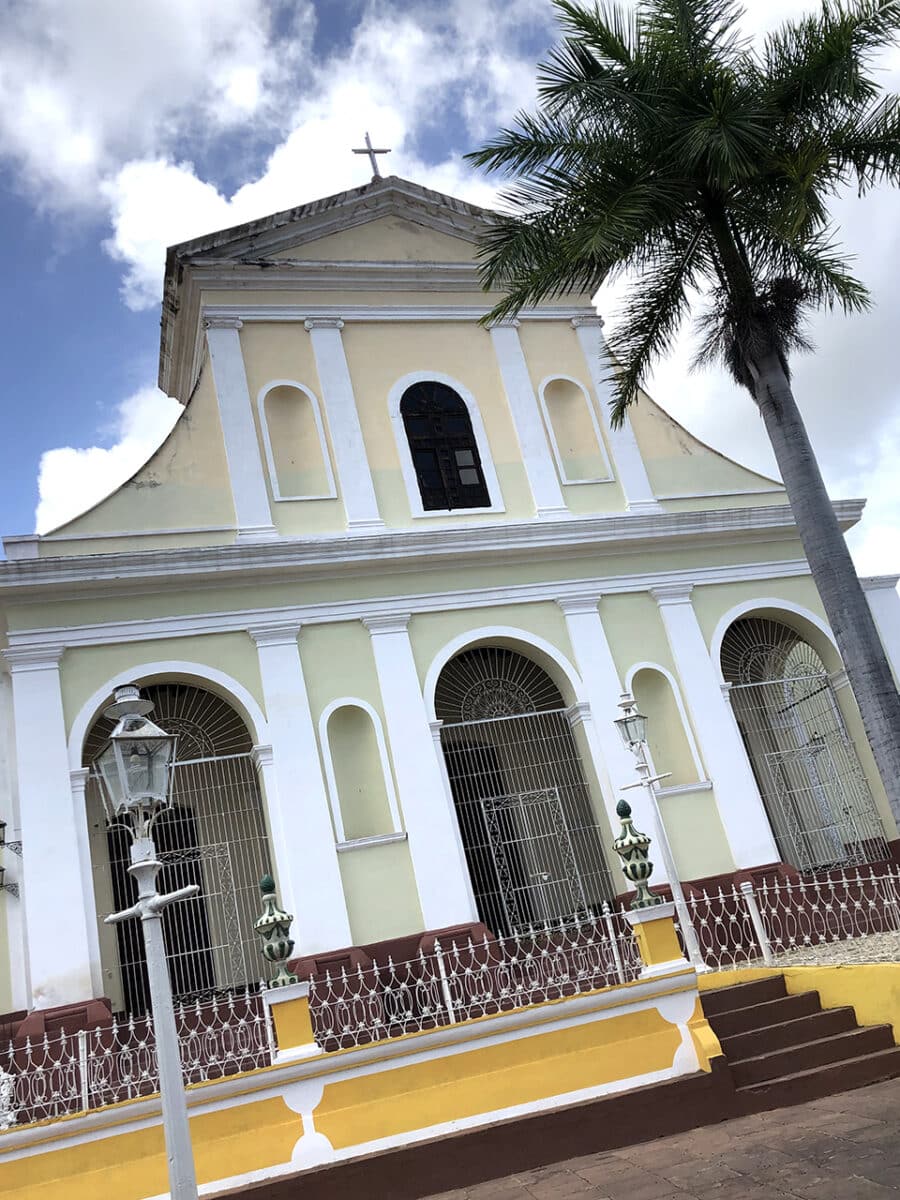 DRINK A CANCHÁNCHARA
The Canchánchara is a drink born in the town of Trinidad. Invented by Guerrilla fighters during the Cuban War of Independence. They say it's the country's oldest cocktail.
A simple mix of rum or Aguardiente, a type of strong alcohol made with sugarcane, lime juice, honey, ice, and sparkling water. This was one delicious and refreshing drink. We visited a bar named after the drink and experienced one for ourselves. There was salsa music playing in the background and people dancing. It was fantastic. They traditionally serve the drink in small clay cups, like the ones we bought from Casa del Alfarero mentioned above.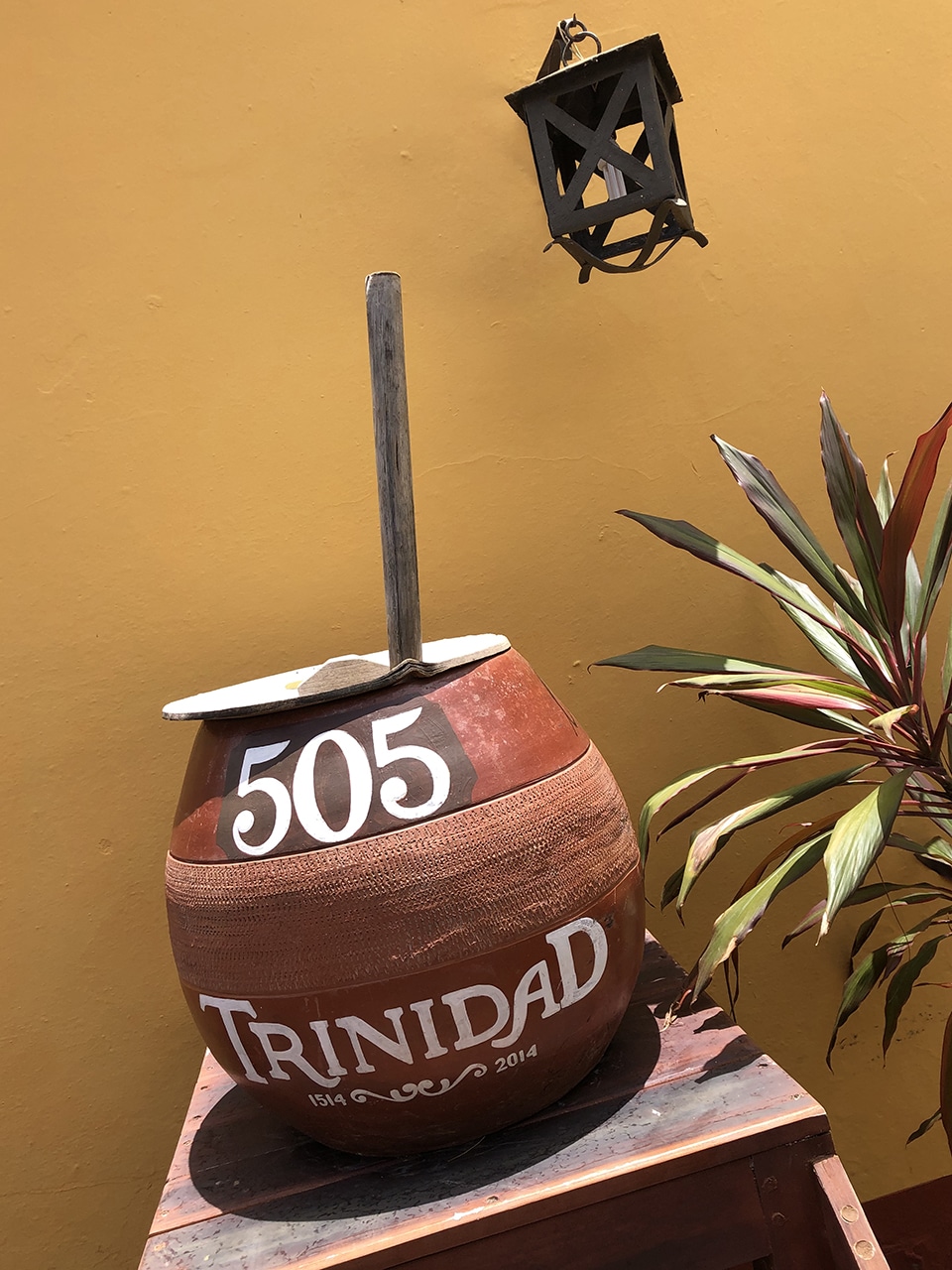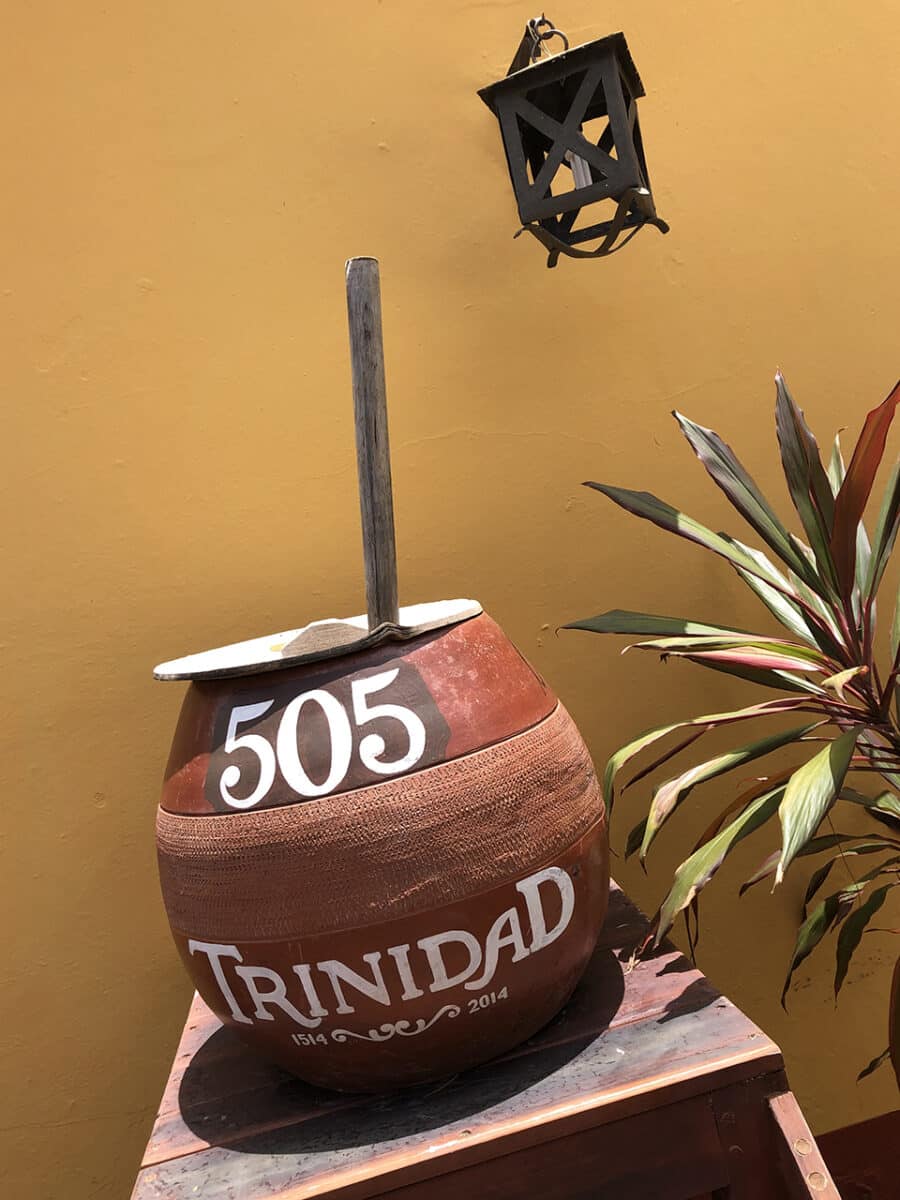 RELAX WITH A MOJITO
Before we left Trinidad, we made sure we found somewhere to drink a Mojito. We came across a great little bar a short walk from Plaza Mayor called Café El Mago.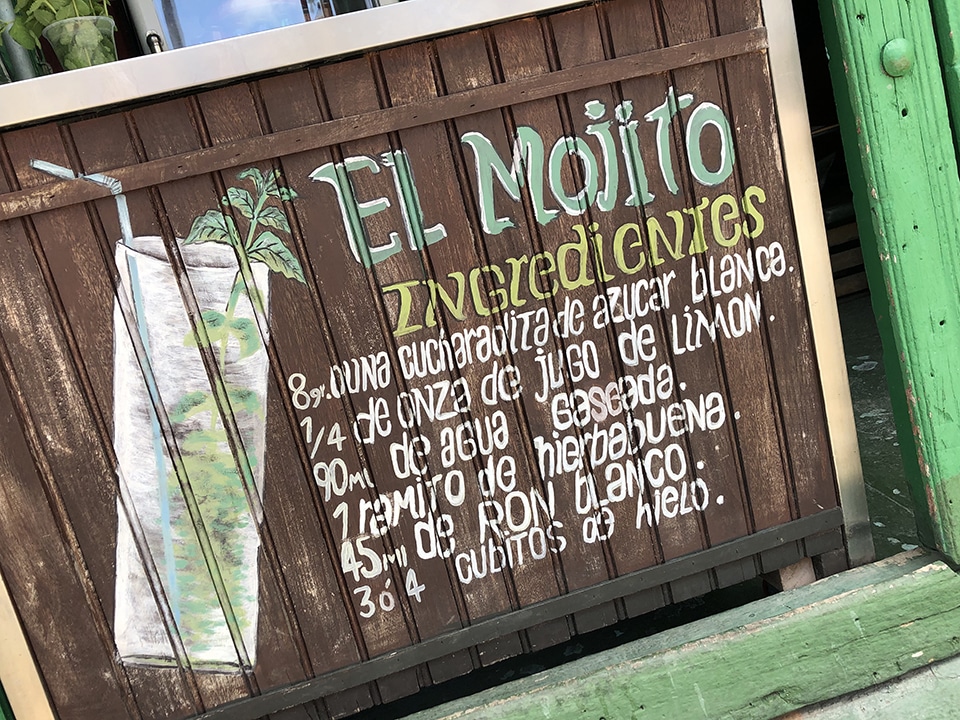 MUSEUM OF THE BANDITS
We had a few hours' free time to explore the streets, shops, and bars of this beautiful town ourselves. One place I had researched before our visit was the Iglesia y Convento de San Francisco, which is home to the Museum of the Struggle Against Bandits. The building is a short walk from the Plaza Mayor. You can climb the tower here for a small cost of 1CUC and the views out over the town are absolutely stunning.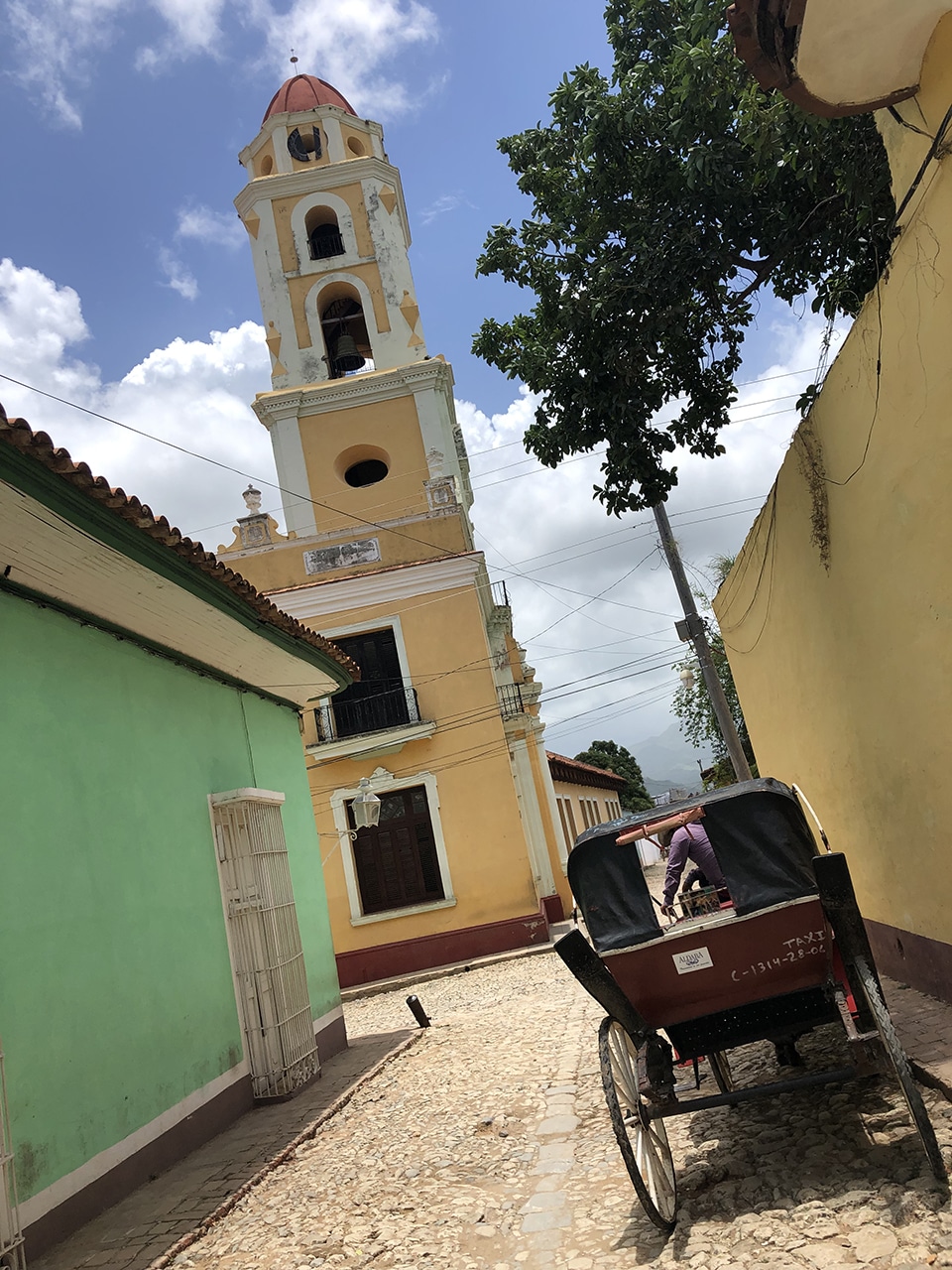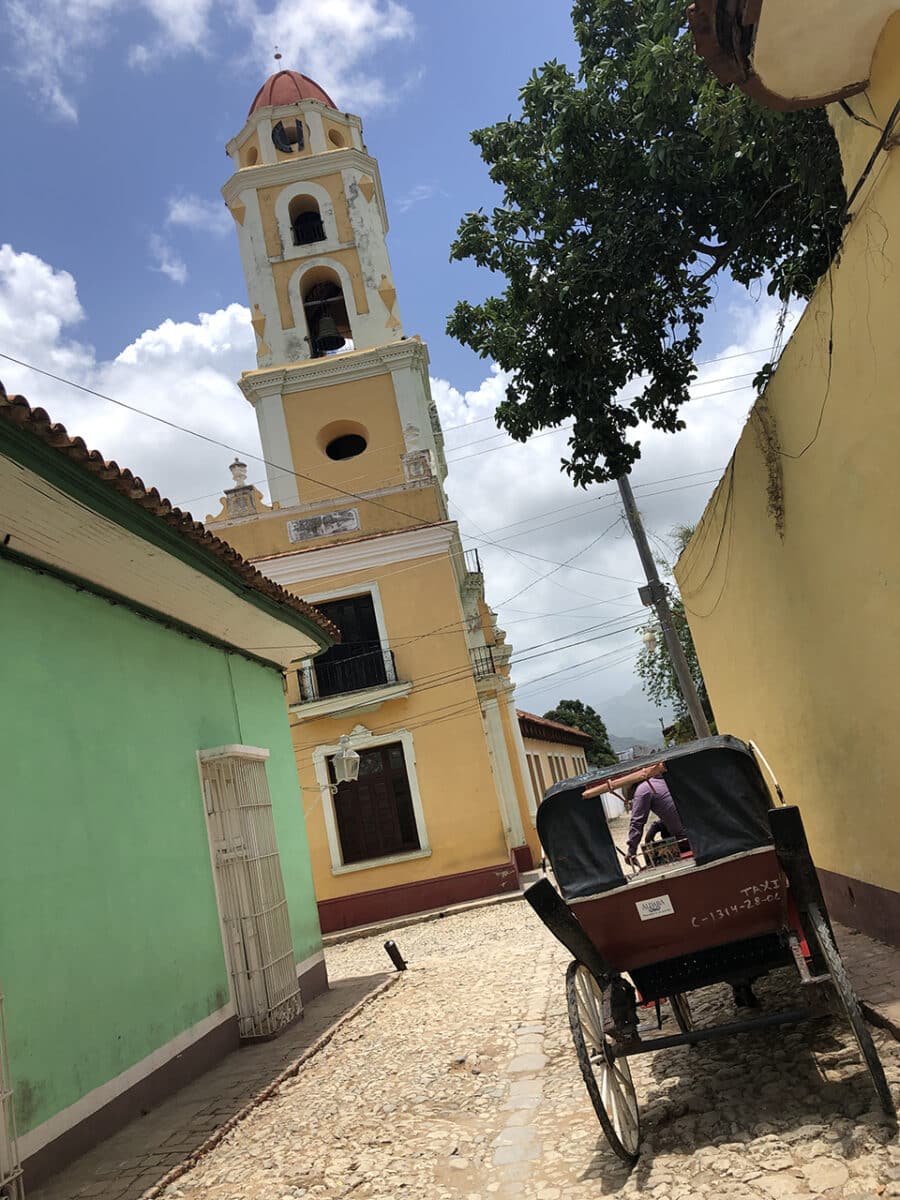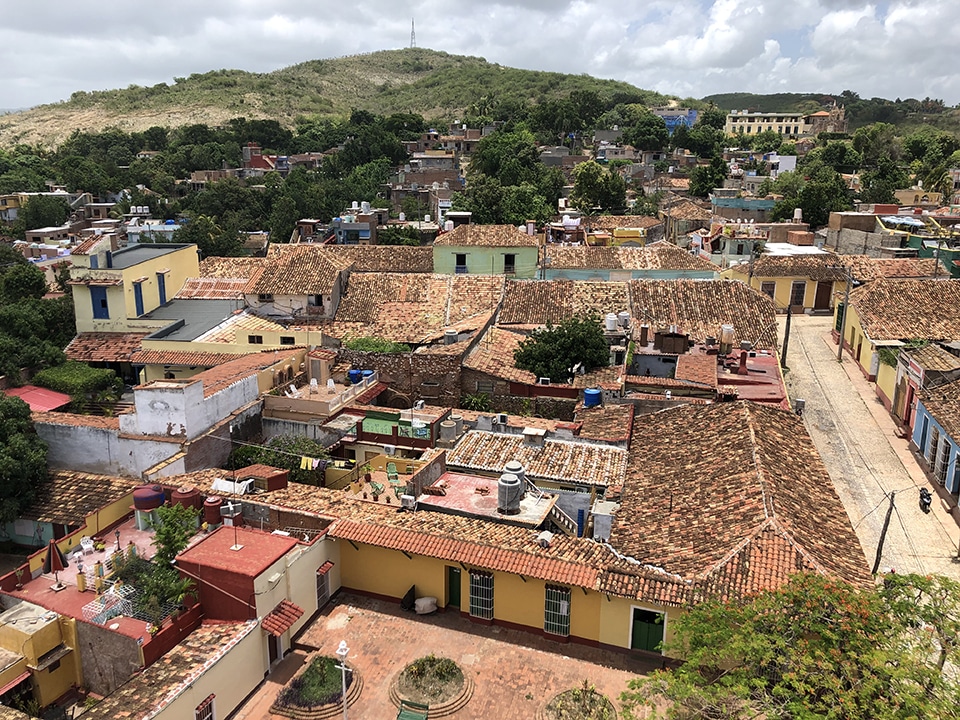 THE STREETS OF TRINIDAD
If you visit Trinidad, explore outside of the main square. The streets here give you even more of an idea of what Cuban life is like. We found children playing football; we joined in. We found horse and carts, dozens of old vintage American cars that Cuba is famous for, some well looked after, others being held together by rope. It was a raw, unfiltered Cuba. We loved it. Every cobbled road took us somewhere new and exciting, a different experience around every corner.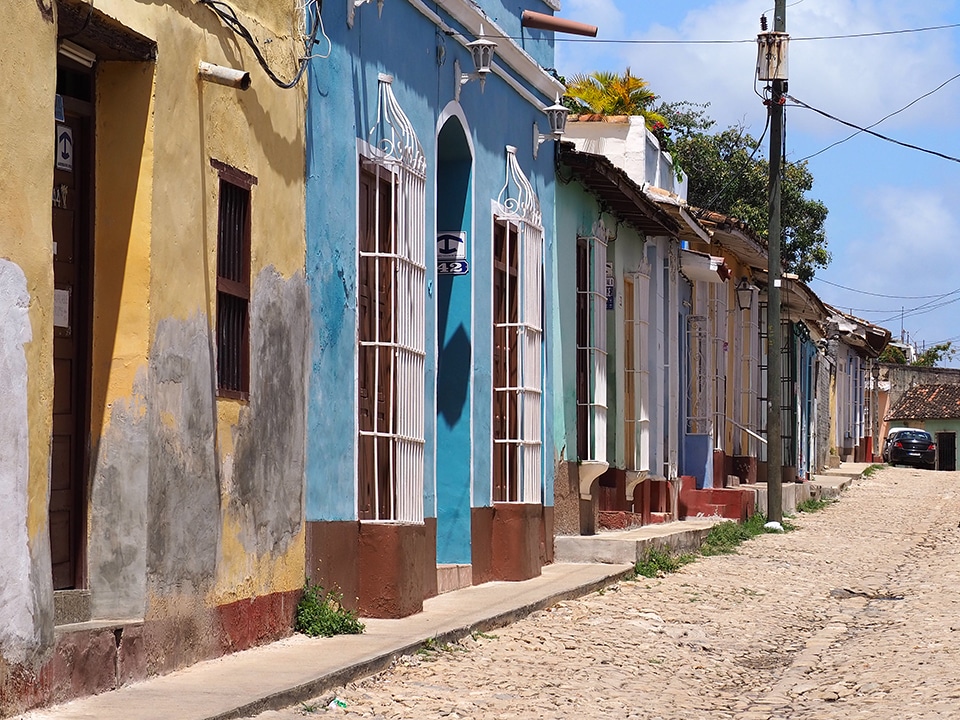 AN INCREDIBLE TRIP
We had the best time visiting Santa Clara and Trinidad. Both of us would love to return one day and maybe even stay in a Casa Particular for an even more authentic experience. I am sure there is still so much this town offers. We would have loved to have been in both towns during the evening, for more drinks and more salsa dancing!
The journey back to our hotel in Cayo Guillermo would take around 4 hours. It had been an incredible two days. Something that we will remember forever. I cannot recommend highly enough to visit these places the next time you visit Cuba.
For more information on Santa Clara and Trinidad, visit the Cuban travel and tourism portal: Cuba Travel.