Although we stayed all-inclusive during our two-week stay in Aruba, we ate out several times away from the hotel. Food in the hotel was fantastic, but for us, staying all-inclusive is just a means to an end, and if the resort allows, we will always venture into the local areas for food and shopping. Here are 7 incredible places for food and drink in Palm Beach, Aruba.
We had the best time in Aruba; it was an amazing holiday. Read: Two weeks in Aruba with incredible itinerary.
LOLA TAQUERIA
This place was so good. We ate here three times during our stay. The place was always really busy and there was always a waiting list for a table. The food was incredible; we fell in love with the Bang Bang Shrimp Taco's. We also recommend the deep fried Oreo cookies for dessert, wow!
We usually ordered a serving of tacos each to share and two beers. The last time we ate here, we indulged a little. The prices are quite reasonable, for example; two beers, three orders of tacos and some deep fried Oreo's cost $47. Address: J.E. Irausquin Blvd 348A.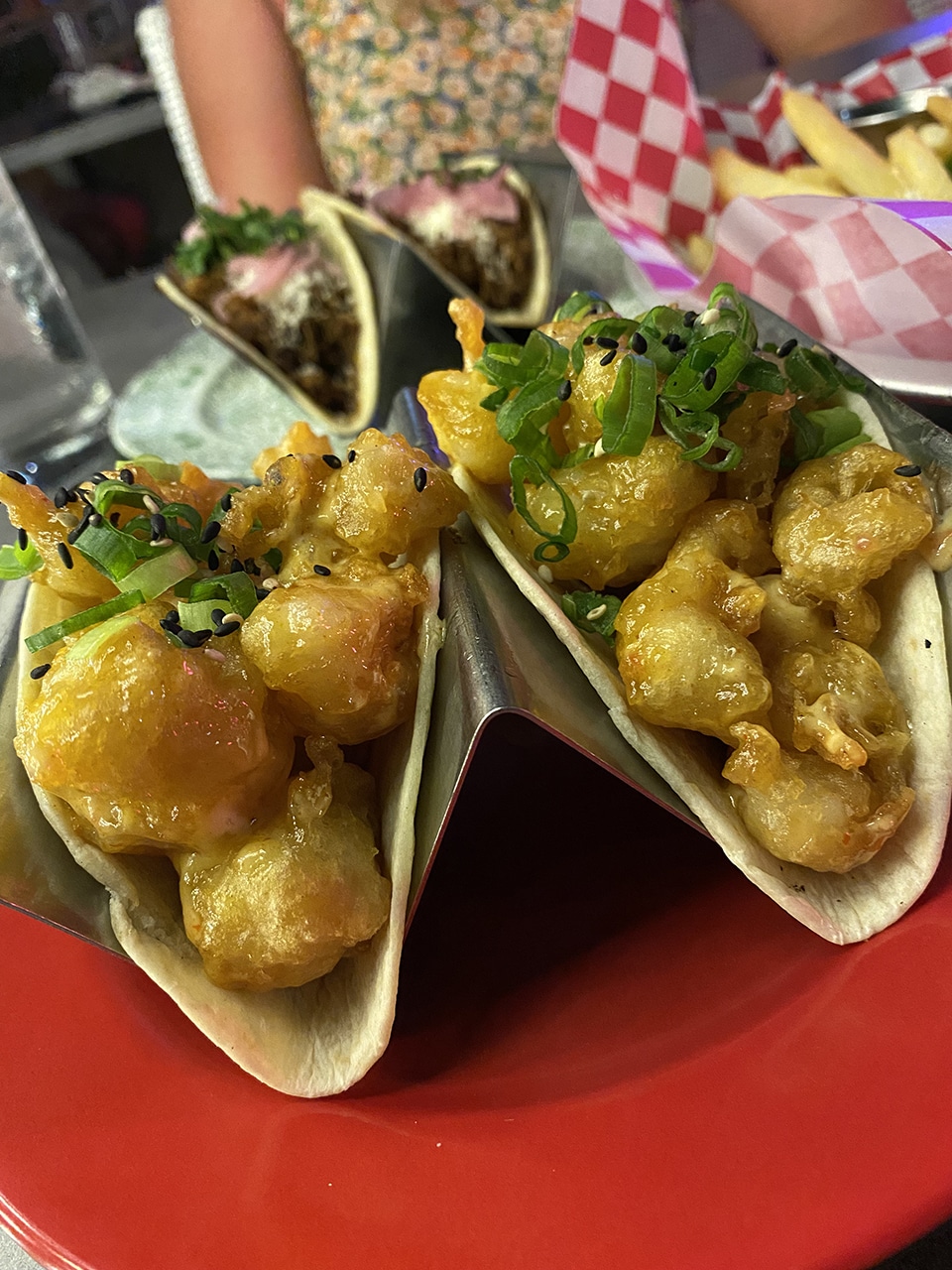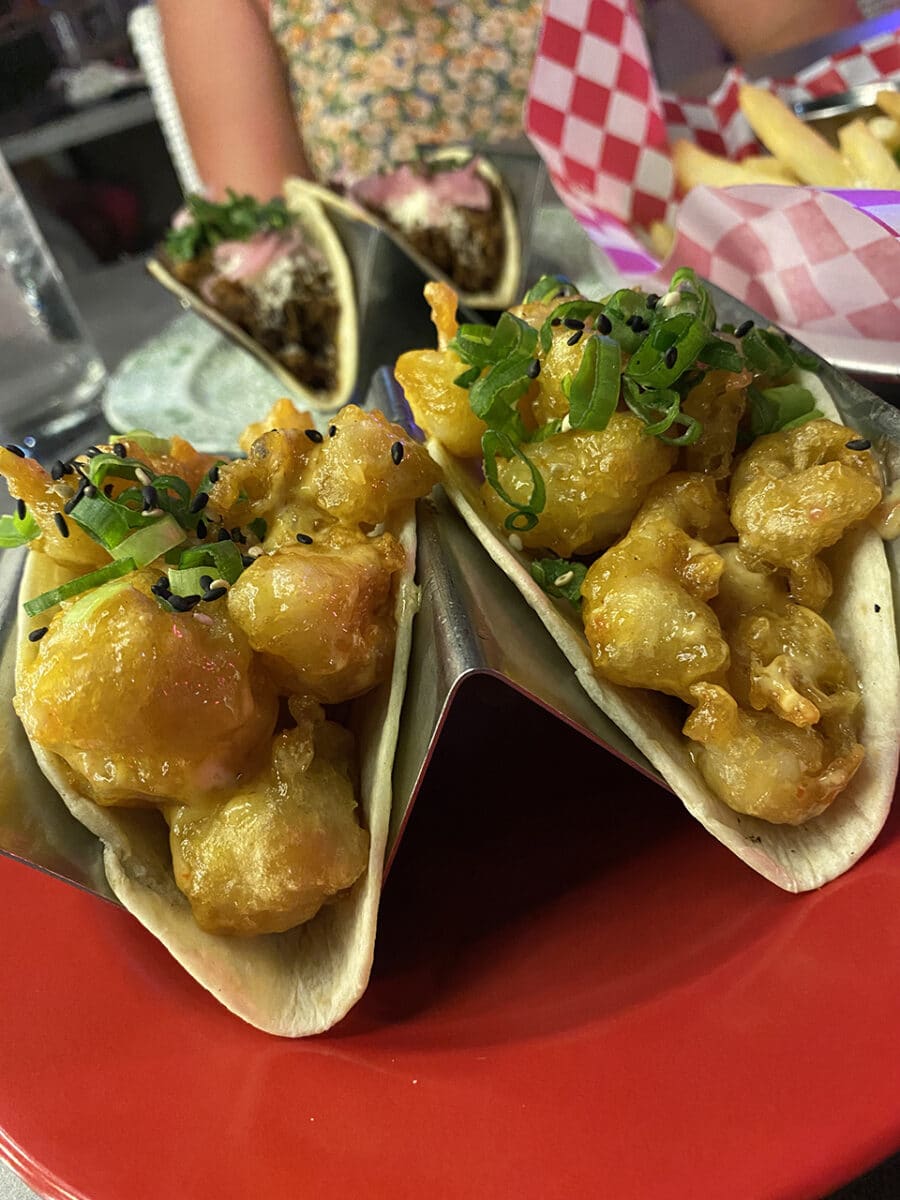 BUGALOE BEACH BAR
We had always wanted to visit Bugaloe when we were researching our trip to Aruba. We knew exactly what kind of place it was and the type of food they served. It was a short walk up Palm Beach from our hotel. It is a cool, laid back beach bar experience during the day and a loud, lively party zone during the evening, and was very popular on both occasions.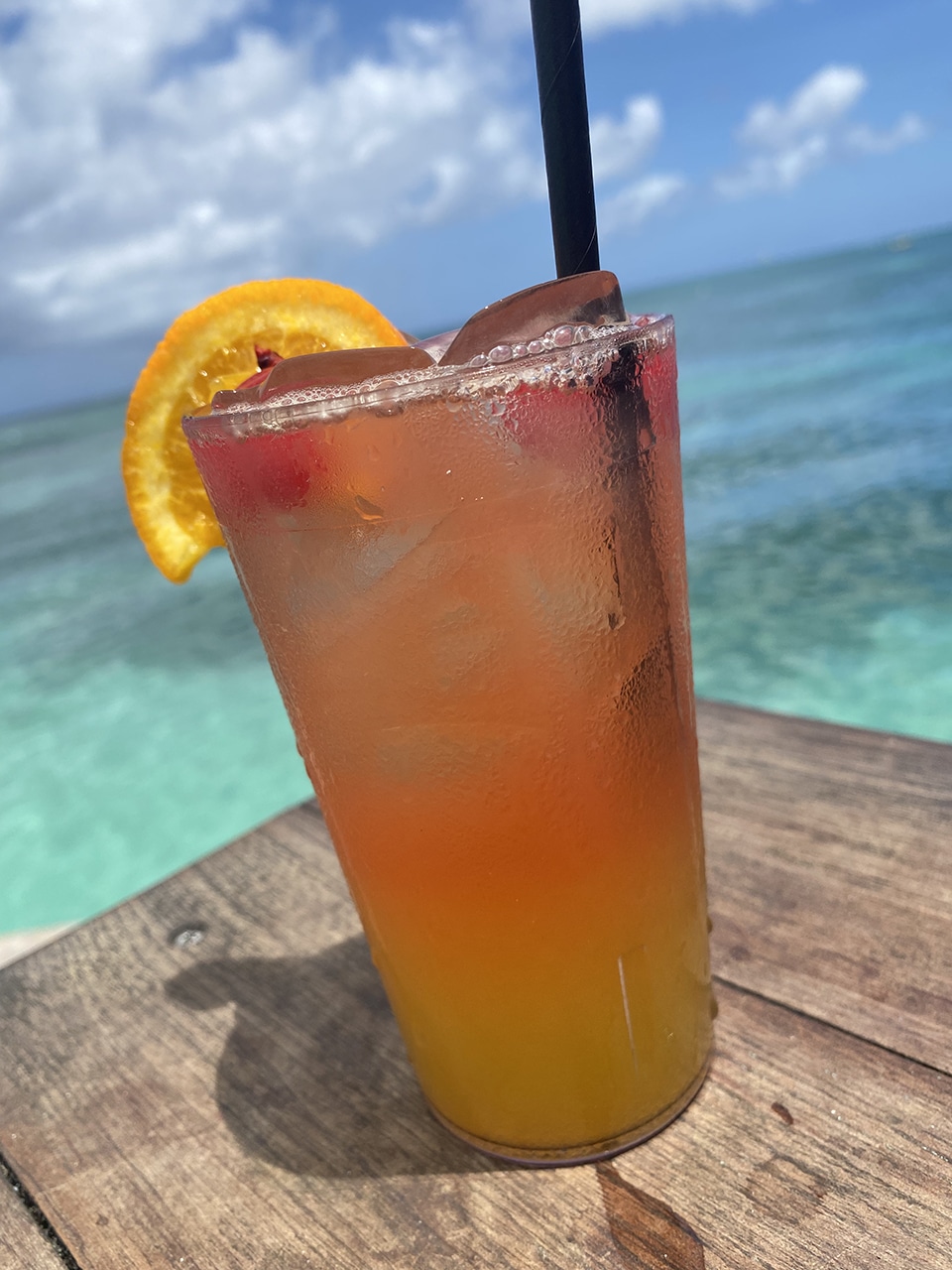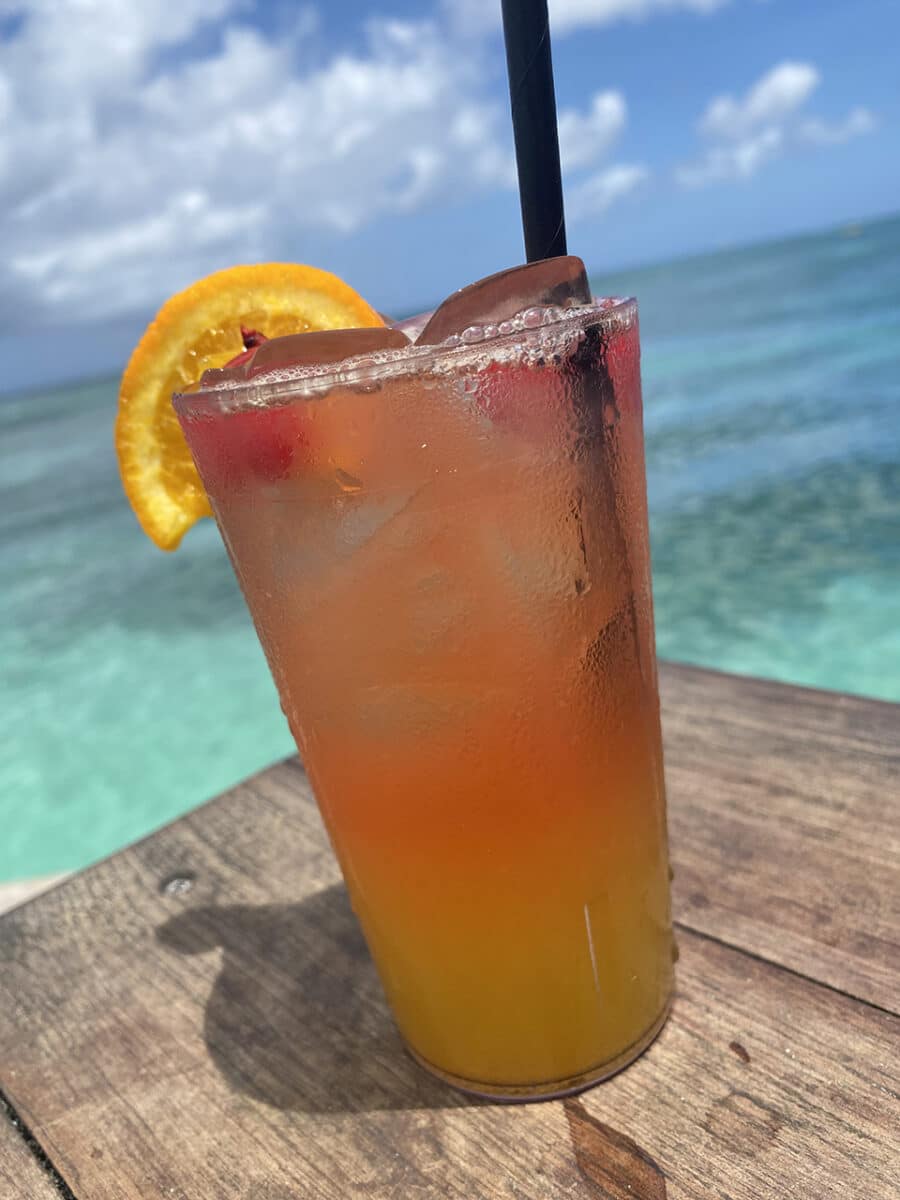 The menu features a good selection of local dishes and some Dutch favourites, seafood, salad, wraps and baguettes, etc. They serve breakfasts, lunch, burgers and sharing platters. They also have an incredible selection of beers and cocktails. The 'Bugaloe Passion' pictured below is great for sharing. A frozen mango Margarita with a delicious Magic Mango Balashi beer thrown in for good measure, topped with fruit. Address: J.E. Irausquin Boulevard 79 (De Palm Pier).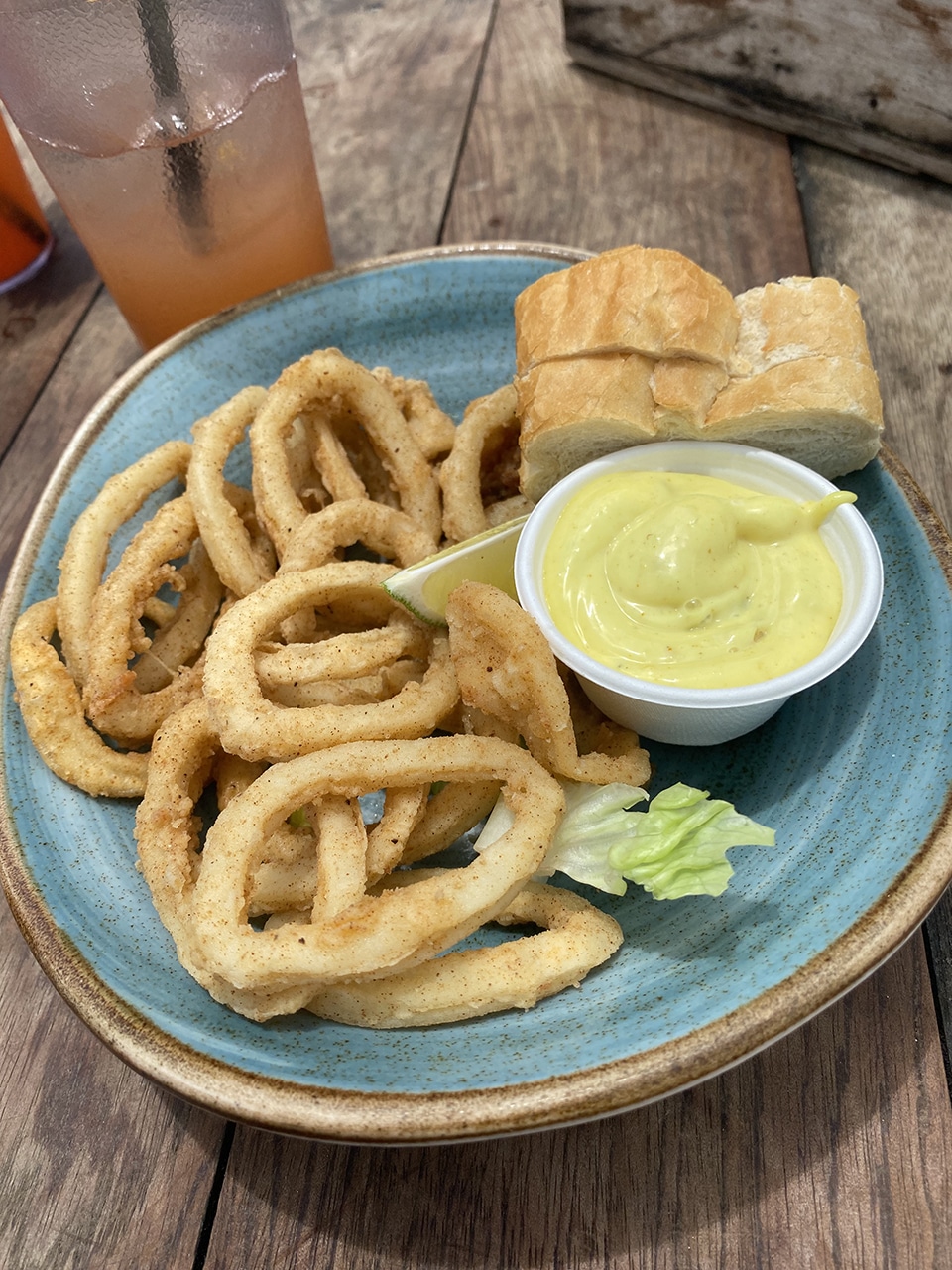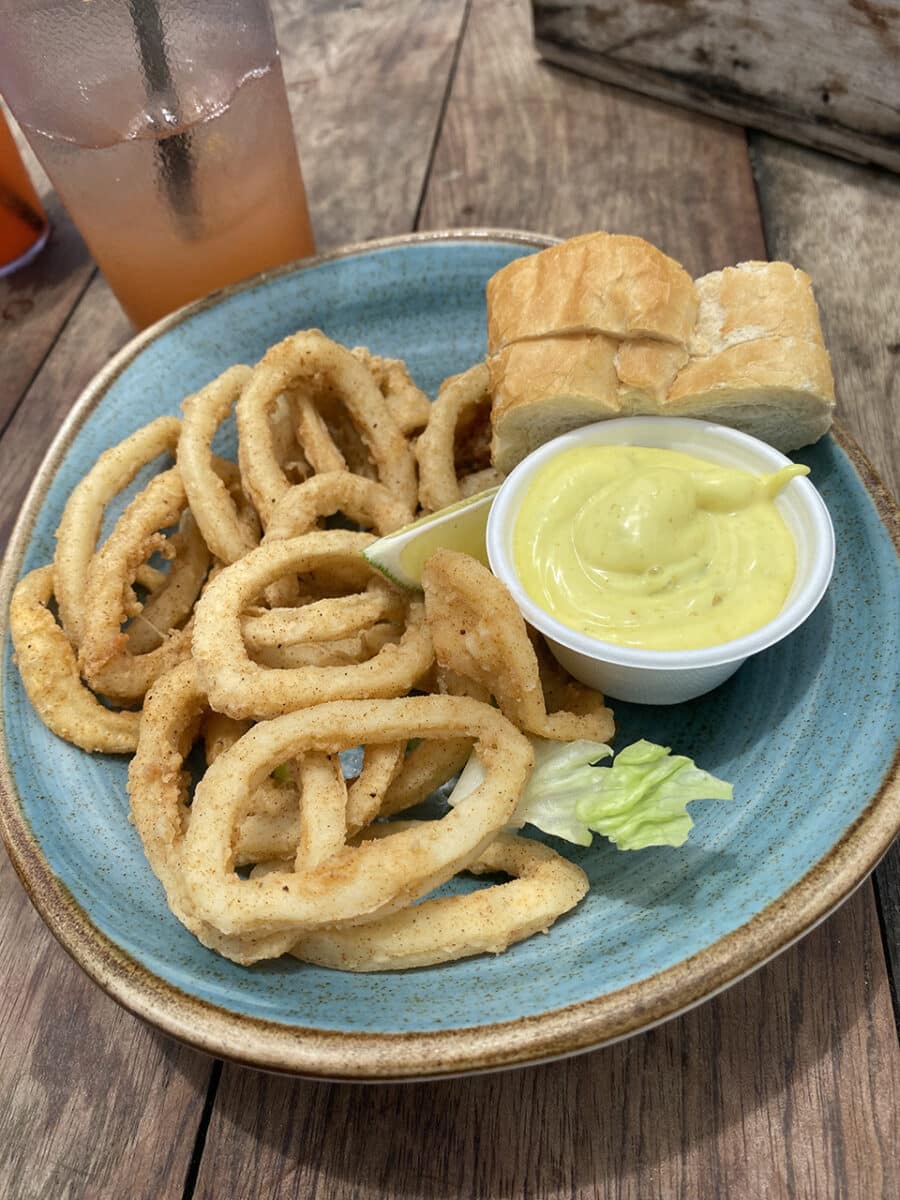 EDUARDO'S BEACH SHACK
Looking for something healthy? Then Eduardo's is for you. This awesome little beach shack serves up fresh fruit smoothies, freshly pressed juices, Pad Thai noodles, Poke bowls, smoothie bowls, pancakes and waffles. Loaded with fresh and healthy ingredients, you simply have to visit. Address: J.E. Irausquin Blvd 87 (Palm Beach).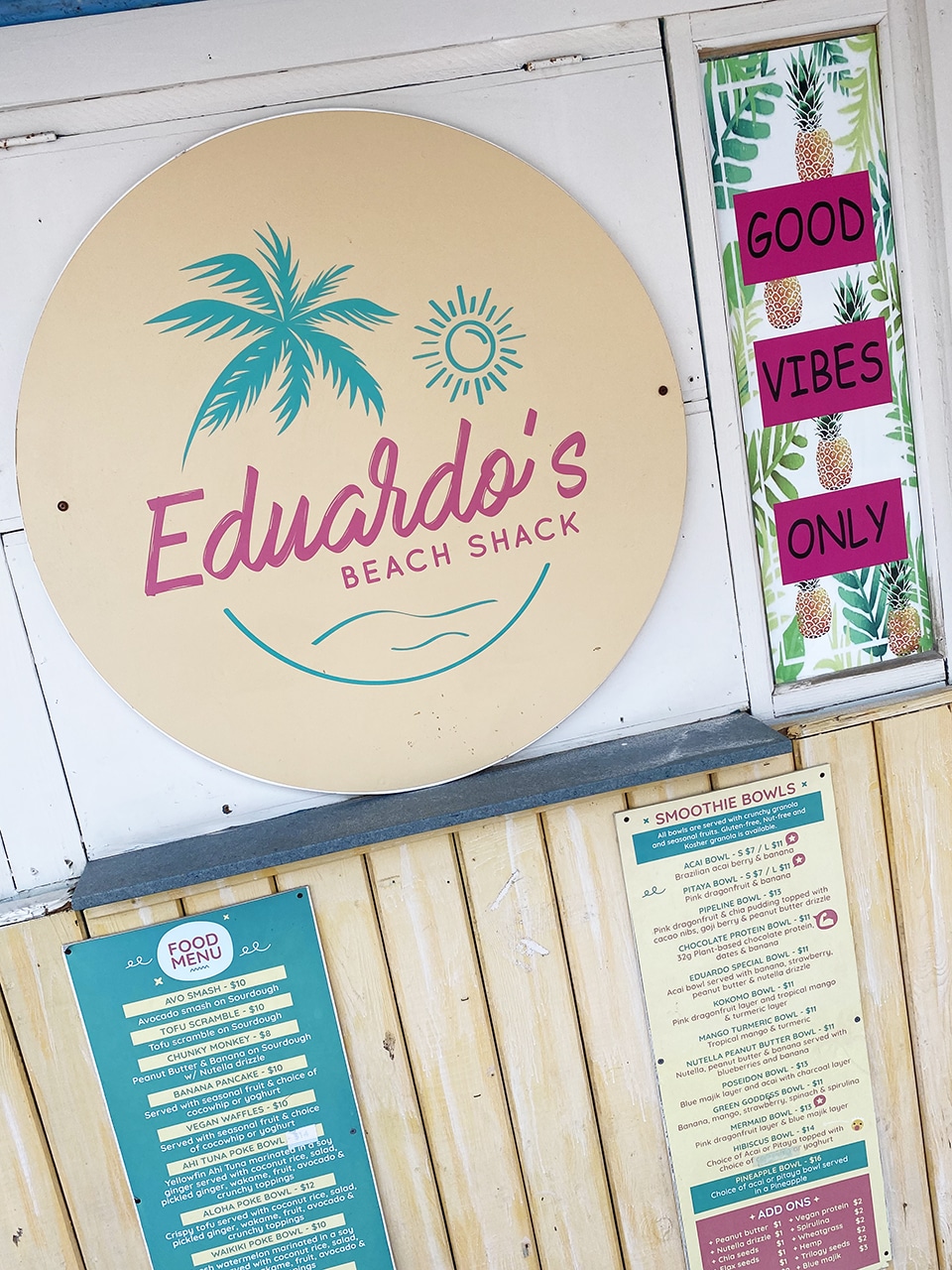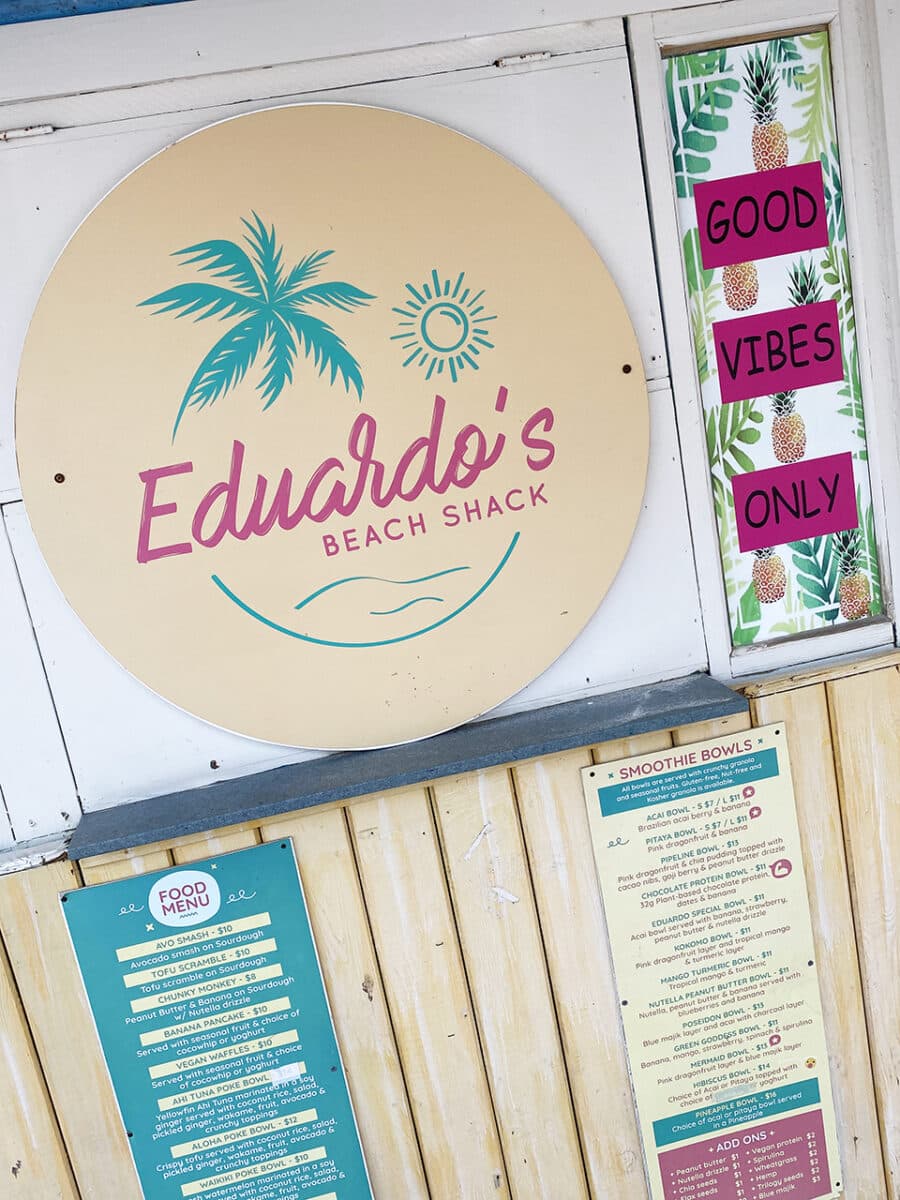 AMORE MIO, PIZZERIA NAPOLETANA
Myself and Vicky have a deep love for Neapolitan pizza. Eating it authentically for the first time in Naples. We always try to find it when we venture out for food, both home and abroad. It surprised us to see an Italian restaurant serving them here in Aruba, and from a traditional wood-fired oven too.
The guys at Amore Mio Pizzeria served up a delicious one. The dough was perfect, and the toppings were as good as they get. Not bad for a place a million miles from Italy. We had a look around at what other people were eating, and I have to say, the pasta dishes that were flying out of the kitchen also looked very good too. Address: J.E. Irausquin Blvd 348.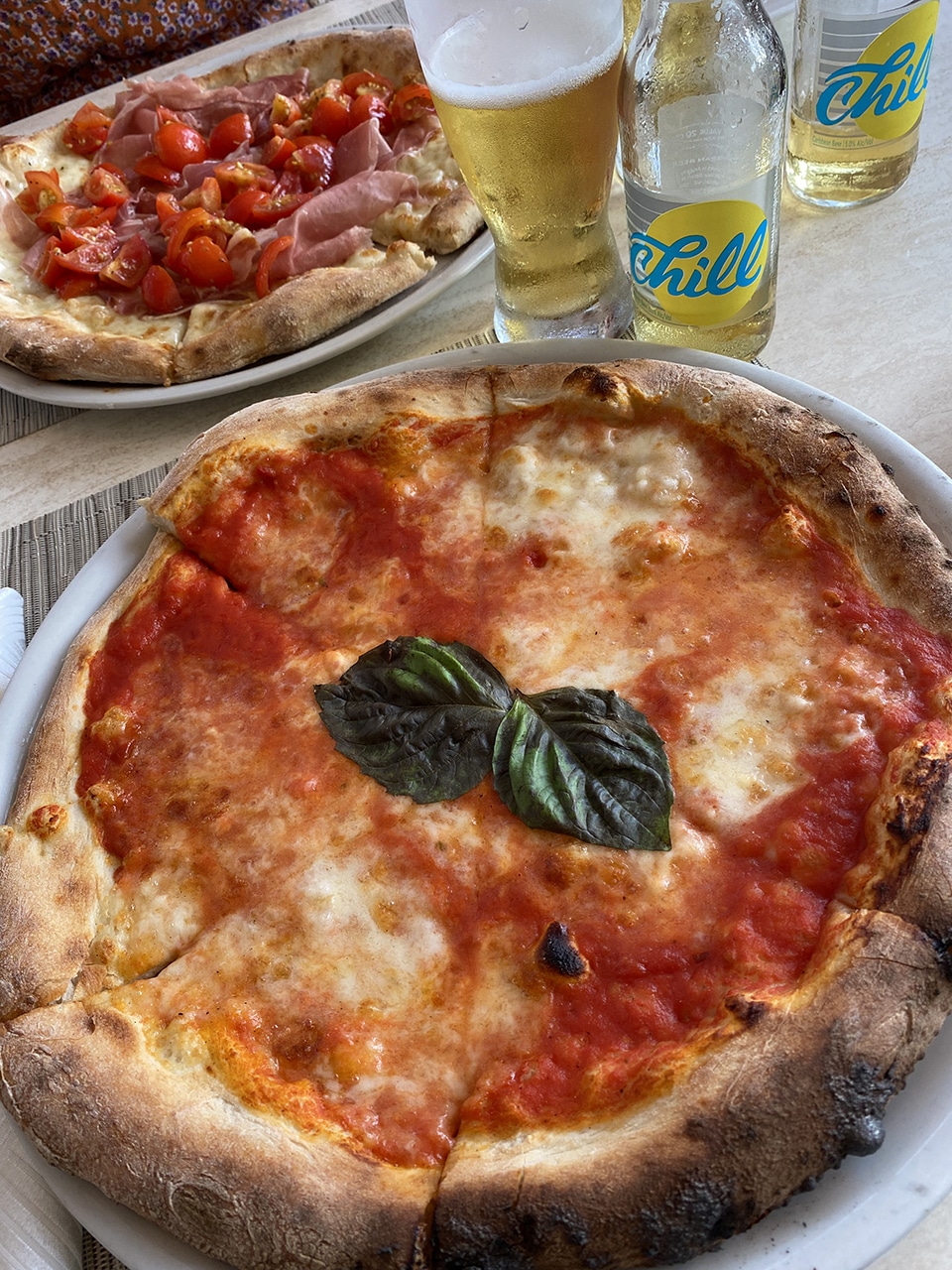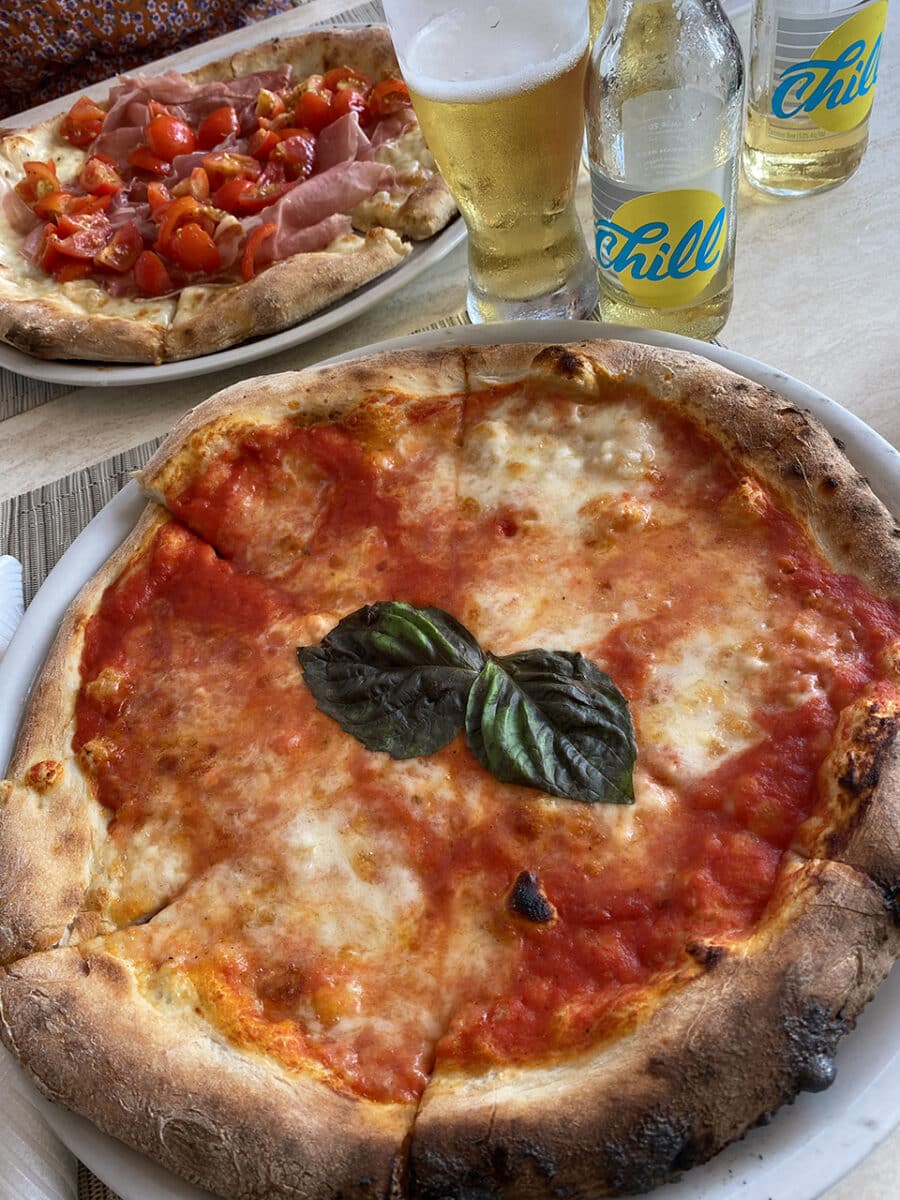 If you are looking for delicious traditional Neapolitan pizza in Italy, look no further than world famous L'antica Pizzeria da Michele in the heart of Naples: 13 Amazing things to do in Naples, Italy.
WILLEMS DUTCH PANCAKES
Deciding to go out for breakfast one morning, we headed into town. Looking around at the cafes and restaurants that were open, nothing really took our fancy, until we stumbled across Willems. Seeing the size and variety of pancakes on other people's plates made us go in and grab a table.
Delicious pancakes with sweet and savoury toppings, and a selection of other breakfast items, including eggs, bacon, small Dutch pancakes, Poffertjes, and waffles. Our breakfast, two cappuccinos, a De Wiek pancake with strawberries, banana, blueberries and cream, and a De Molen pancake with banana, caramelized walnuts and honey cost $36. Address: Arawak Garden, J.E. Irausquin Blvd.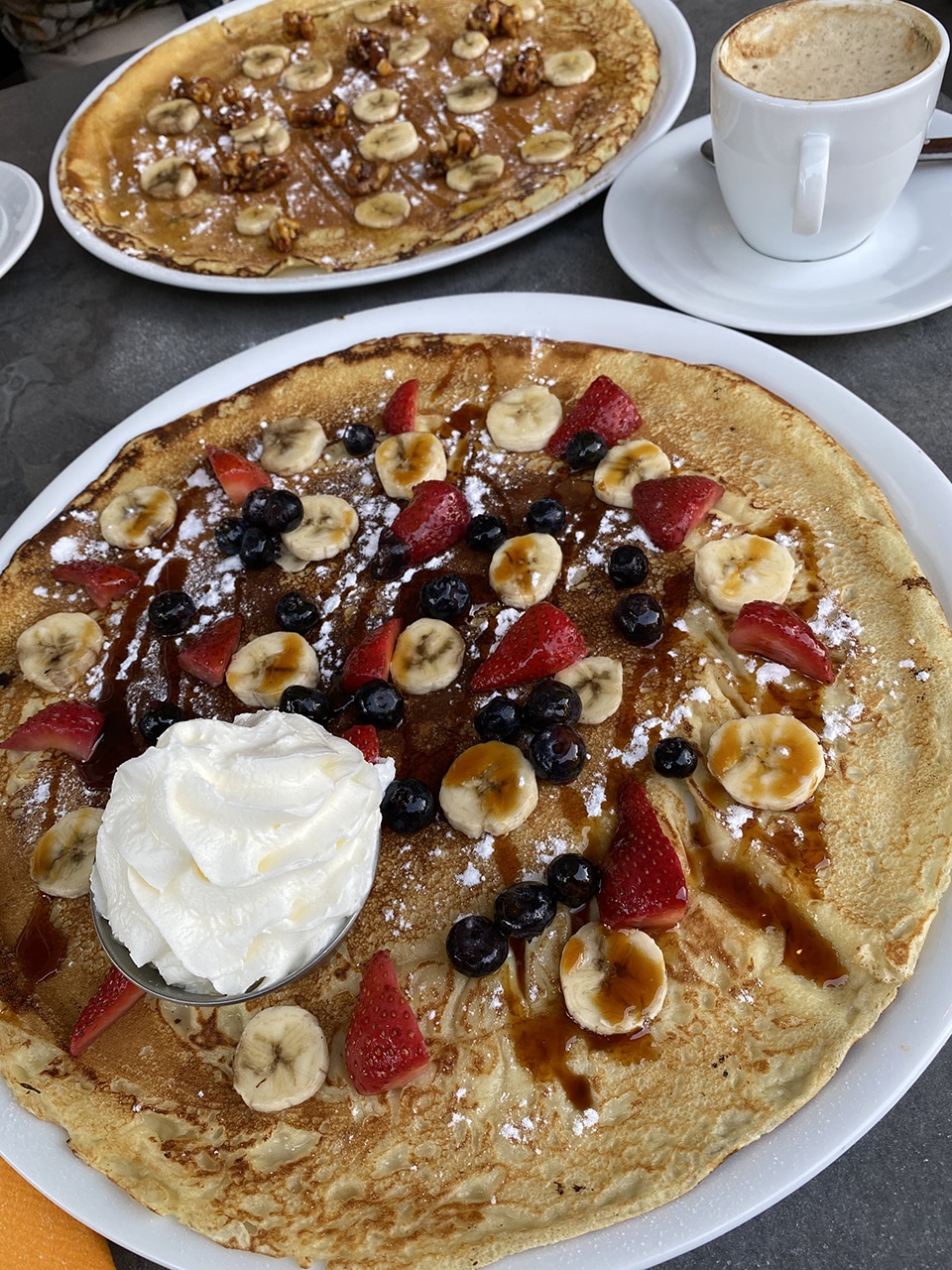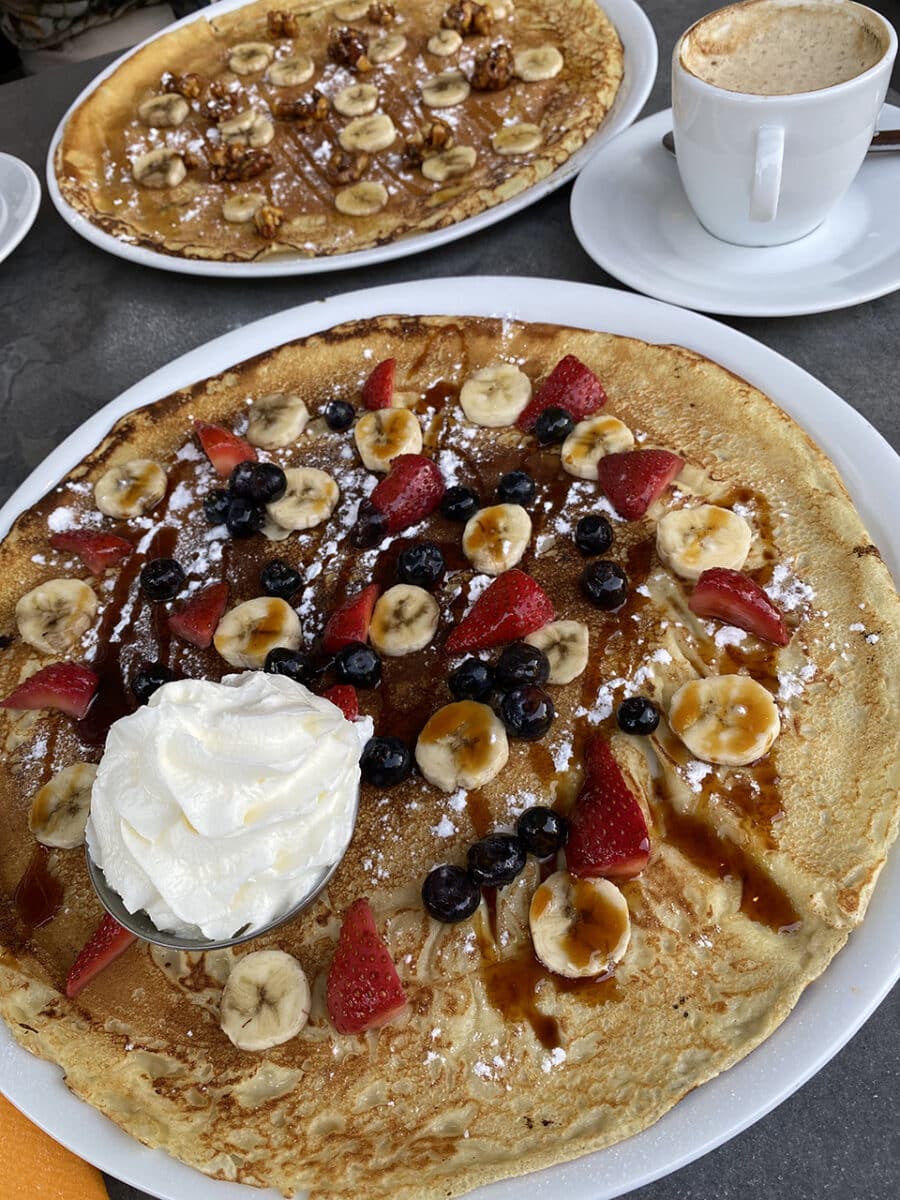 POFFERTJES VAN POFFERDORIE
Poffertjes are small fluffy round Dutch pancakes, cooked in a moulded cast-iron pan. They usually serve them sweet with fruit, cream, chocolate and other tasty toppings, but can be eaten savoury, with Gouda cheese a favourite.
The ones at this food van are incredible. The guy that serves them to you is very friendly and has a good laugh with you as you wait for them to be cooked. Address: J.E. Irausquin Blvd 348 A (opposite Hilton Aruba Caribbean Resort & Casino).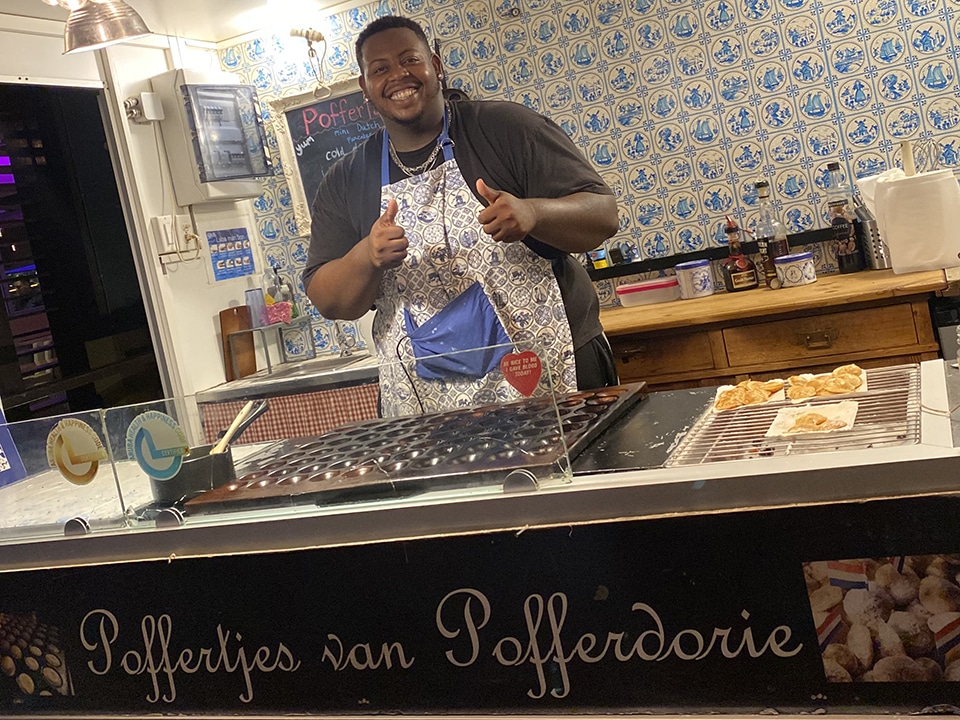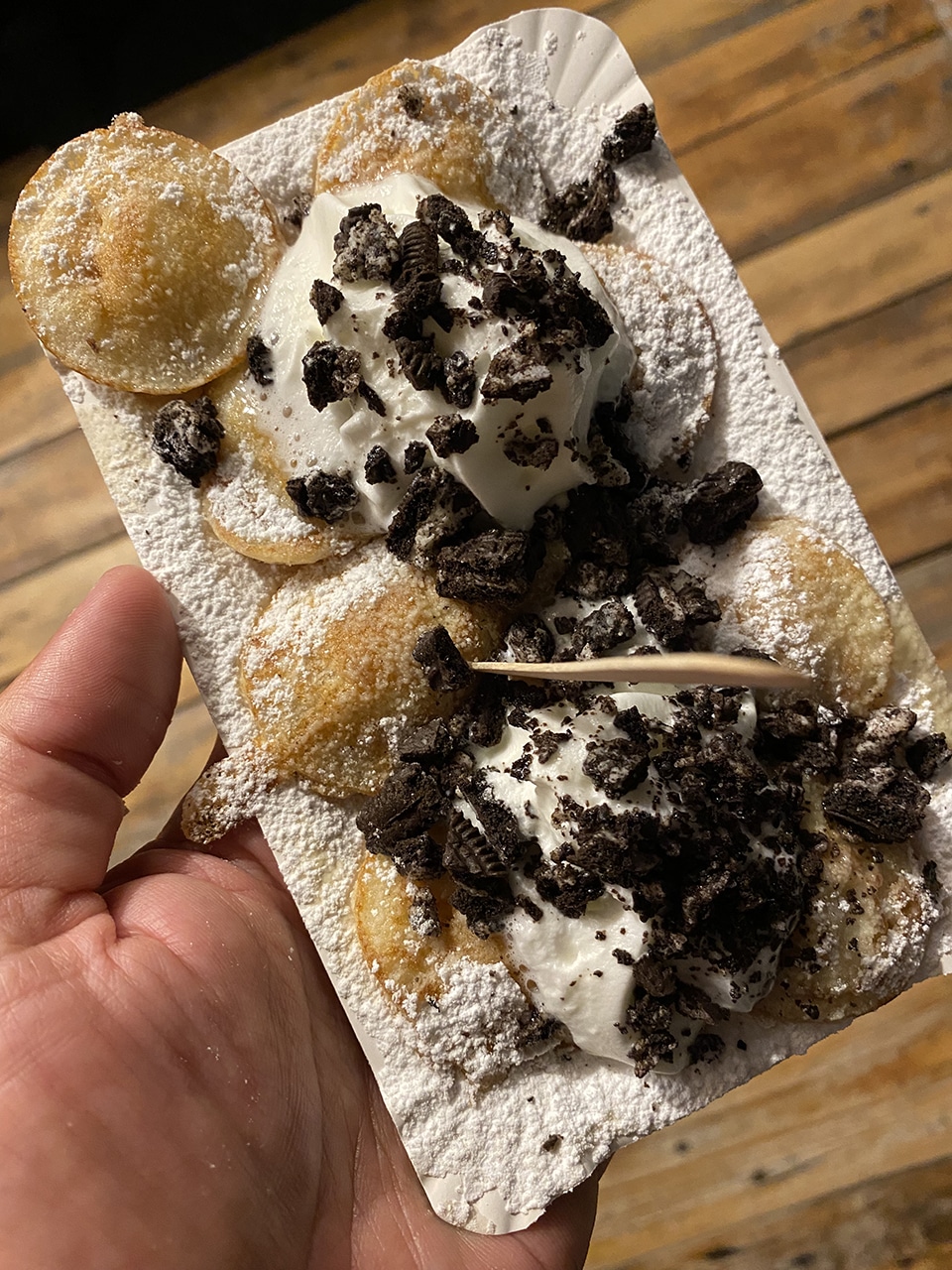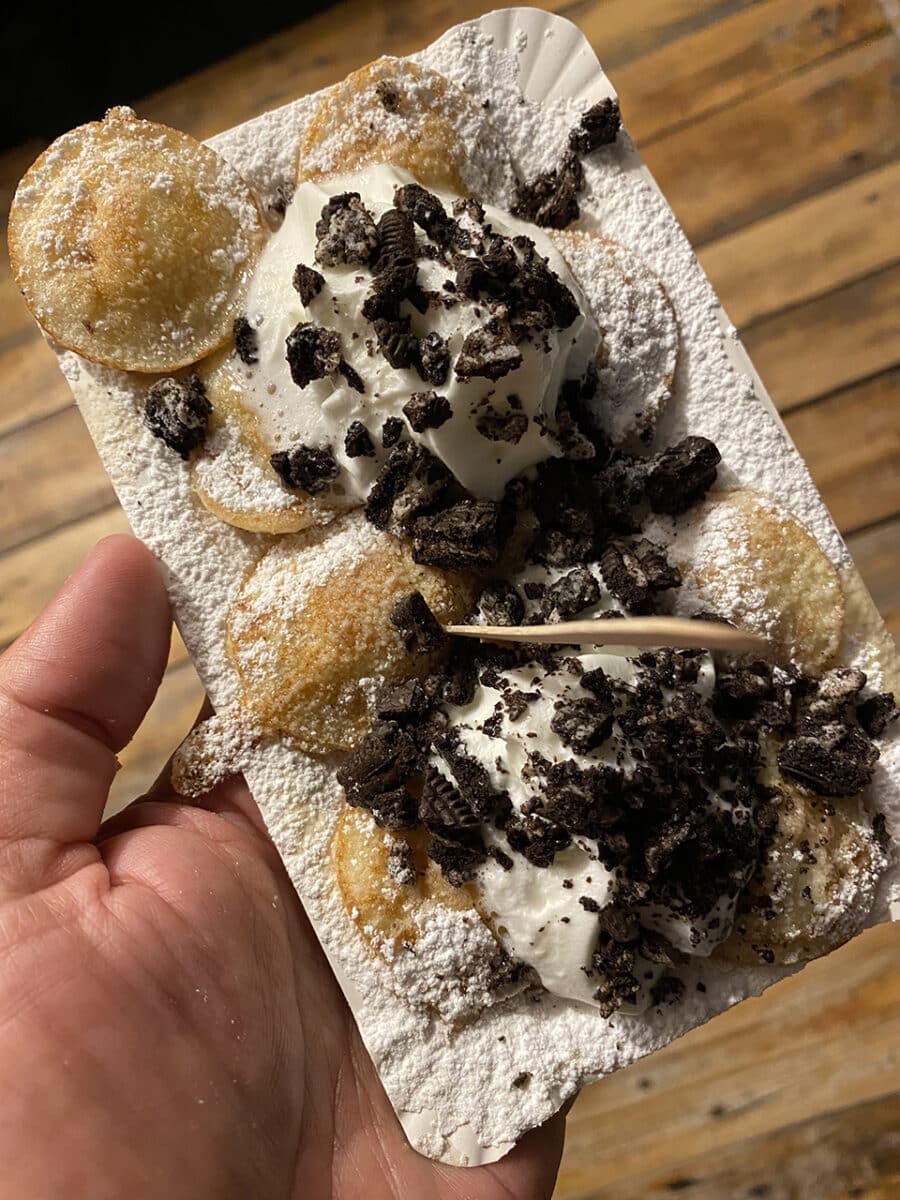 FAT TUESDAY, COCKTAIL BAR
The weather is so hot in Aruba, so if you are looking to cool down, and fancy an alcoholic beverage, check out a place called Fat Tuesday. They serve all manor of frozen cocktails with many combinations. Can you handle a Cat-5 Hurricane, an Electric Lemonade, a Mardi Gras Mash or a 44 Magnum? Buy a cup and fill it up. Try some of the jelly shots too. You'll find these guys a few steps away from Lola Taqueria.
Look at the drinks selection here: Fat Tuesday, Aruba.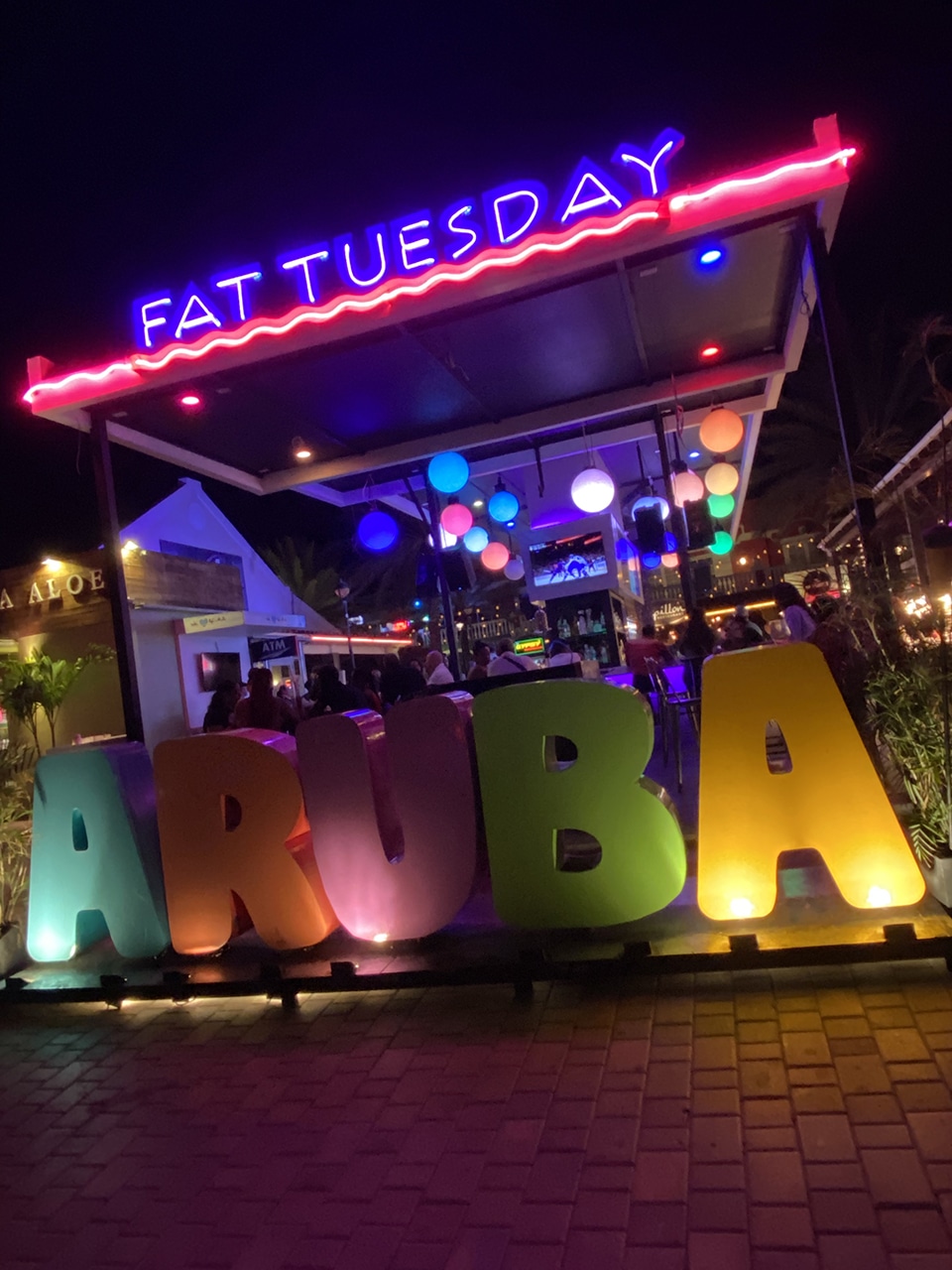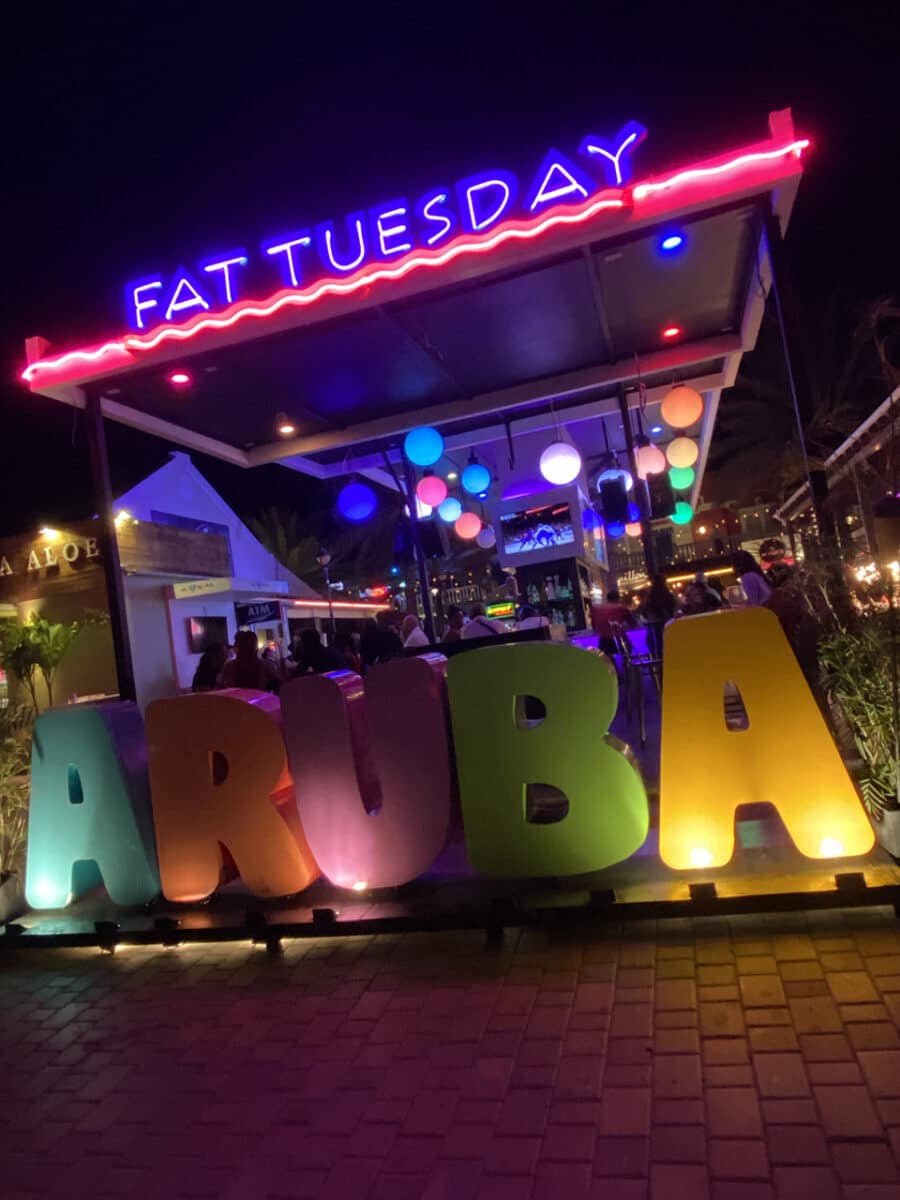 AMERICAN FAST-FOOD CHAINS
After our incredible jeep safari around Aruba, we were too tired to even consider hotel or restaurant food. So, instead we were looking for something quick and easy to take back to our room so we could relax. There are many American fast-food chains here on the island, and as we had never eaten at a Wendy's before, we chose this.
This was so much better than what we expected and hands down better than a couple of other well-known burger franchises, easily our new favorite. It's just a shame we don't have many in England.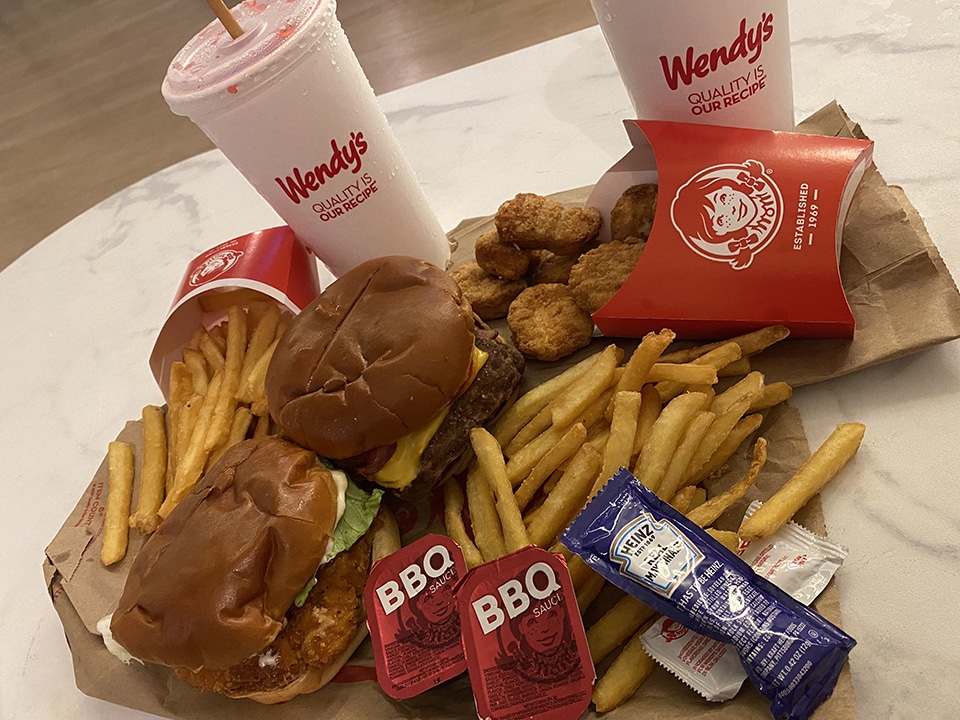 BOOK A CULINARY THEMED TRIP
Looking for another food experience while in Aruba?
Aruba: 4-Course Dinner Cruise. Set sail on the luxurious Monforte III and embark on an elegant culinary journey through a 4-course dinner complete with unlimited premium beverages.
We plan on writing a few more food related posts for the blog, so if you would like to see what we eat from other parts of the world, make sure you follow us. Here's something from Italy: What to eat and where in Venice, Italy.