Our trip to Venice took place in March 2022. It wasn't overly busy with tourists and the weather for the time of year was incredible. We couldn't have picked a better time to visit. The only thing we noticed is that some bars and restaurants closed very early on an evening, many from 9pm. I think this was just because it was out of season. It didn't cause us any trouble. It is worth noting though should you go at the same time we did. Here are 15 awesome things you can't miss in Venice.
Arriving late in the city and after checking into our hotel, we ventured out to find some food. We had a quick nosey around and then retired to our room, ready to explore the next day.
FIND THE BANKSY MURAL
You can find the artwork of a little refugee girl near Campo Santa Margherita. He drew her wearing a life jacket, and she carries a flair. In 2019, water partially submerged it in what would be Venices worst flood in over 50 years. Quite ironic, really.
If you head to Campo San Pantalon, opposite the Chiesa Parrocchiale di San Pantalon, just over the bridge, here you will find the famous graffiti along the water's edge.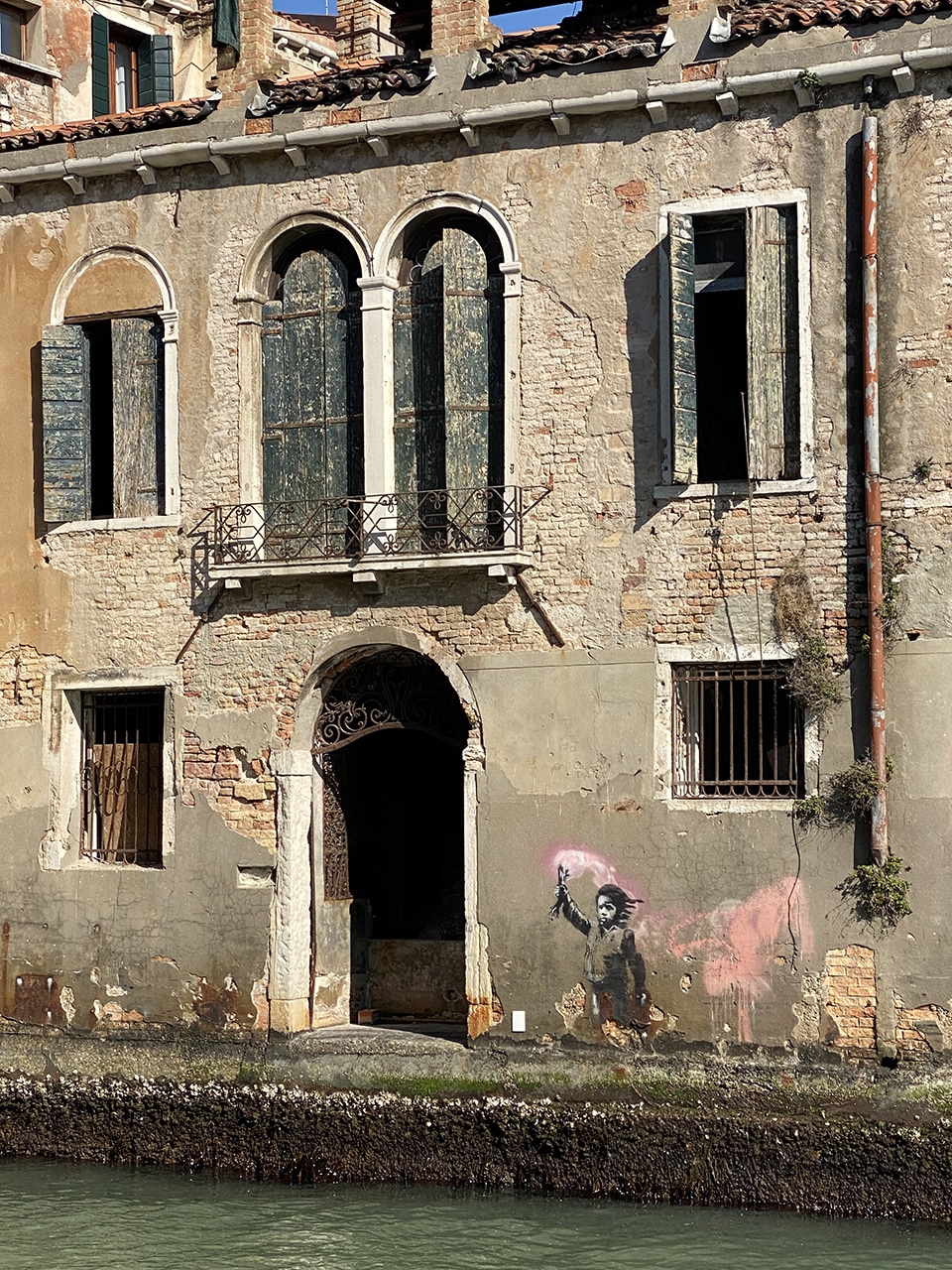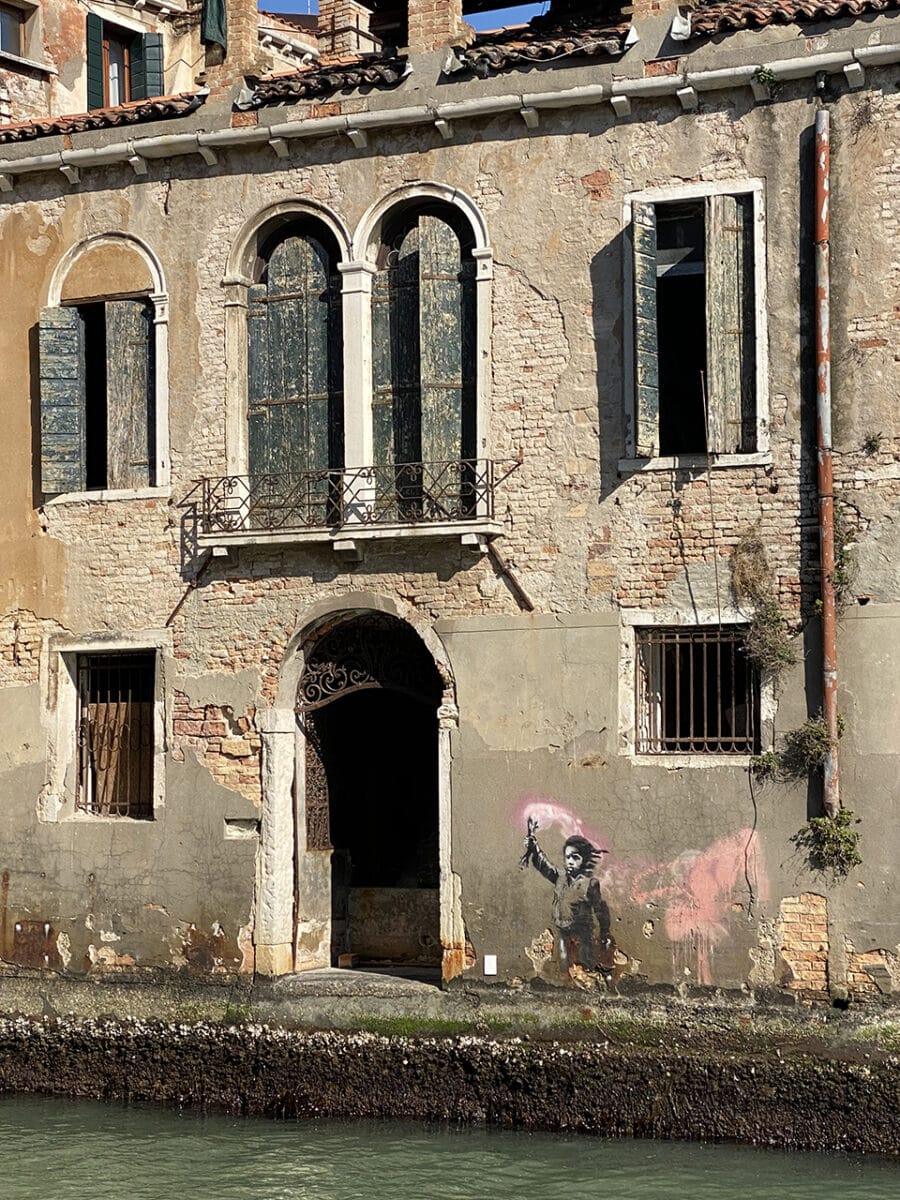 RIALTO BRIDGE
The iconic Rialto Bridge was a short walk from our last stop. The bridge is a very popular spot for tourists and shoppers alike, as each side is home to an expensive selection of designer and souvenir shops. It is Venices oldest bridge at 431 years old and stands proudly over the Grand Canal. It is a great place to view the Gondolas and the other day-to-day water traffic.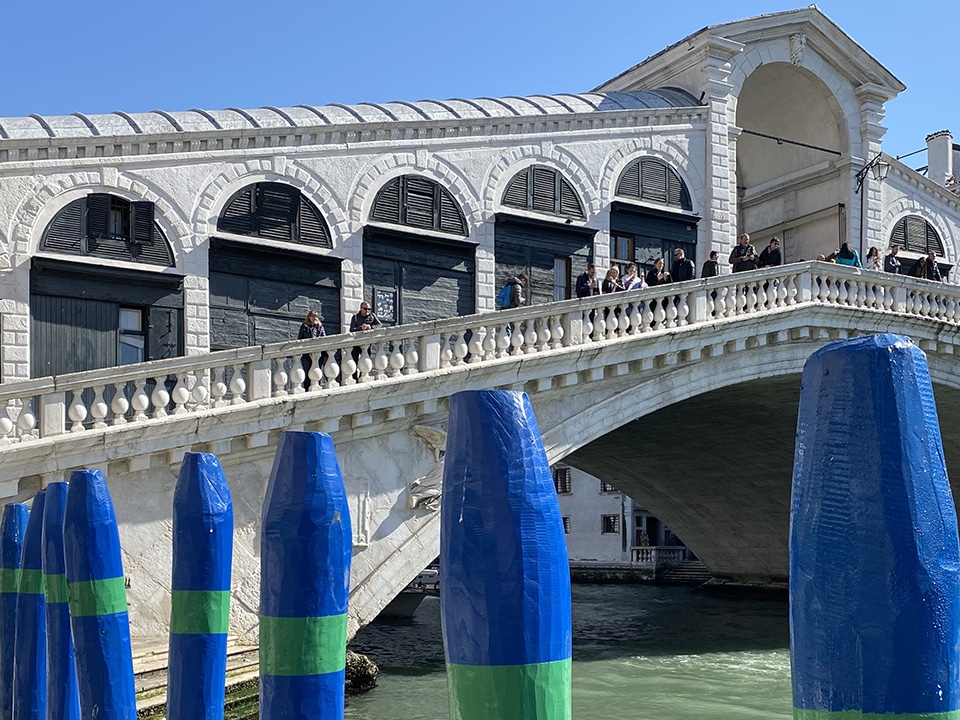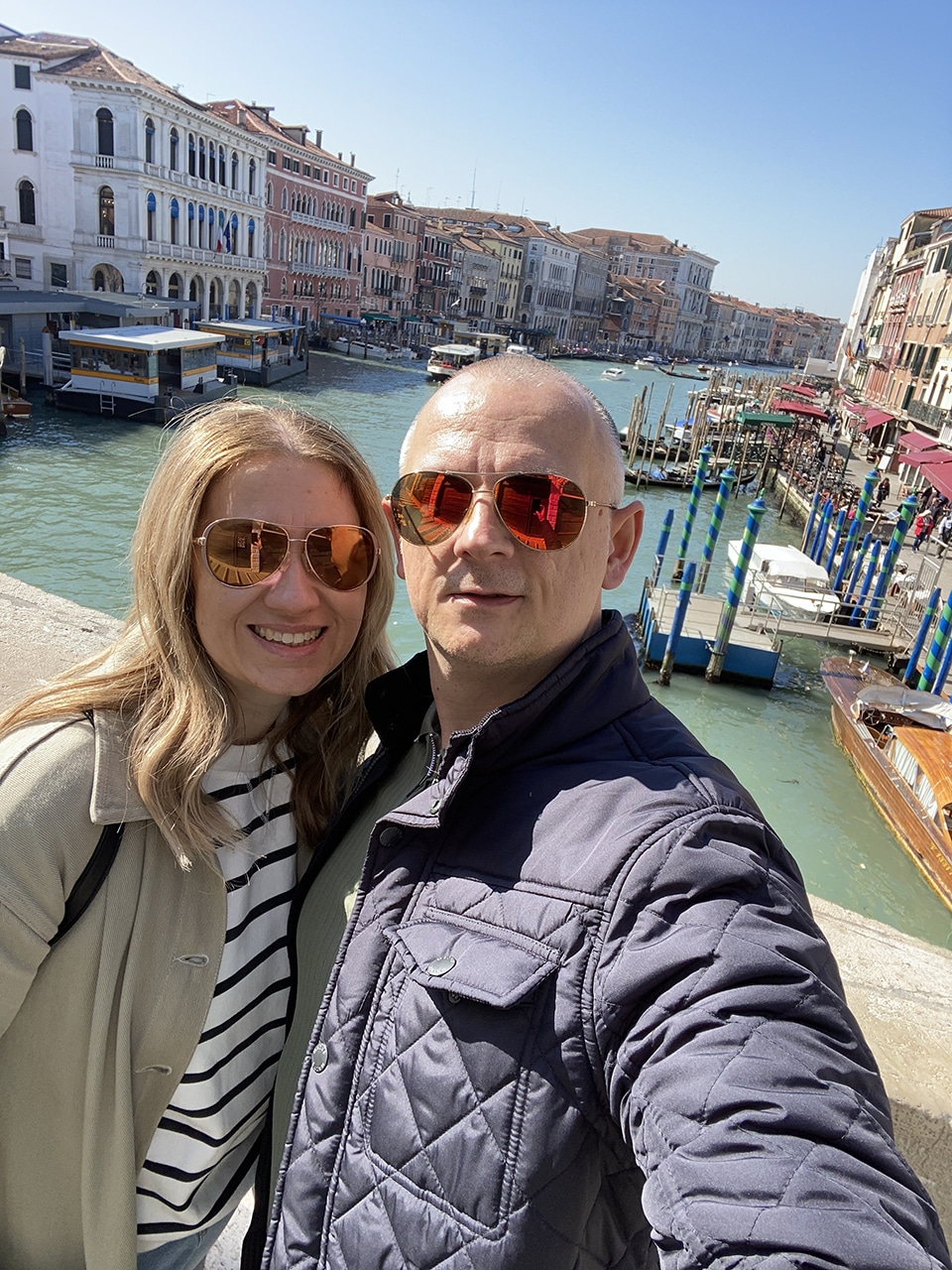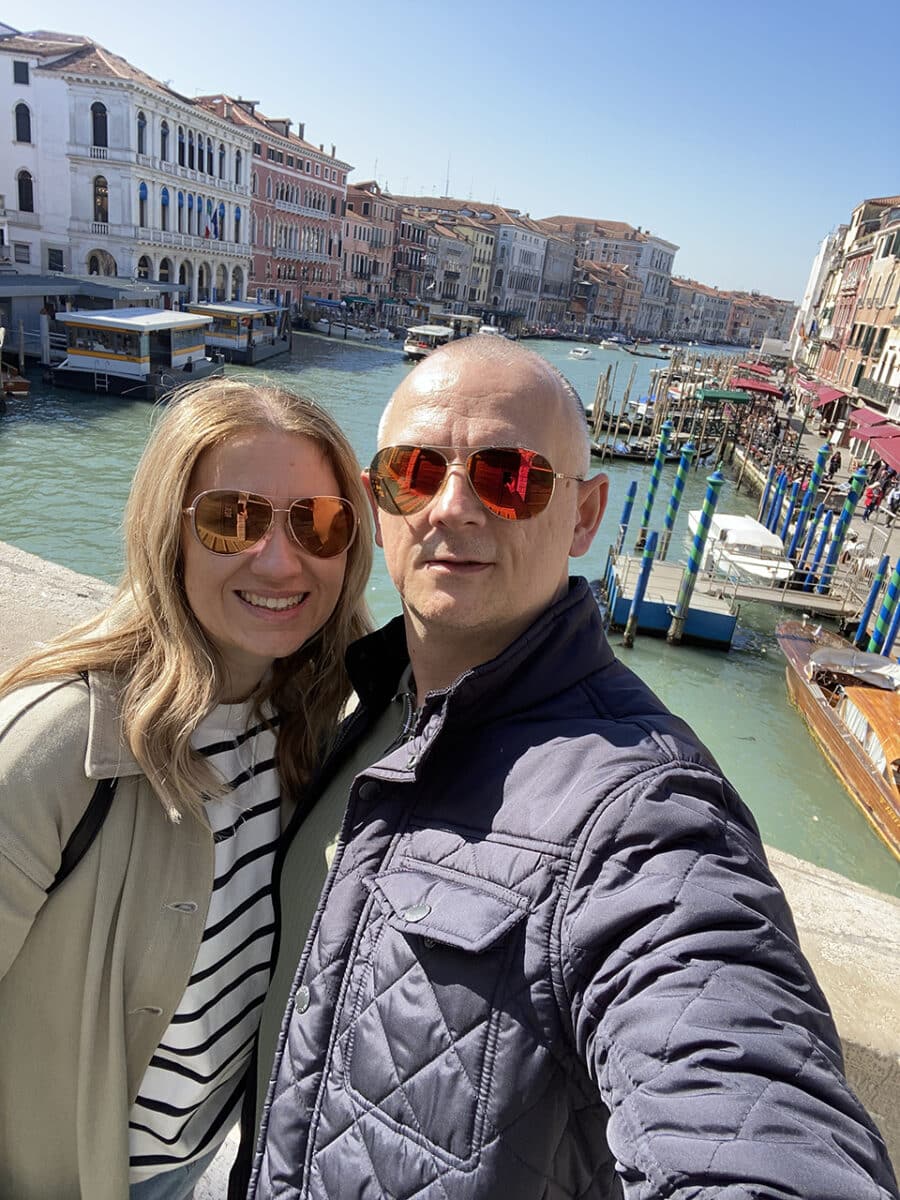 PIAZZA SAN MARCO
Saint Mark's Campanile is a huge 16th-century brick-built tower, that looks over the square. For €10, you can climb the tower for incredible views out across the city itself. Here the square is full of shops, restaurants, street vendors, and performers. It's a fantastic place for people watching and taking in the Venetian atmosphere.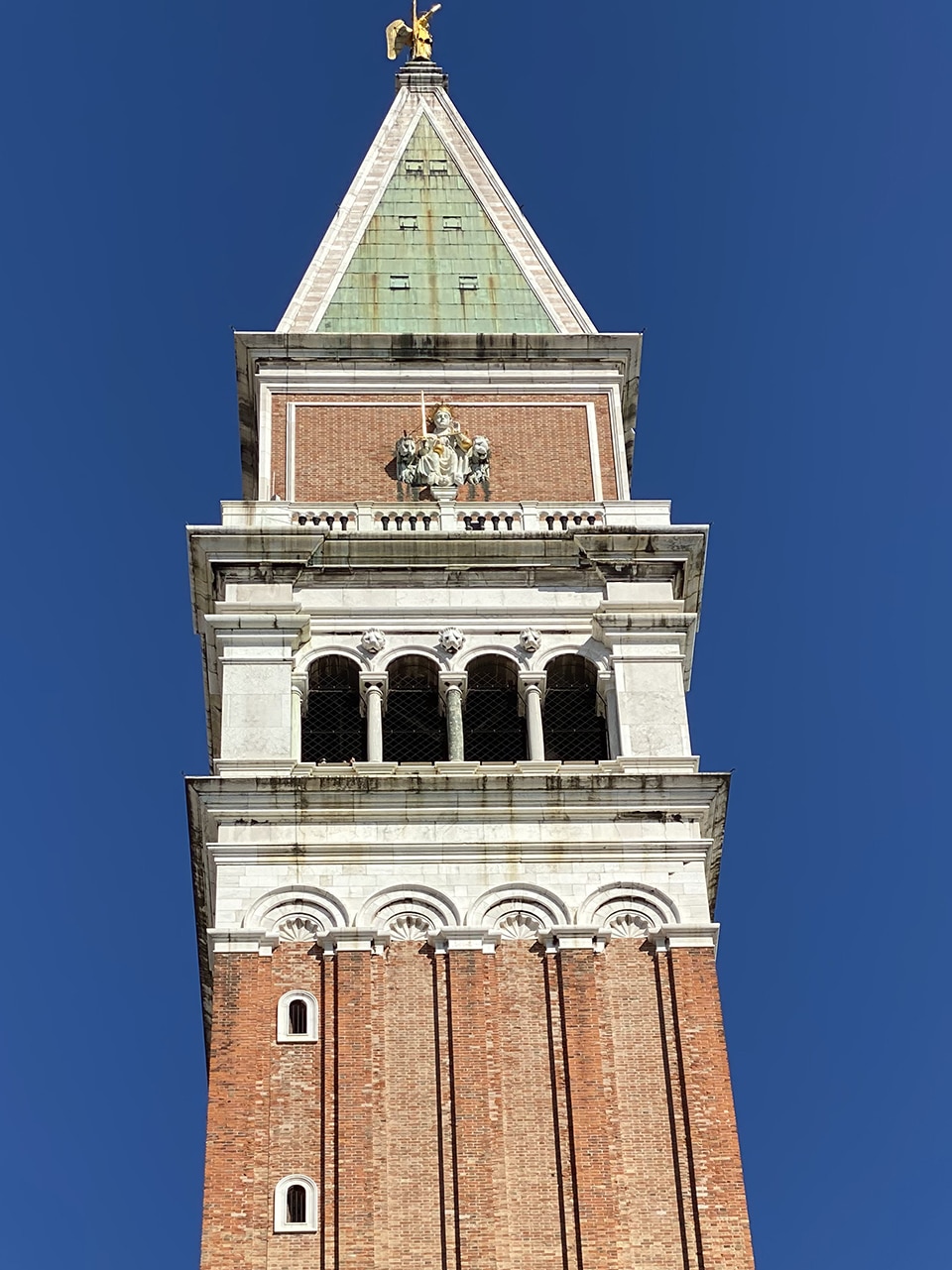 EAT AT CAFÈ FLORIAN
This iconic cafe has been here since 1720 and is considered being one of the oldest cafes in Europe and the oldest in Italy. We know the cafe is a bit of a 'tourist trap', mainly because of its prices, but we were planning a visit. Unfortunately, we decided against it at the last minute only because our plans changed for the day.
During the late 1700s, this cafe was known to be one of the few meeting places that allowed females. It was also one of Giacomo Casanova's favourite spots to pick up females. There is also a drink named after him, the 'Cioccolata Casanova', a hot chocolate with mint cream and chocolate shavings.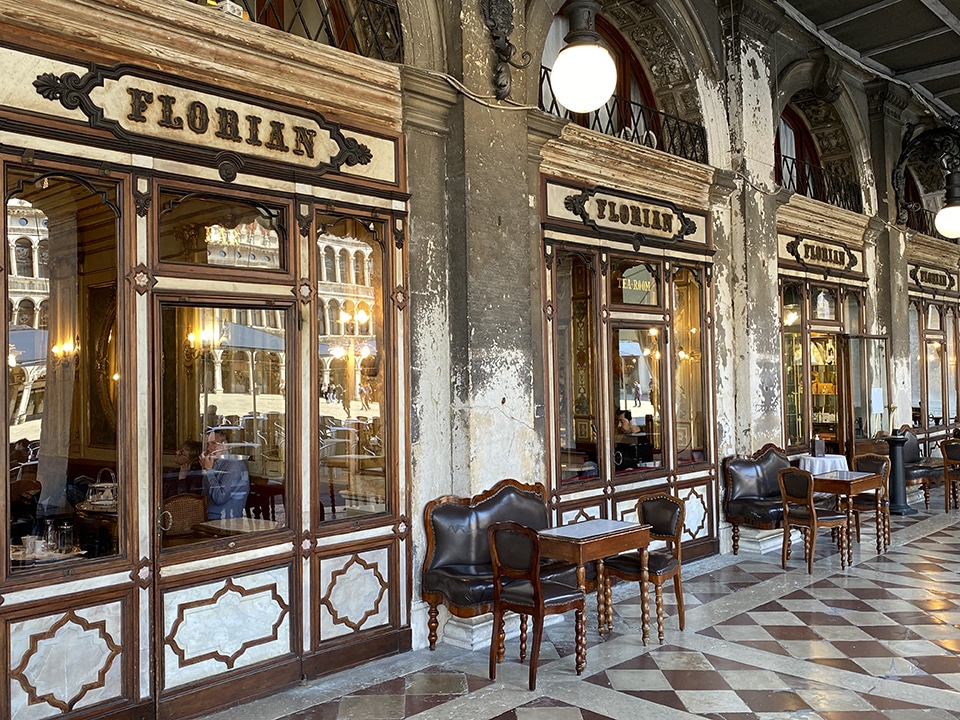 SAINT MARK'S BASILICA
Most of Venice at the time of our visit seemed to undergo some kind of construction and conservation work. The basilica was no exception. It looked like they were relaying the pavement and flags outside. There was a bit of scaffolding up, too. But this didn't spoil our visit.
We have been inside some of the most beautiful churches, cathedrals, and basilicas on our travels. Their beauty has blown us away. But walking into the Basilica San Marco, wow. I instantly fell in love. We both looked at each other as if we had walked into a treasure box. Gold mosaic tiles from top to bottom, the most incredible religious artwork, the smell of incense. It was a thing of absolute beauty.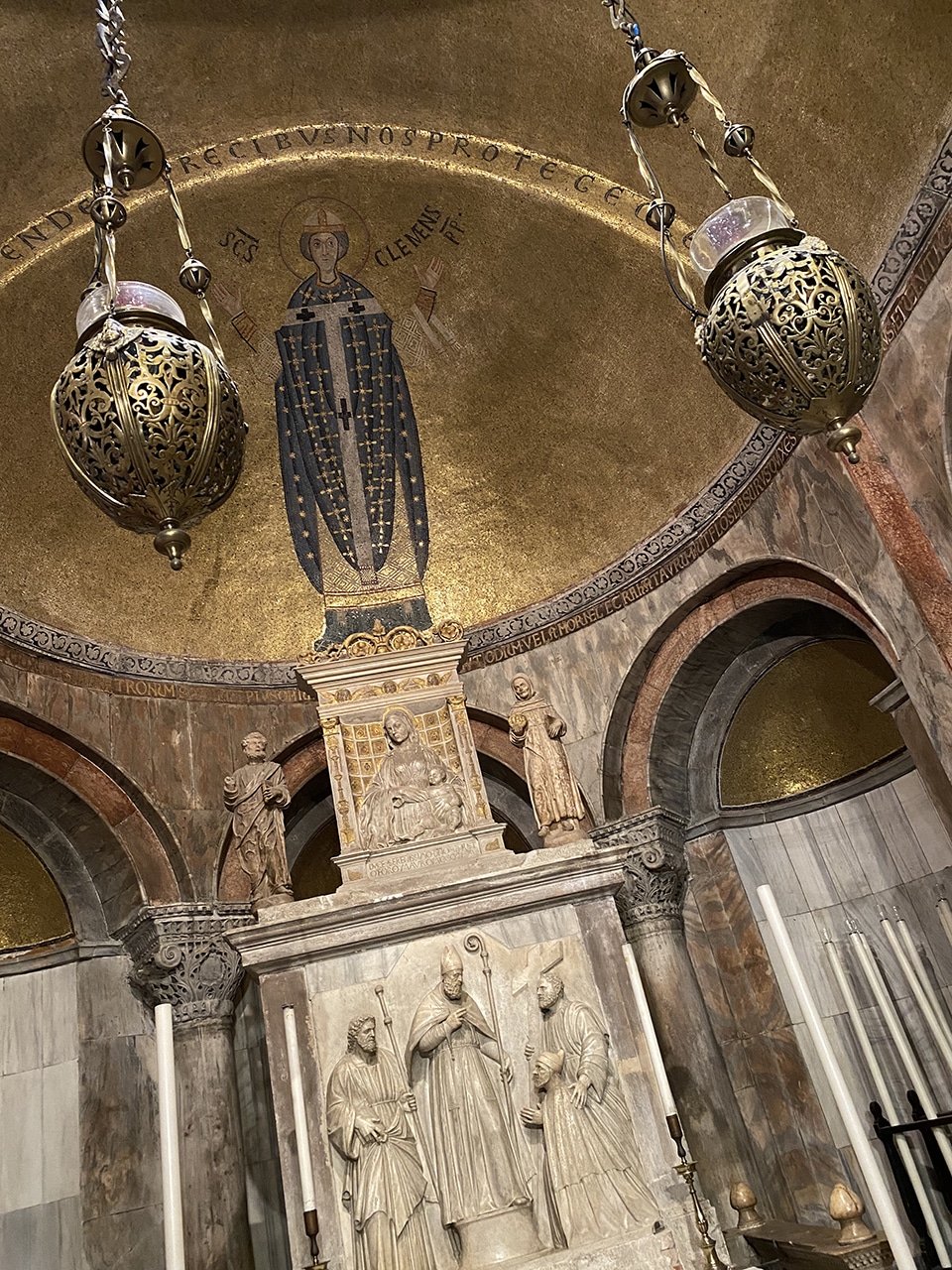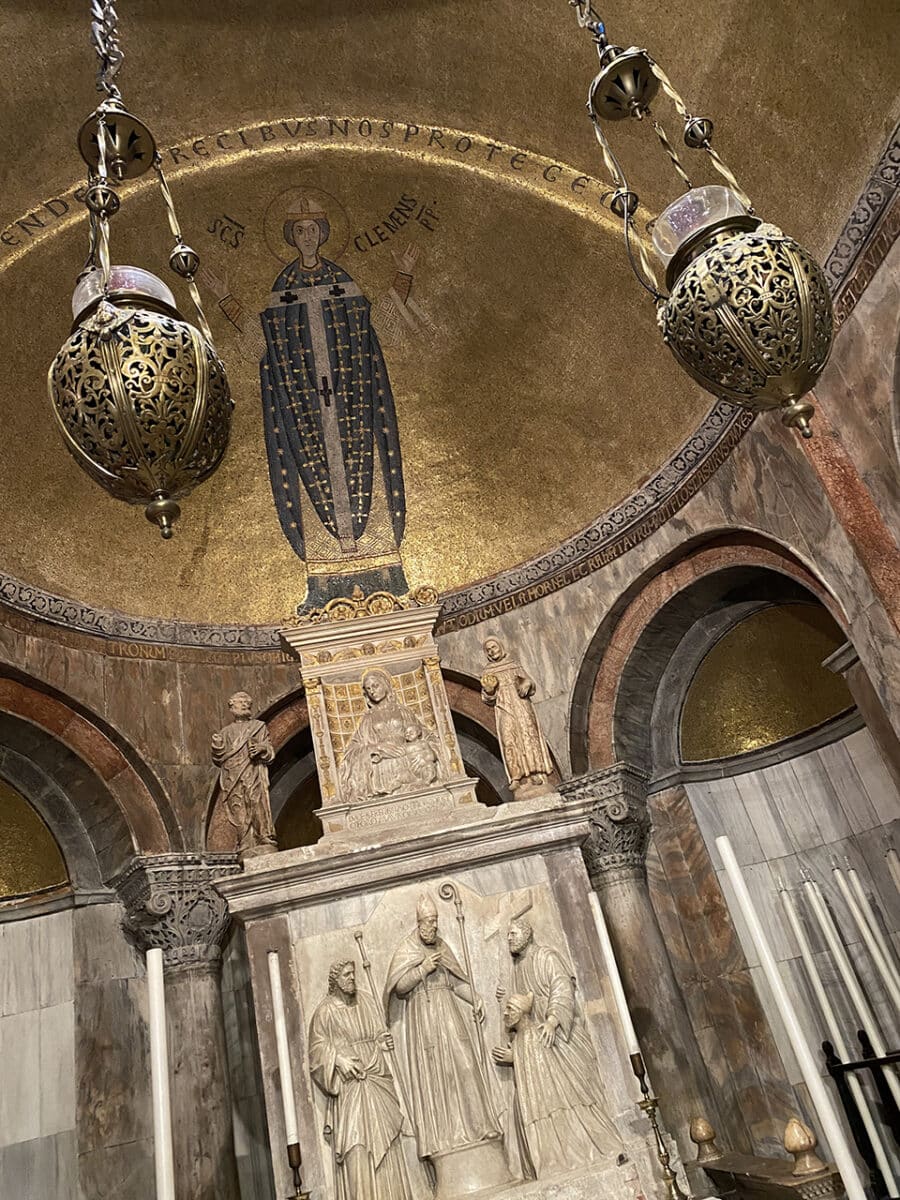 THE HORSES OF SAINT MARK
Speaking to fellow travel bloggers online, when we arrived home, they said the basilica wasn't open at the time of their visit. So, we feel very lucky to have been able to go inside. As well as the main part of the church, upstairs, is a small museum and access to the roof. Here you can see real, and copies of The Horses of Saint Mark.
Napoleon looted these huge bronze statues in 1797. They returned the horses in 1815. The originals now stand inside Saint Mark's for conservation. Copies adorn the outside of the building.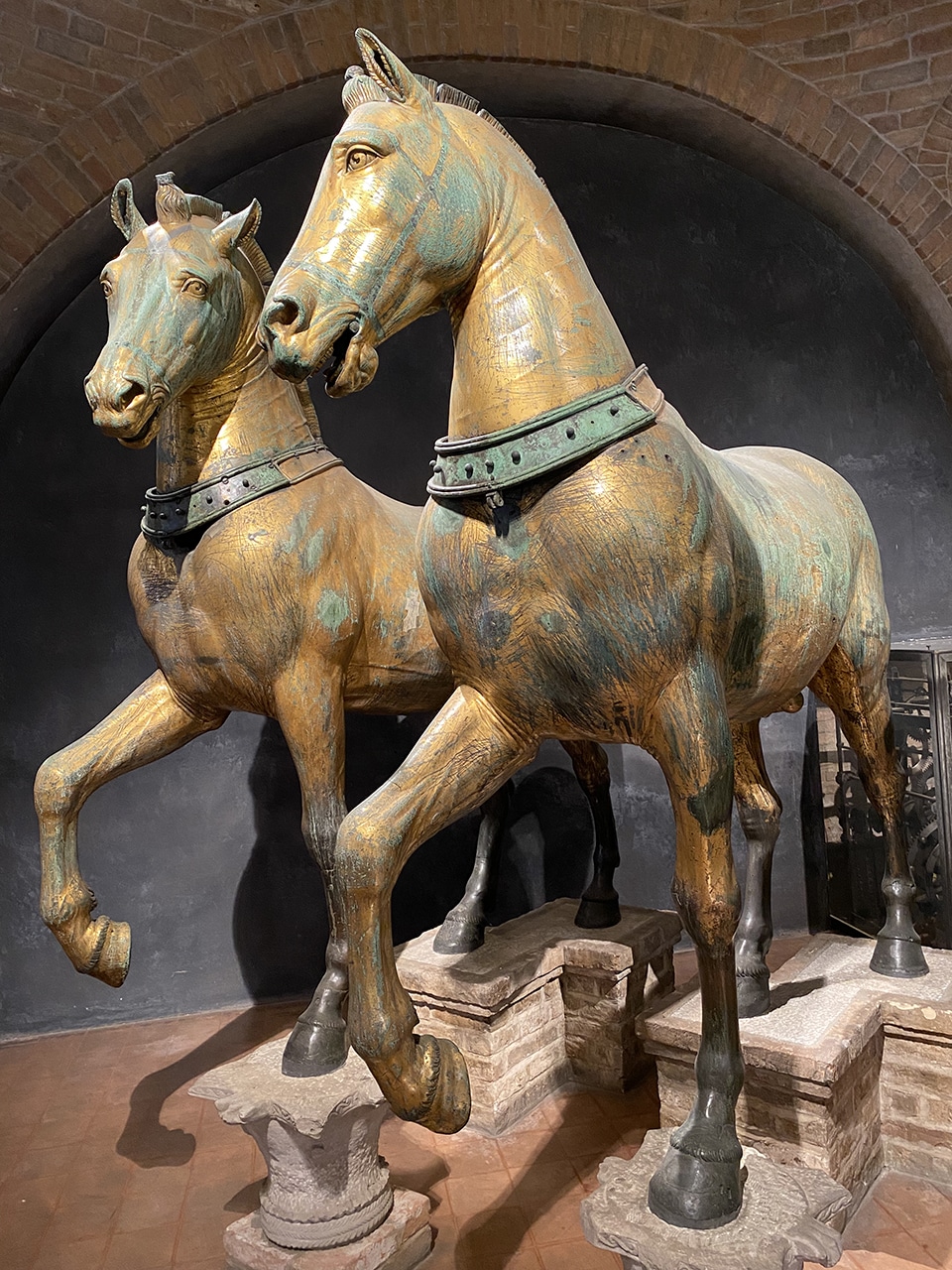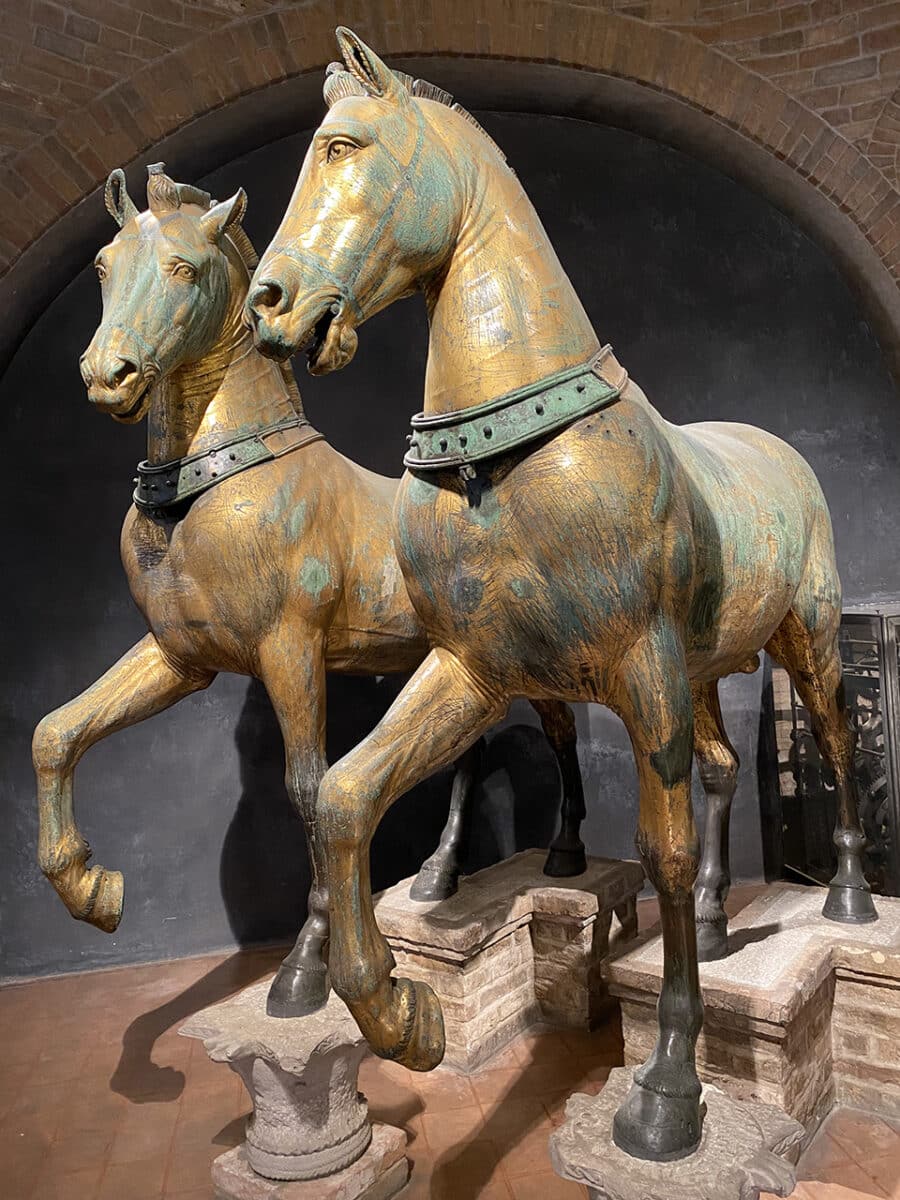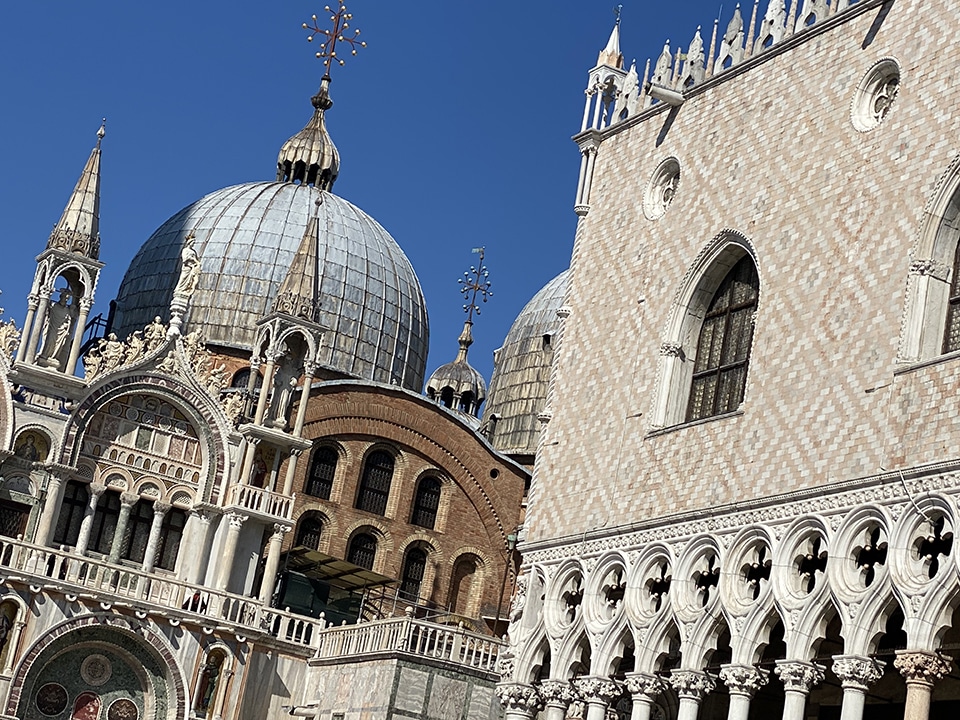 BASILICA DI SANTA MARIA DELLA SALUTE
Visit the Basilica di Santa Maria della Salute, on what I call "the pointy bit of Venice". They built this baroque style church in the 1600s. Scaffolding covered the church at the time of our visit as it was undergoing restoration work.
To get to the basilica, we walked through many streets and squares, including Campo Santo Stefano and over Ponte dell'Accademia, the academy bridge. This, another famous Venetian landmark.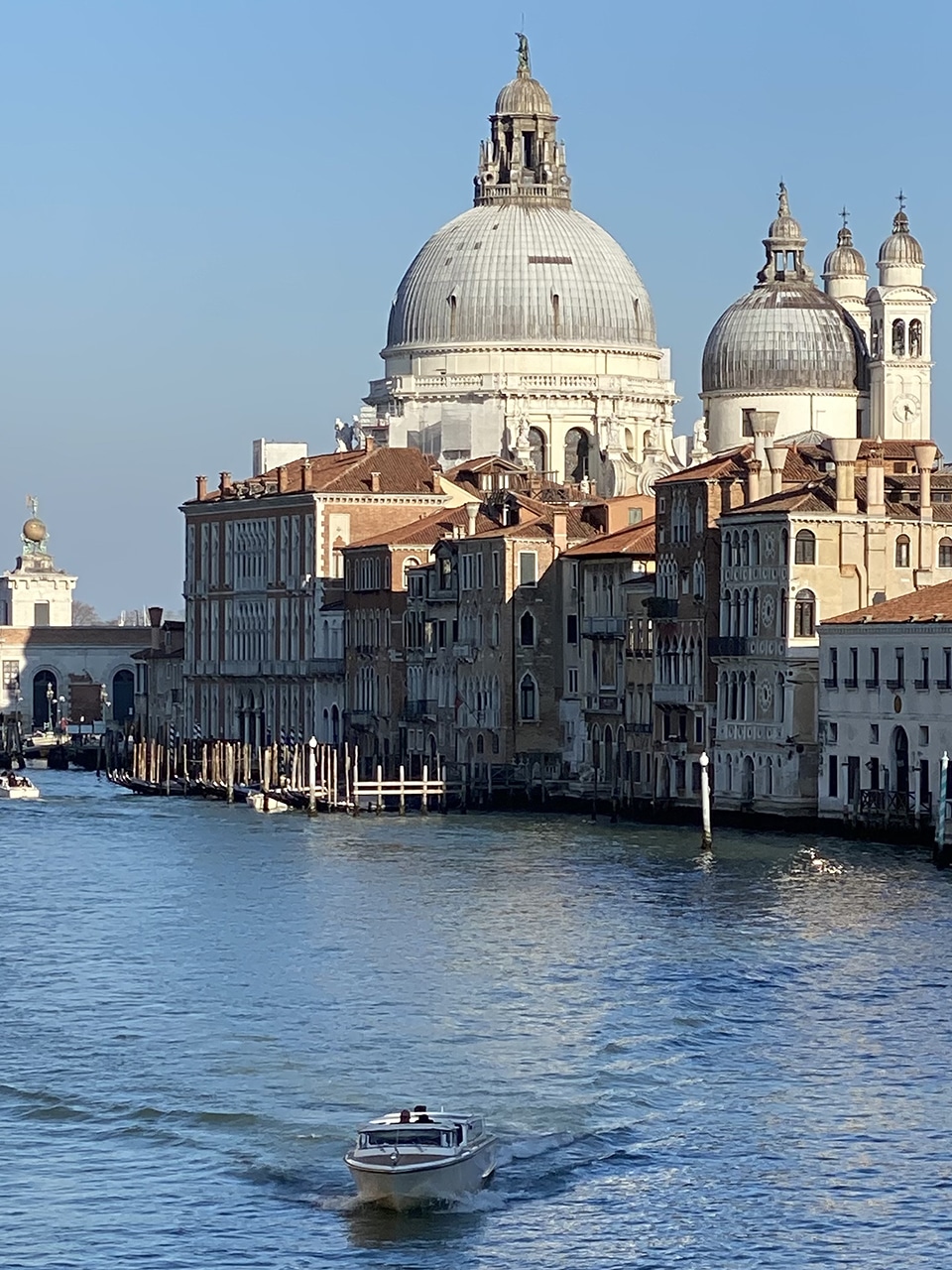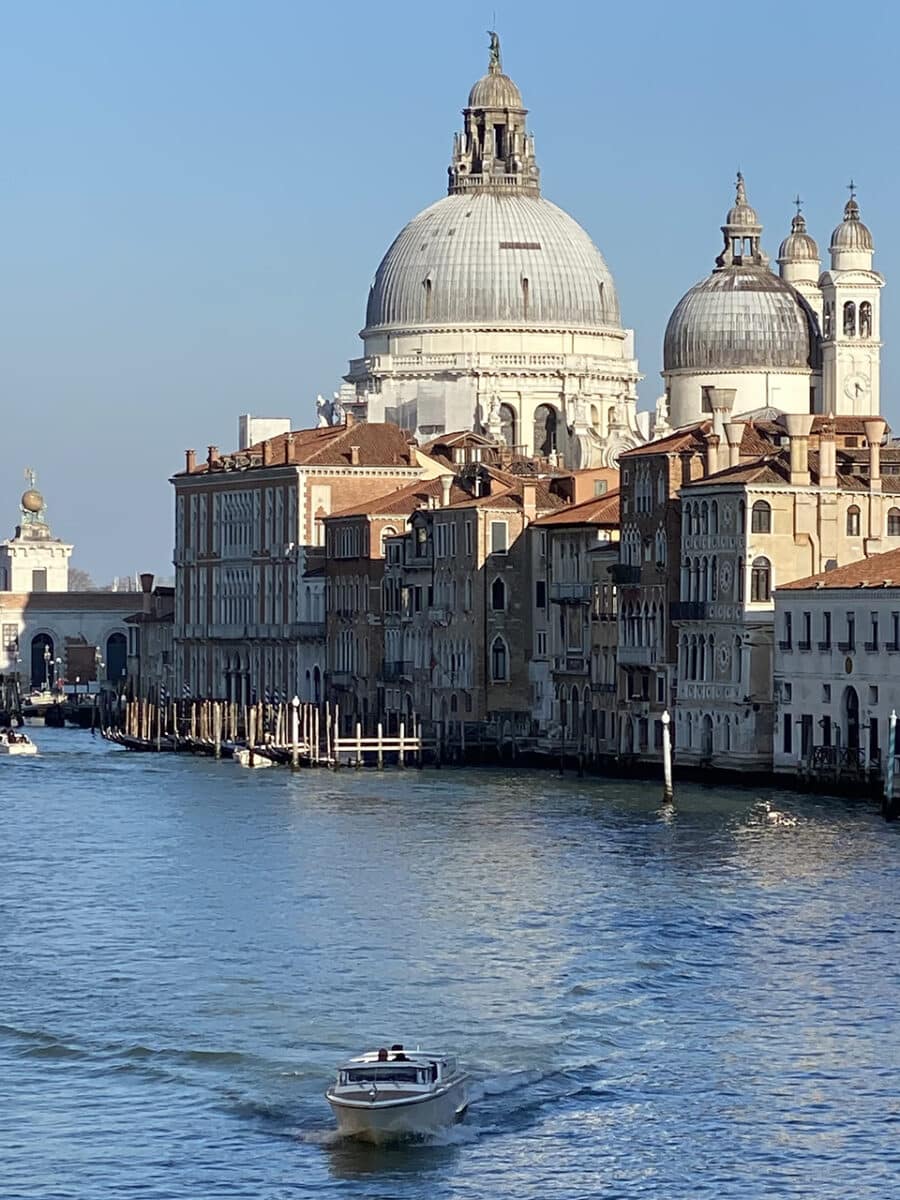 CHIESA DI SANTA MARIA ASSUNTA
We found the church of Santa Maria Assunta as we made our way to catch the ferry to Murano and Burano. You can find it on Campo dei Gesuiti, just off the Fondamente Nova. It was closed when we first found it. However, after our trip, we noticed it was open, so we took a peep inside. Thankfully, we made the right choice.
They decorated this church beautifully with the finest marble and frescos. There was a small charge of €1 to visit. It's a great place, and well worth a quick nosey round.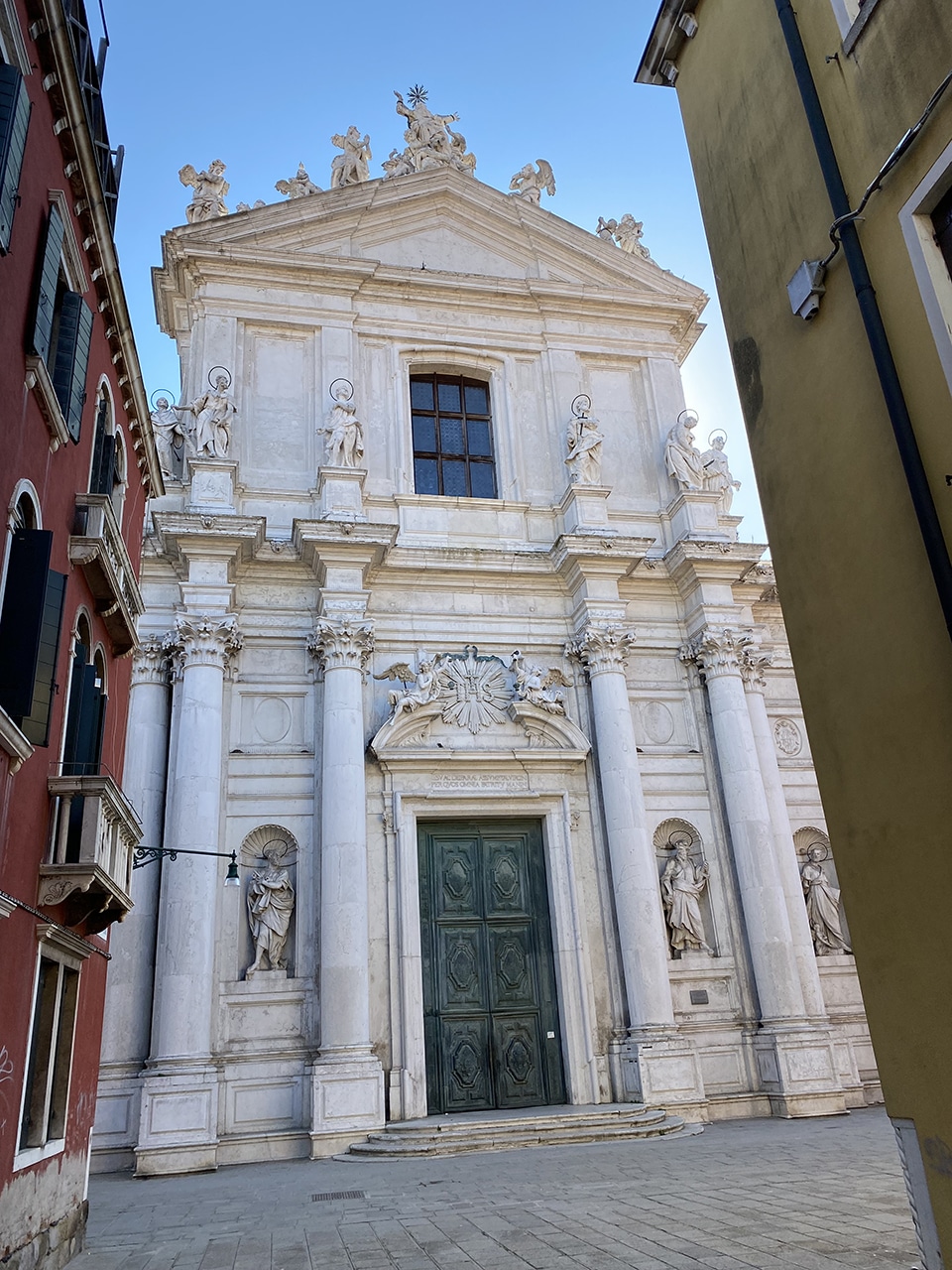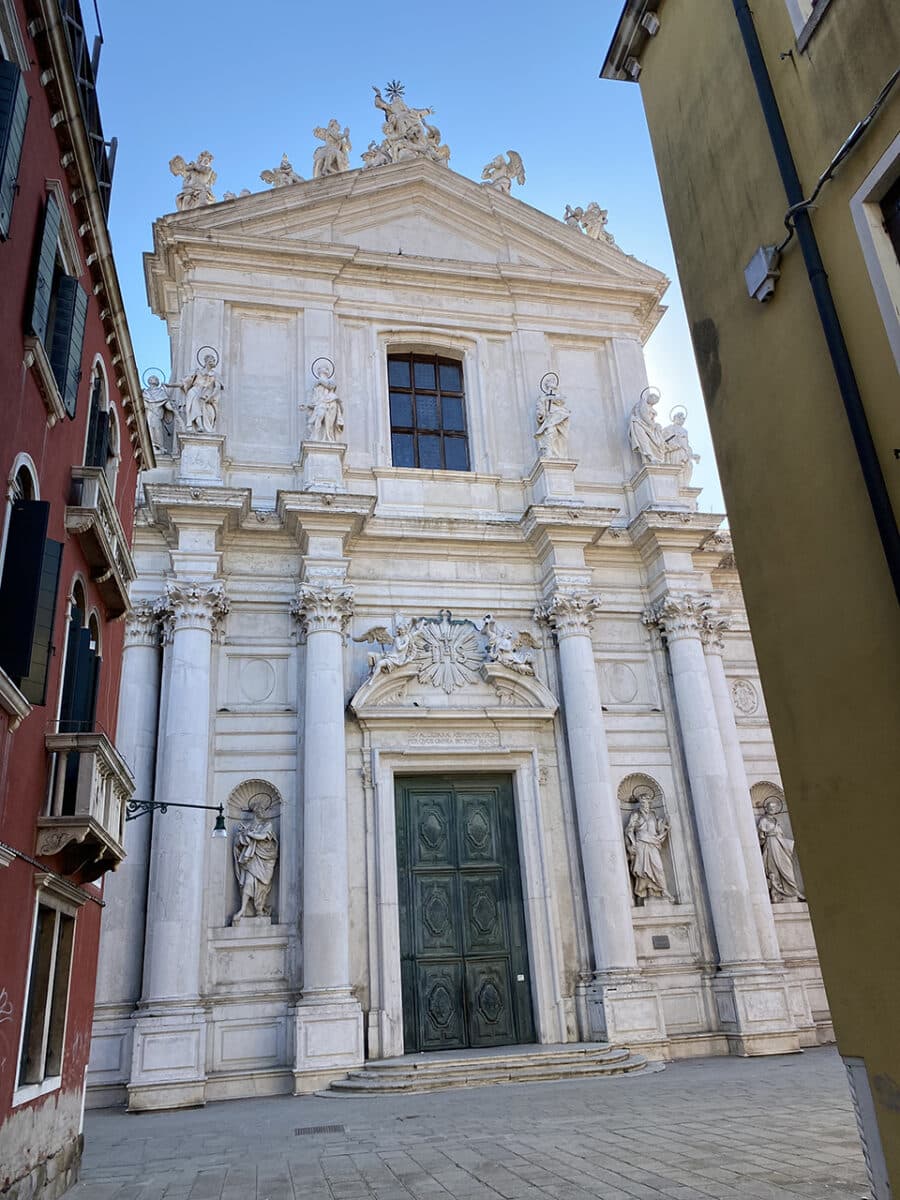 VISIT MORE CHURCHES & BASILICA'S
There are hundreds of these scattered across the island of Venice, some small, some large but all are so incredibly decorated with fine paintings, marble monuments and religious symbolism and relics. Some charge a small fee, some are free. See how many you can find.
Enjoying these 15 awesome things you can't miss in Venice? Looking for more Italian inspiration? Why not visit Rome! Read: Planning a surprise trip to Rome, with itinerary.
TAKE A DAY TRIP TO THE ISLANDS OF MURANO & BURANO
Our itinerary for this trip would take us to the islands of Murano and Burano. Famous for glass and lace making respectively, these islands have a beauty and uniqueness of their own. Colourful buildings, and a much slower pace. You simply can't visit Venice and not take a trip to these islands, do it as a day trip or spend longer here, either way, make sure you do.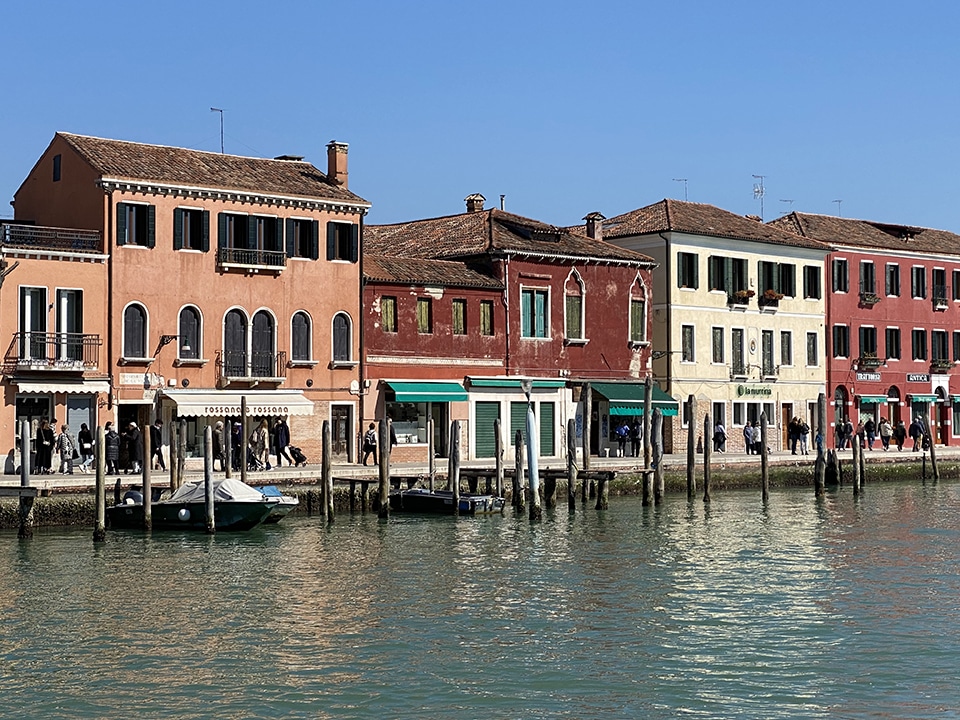 PALAZZO CONTARINI DEL BOVOLO
This magnificent spiral staircase, Scala Contarini del Bovolo, belongs to the Palazzo Contarini del Bovolo, a restored 15th century palace. They featured the staircase in Orson Welles 'Othello'.
The stairs are available to climb for a small fee, and you get magnificent views across the city. We were too late to do this, but I would highly recommend the experience. We stood in a small courtyard opposite and were more than happy just looking at it and taking photos. It was beautiful.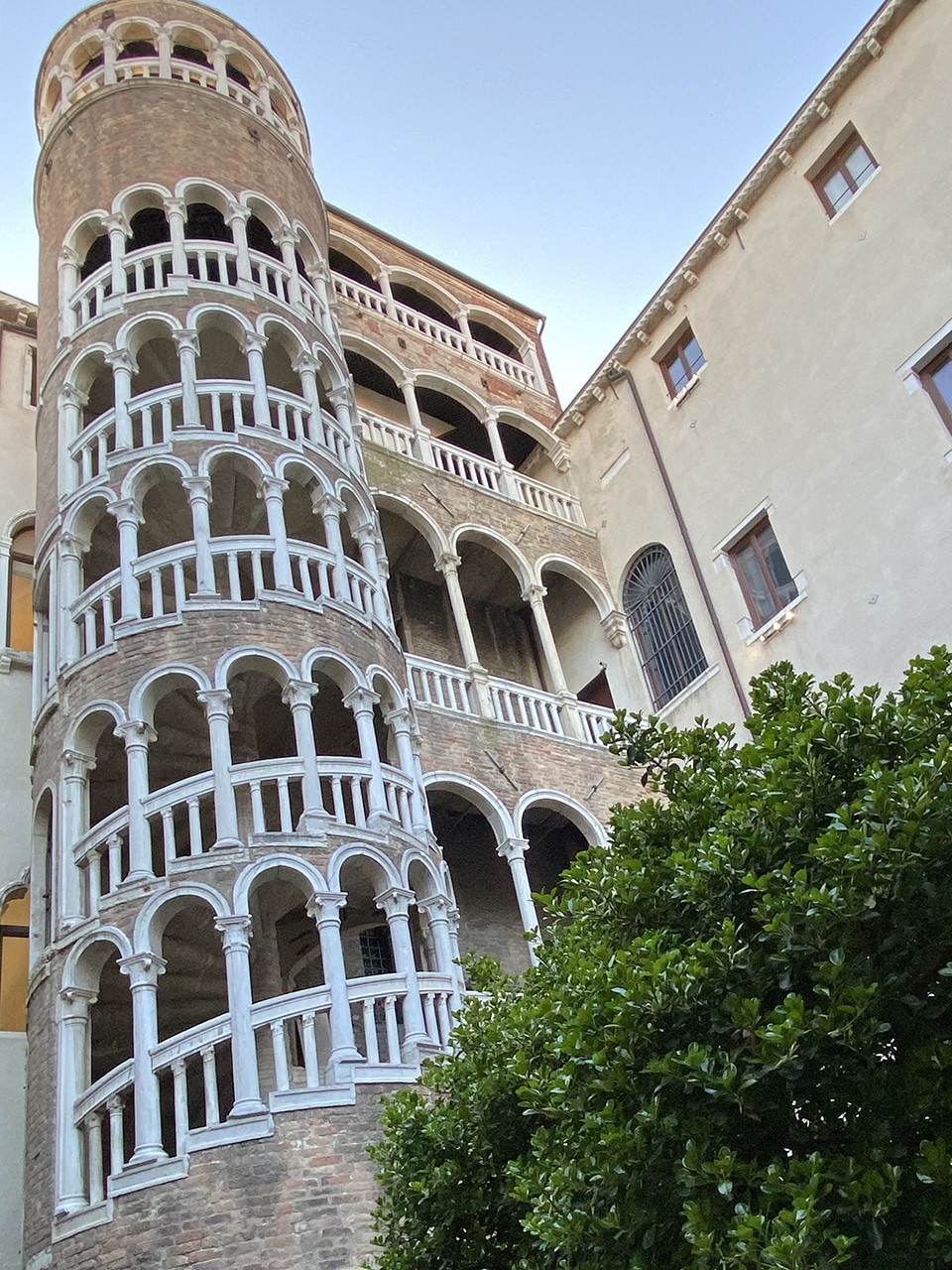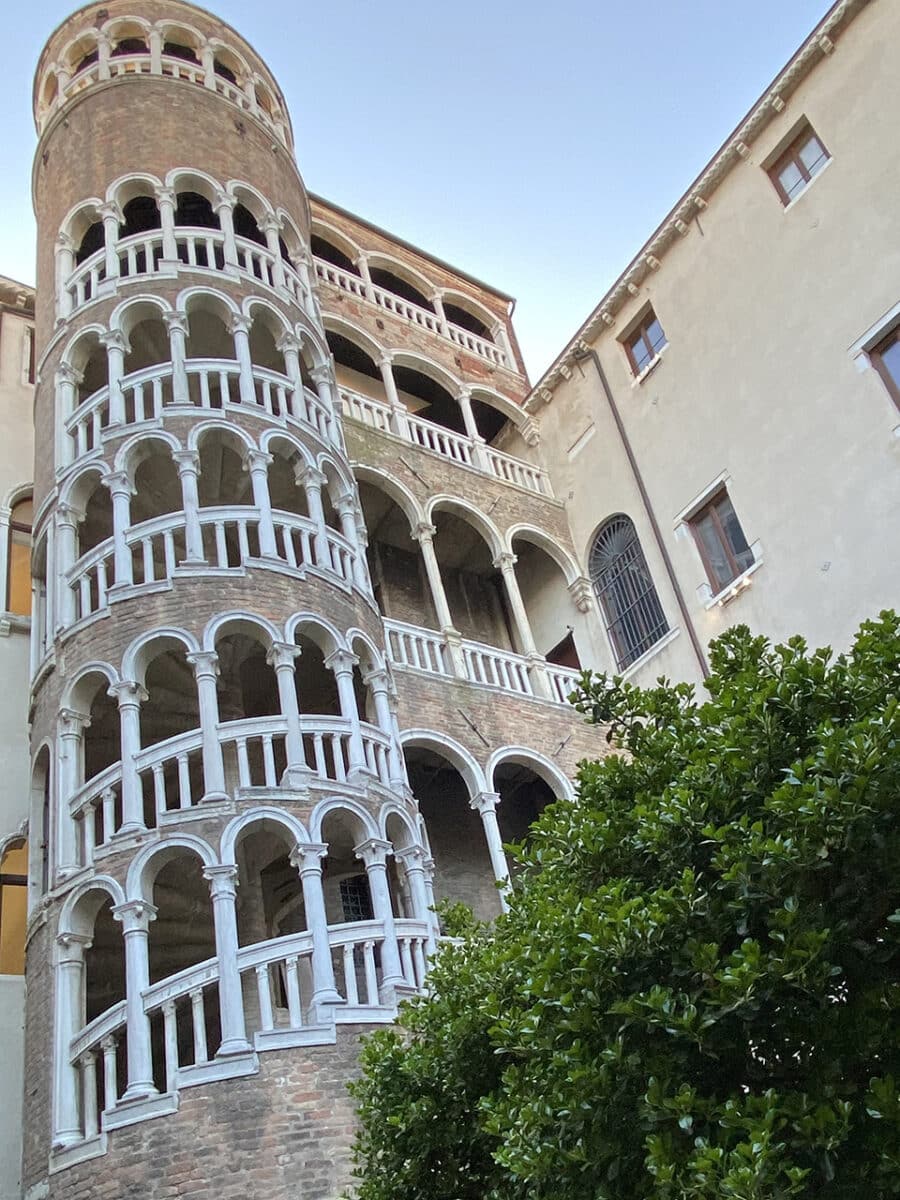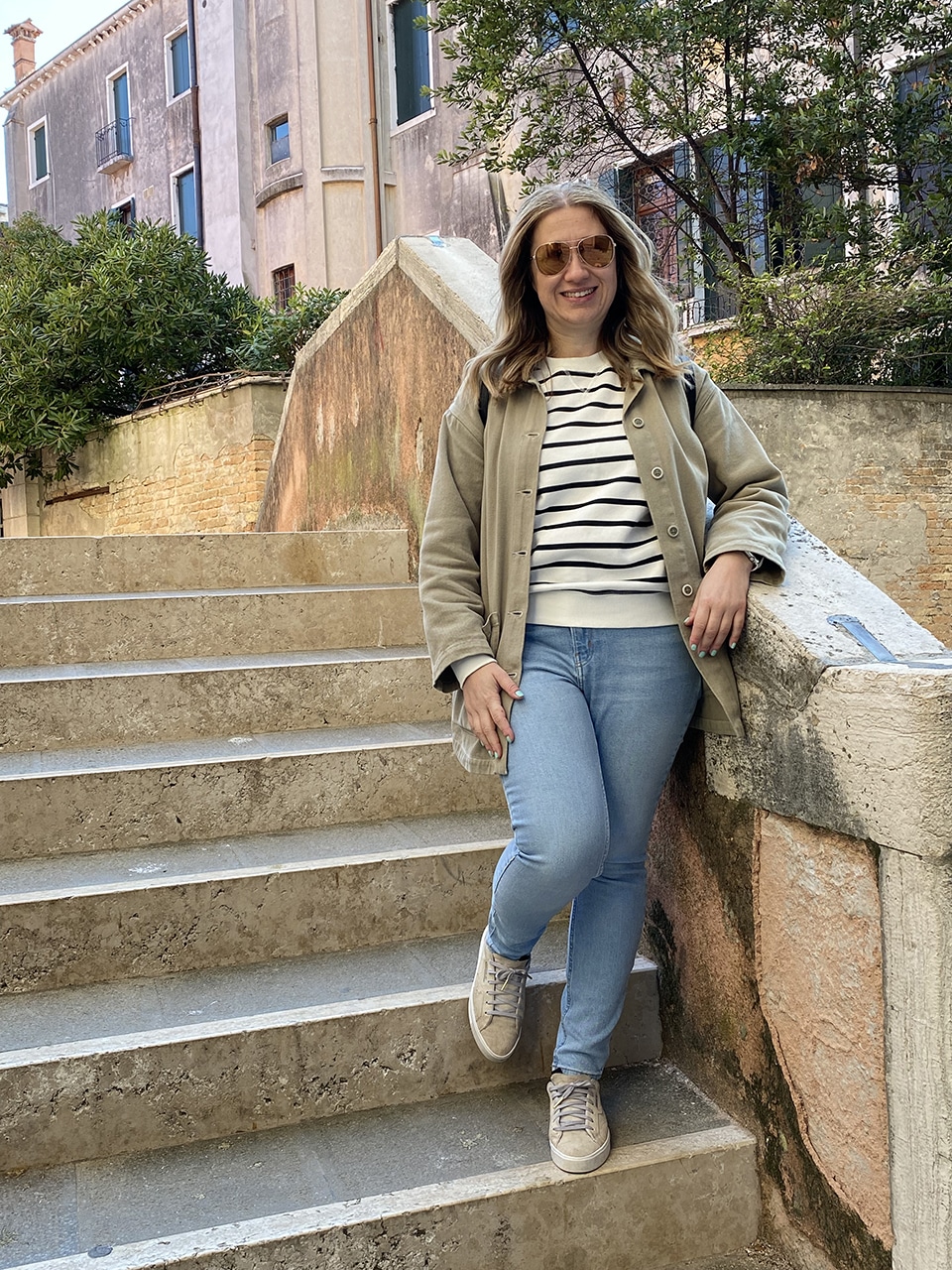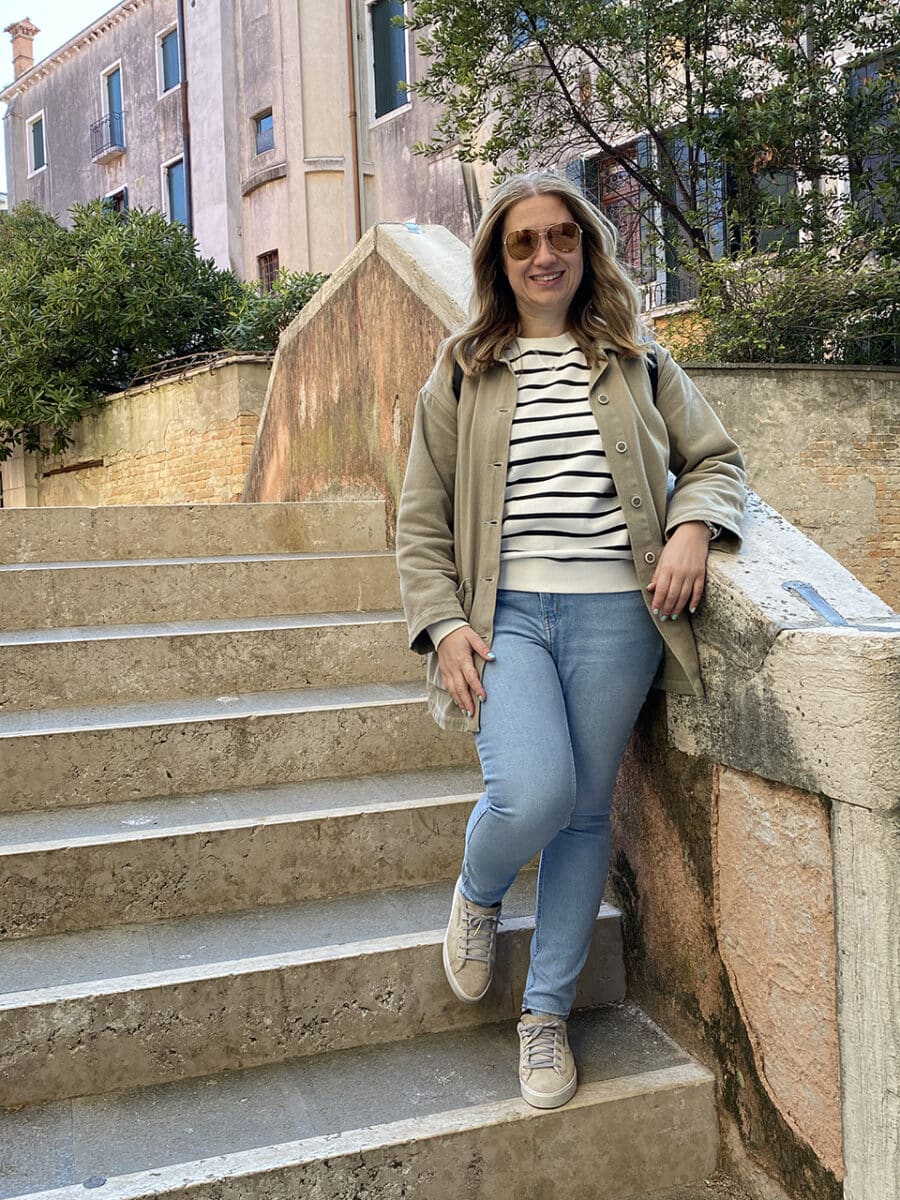 THE CEMETERY OF SAN MICHELE
The cemetery is a five-minute ferry ride away and sits on its own private island. It is so peaceful and feels like a million miles away from the hustle and bustle of the main island. Family tombs and mausoleums, marble monuments and graves of the famous are enough to keep you busy for a couple of hours.
You can download a map of the cemetery online or follow the signs that guide you to some of its most notable burials, like composer Igor Stravinsky and his wife.
The site has a rich and interesting history. Special funerary boats and gondolas are used to transport the deceased and mourners across the water for services.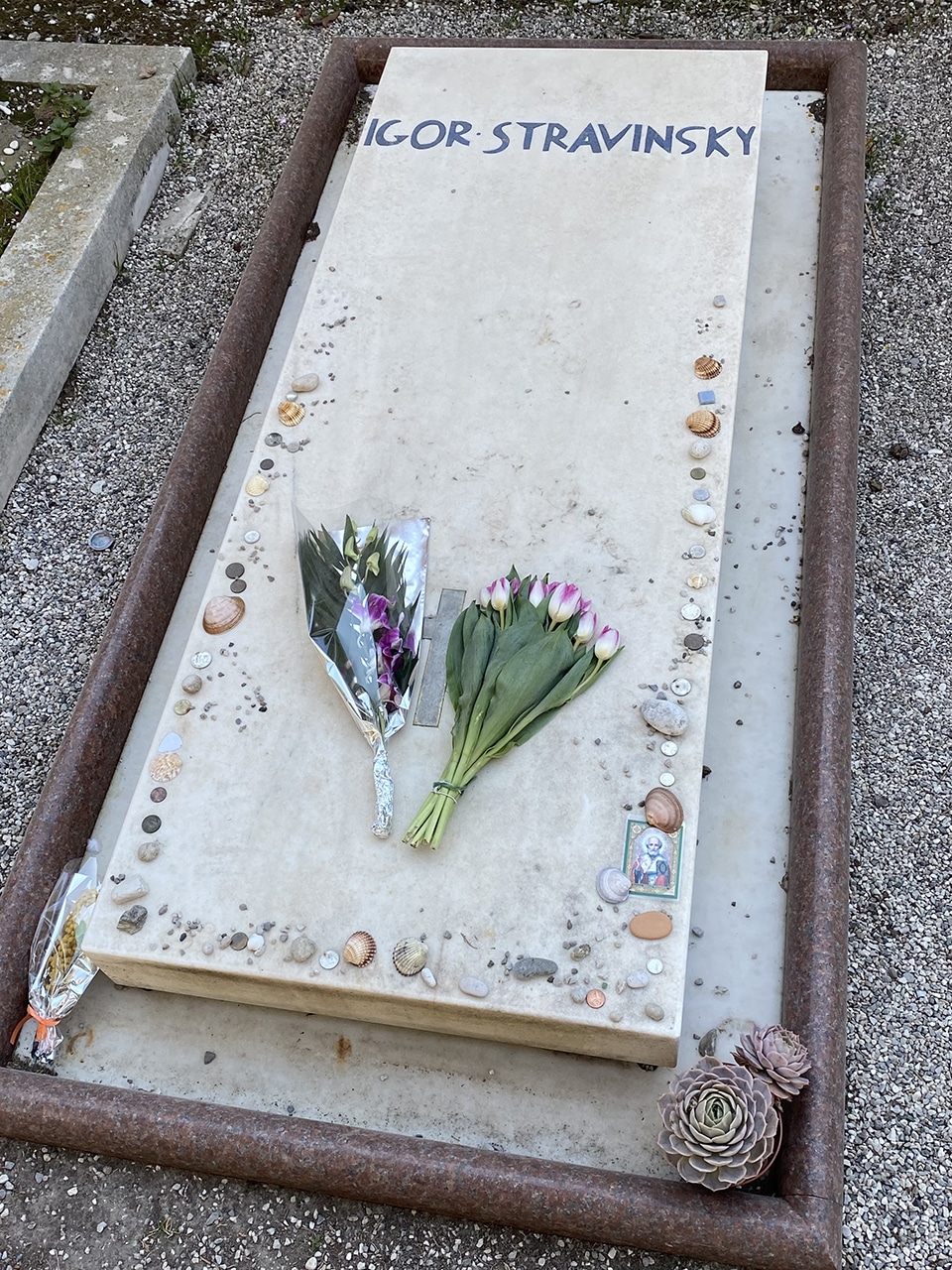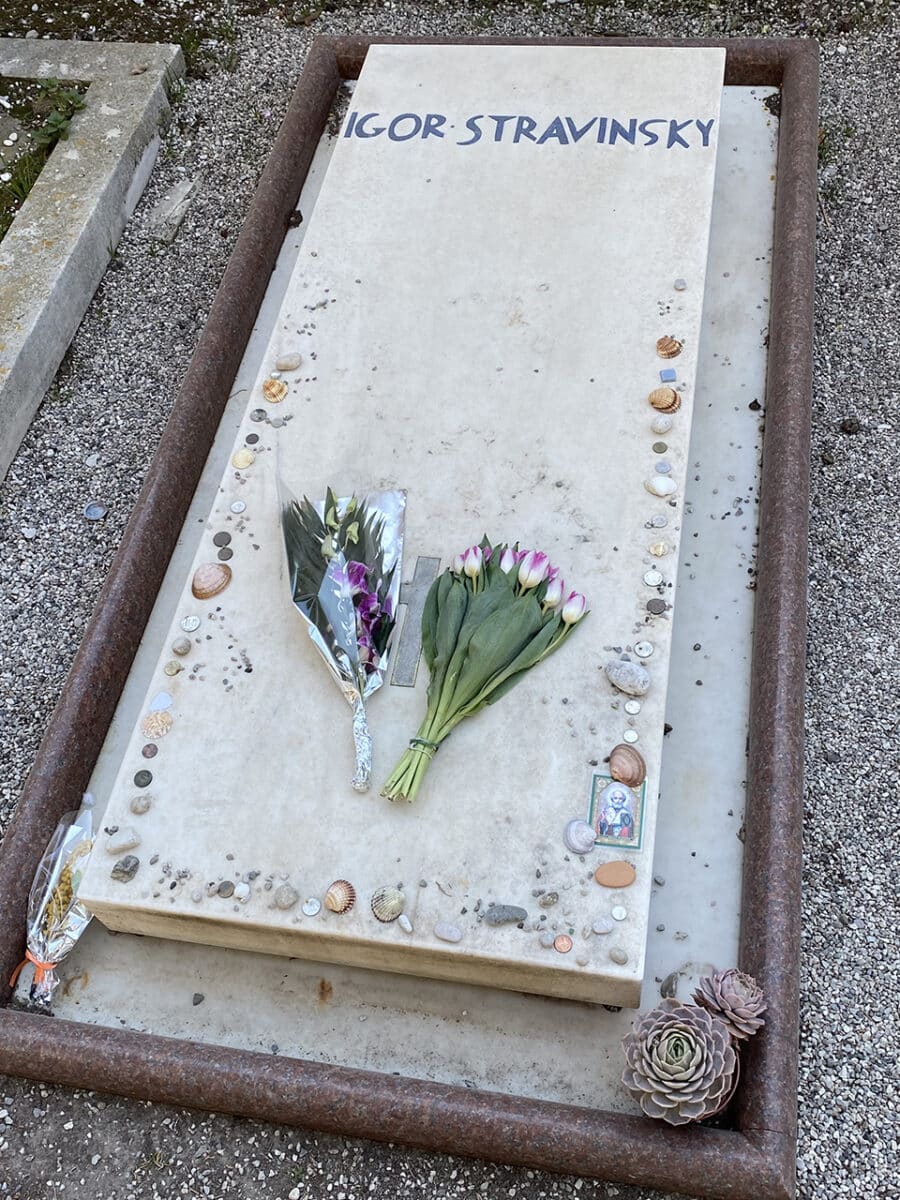 THE BOOK SHOP, LIBRERIA ACQUA ALTA
We stumbled across this little bookstore by accident. Stocked floor to ceiling with thousands of books, they even use a full sized gondola positioned in the middle of the shop as storage. It was great.
There was a spot at the back of the store for a cute little photo opportunity overlooking the canal, with a staircase made of old books. You can find Libreria Acqua Alta a short walk from Campo Santa Maria Formosa, on Calle Longa Santa Maria Formosa.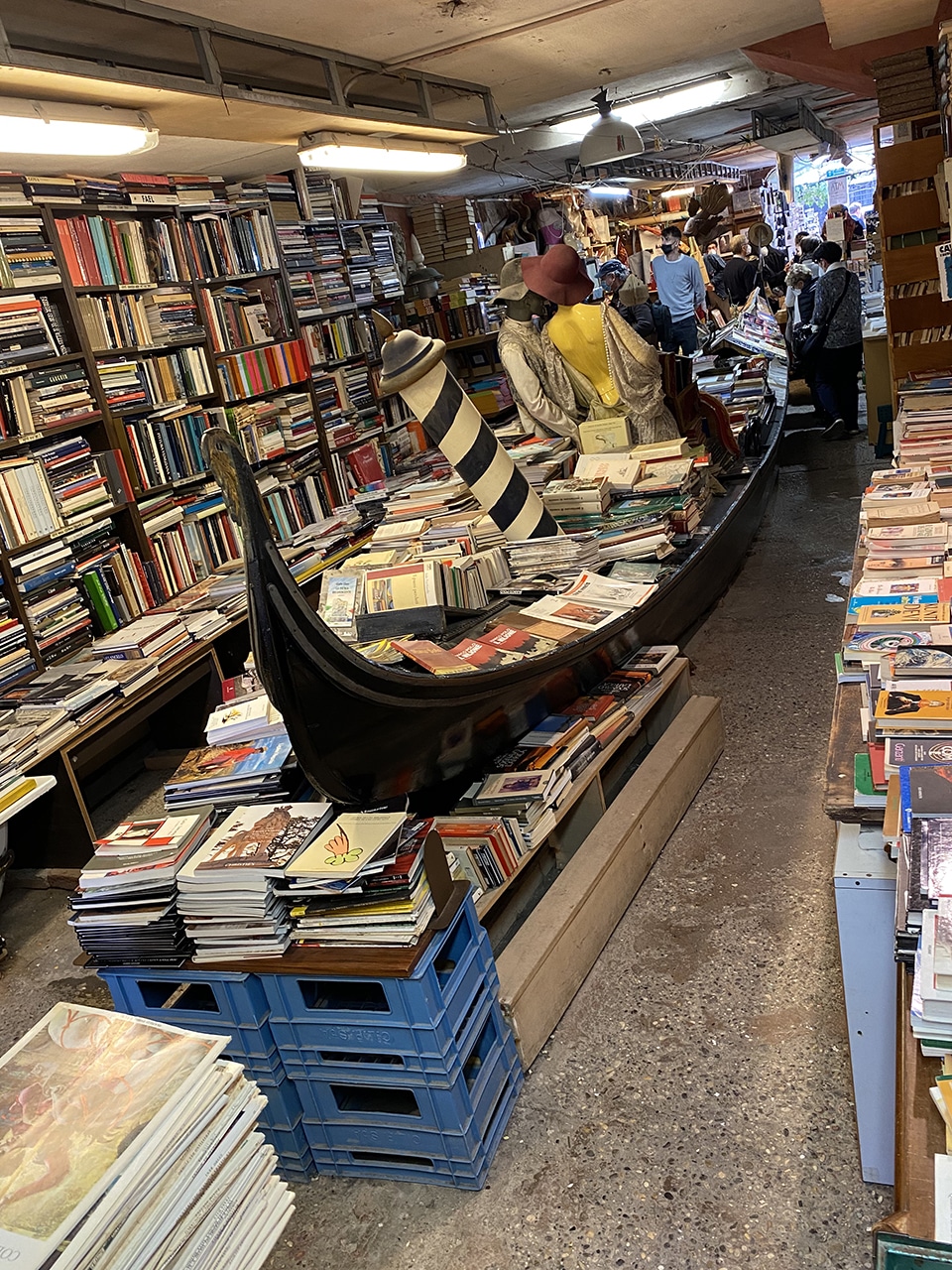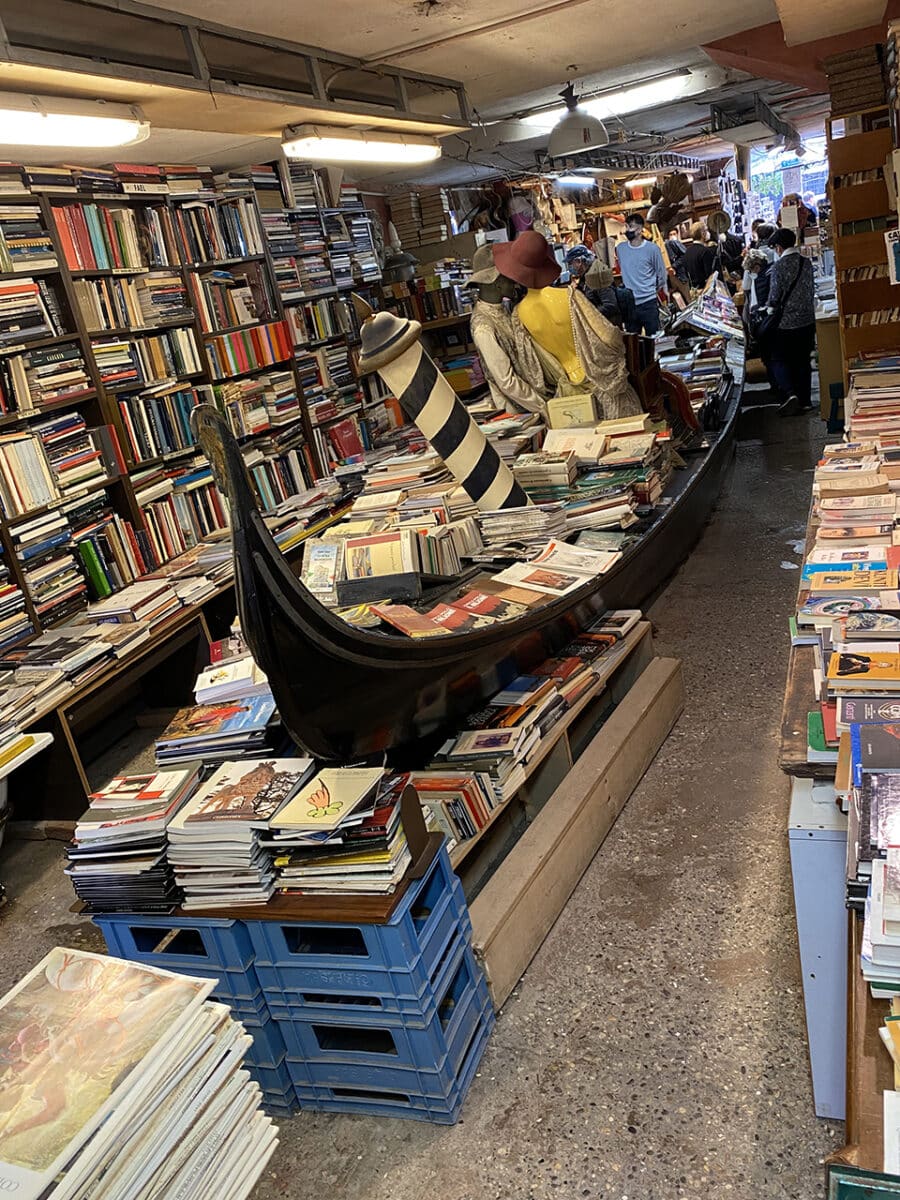 DOGES PALACE
A Venetian Gothic-style palace built in the 1300s and the residence of the Doge of Venice. A Doge is an elected person, lord and head of state over many Italian cities. There have been 120 Doges of Venice, they abolished the position after the fall of the Republic of Venice.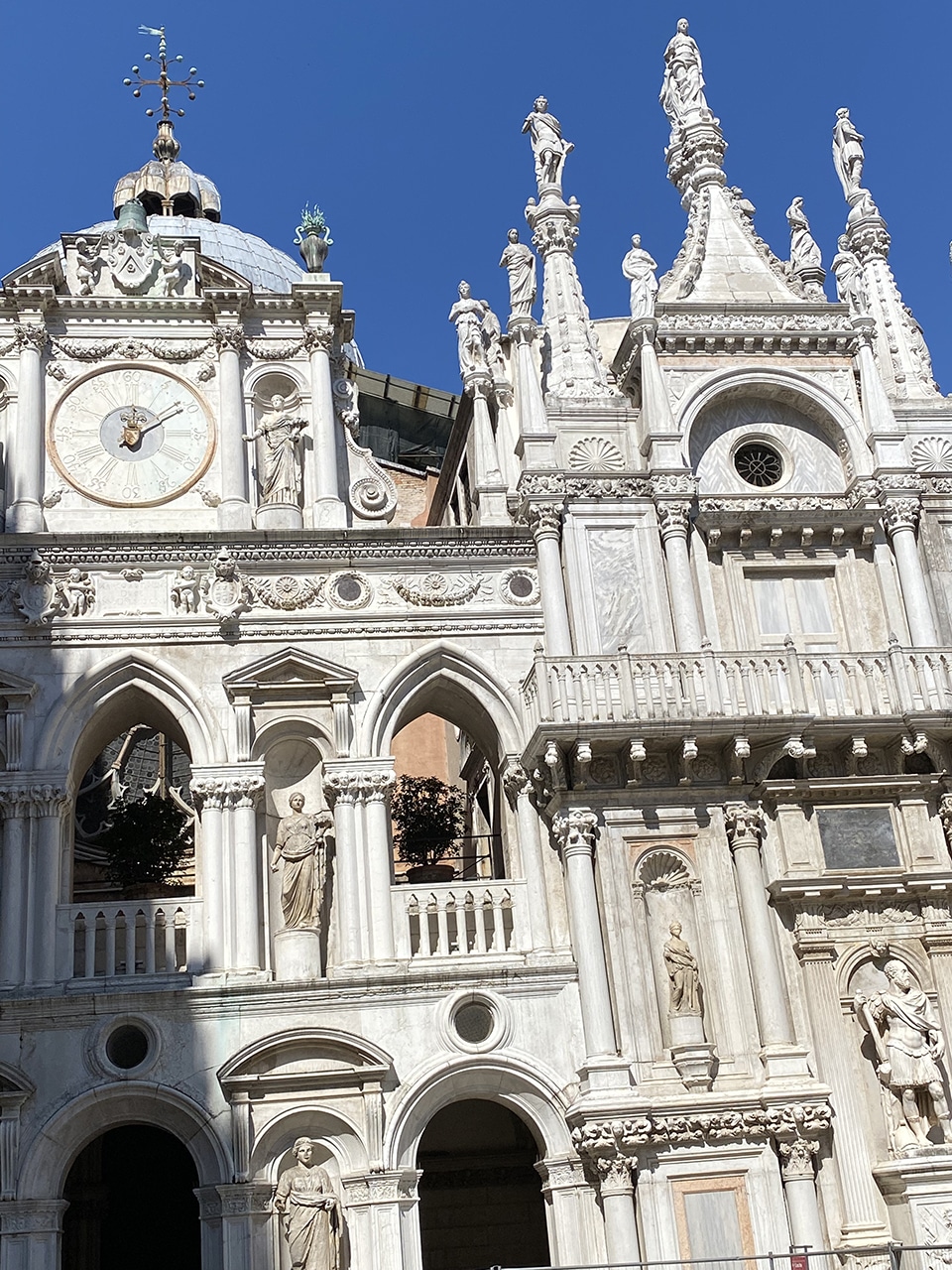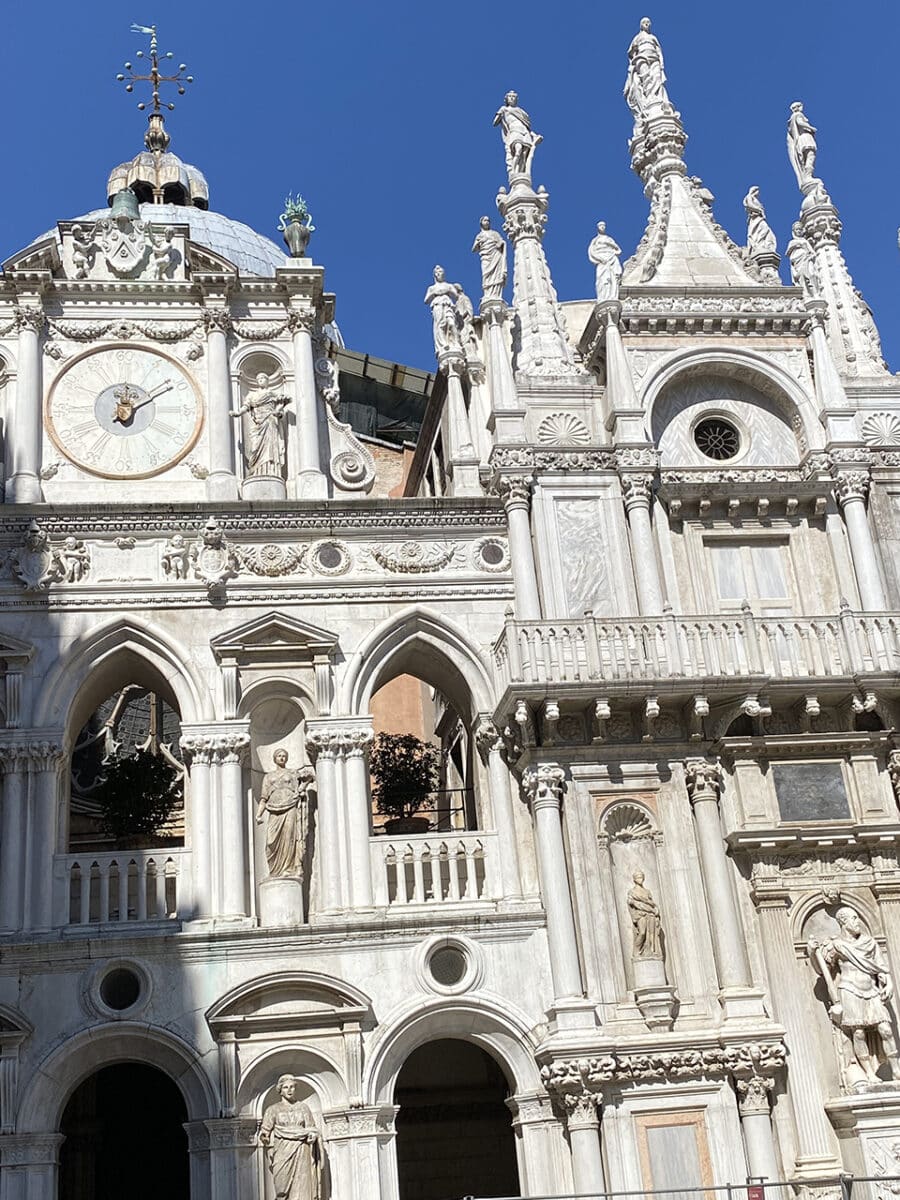 On the Piazza San Marco, the building became a museum in 1923. You can visit many of the areas of the palace, including the courtyard, institutional chambers, the Doges apartments and, of course, the old and new prison and the Bridge of Sighs.
The Chamber of the Great Council is home to the longest canvas painting in the world, Il Paradiso, and the palace itself holds an incredible amount of works of art. Tickets to visit the palace start from around €30, you can get more expensive tickets but these included group guided tours, guide books and private tours.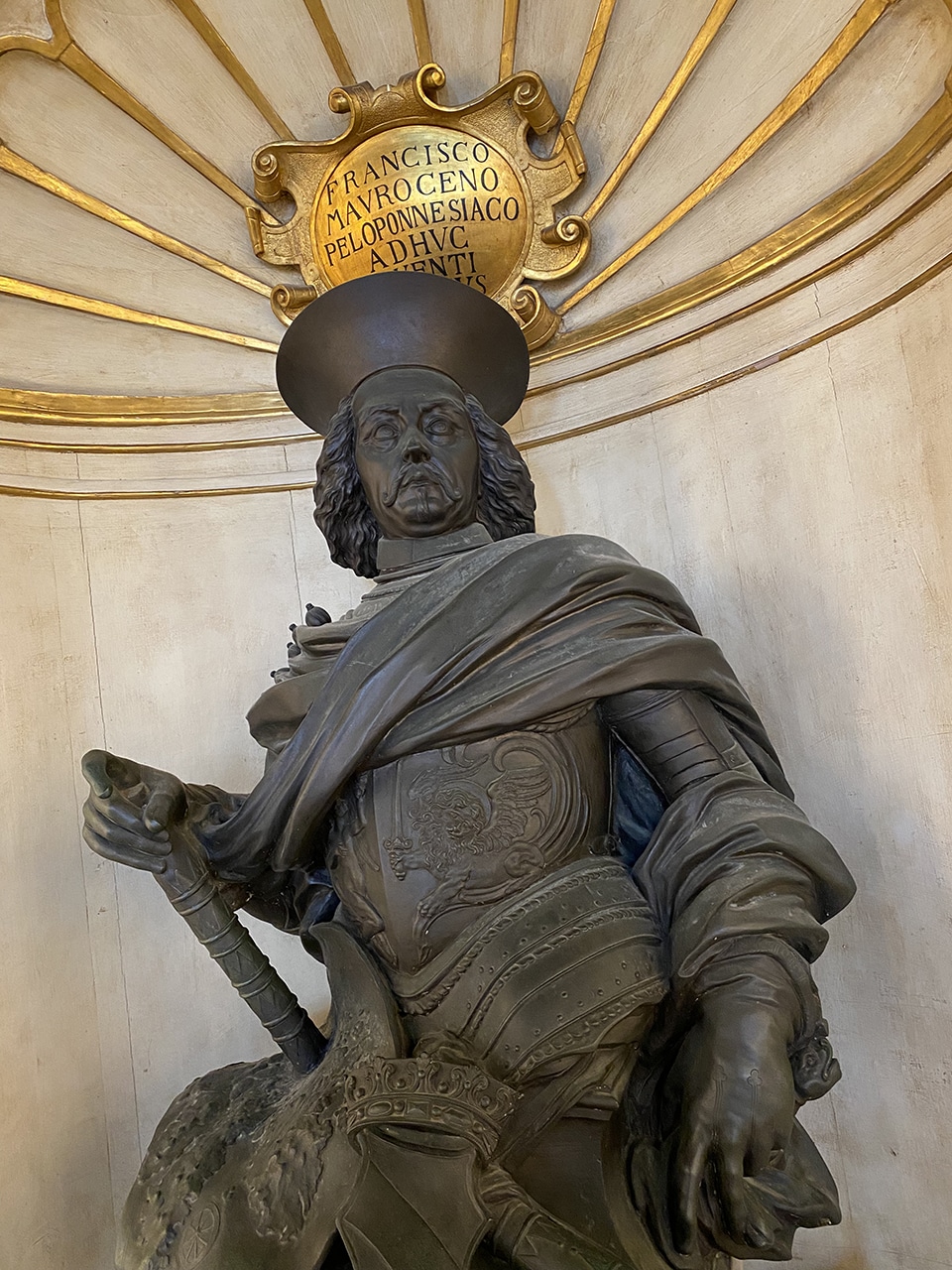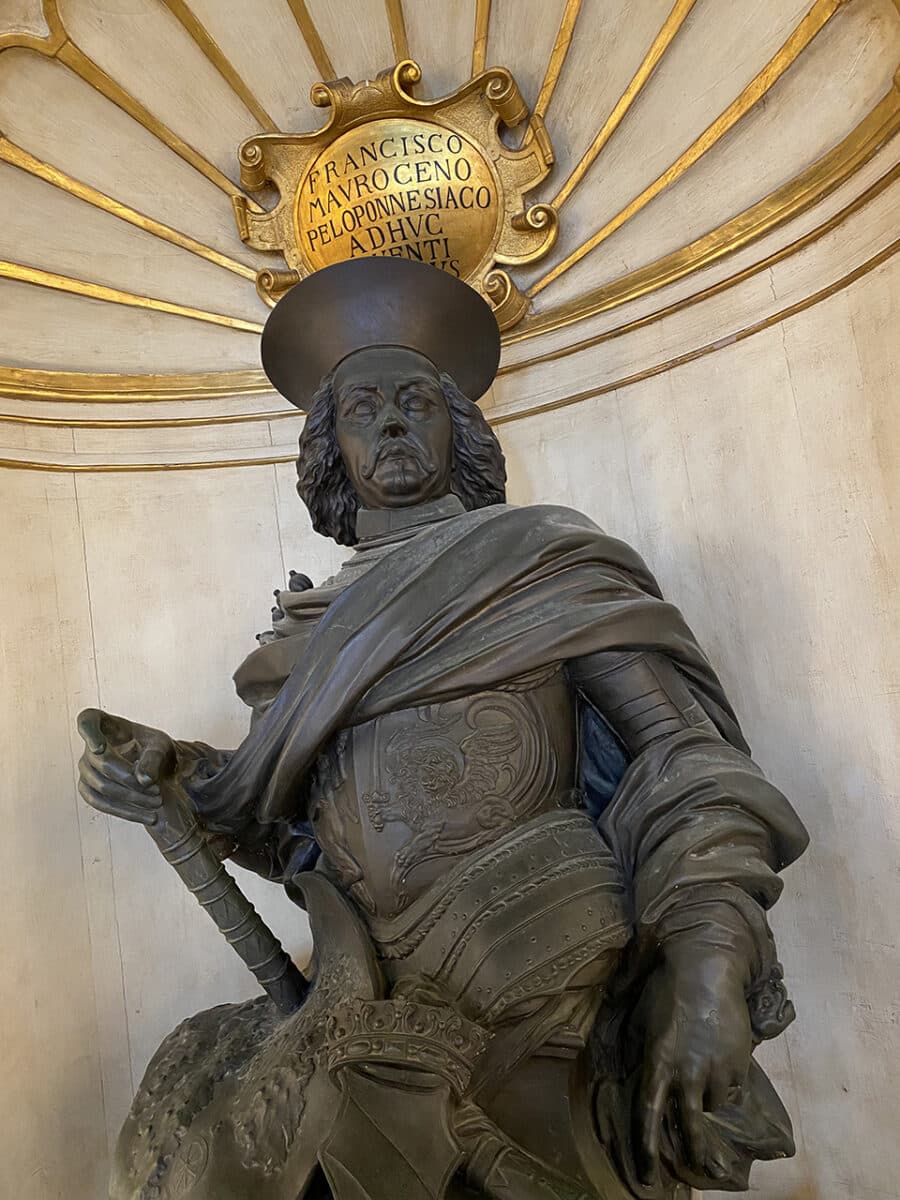 THE BRIDGE OF SIGHS
Built in approximately 1600, this iconic bridge made of white limestone links the interrogation rooms of the palace to the new prison. It was designed by Antonio Contino.
The view from the bridge's windows was the last that many of the convicts would see of Venice before imprisonment. It is said that many of them would sigh at the view before being locked away. In Italian, they know it as the Ponte dei Sospiri.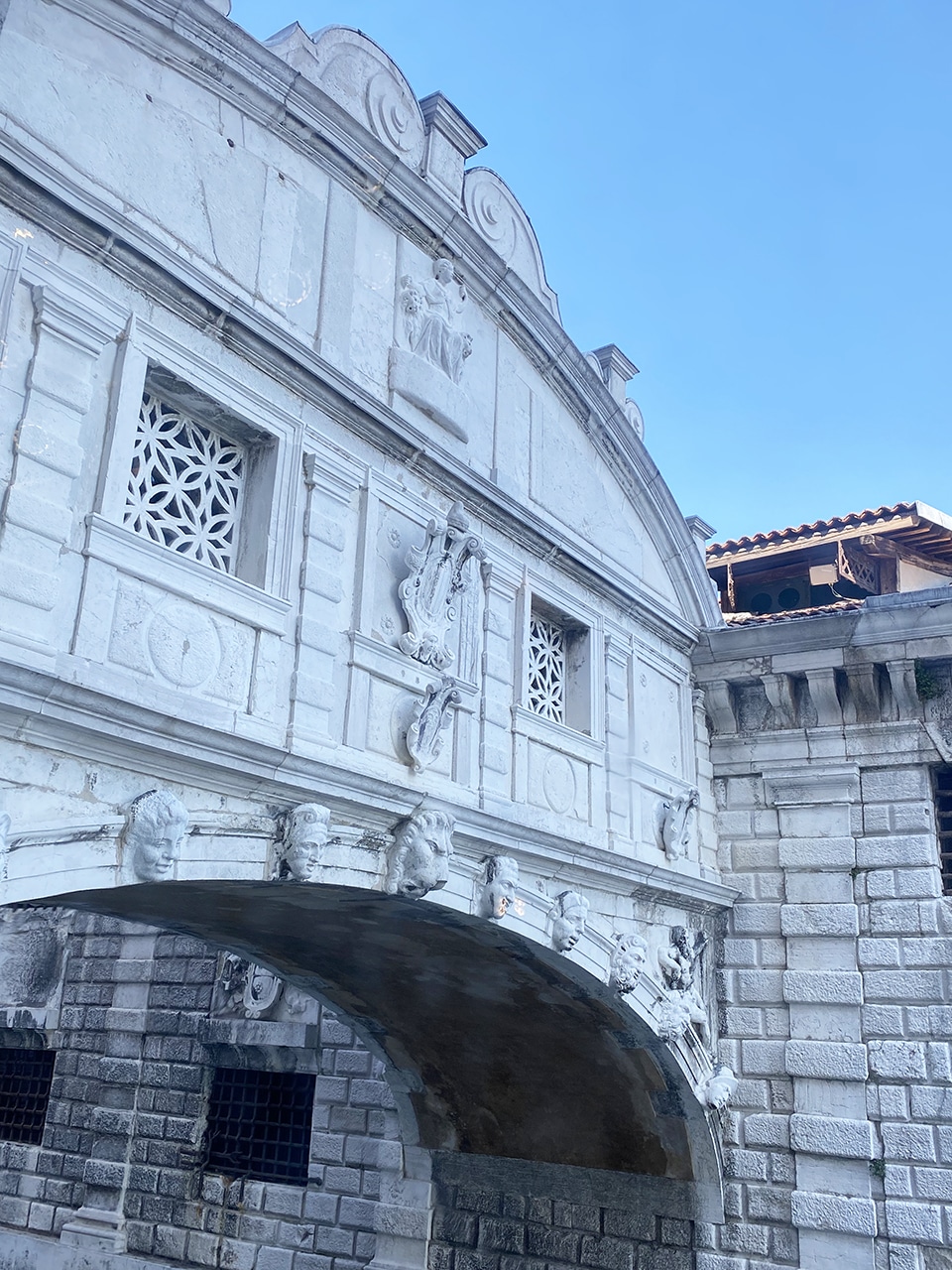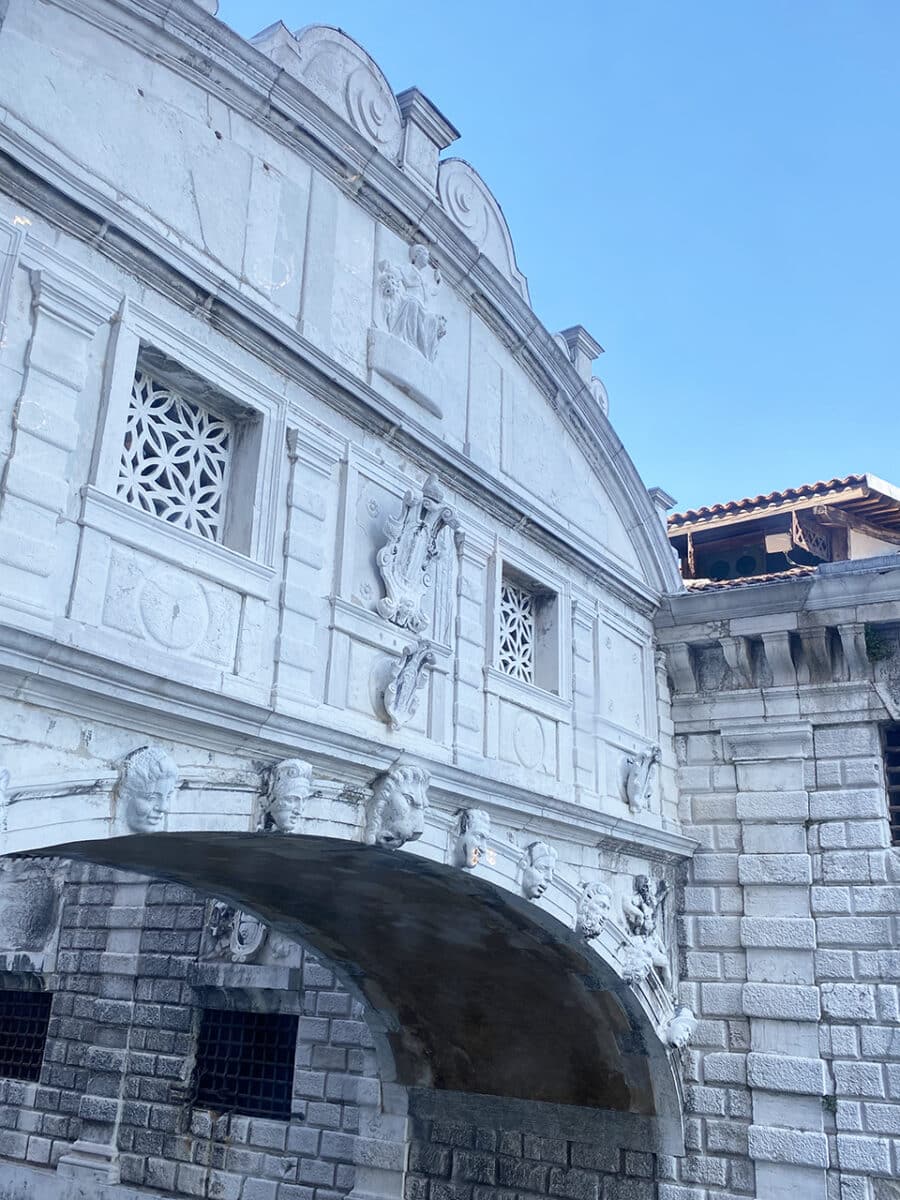 EXPLORE VENICE BY WATER TAXI
They usually set prices of water taxis at a fixed cost, depending on the company you use and where you go. You can get water taxis to and from pretty much anywhere on the lagoon. Most people use them to and from Marco Polo Airport. You can get shared airport access or if you prefer a private hire.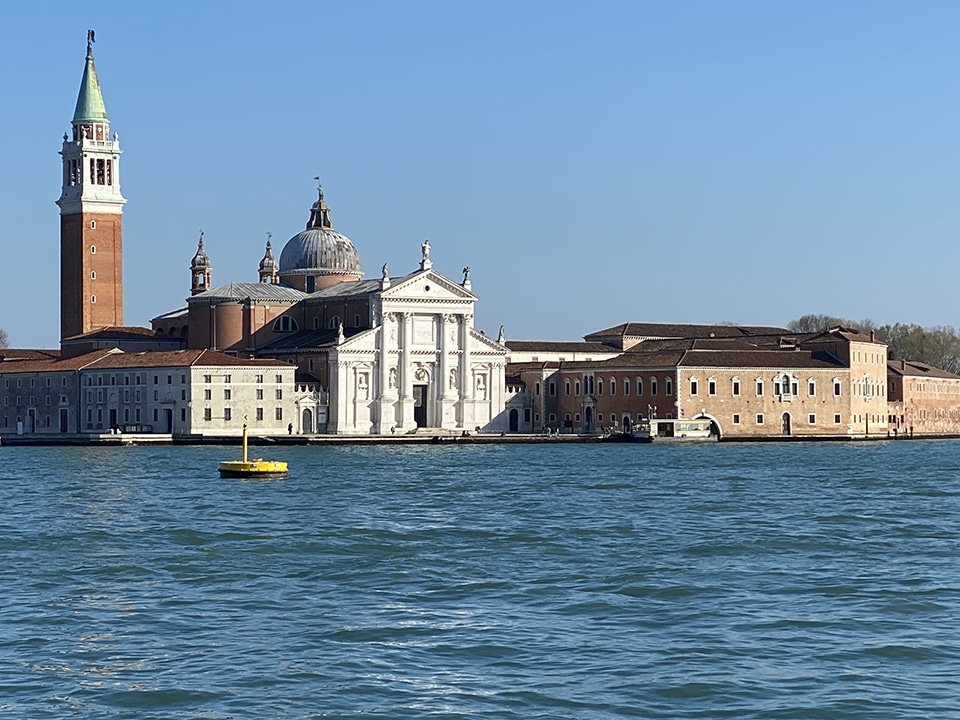 TAKE A GONDOLA RIDE
Most of the Gondola rides in the city cost around €100. Some Gondoliers who approached us offered rides from €75. We chose not to take a Gondola ride and instead preferred to explore the canals and bridges by foot.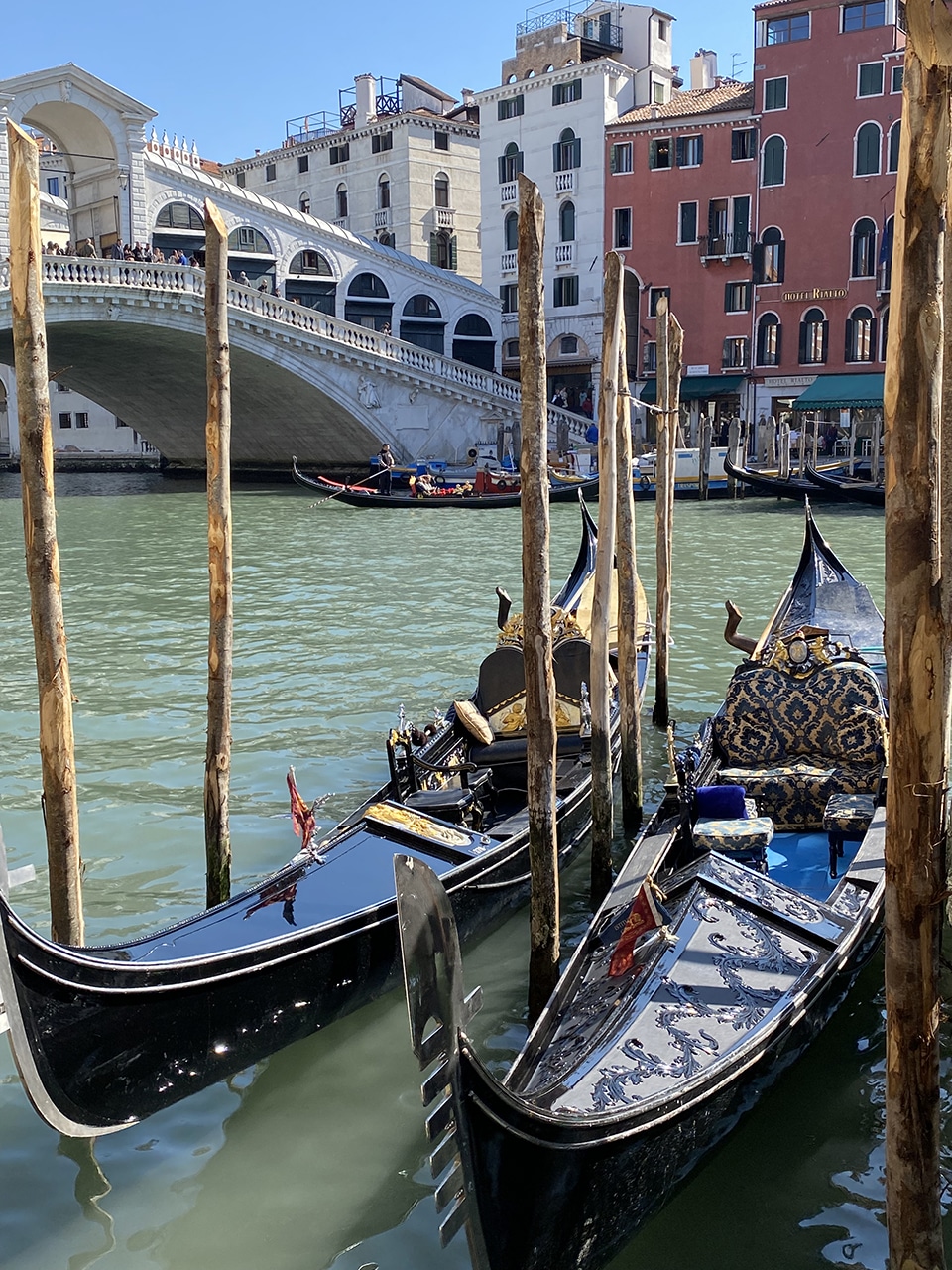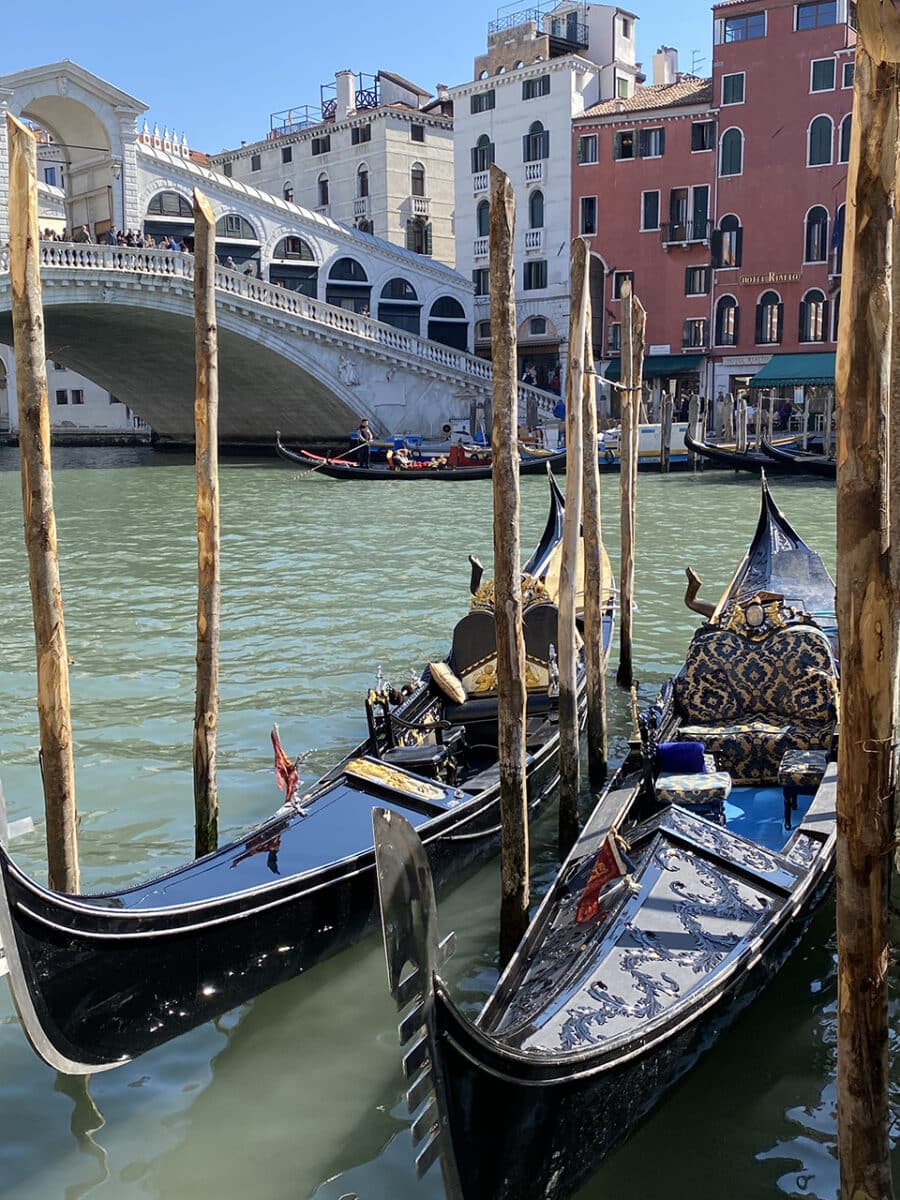 IS THE DRINKING WATER SAFE IN VENICE?
Yes! The drinking water here in Venice is safe to drink. They pump the water in from wells on the mainland and it is very refreshing, so make sure you take your own refillable bottle. We knew this beforehand, so we were both prepared with our Just Bottles.
There are also 122 drinking fountains across the city you can top-up from as you walk around, so leave the plastic bottles in the shops.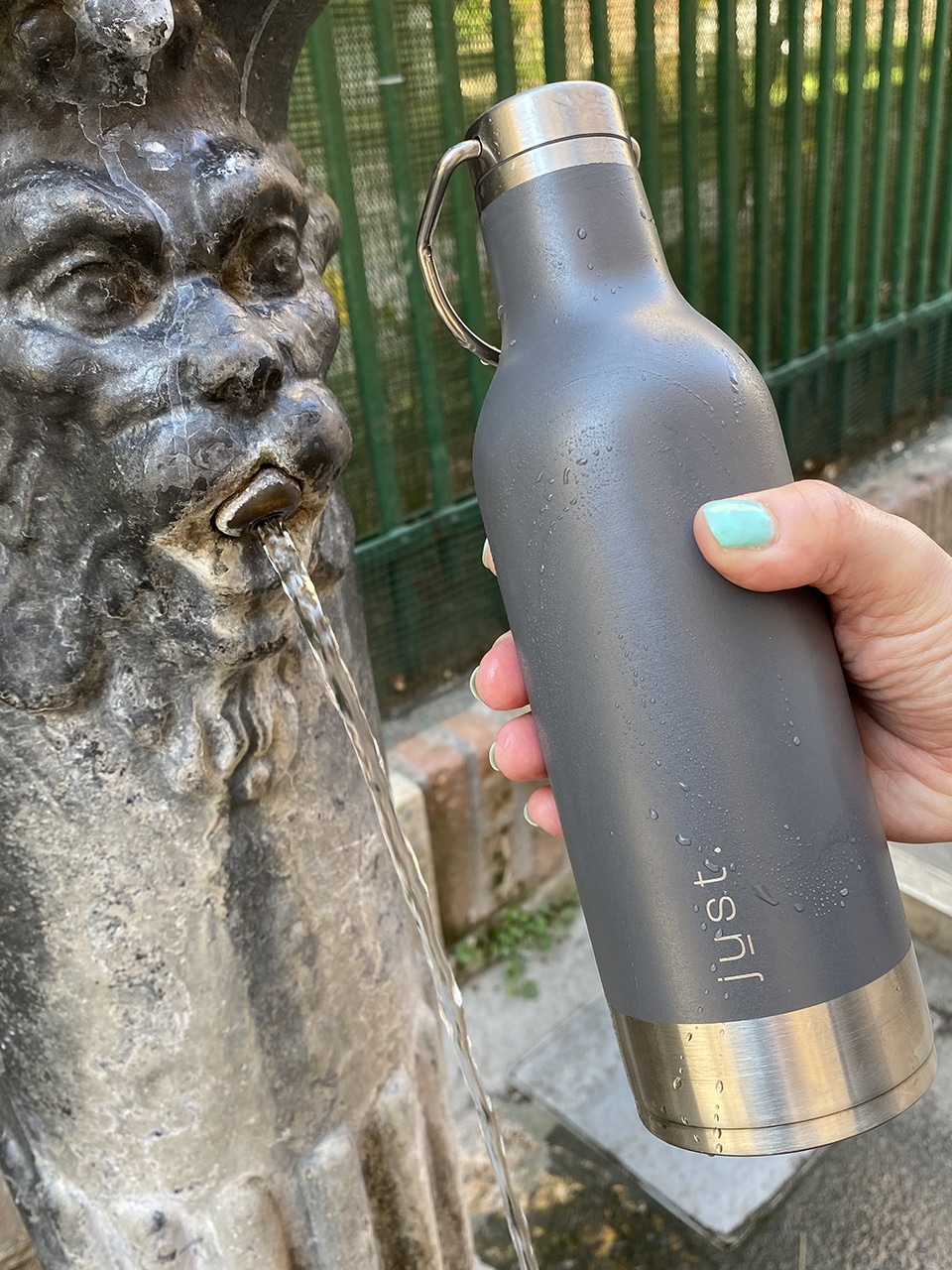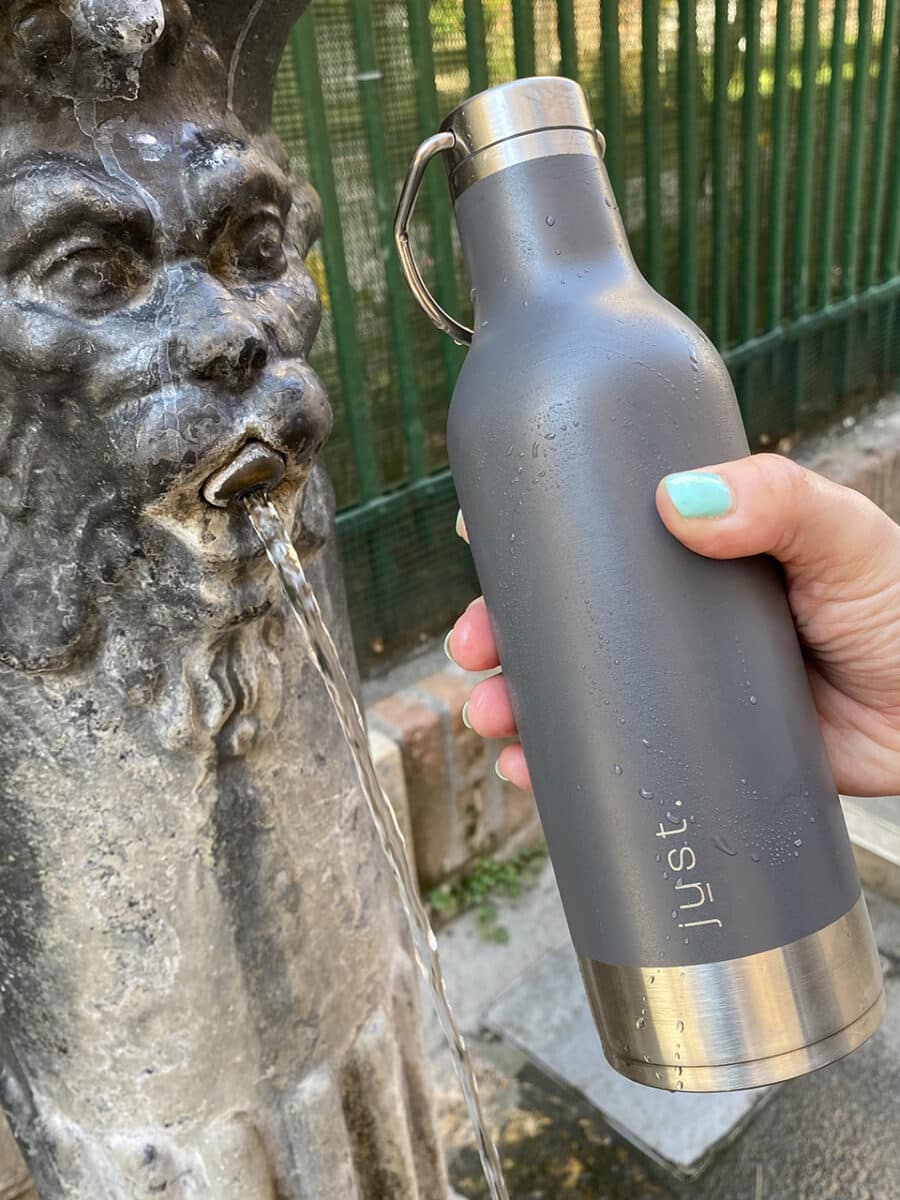 ---
EXPLORE THE TINY STREETS
Of course, aside from all the things listed above, you can just wander the streets. Soak up the amazing Venetian atmosphere, people watch, sit on a bench in a Piazza, look for curiosities, street art, and admire the architecture. There is so much to do here. It's an incredible place for sure.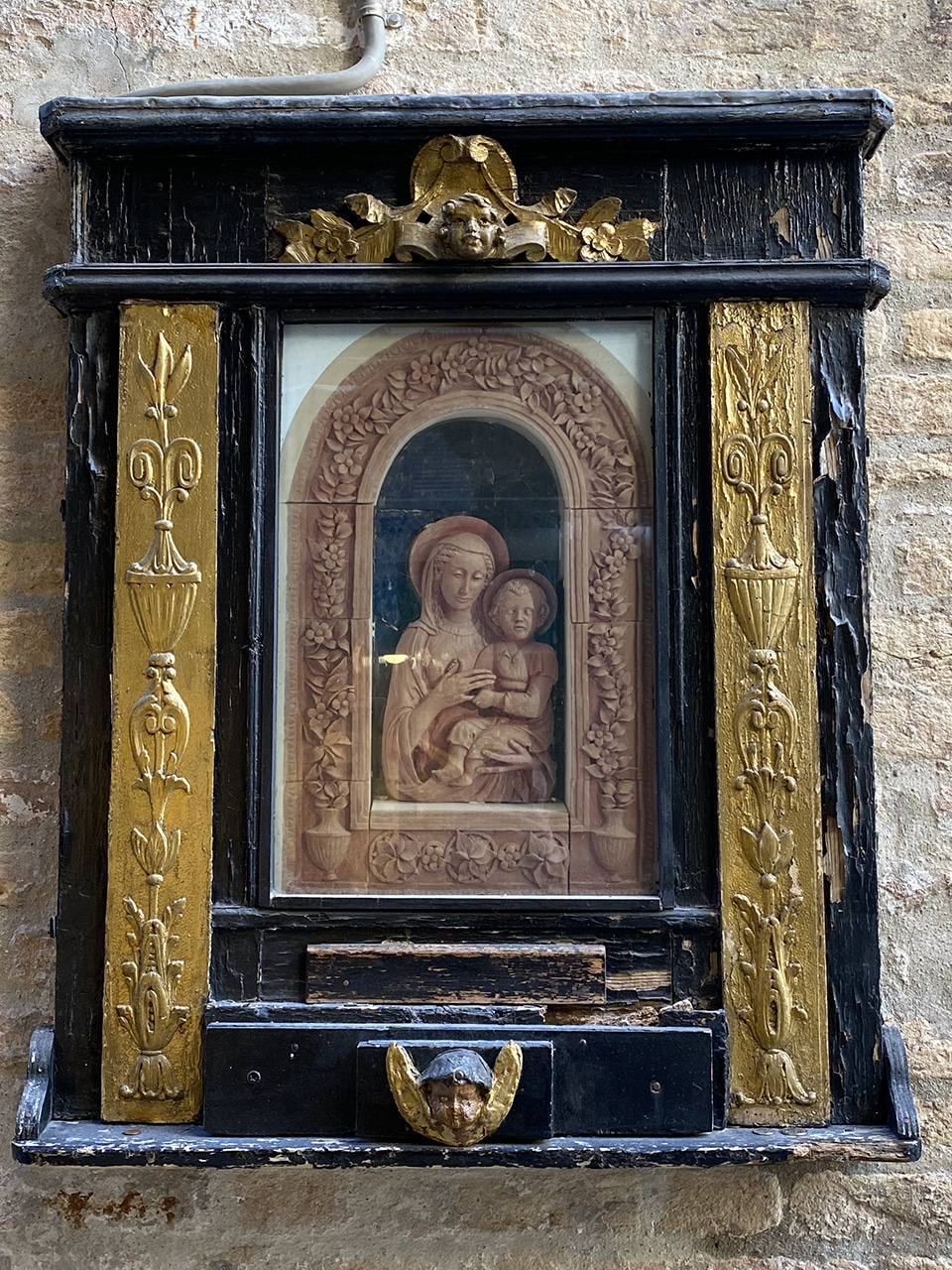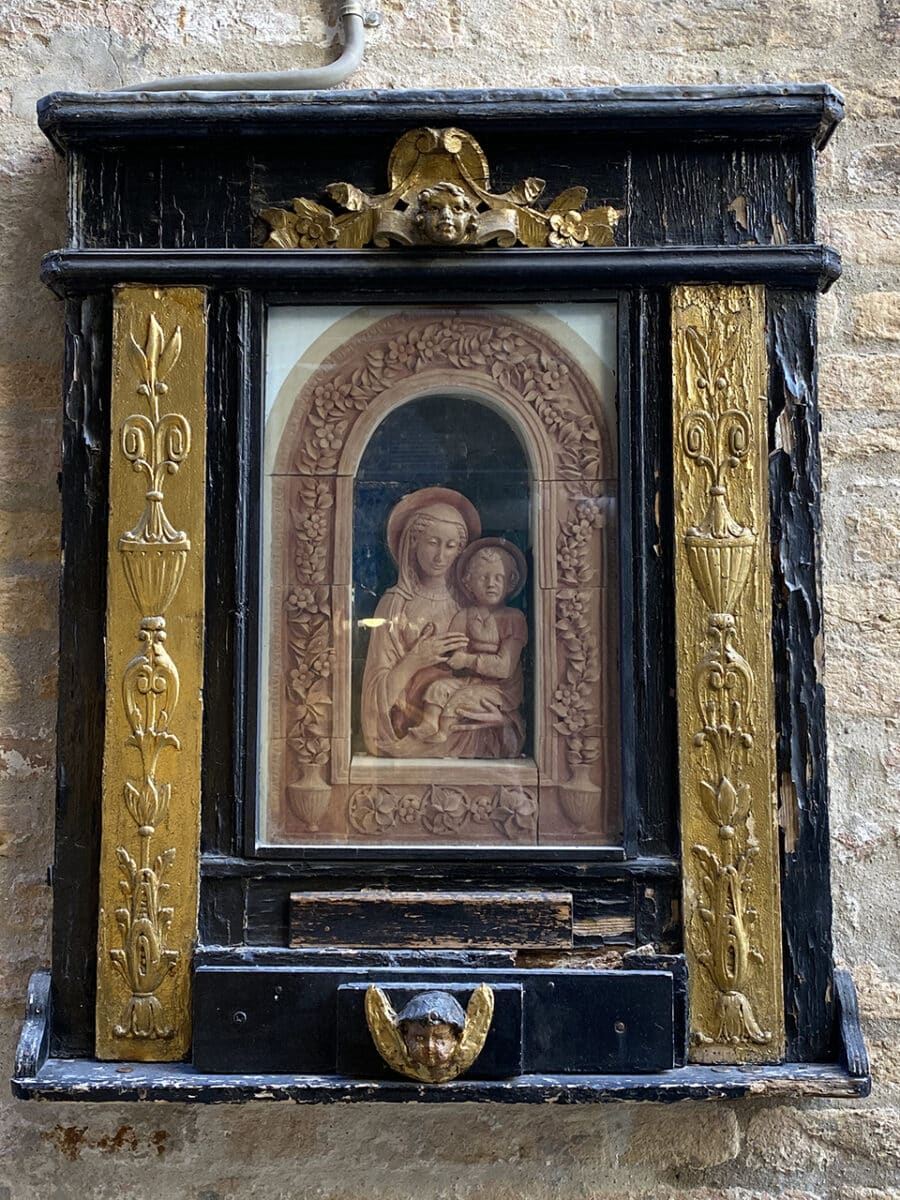 FOOD & DRINK IN VENICE
If you are looking to feed your faces in Venice, then look no further than our post on some of the best places to eat. We ate some amazing pizza, gelato, Cicchetti, and drunk so much Aperol that I am surprised we didn't come back orange!
Read: What to eat and where in Venice, Italy.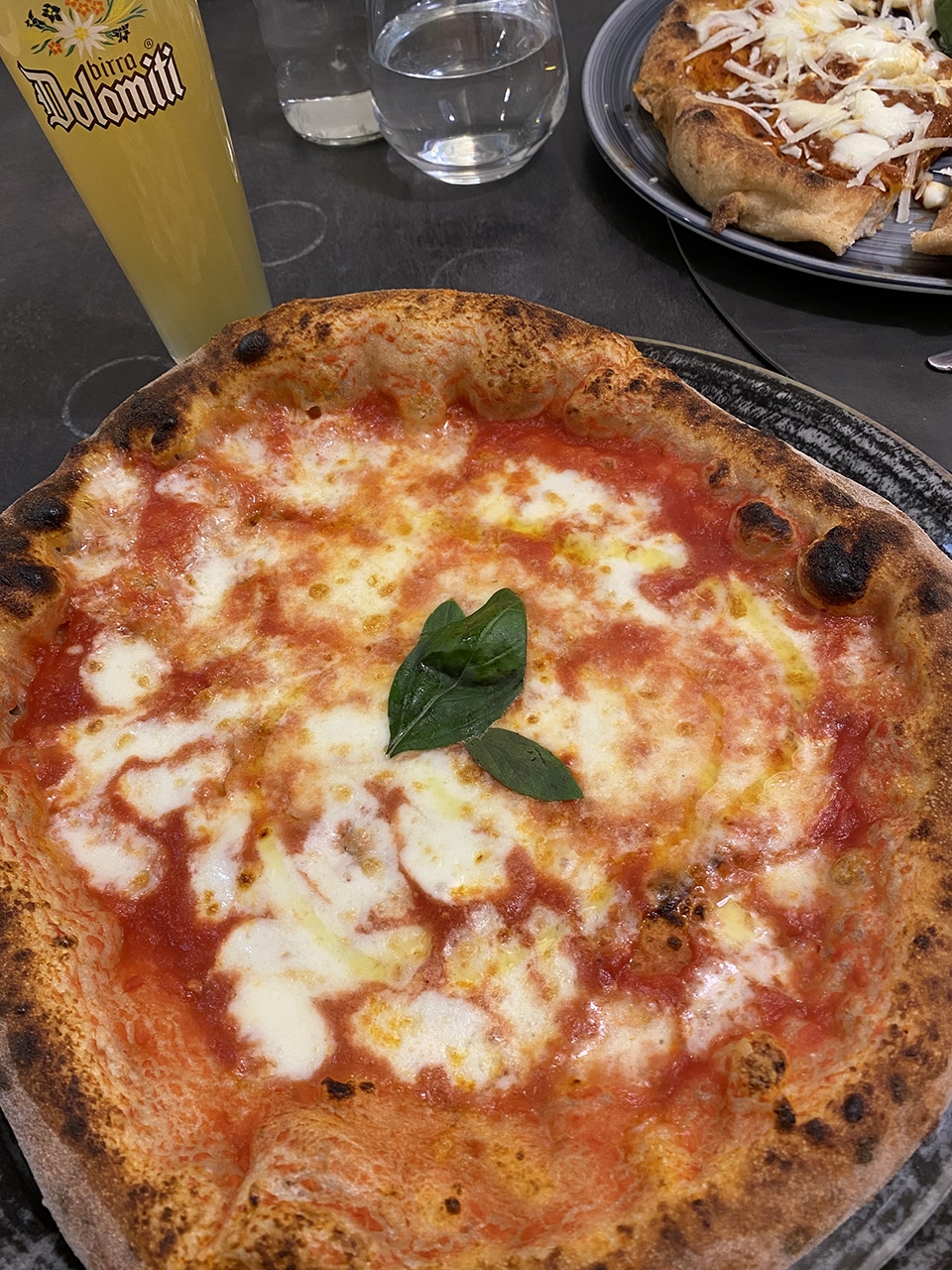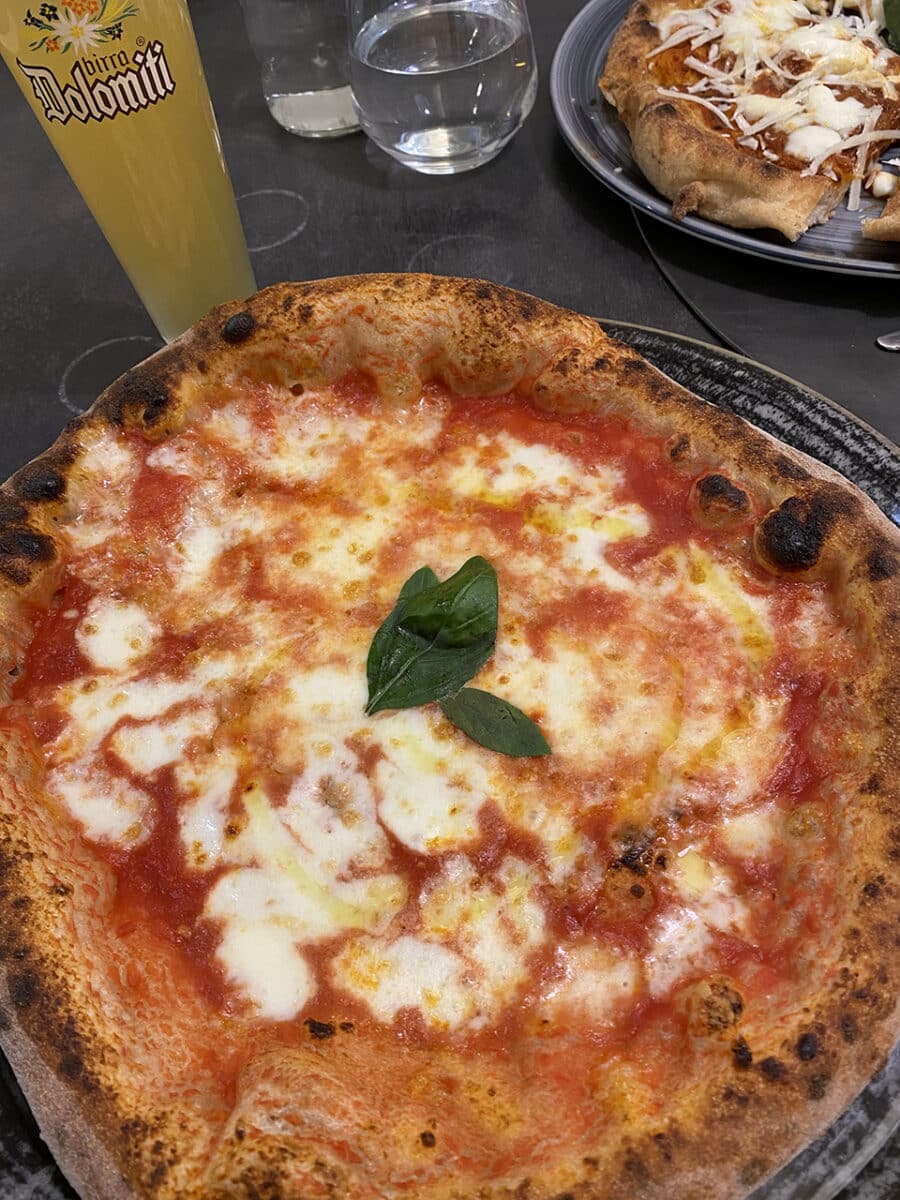 FOUR MORE THINGS TO ADD TO YOUR VENICE ITINERARY
From Venice: Cortina and Dolomites Mountains Day Tour. Head for the mountains on a full-day tour of the Dolomites and charming town of Cortina. Departing Venice, you will see fabulous mountain scenery, serene lakes, and enchanting mountain villages.
Interpret Veneziani Concert at Church of San Vidal. Take a musical journey back in time to the Baroque period in Venice. Enjoy the refined ambiance of a 17th-century church steeped in history and beauty.
Street Food Tour with a Local Guide and Tastings. Experience the flavors of Venice on a guided walking tour. Visit the Rialto Market, try tapas, such as "cicchetti," and admire historical highlights along the way, including Basilica dei Frari.
Prosecco Wine Tasting Tour. Explore the wine-growing area of the Veneto region, renowned for its beauty and Prosecco. Visit 2 wineries and enjoy a light lunch with local products.
---