It seems bizarre to be writing about a trip and not having Vicky with me. All the places I have travelled to, and this is the first time I have ever done it solo. I decided to revisit Poland to a city I had wanted to visit for a while. This is my list of amazing things to do on a city break to Gdańsk.
THE CITY OF GDAŃSK
Gdańsk is a historic port city located in northern Poland on the Baltic Sea. Its history dates back more than a thousand years, and the city has been shaped by numerous conflicts, economic booms, and cultural influences throughout the centuries.
The first written records of Gdańsk date back to the 10th century when it was a small Slavic settlement. By the 13th century, it had become a thriving port city and a member of the Hanseatic League, a powerful alliance of trading cities in northern Europe.
Throughout the Middle Ages, Gdańsk was a center of trade and commerce, known for its production of amber and the shipbuilding industry. The city played a significant role in the Polish-Lithuanian Commonwealth, and during the 16th and 17th centuries, it experienced a cultural and intellectual renaissance.
WORLD WAR II TO PRESENT DAY
In the 18th century, Gdańsk was annexed by Prussia and became part of the German Empire. During World War II, the city suffered significant damage, with many historic buildings destroyed. After the war, Gdansk was rebuilt and became part of the communist state of Poland.
In the 1980s, Gdańsk played a crucial role in the Solidarity movement, a series of strikes and protests that led to the downfall of communism in Poland. Today, Gdansk is a vibrant city with a rich history and culture, known for its beautiful architecture, bustling port, and lively nightlife.
Visitors to Gdańsk can explore its many historical and cultural attractions, including the Gothic Saint Mary's Church, the impressive Town Hall, and the fascinating Museum of the Second World War. The city is also home to several museums and galleries, as well as a thriving food and drink scene that showcases the best of Polish cuisine and hospitality.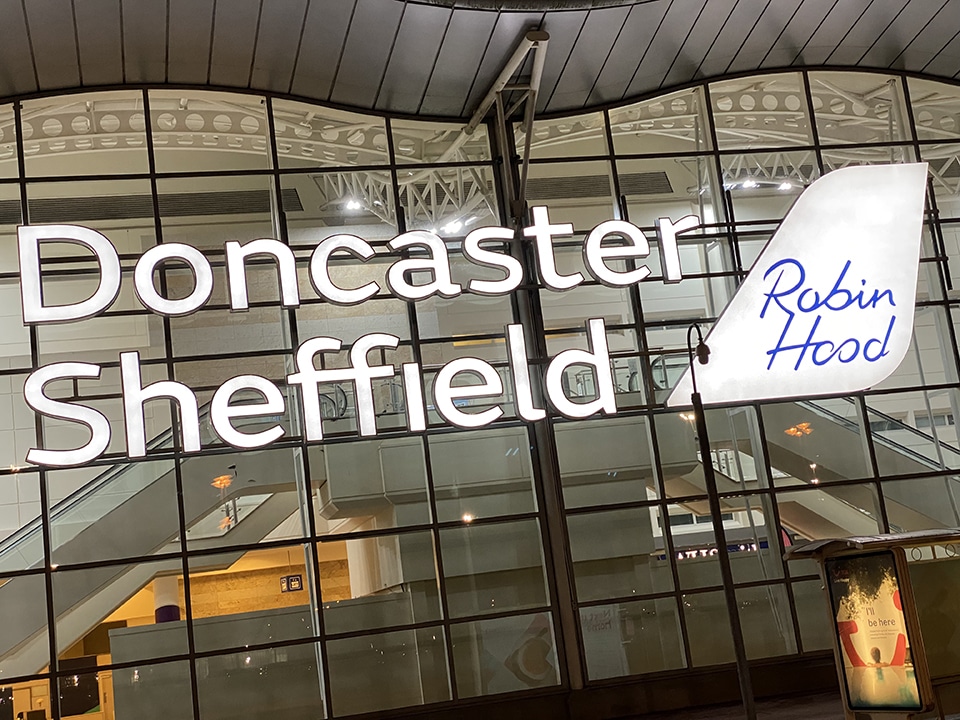 FLYING WITH WIZZ AIR
The day of my flight, Vicky dropped me off at Doncaster-Sheffield airport. Having never travelled from here before, I wasn't sure what to expect. I remember when it used to be an RAF airbase, and it held regular air-shows I visited as a child.
Check-in was quick and easy as I already did this online. Security was also remarkably quick. The airport was small, smaller than Leeds-Bradford.
The flight over to Gdańsk was great. The inflight service and the stewards were also friendly. I arrived in Poland just after 1am, and by the time I got through the airport and grabbed an Uber to the centre of the city, it was well into 2am.
Review: Liberum Residence, Gdańsk. this hotel is incredible, and I would highly recommend it for your stay in Gdańsk.
When I arrived, it surprised me to see all the Christmas lights still hung in the streets. It gave it a pleasant touch, and even though it was the middle of January, it still felt very festive. It made me want to look into visiting a European Christmas market, so watch this space!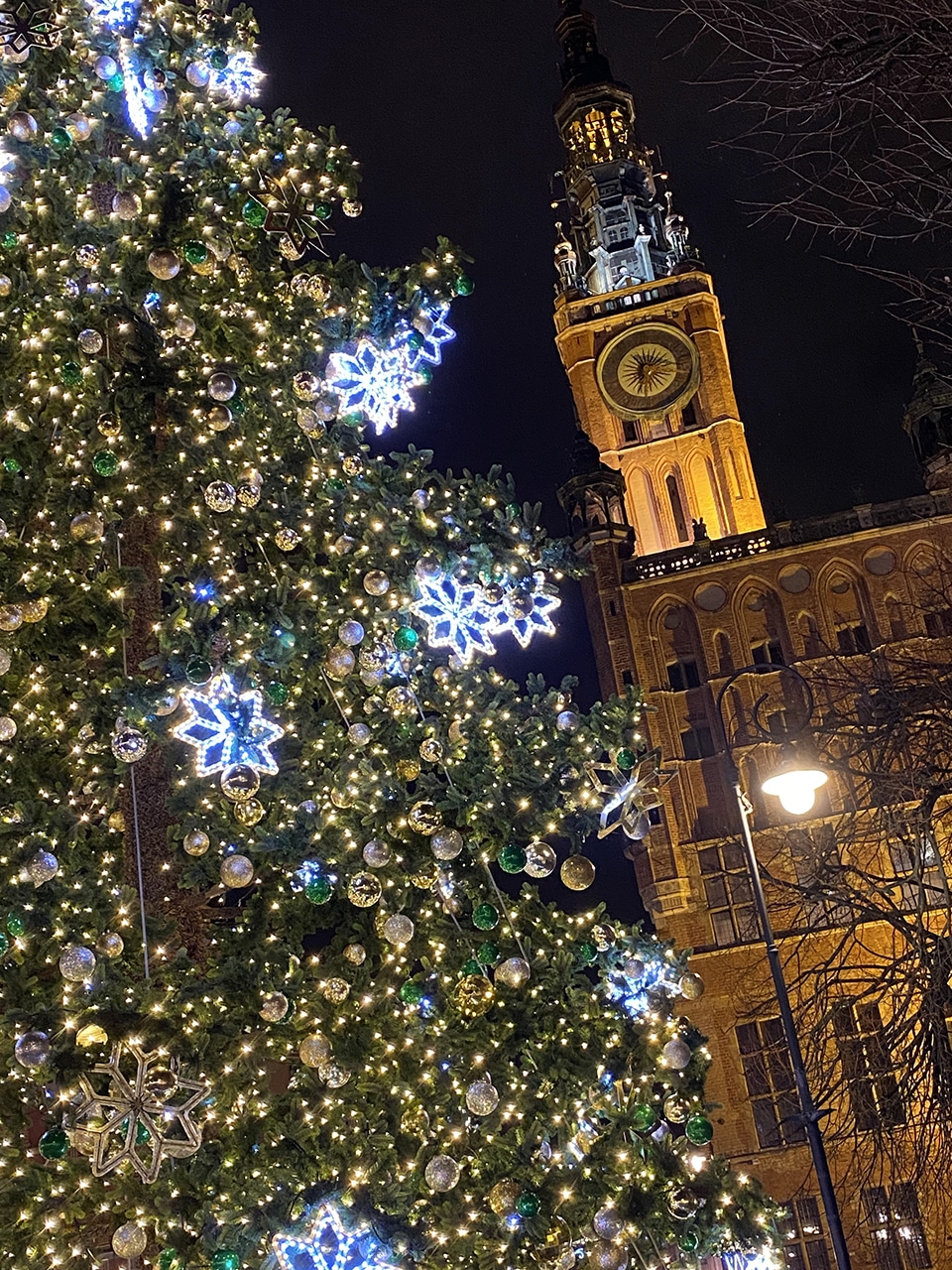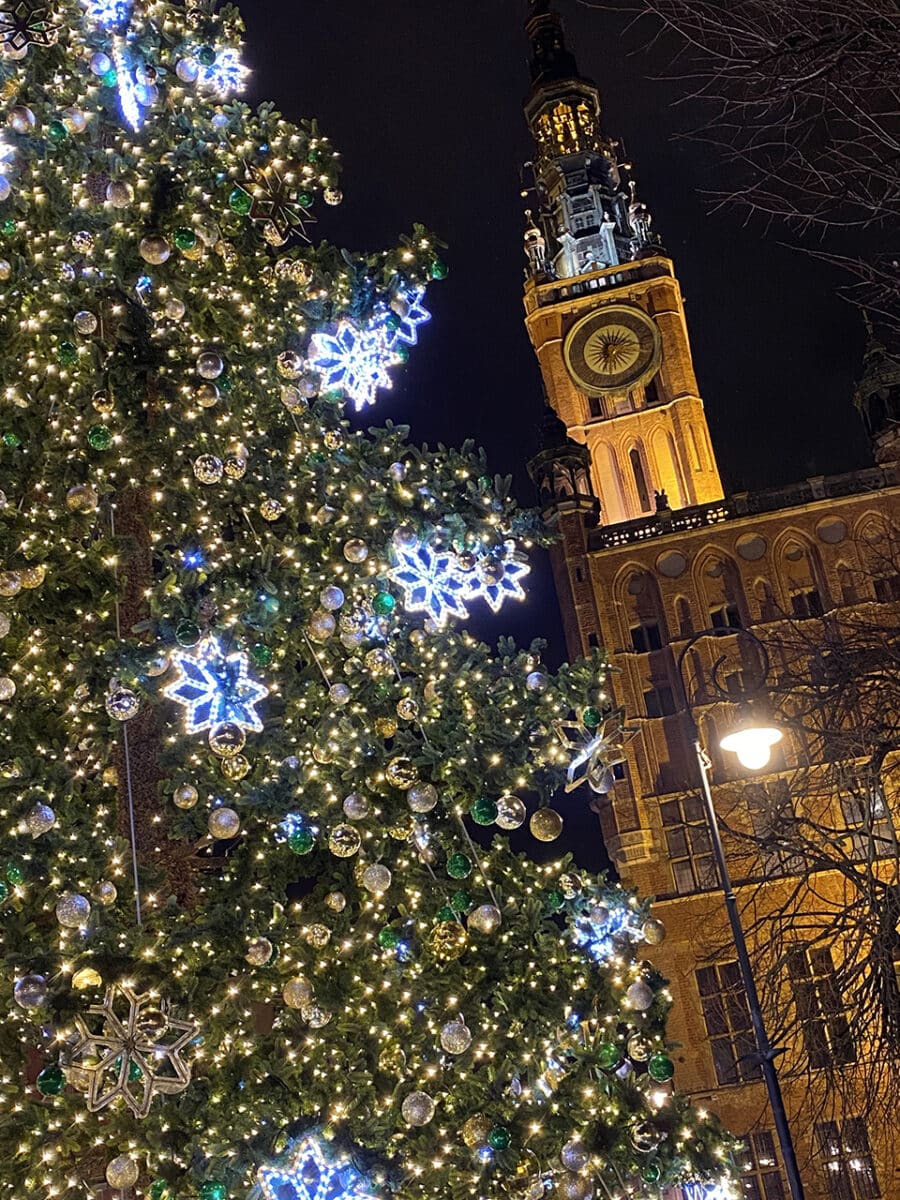 WHAT TO DO IN GDAŃSK
The city of Gdańsk, next to the Baltic Sea, doesn't appear to be as popular as the Polish cities of Wrocław and Kraków, but it certainly rivals them.
Before my trip, I had already pinned many places to Google Maps I wanted to visit. I am great at finding my way around just from looking at a map, so it didn't take me long to get my bearings.
First up though, breakfast. Up early, I was out ready to explore. During our time in Kraków, we found a donut shop called Dobra Pączkarnia, a chain found all over Poland. There was one here in Gdańsk, so how could I resist? I ate these pretty much every morning.
ADMIRE THE AMAZING ARCHITECTURE
Bombs rained down on the city for months during World War II. Tanks rolled through the streets, fighting took place and important positions taken. Westerplatte and the building of the Polish Post Office all played an important part here, you can read about these further on.
90% of the city was destroyed during this time. The people of Gdańsk, over many years, rebuilt and restored the city, and what an incredible job they did. The architecture is remarkable.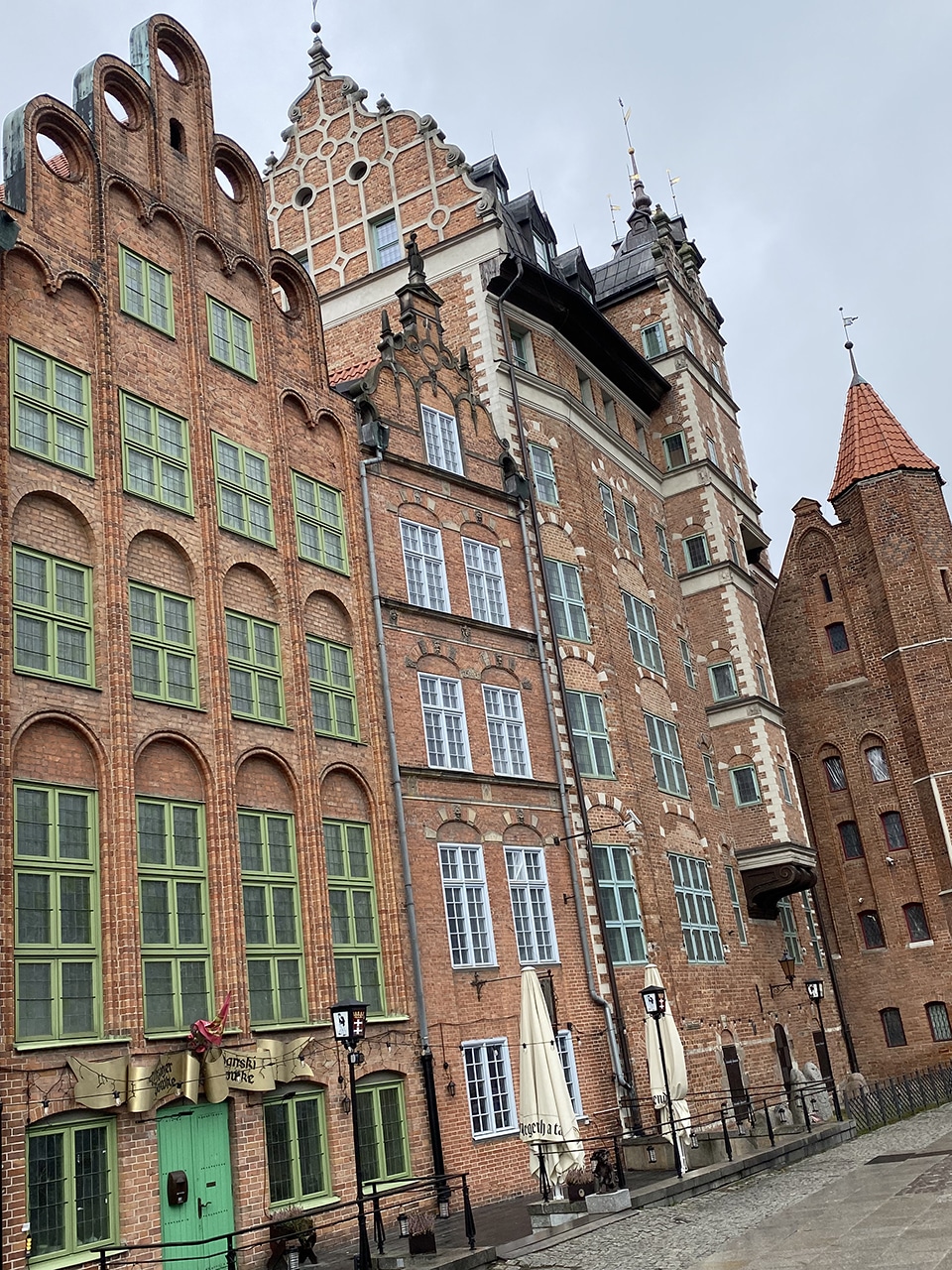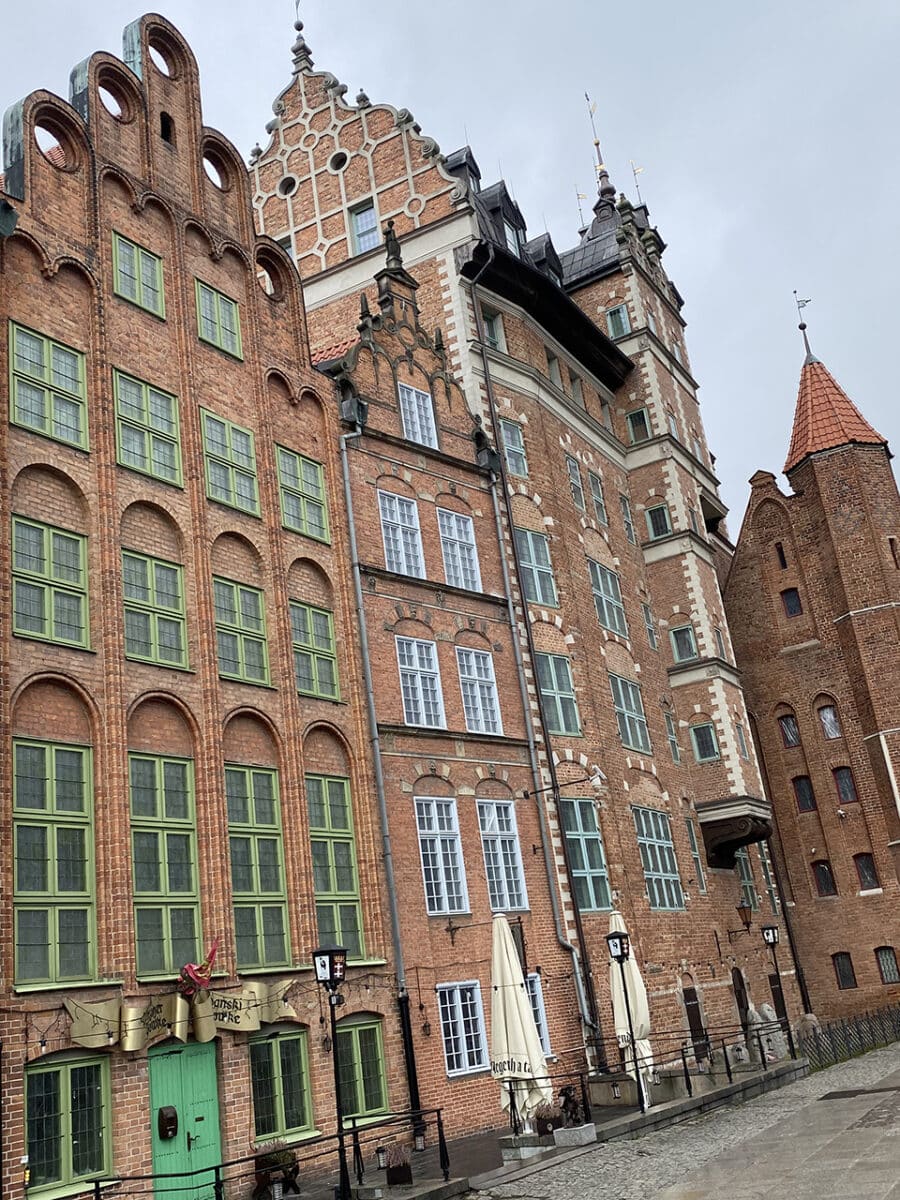 DŁUGA & DŁUGI TARG
Gdańsk doesn't have a traditional market square like most towns and cities. The long market in the Old Town is basically a wider street adorned with cafes, bars, restaurants, and shops. Long Street emerges from the top of the market towards the Golden Gate, Złota Brama, and it is close to here where my hotel was located. Old merchant's houses also line the street, some you can visit.
At the opposite end lies the Green Gate, Zielona Brama. Originally built in the 1500s, it is the largest gate in the city. You can also find Neptunes fountain & Fahrenheit's thermometer here.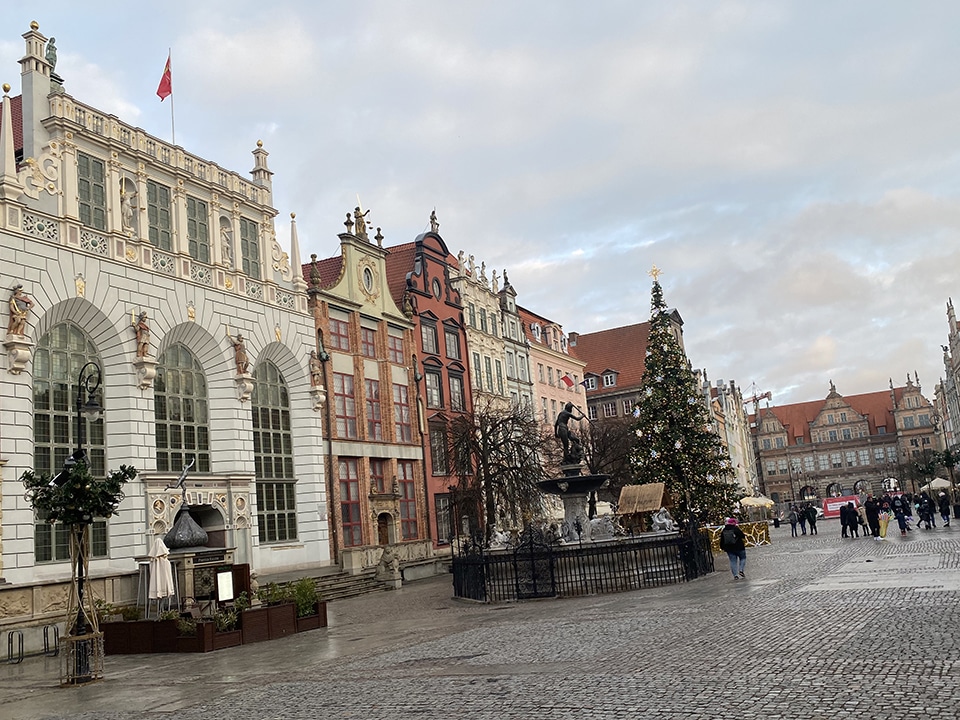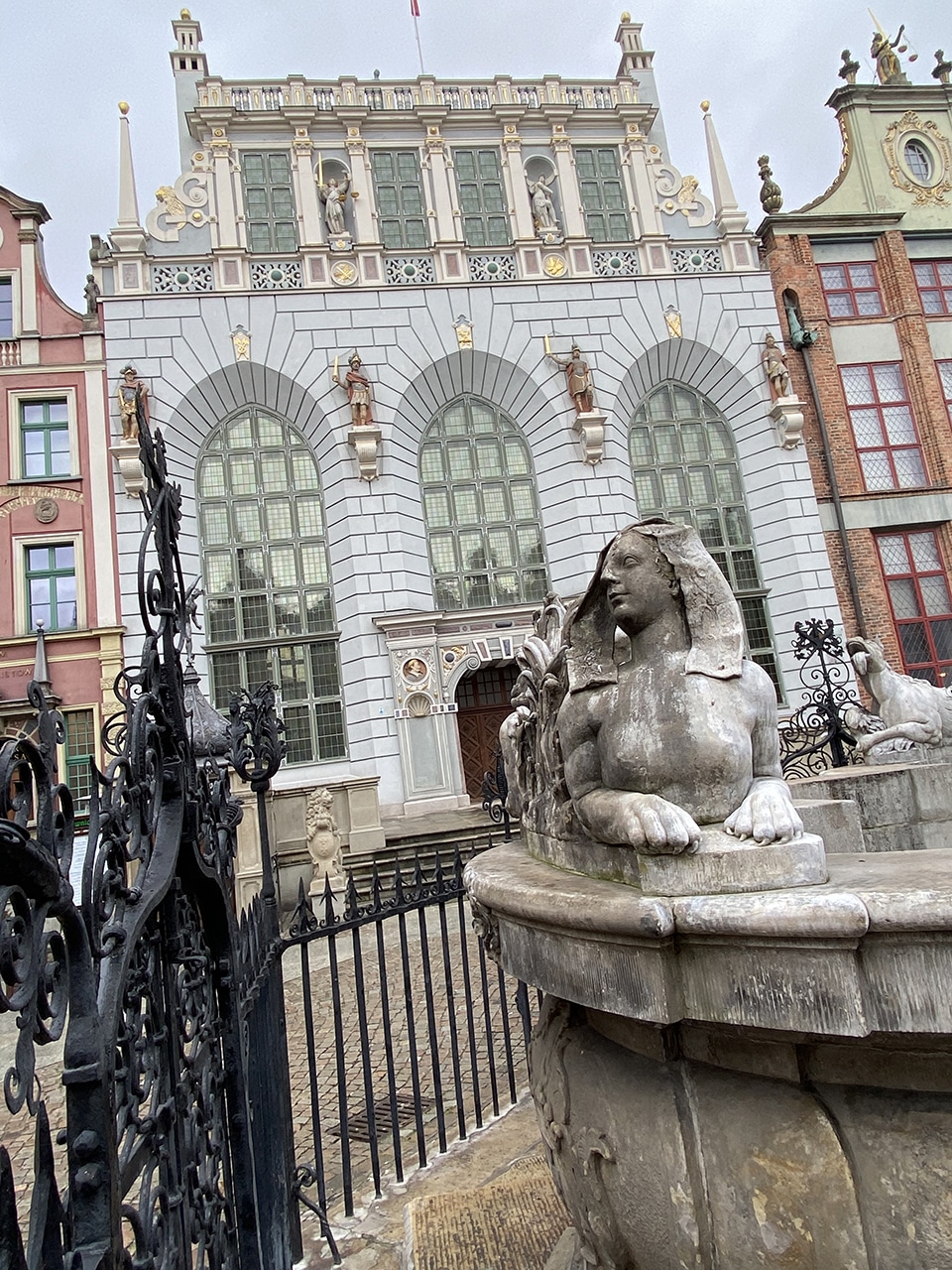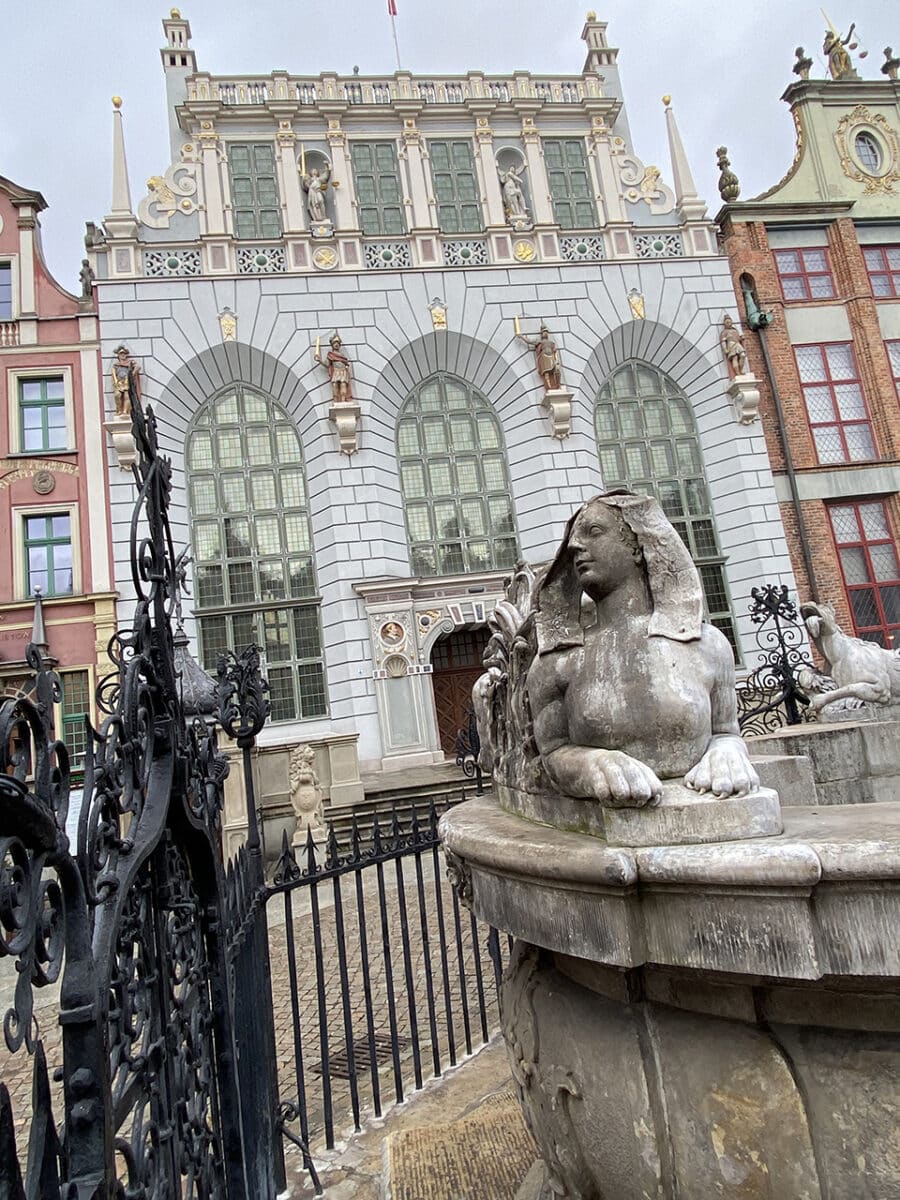 ---
TOWN HALL MUSEUM OF GDAŃSK
This gothic style, Renaissance town hall is on Długa, Long Street. It is the home of local exhibitions and holds many events. The clock tower holds a 37-bell carillon and chimes the most beautiful tune every hour. The museum is open every day except Tuesday, 10am till 4pm (6pm on Thursdays) and on a Monday, admission price is free.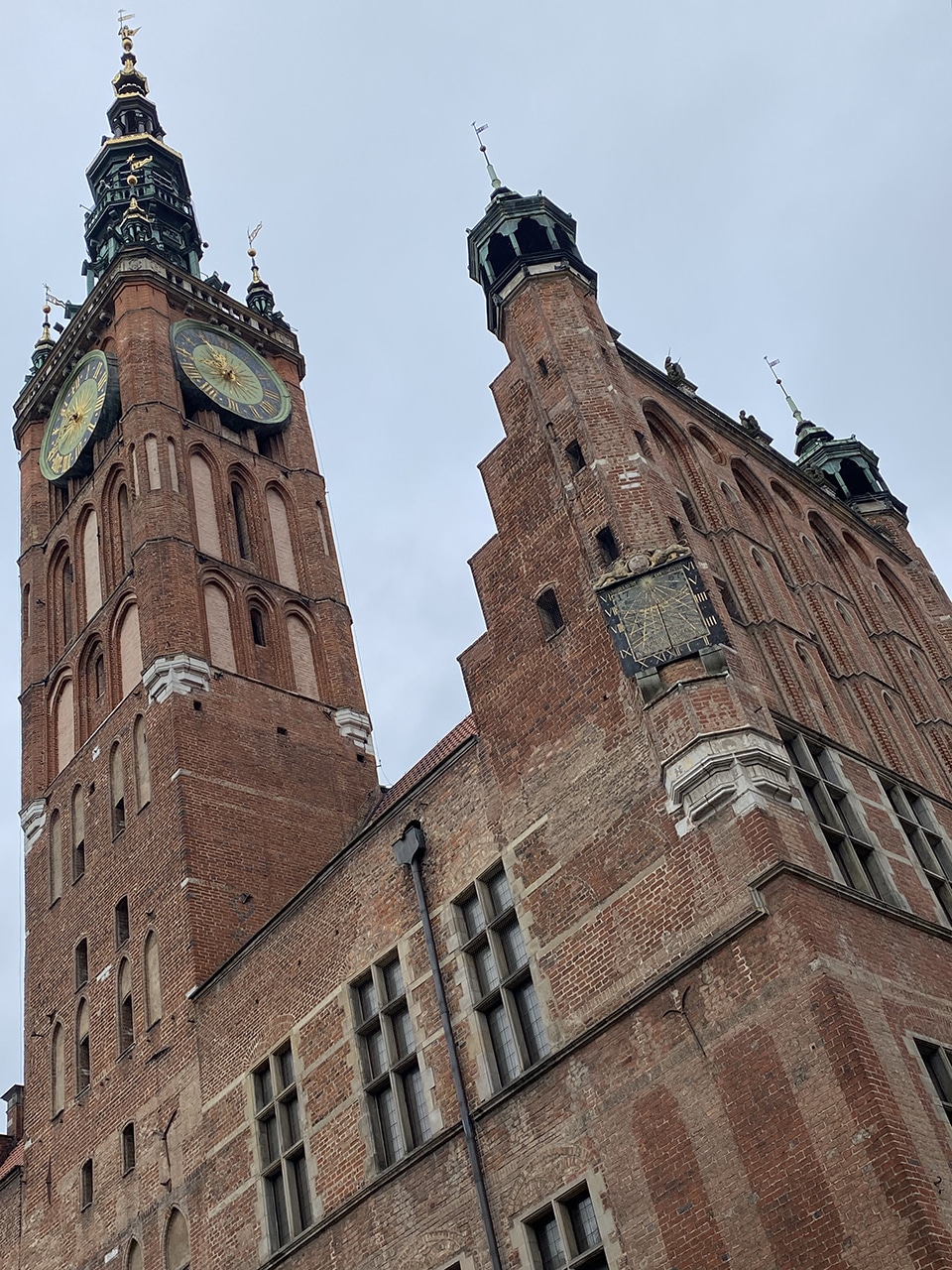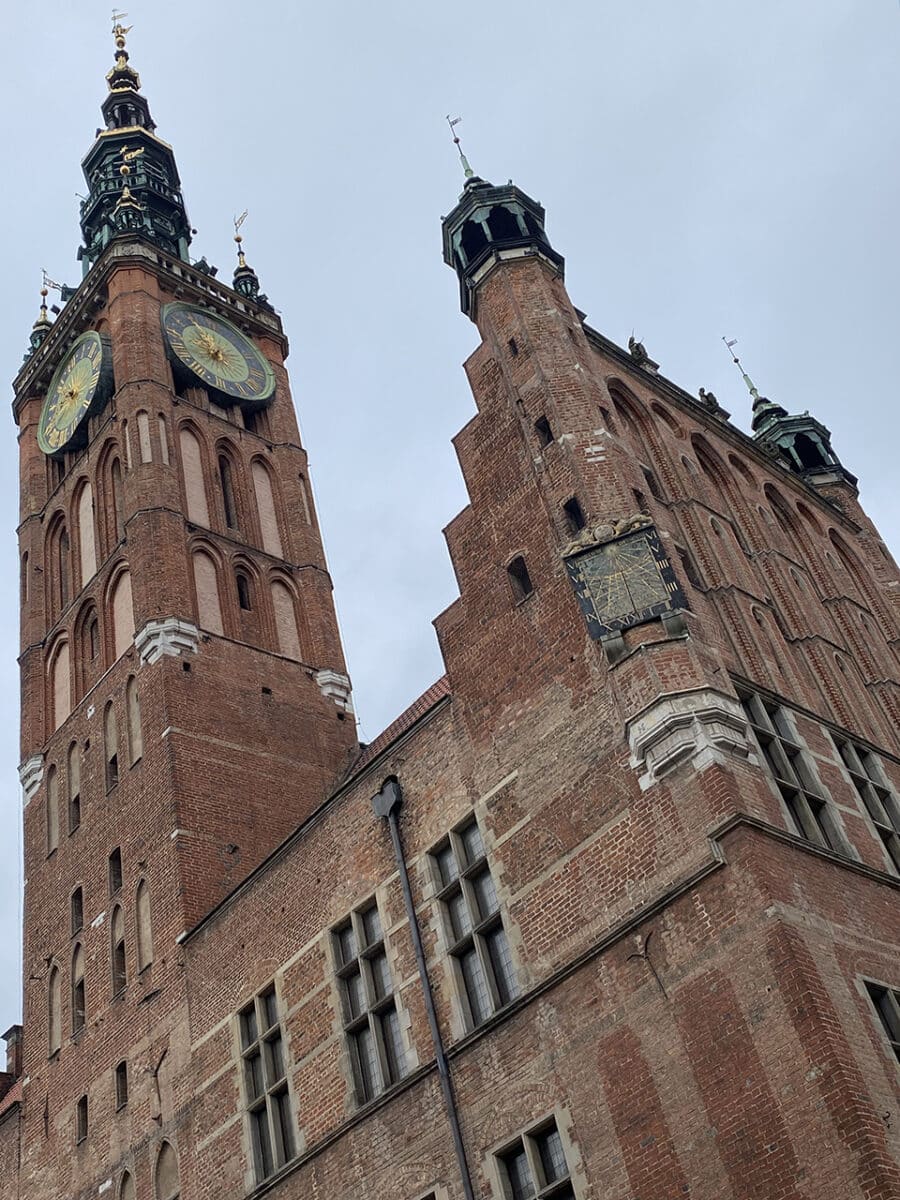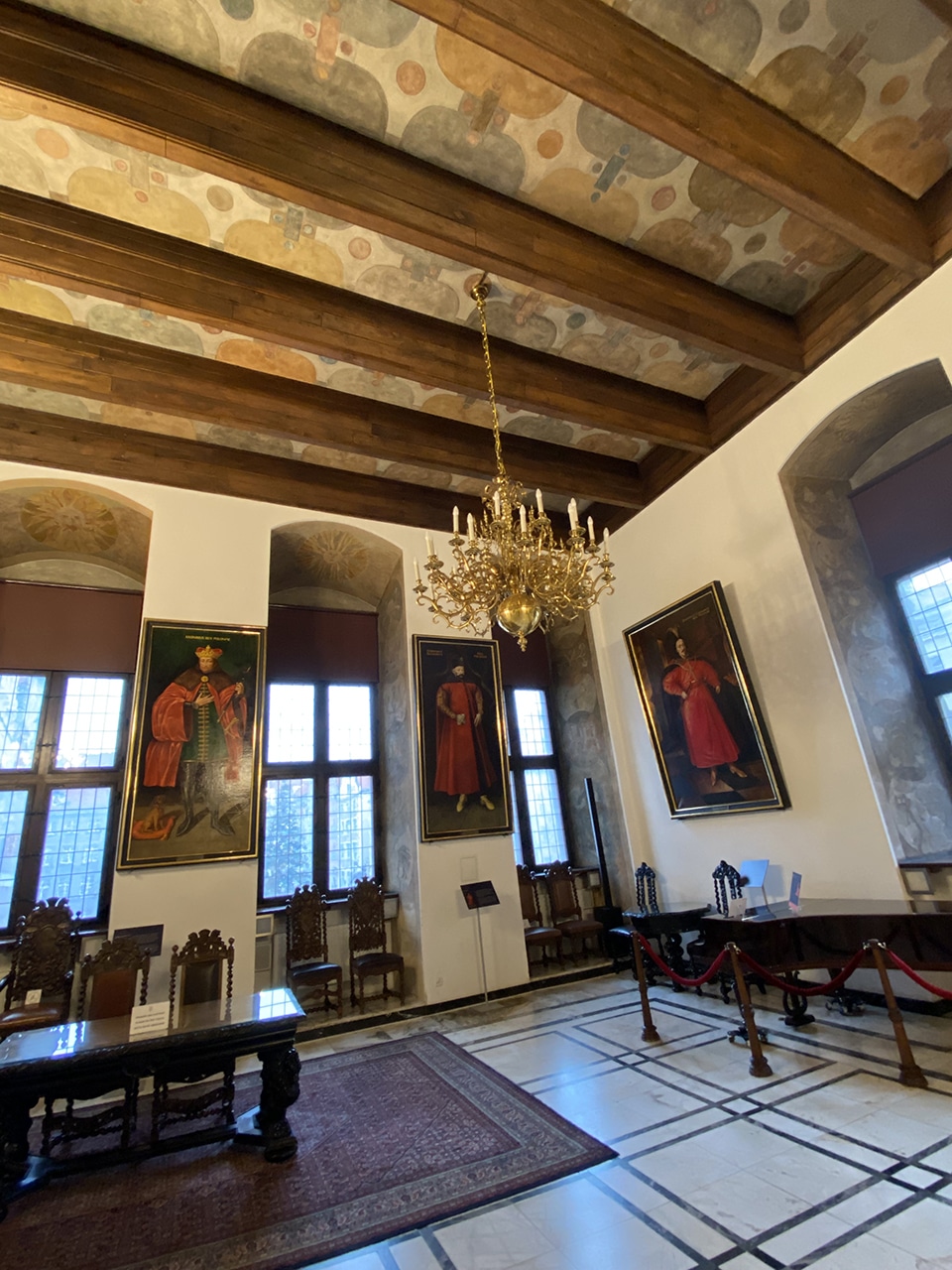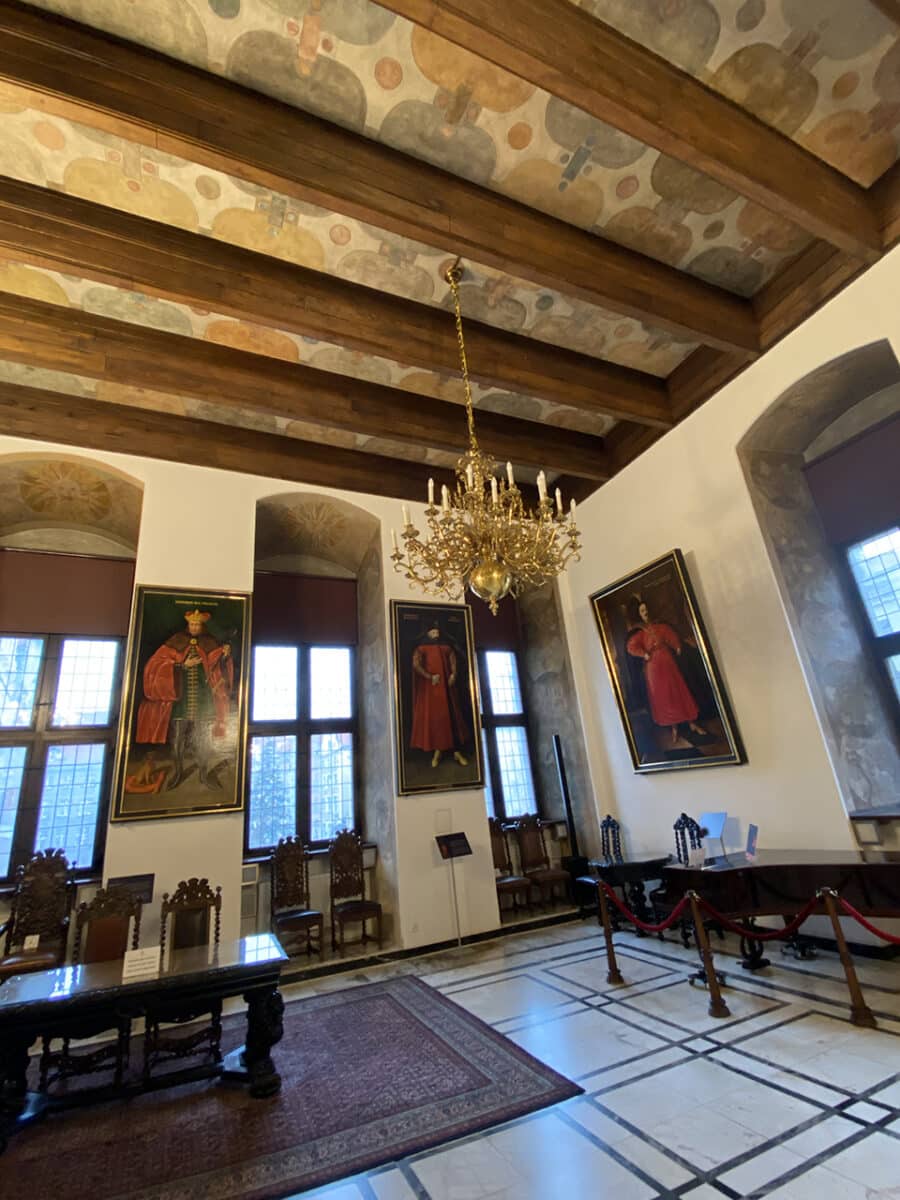 MUSEUM OF THE SECOND WORLD WAR
This vast museum sits next to the Motława river. The Muzeum II Wojny Światowej w Gdańsku is dedicated to the Polish experience and efforts of this time. There are many wonderful exhibitions here, including two mock-streets with shops and a tank. There are exhibits from Auschwitz, Nazi Germany and some interactive activities.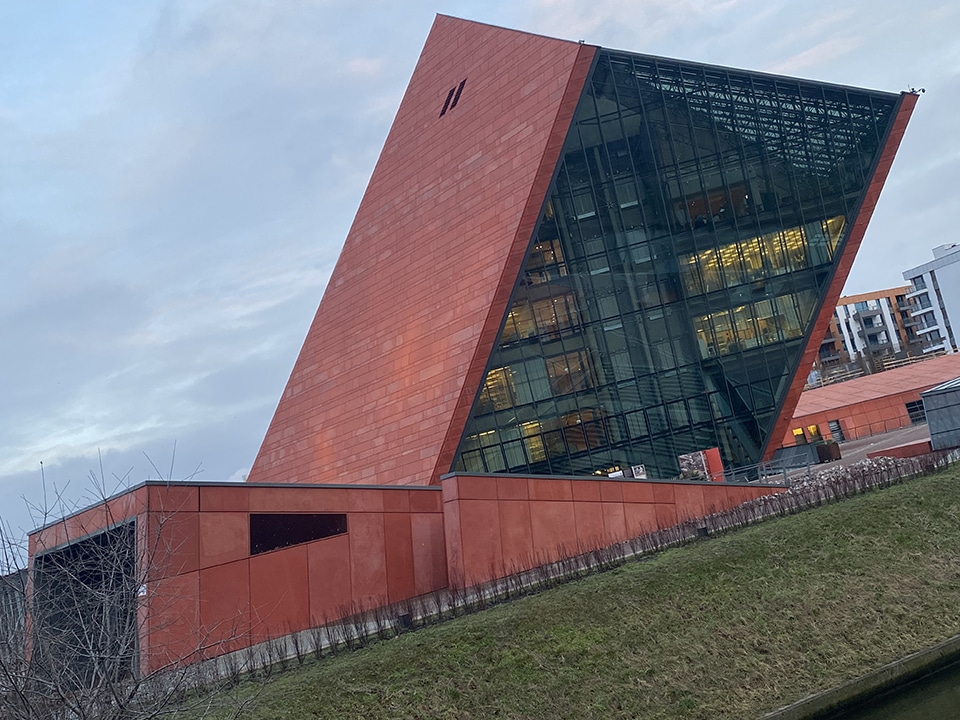 The museum tells the story of the war in chronological order, starting with the invasion of Poland, which started in Gdańsk. There are propaganda posters, weapons, many pieces of Nazi memorabilia, some items I couldn't quite believe existed, like Christmas baubles bearing the Swastika, the symbol of the Nazi regime.
I spent a good three hours in the museum, so if you are after a good look around, make sure you allow plenty of time for this experience. The ticket price was 25zł, which was around £4 at the time of my visit. Address: plac Władysława Bartoszewskiego 1, 80-862.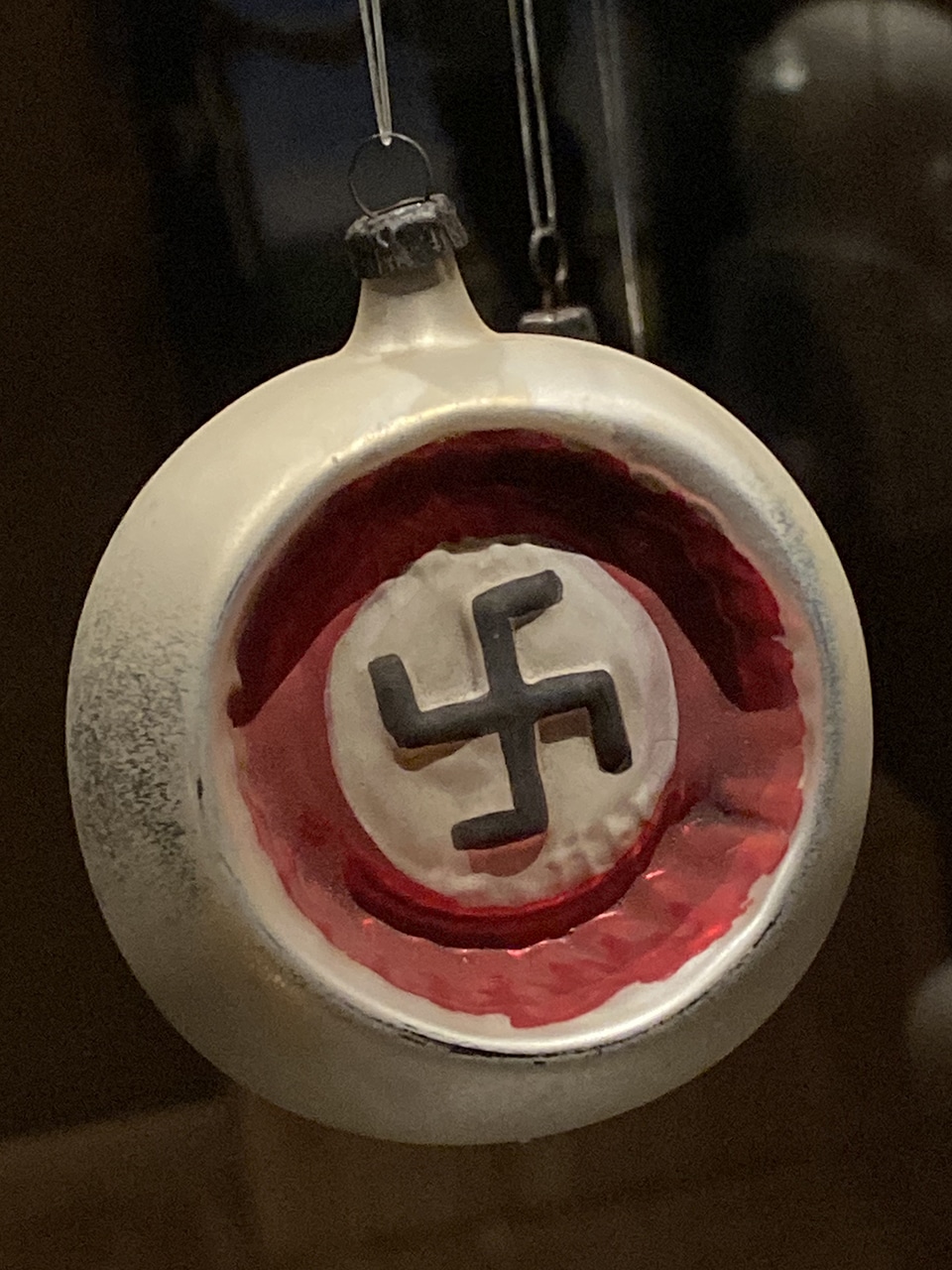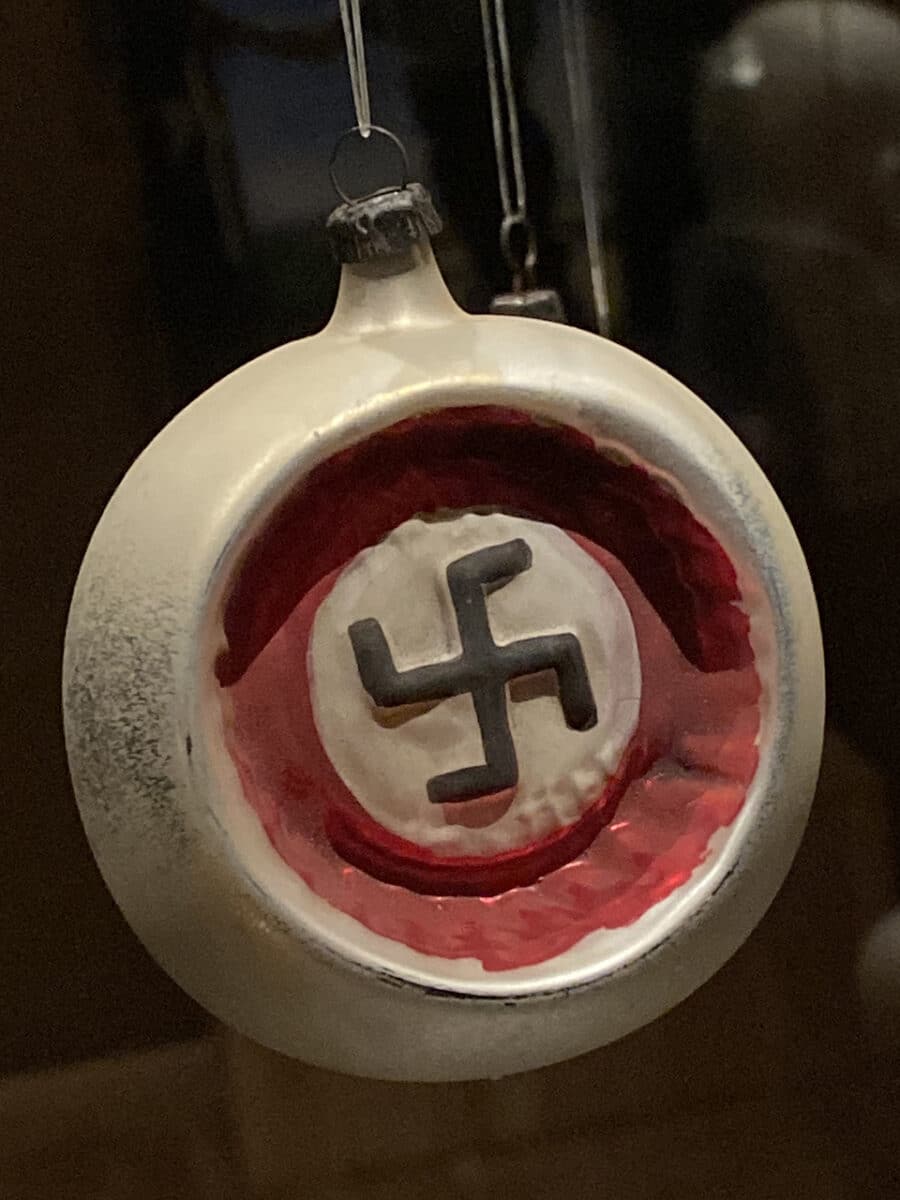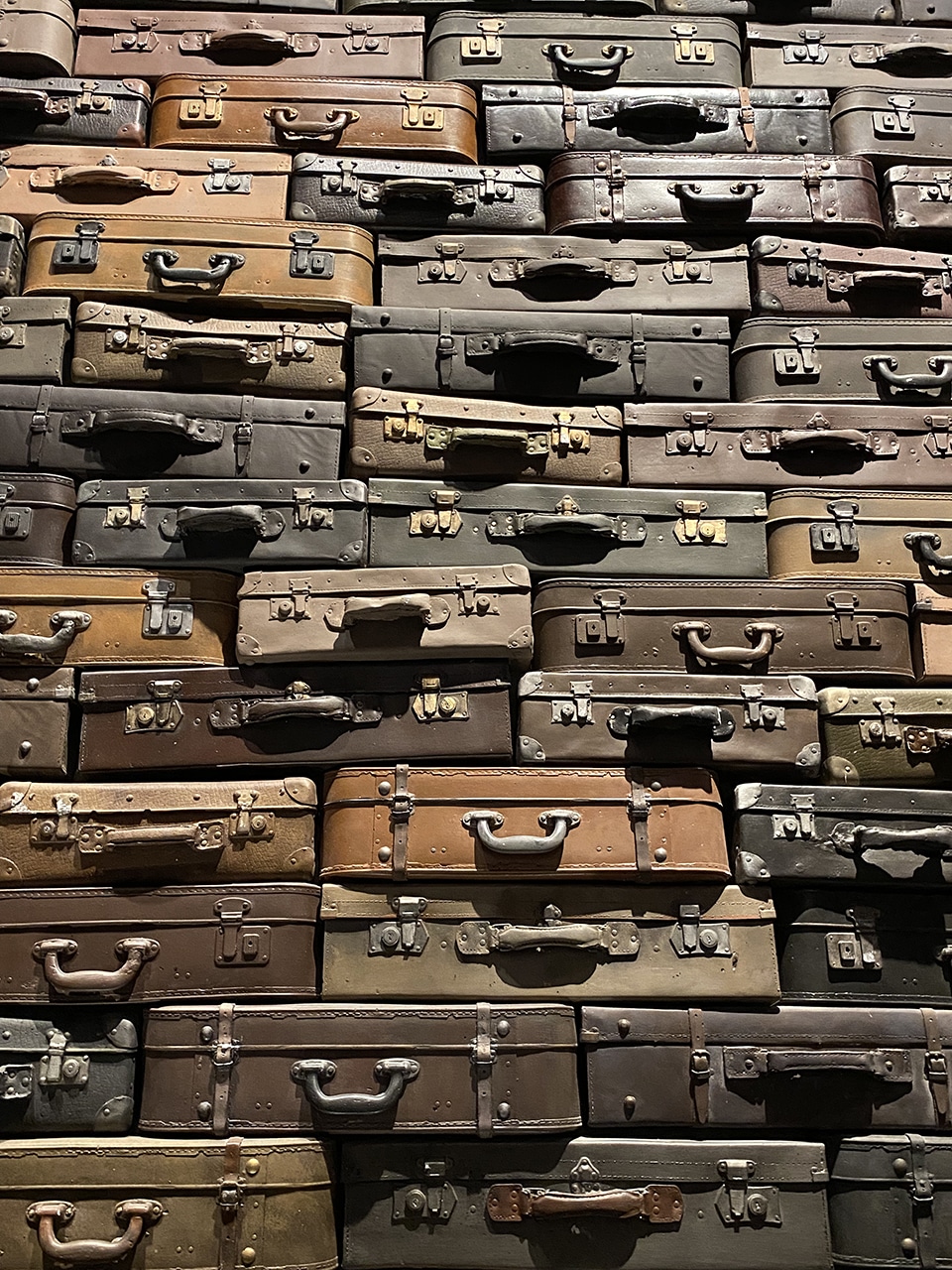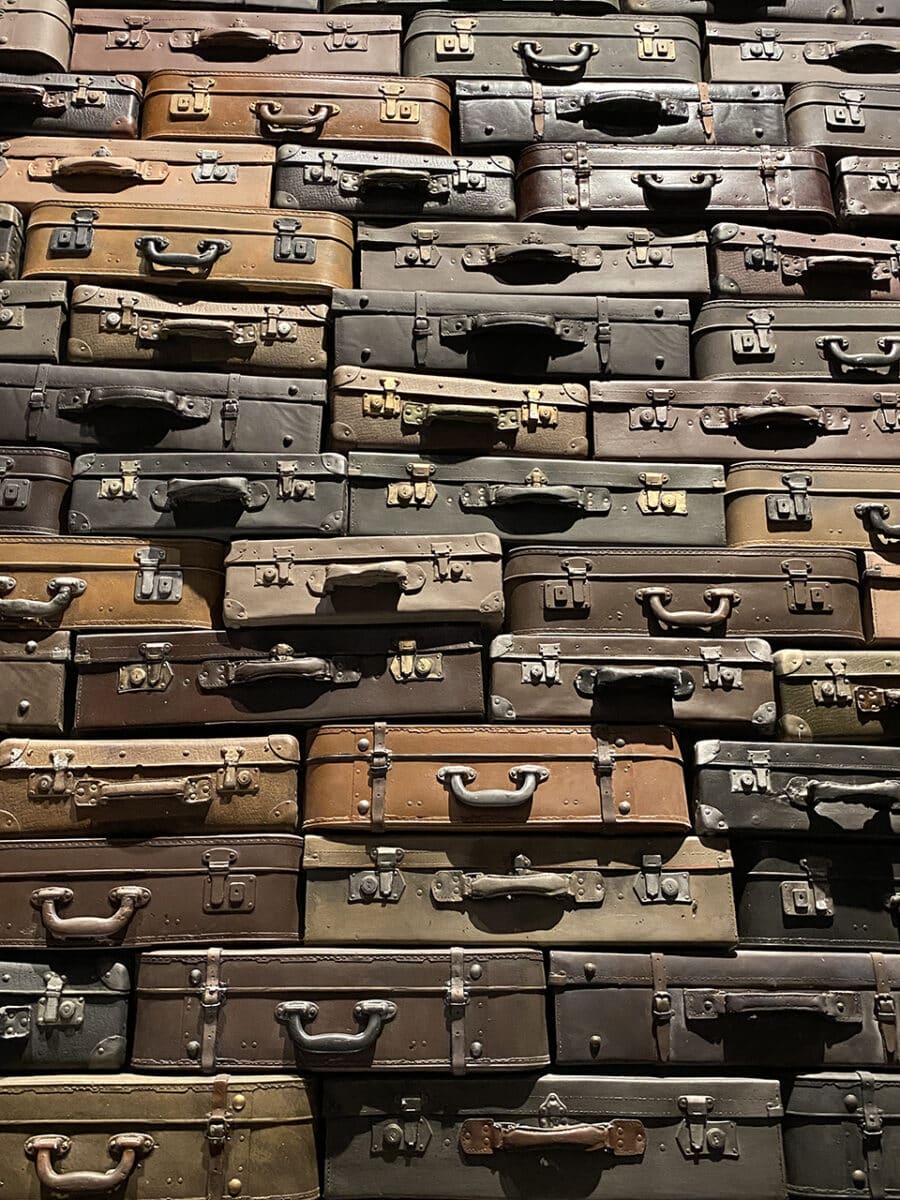 Do you want to learn more about the Second World War in Poland? Visit: How to visit Auschwitz from Kraków.
MUSEUM OF THE POLISH POST
Another important museum to do with the Second World War and the invasion of Poland is the Museum of the Polish Post, MuzeumPoczty Polskiej w Gdańsku. It was at Westerplatte on the coast where the invasion began, but it was here, on the same day, where around 50 postal workers defended the building in the city for almost a day.
The building wasn't just used for postal delivery; it was thought to be a base for Polish intelligence services, hence the reason the German soldiers wanted to seize control.
Eventually, they took over the building, and those who hadn't already been killed in the battle were lined up around the back and taken away. Just over a month later, those who had been captured were executed.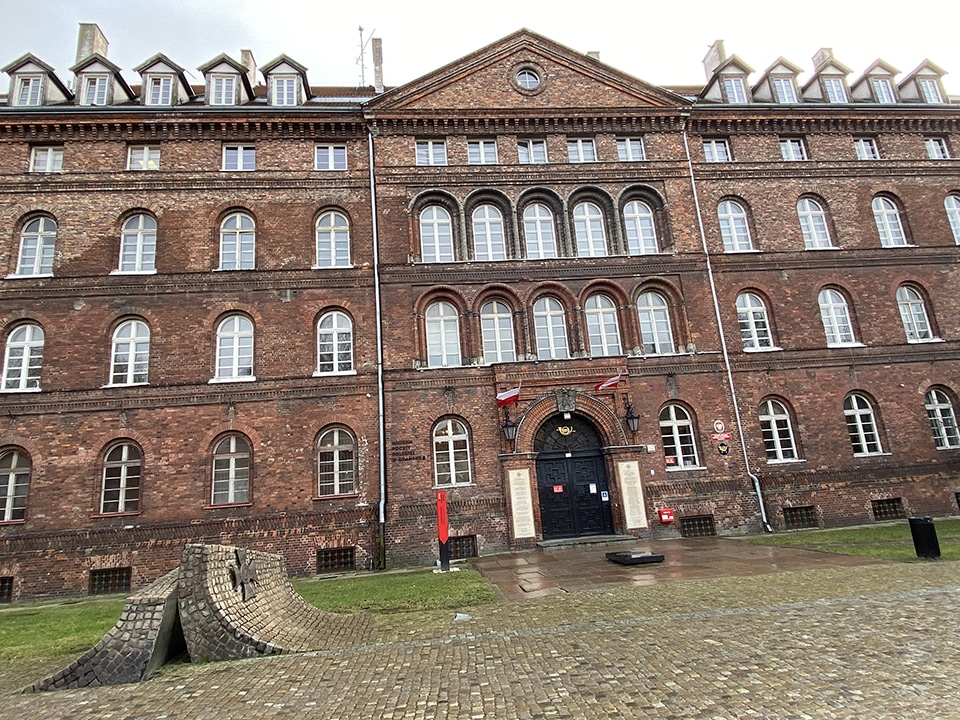 The building was destroyed heavily, and it partially collapsed. You can see evidence of the reconstruction on the outside through the different coloured brickwork.
Out front is a memorial to the defenders, featuring a dying post office worker being handed a rifle by Nike, the Greek goddess of victory, with a burst of doves. Around the back is another memorial. This one commemorates the workers who were lined up against the wall behind the building after they were captured.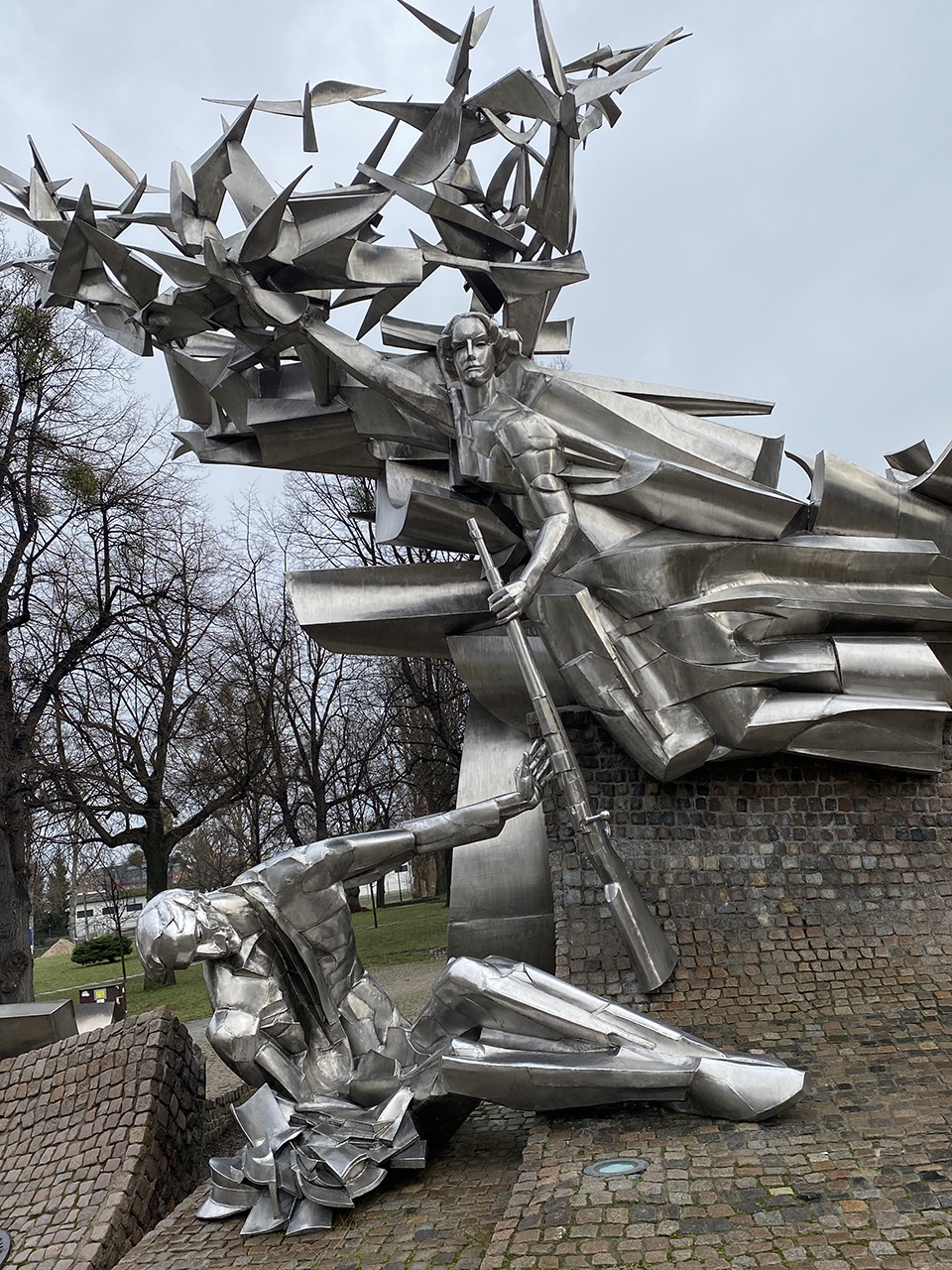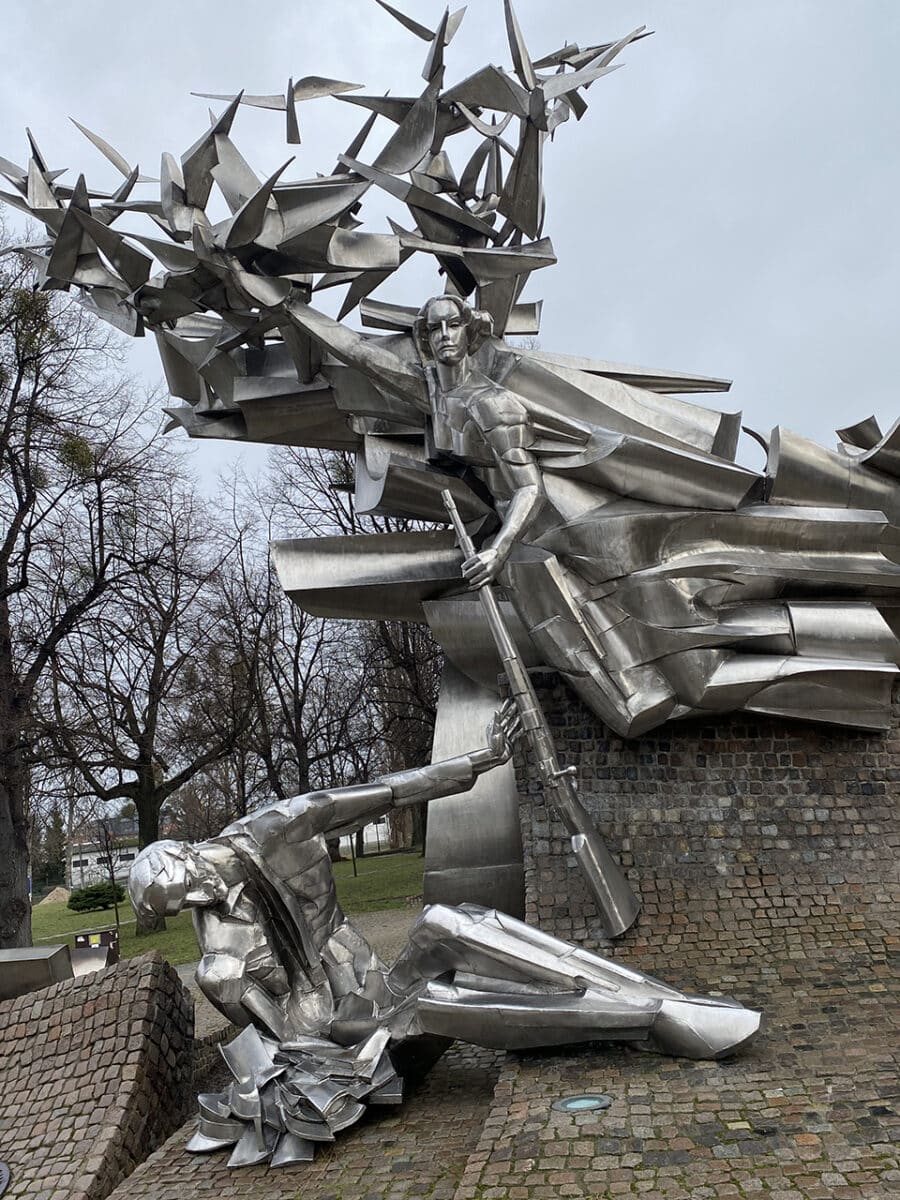 THE AMBER MUSEUM
This museum is based in an old prison. It has some incredible exhibits from the prehistoric period up to the present day. The whole of the Baltic region is famous for its amber. Here you can find out how this resin is farmed and made into beautiful objects like display pieces and jewelry. Admission price is 20zł and is open every day except Tuesday.
I enjoyed this museum more than I thought I would, especially seeing all the prehistoric insects, animals and plantlife trapped in these tiny amber capsules for all eternity. The museum is located opposite the church of Saint Bridget. Address: Wielkie Młyny 16, 80-849.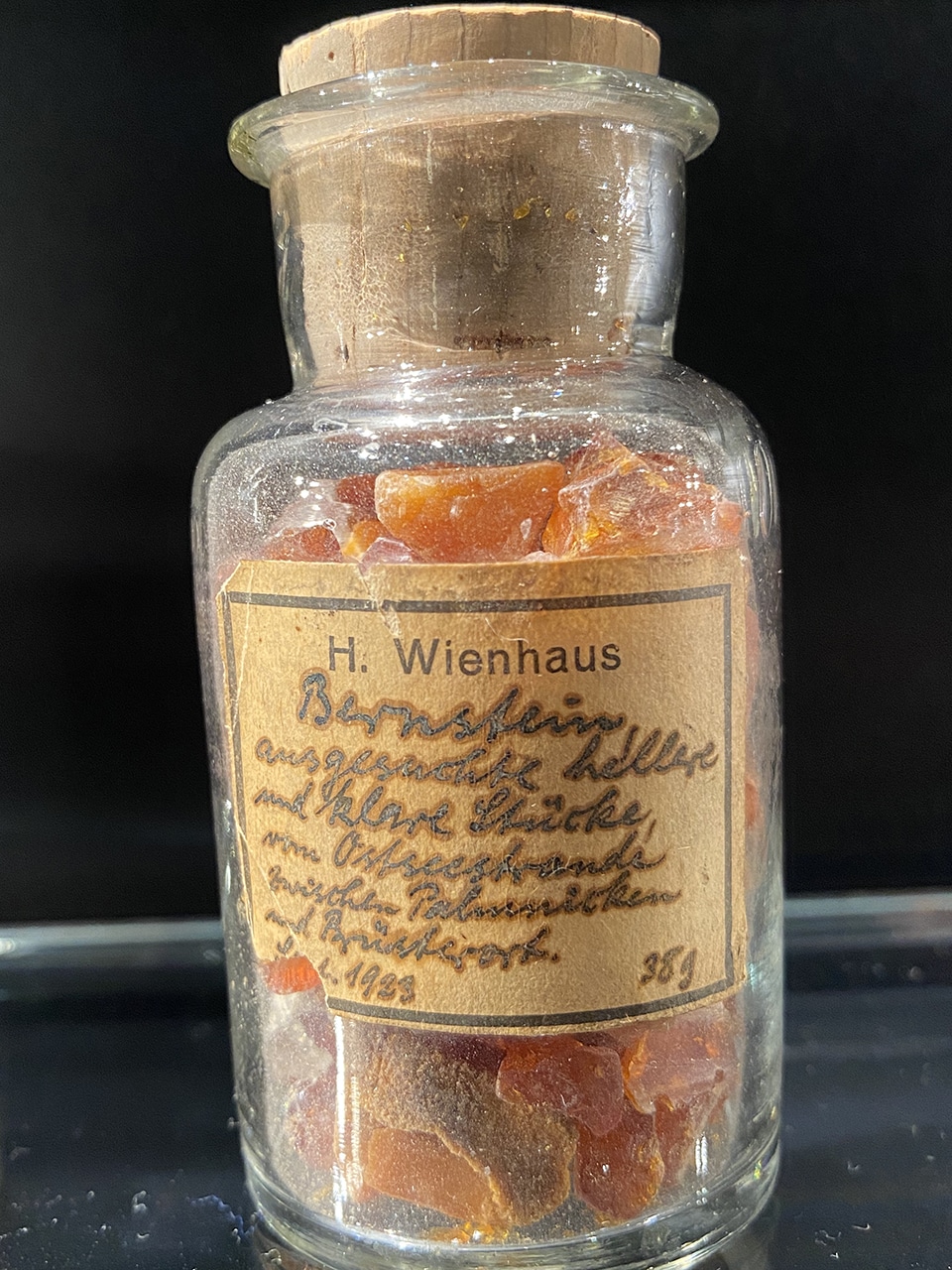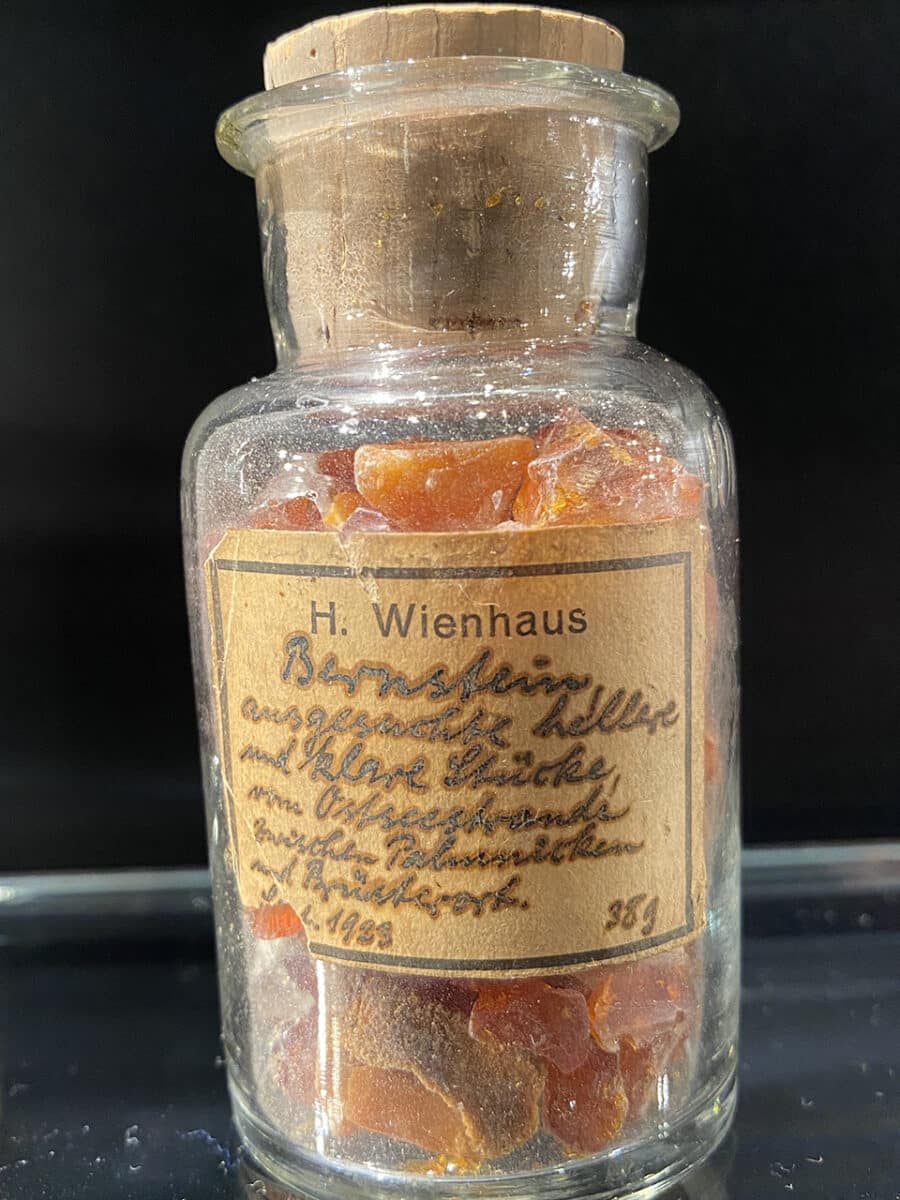 BREAD BRIDGE, MOST CHLEBOWY
The Bread Bridge, also known as the Love Brige, Most Miłości, sits behind the amber museum. It is a small medieval bridge over the Kanał Raduni. The railings here are a popular spot for hanging, what we think are ugly, love-locks. It is actually illegal to put them here and they are constantly being removed. The bridge overlooks a small mill, which is now a restaurant.
---
DOM UPHAGENA
Uphagen's house is an old merchant's dwelling that was built in the 1800s. The building was destroyed during World War II and rebuilt afterwards. It features many opulent pieces of furniture and designs. When you enter the building, a lovely staircase that takes you up to sitting rooms, a music room, a dining room and even an art gallery greets you. This gives you an idea of what it was like to live in Gdańsk during this time period.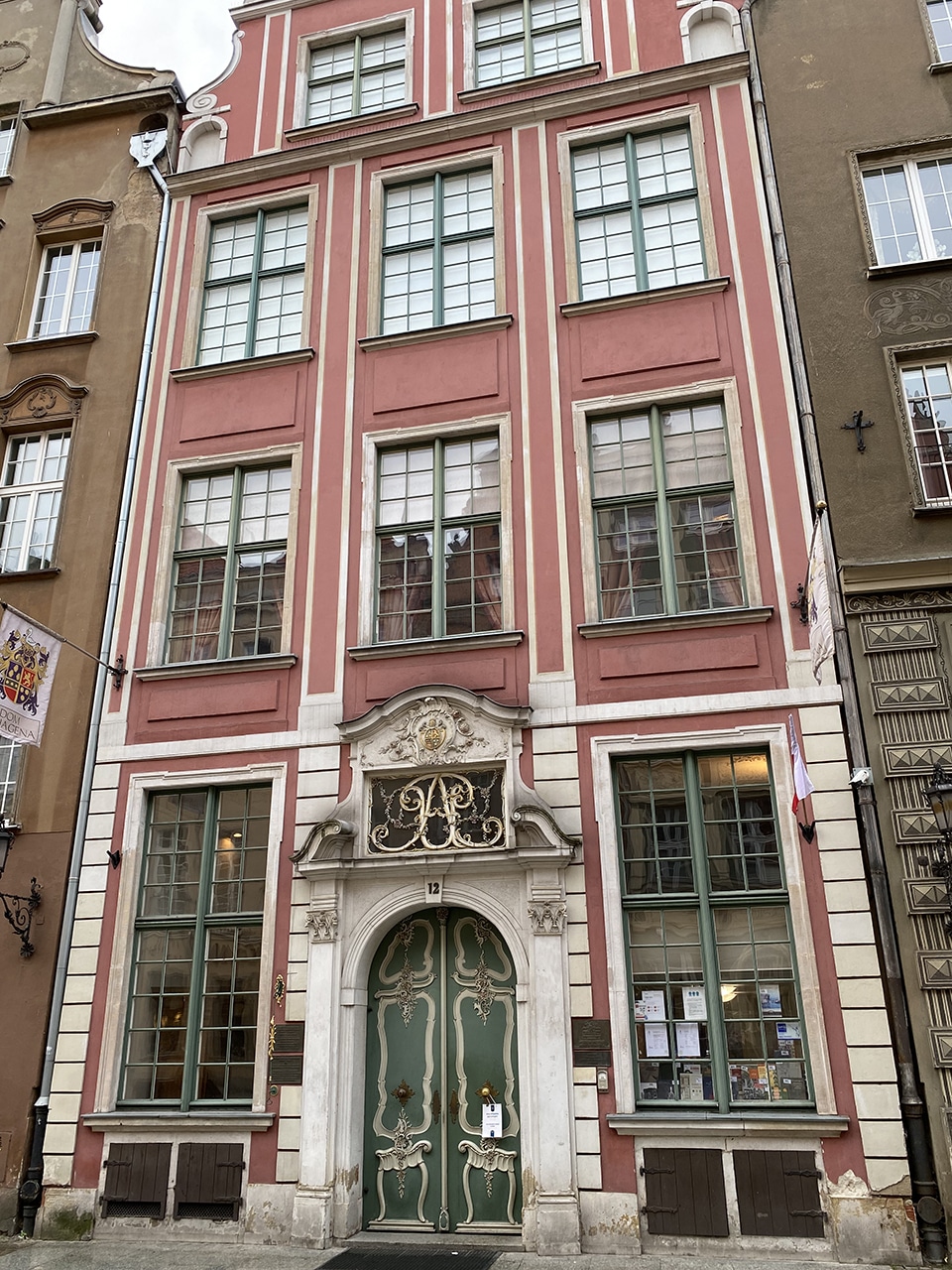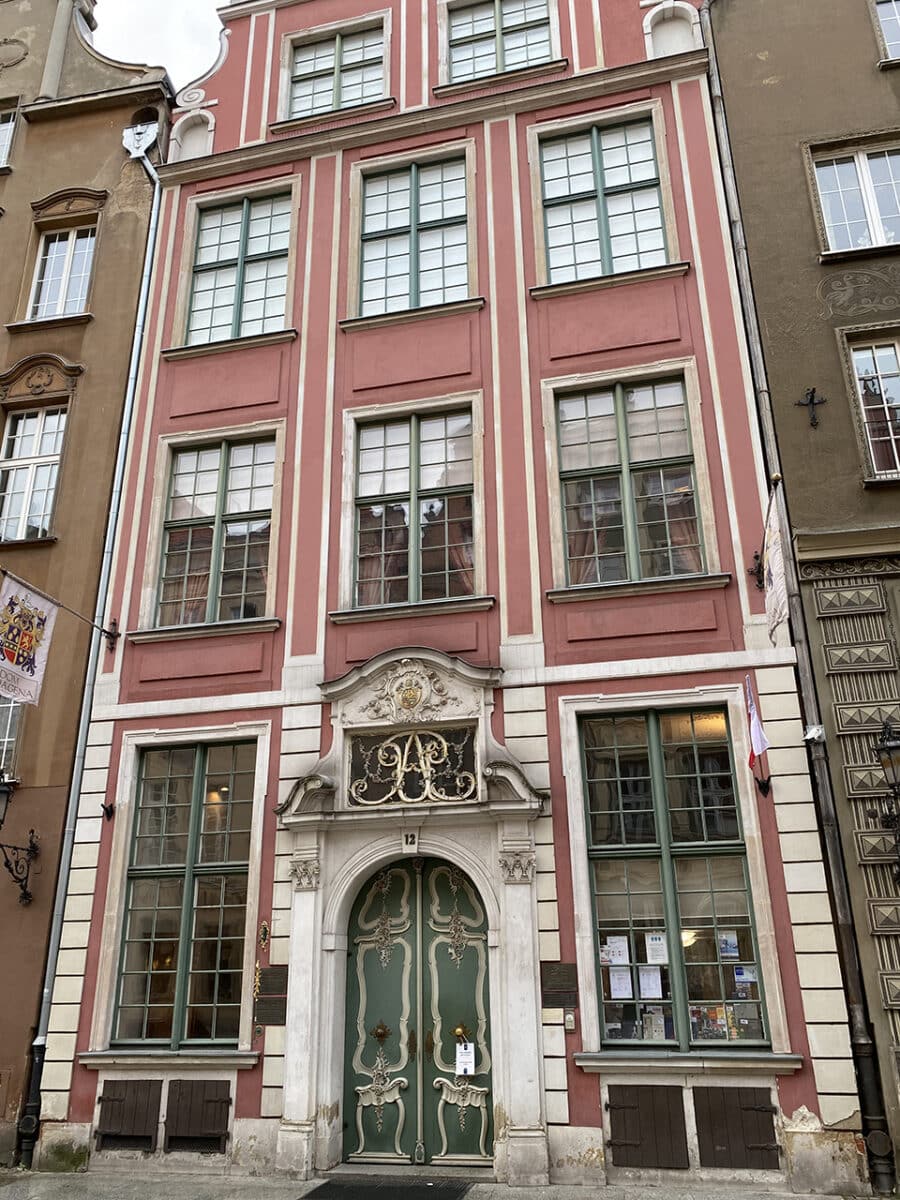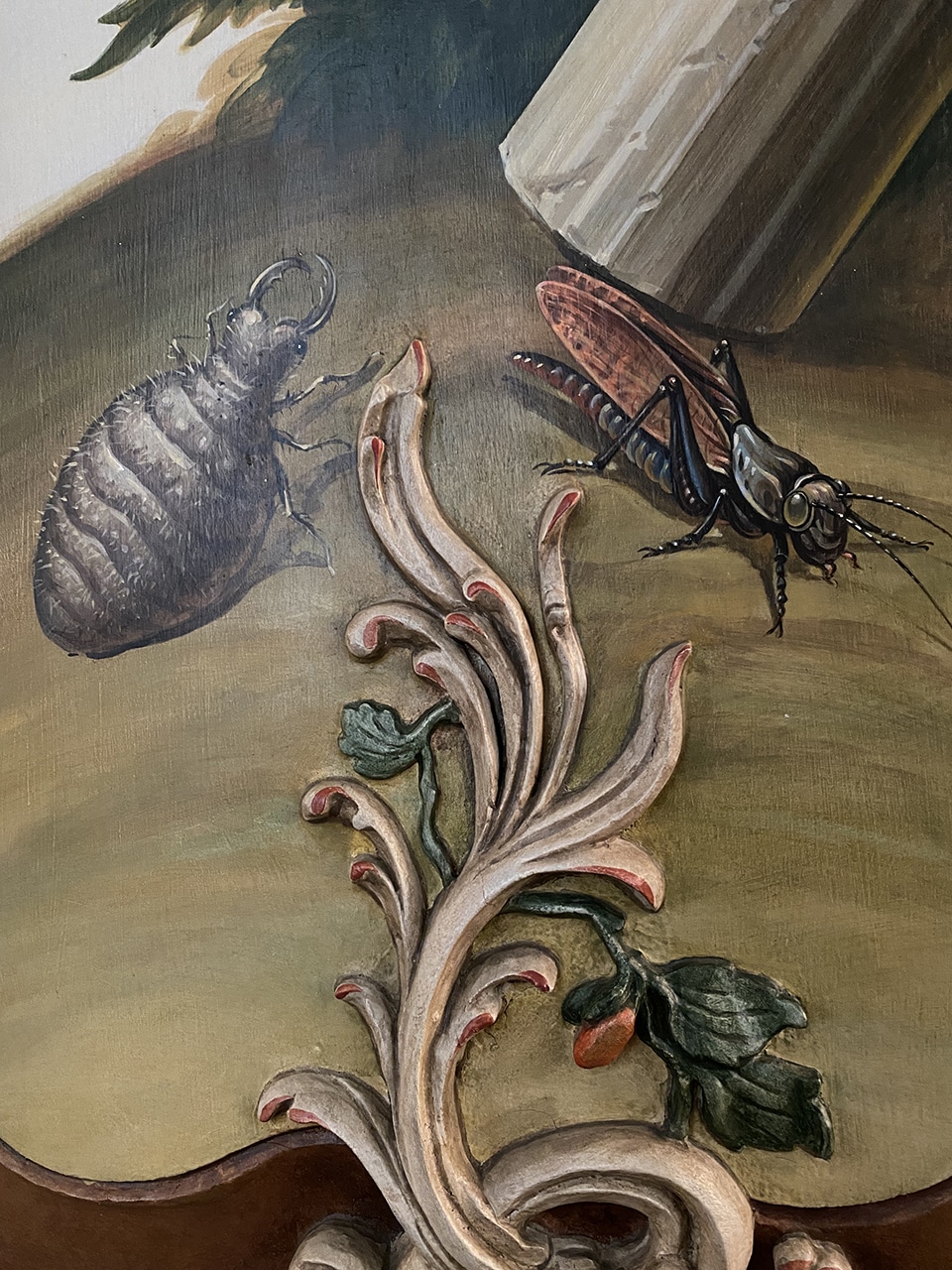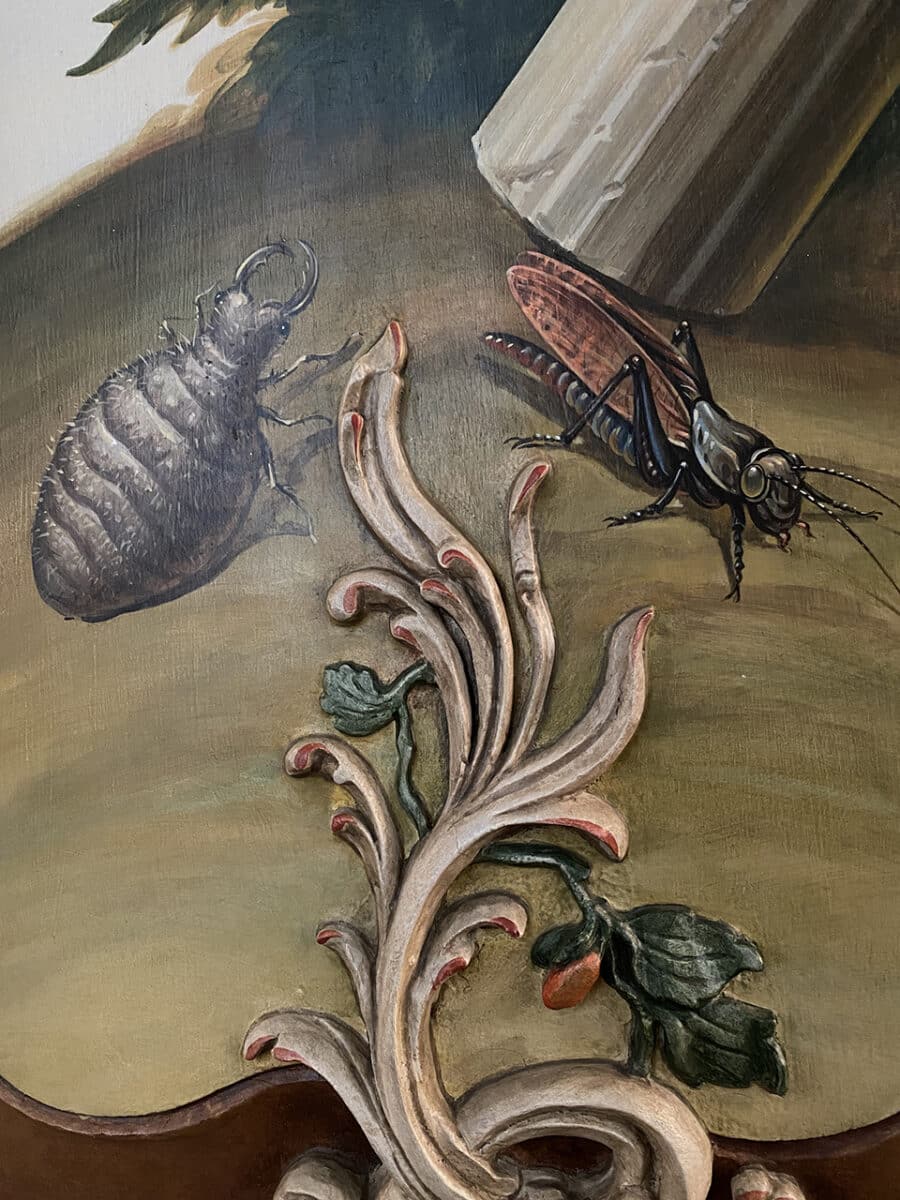 THE OLD TOY GALLERY
The Old Toy Gallery, Galeria StarychZabawek, is a personal collection of Polish toys made from 1920 to 1989. It's a small museum and costs 10zł. It is very quirky, but worth a visit if you have half an hour to spare. They do not allow photographs here. If you would like to know more, visit The Old Toy Gallery. Address: Piwna 19/21, 80-83.
SHOP FOR AMBER ON MARIACKA
Mariacka is a famous little lane in Gdańsk known for its amber shops. At one end is Saint Marys Gate, Brama Mariacka, first built in the 15th century, and restored after the war. At the other end is the Basilica of Saint Mary of the Assumption of the Blessed Virgin Mary, complete with its own Royal Chapel. A beautiful church if you fancy a quick visit, more on this below.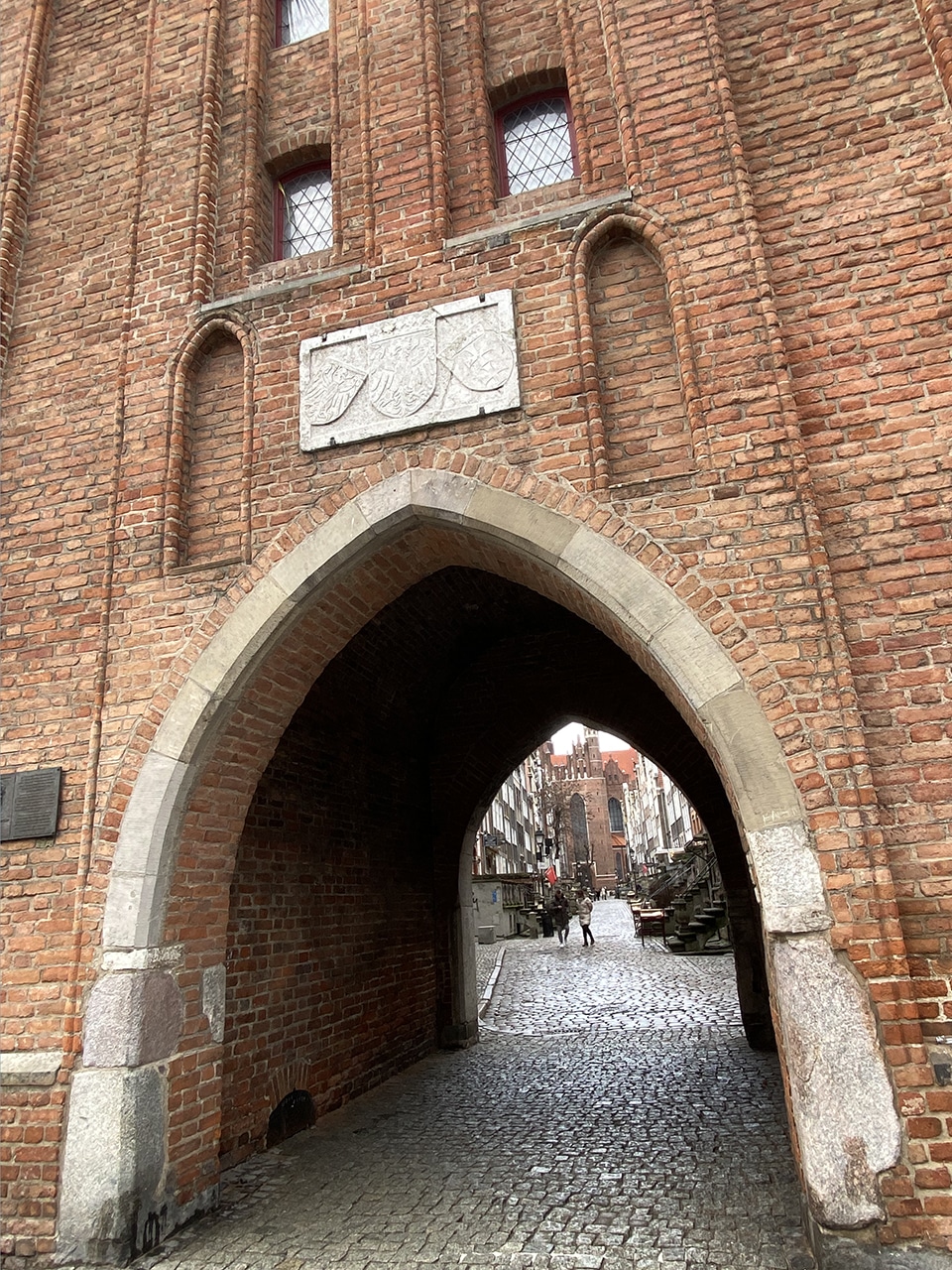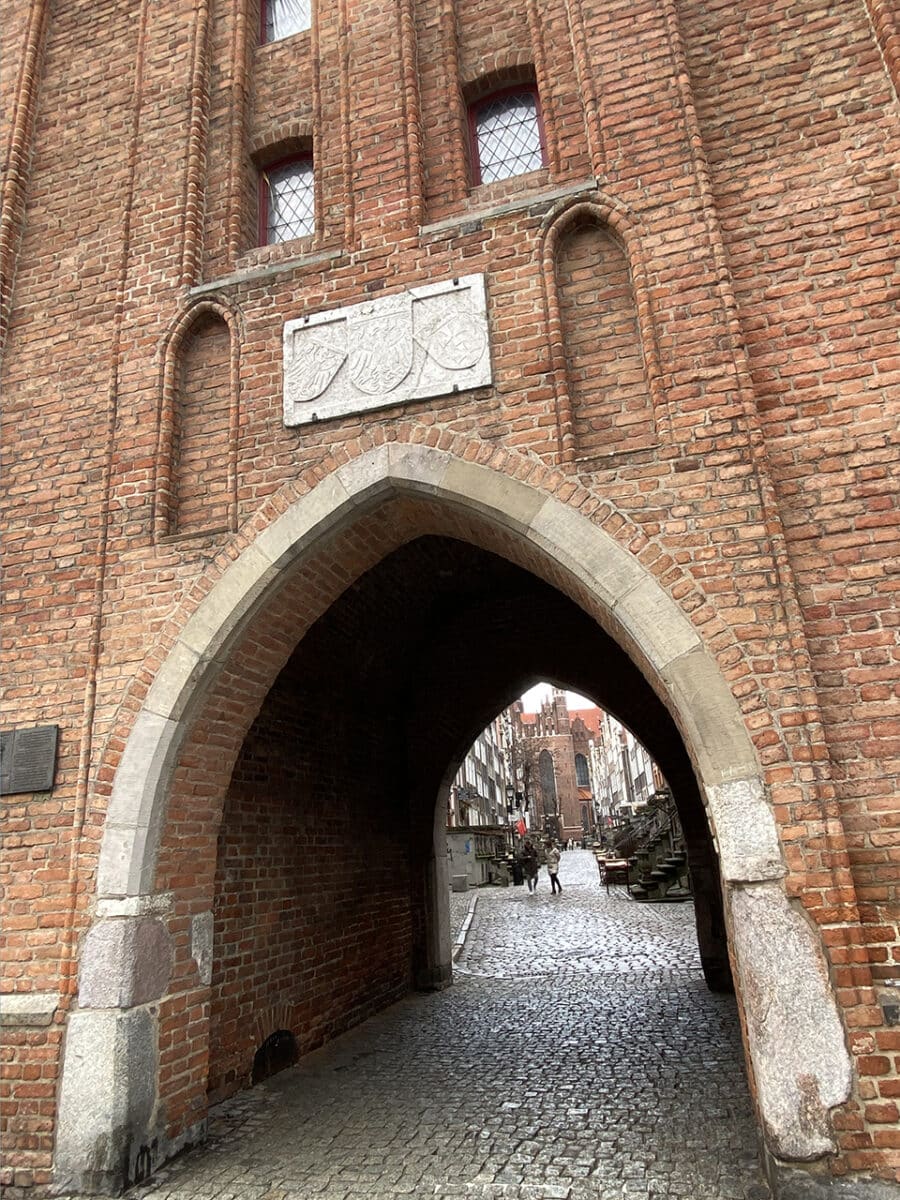 CHURCH OF SAINT BRIDGET
I had already researched this church prior to my trip. I had wanted to take a look at the beautiful altar made of amber. Admission to the church was only 5zł. Seeing the altar as I entered, I was blown away at just how beautiful it was. I made my way towards the back of the church, and something else caught my eye.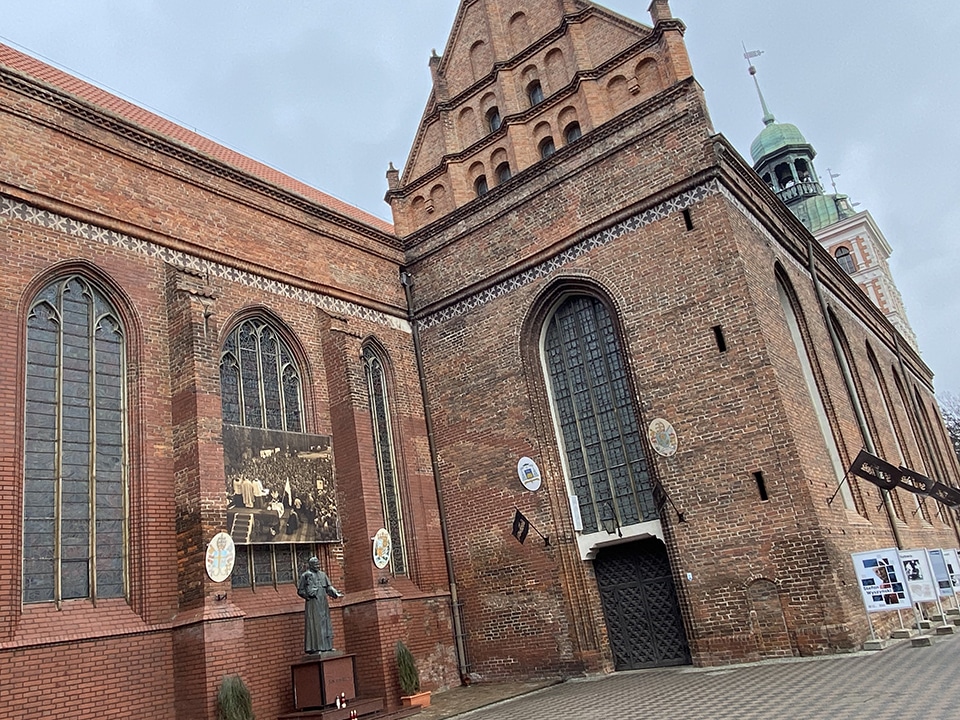 I saw a small staircase heading down. Normally, in a church, this means there is something good to see. I did not know this even existed. I didn't even see it in my research. The sign above the steps said 'Kaplica św Brygidy', Saint Bridget's Chapel. A few more steps down and there was something else, above, on a small vaulted ceiling. A skull and crossbones with 'Memento mori'. I carried on a few more steps, and WOW!
A small crypt suddenly lit up, a small sensor triggered and illuminated the room. A small coffin, relics in a large silver cross and skulls behind iron bars where all there in front of me. I had found an incredible skull crypt. When I had finished here, I made my way back into the main church and spent more time looking around.
If you love this kind of thing, then you really must visit. I was so happy with my visit that I felt awful only paying a small fee for entry. I found a donation box and placed an extra 20zł inside. It was well worth it.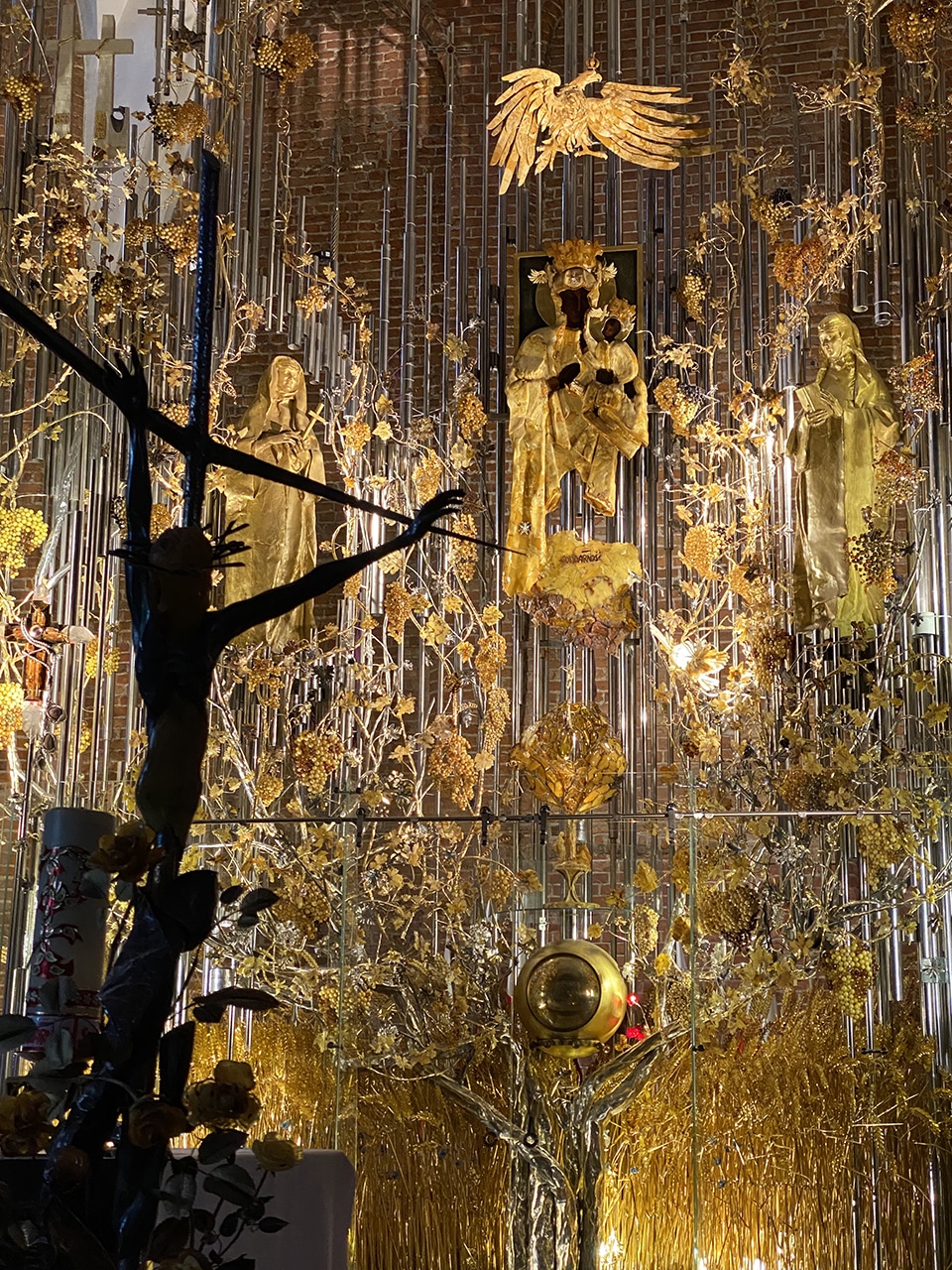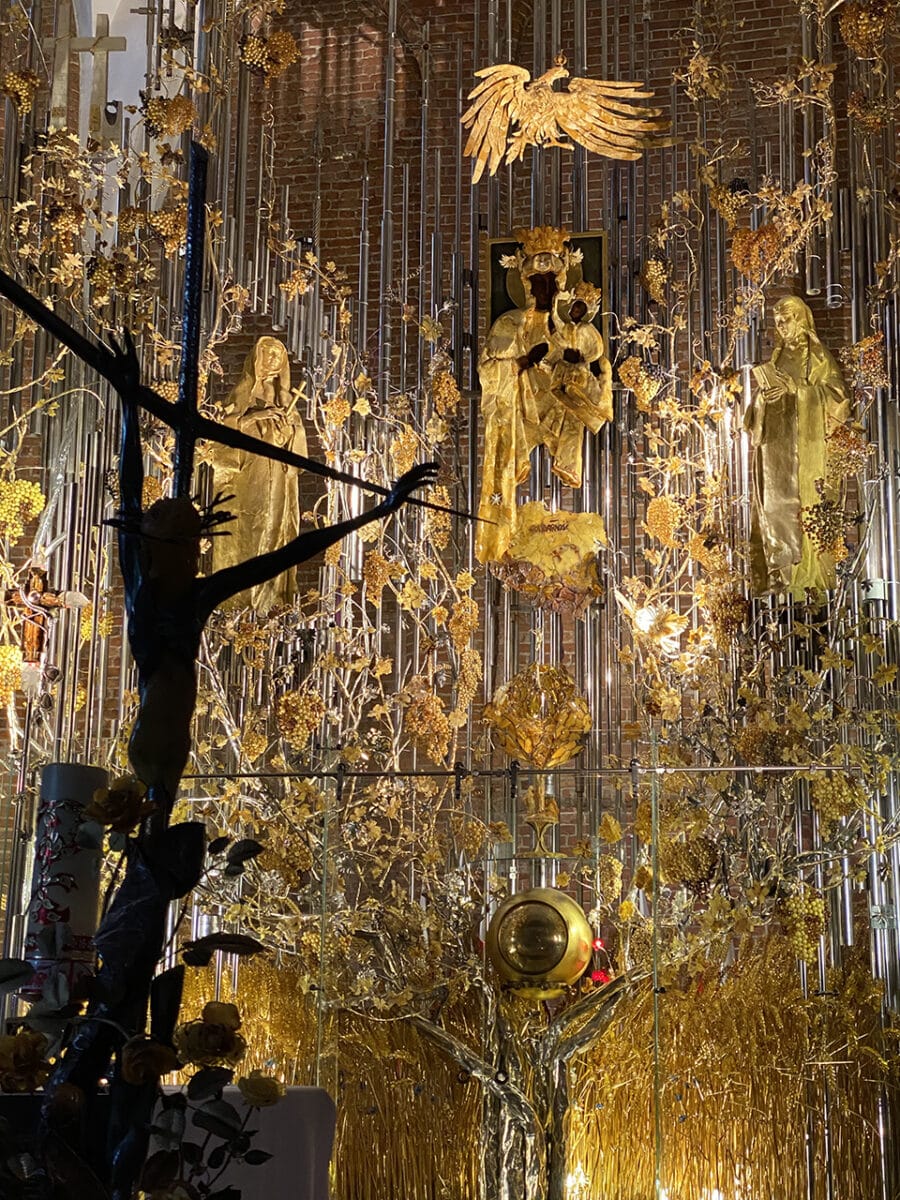 BASILICA OF SAINT MARY
Another church worth visiting is in the center of town. They originally finished this Gothic style building in the 1500s. It is the largest brick-built church in Europe and is also known as the 'Crown of Gdańsk'. It is home to a beautiful astronomical clock, royal chapel and the tomb of Paweł Adamowicz, the mayor of Gdańsk, who was assassinated in 2019.
As with many of the buildings in the city, the church took heavy damage during World War II. Most of what you see has been rebuilt or reconstructed, including things like the astronomical clock. The church is free to enter.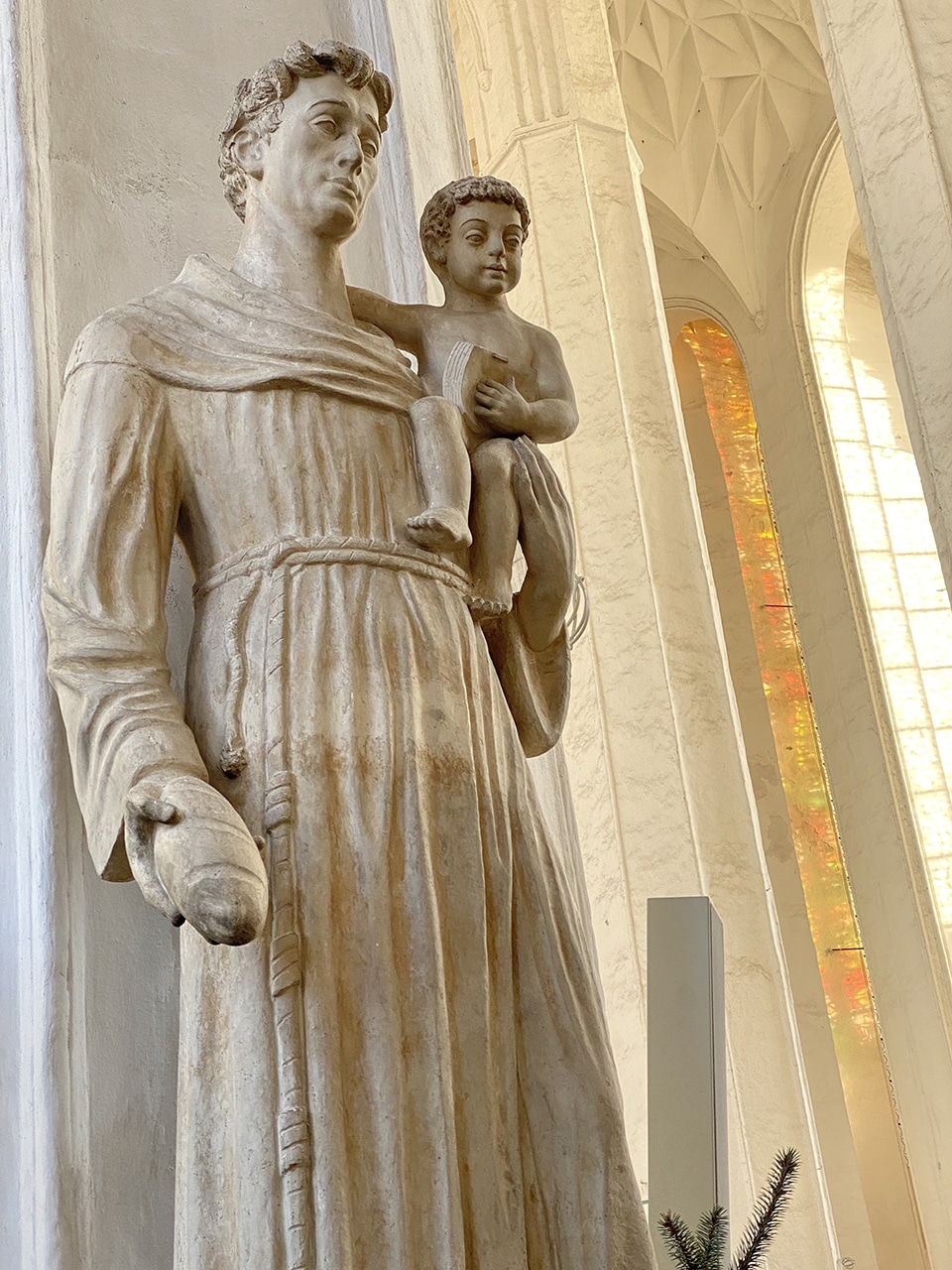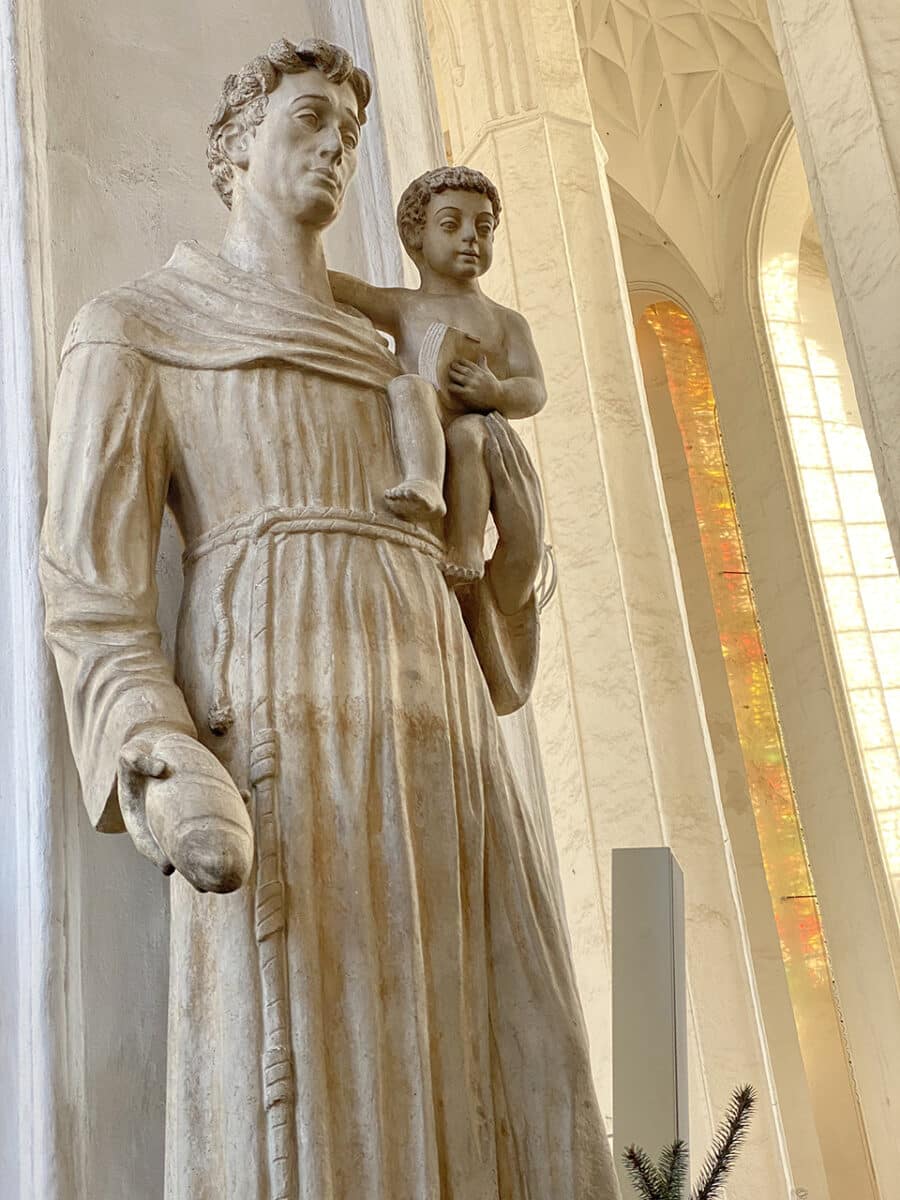 TAKE A WALK BY THE MOTŁAWA RIVER
The Motława river runs through the center of Gdańsk. Its banks lined with shops, restaurants and museums. At one end lies the Kamienna Śluza, a historic water gate, and at the other end the Footbridge to Ołowianka, Kładka na Ołowiankę – most zwodzony. A draw-footbridge that rises to let through river traffic.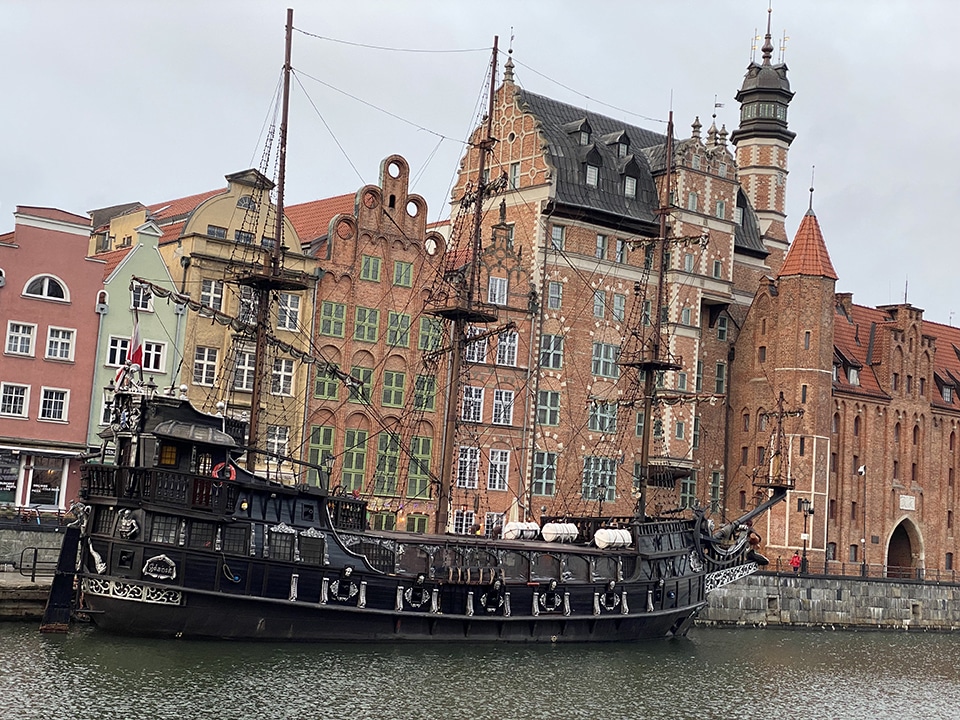 Along the waterfront you will also find the large medieval crane, Brama Żuraw. Another striking emblem of the city, destroyed during the war and rebuilt. It was made to load and unload heavy cargo and was also used to install ship's masts. Powered by humans, it could hoist loads of up to 2000kg, making it the largest medieval crane in Europe.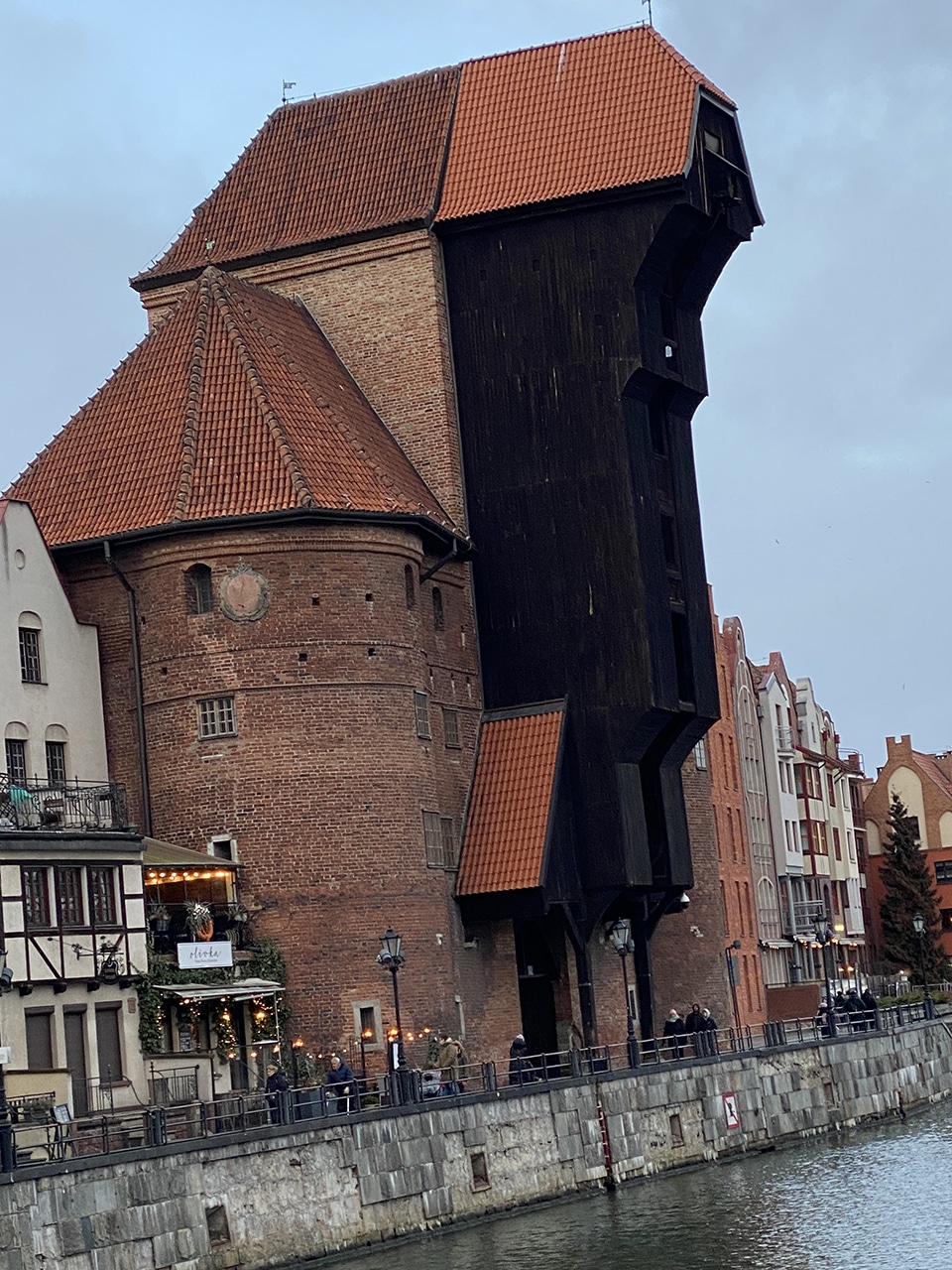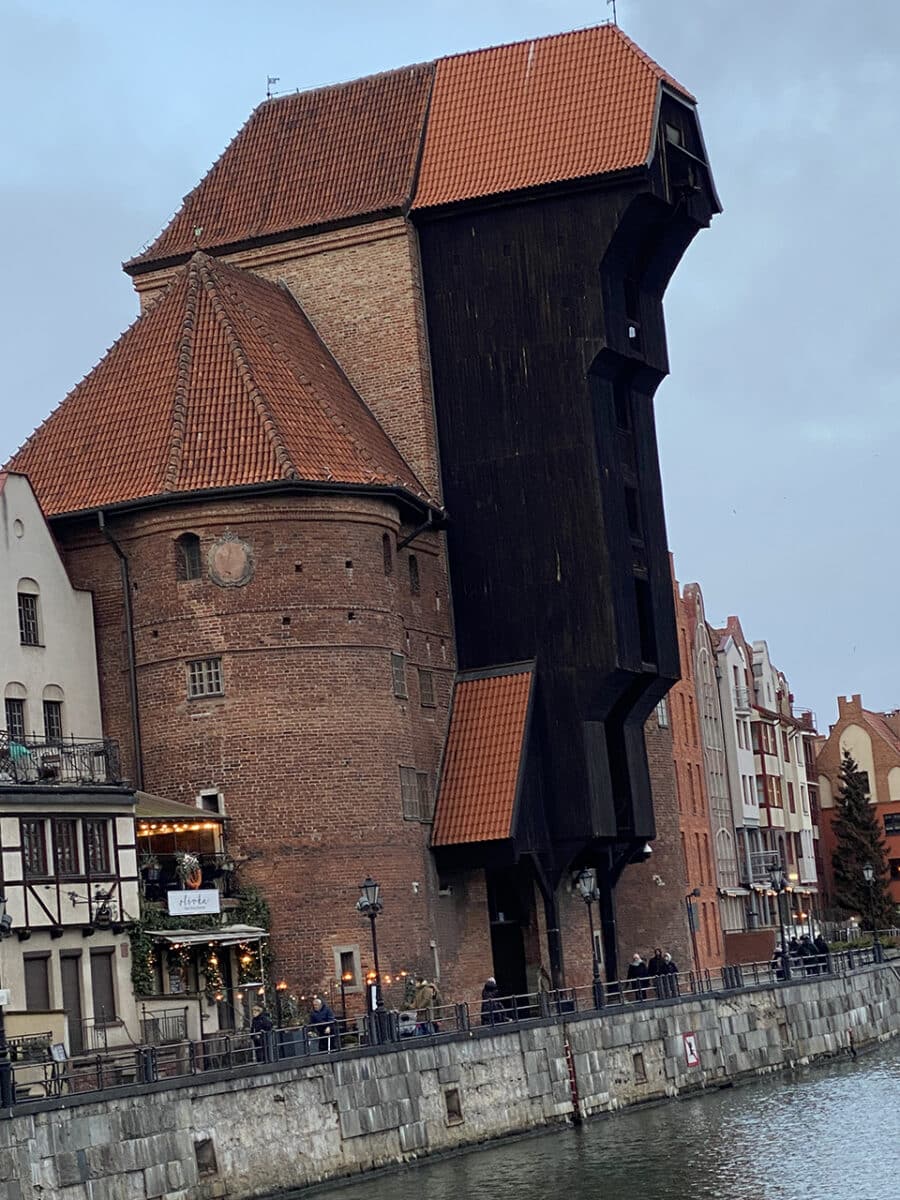 Also along the river you will find the Polish Baltic Frédéric Chopin Philharmonic, a large music and concert hall that features the Polish Baltic Philharmonic. The Sołdek, an old ship turned museum, is full of exhibits that belong to the National Maritime Museum. The Black Pearl pirate ship also docks here and is available for trips to Westerplatte.
The large Gdańsk neon sign is a great photographic opportunity, both day and night, and you can find this next to the Philharmonic building next to the river.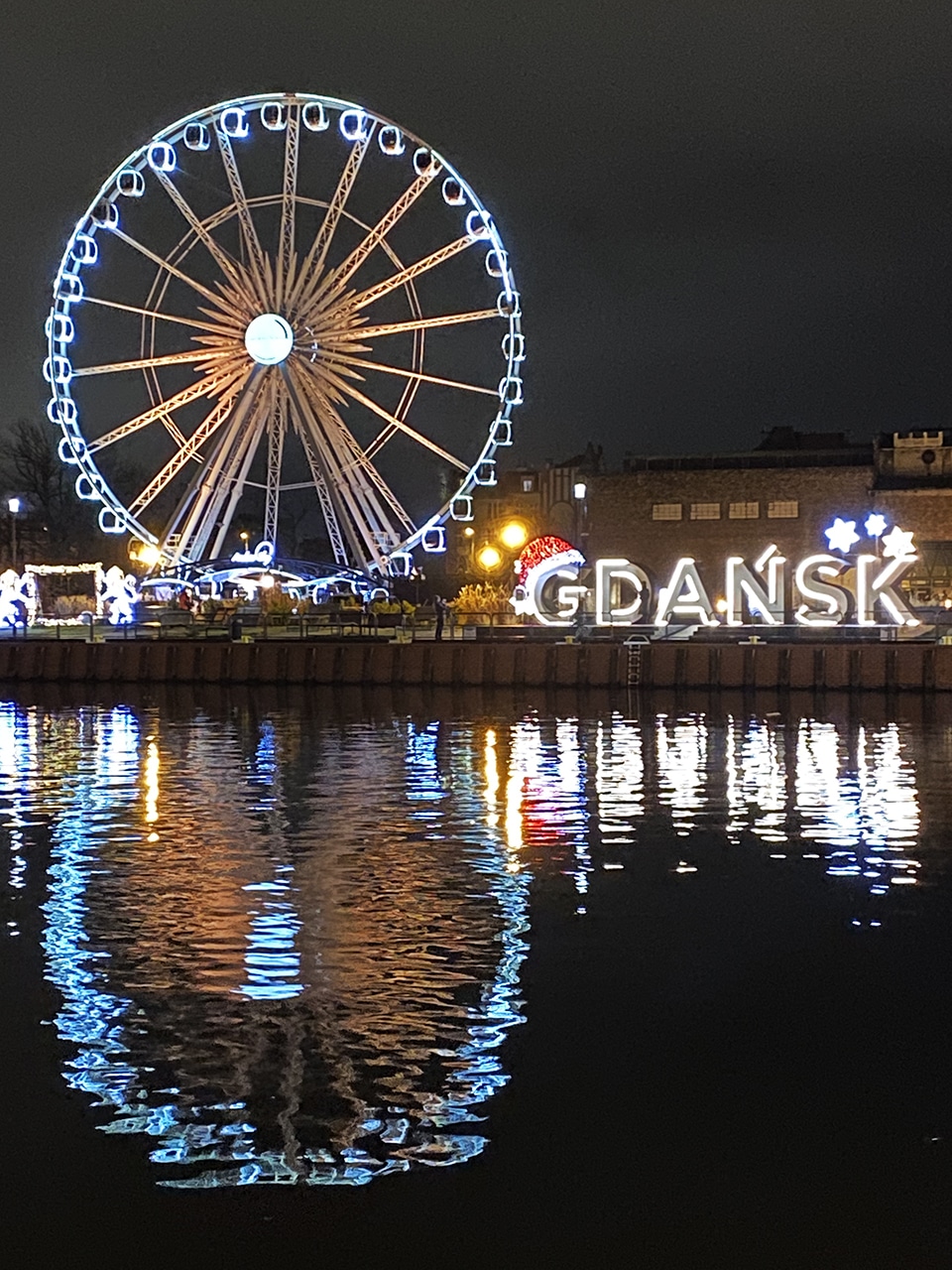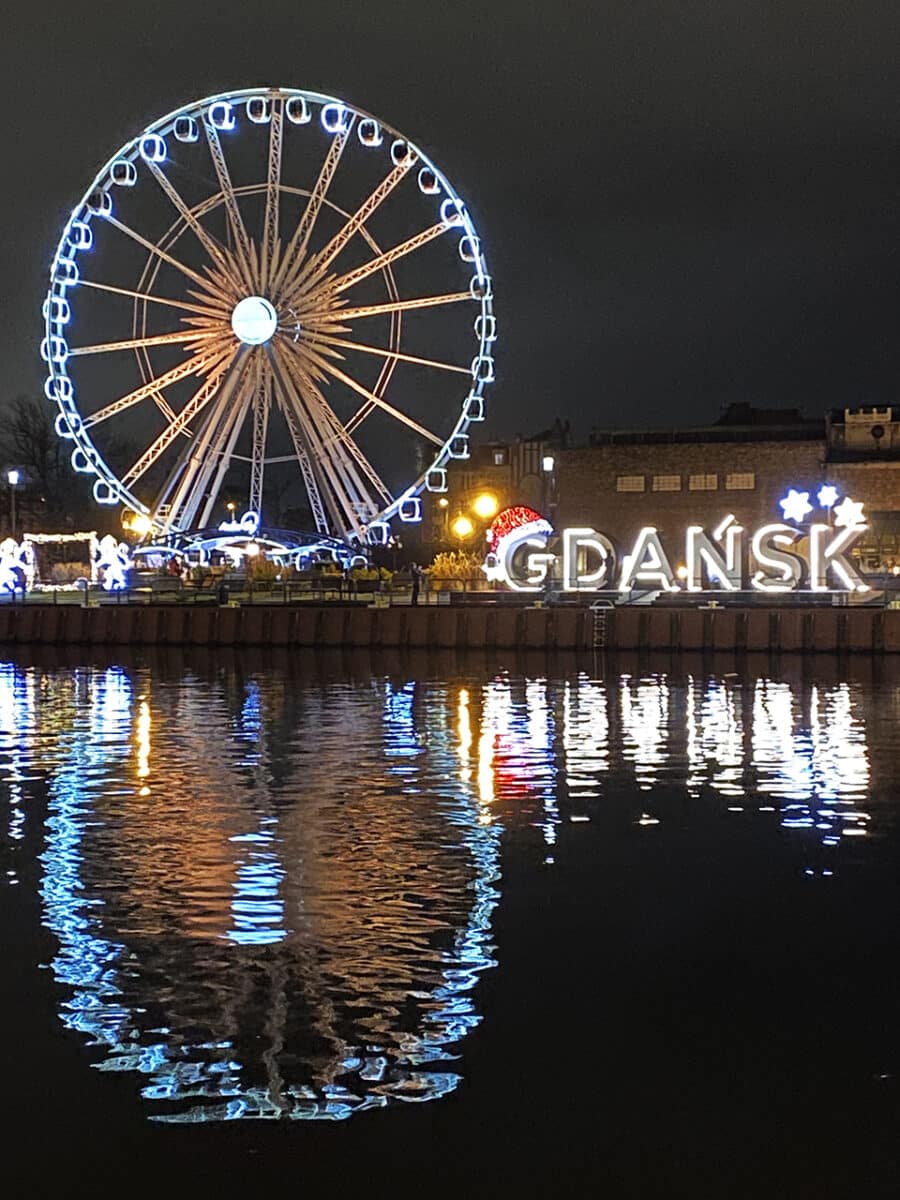 ---
GO SHOPPING AT FORUM
This incredible shopping centre just a short walk outside the city has an amazing selection of shops. It even has a river running through it. Also, make sure you go to the top floor if you are hungry, it has a massive number of food outlets serving everything from traditional dumplings, chicken, Asian, fish and chips, burgers and lots more.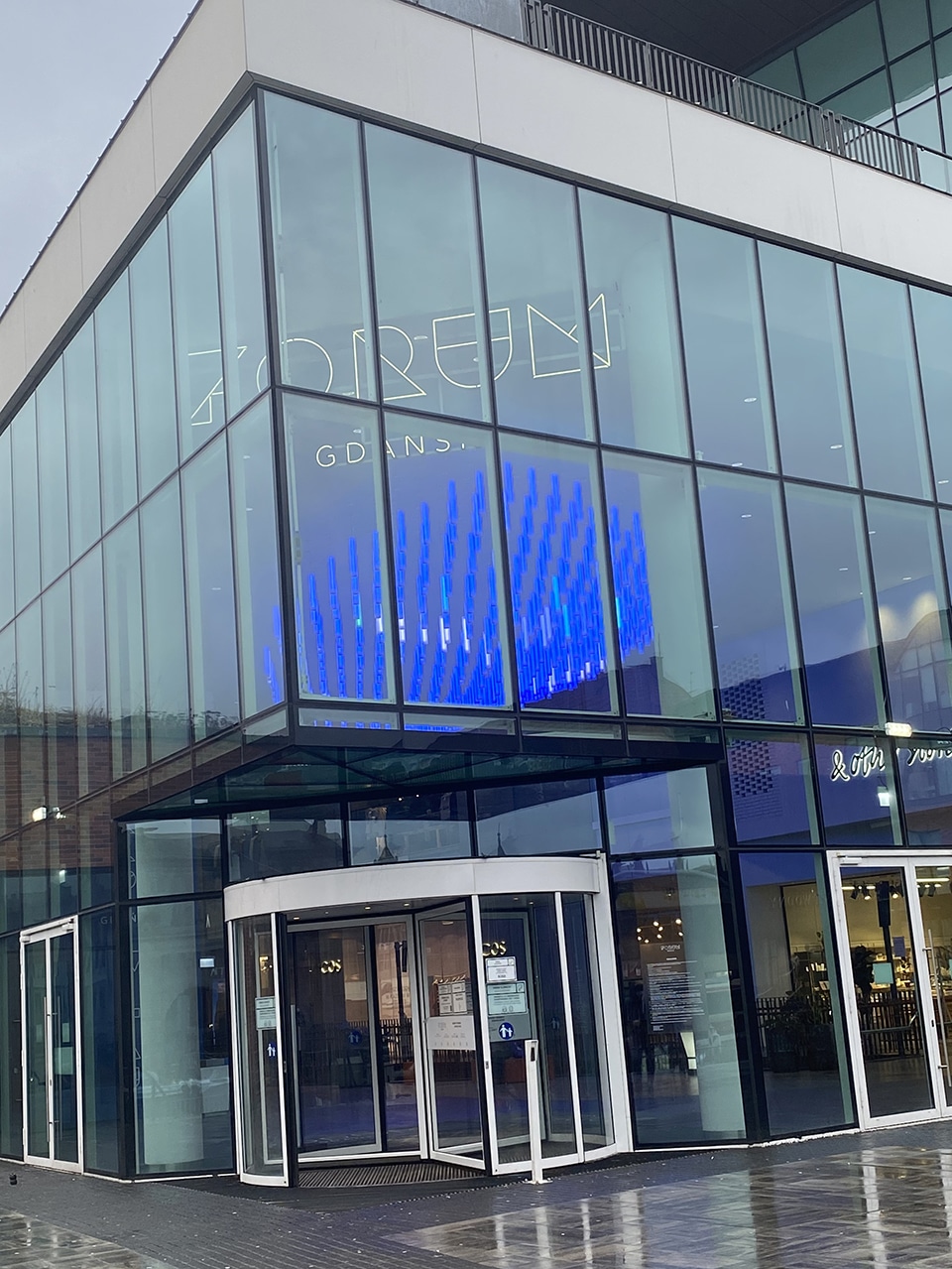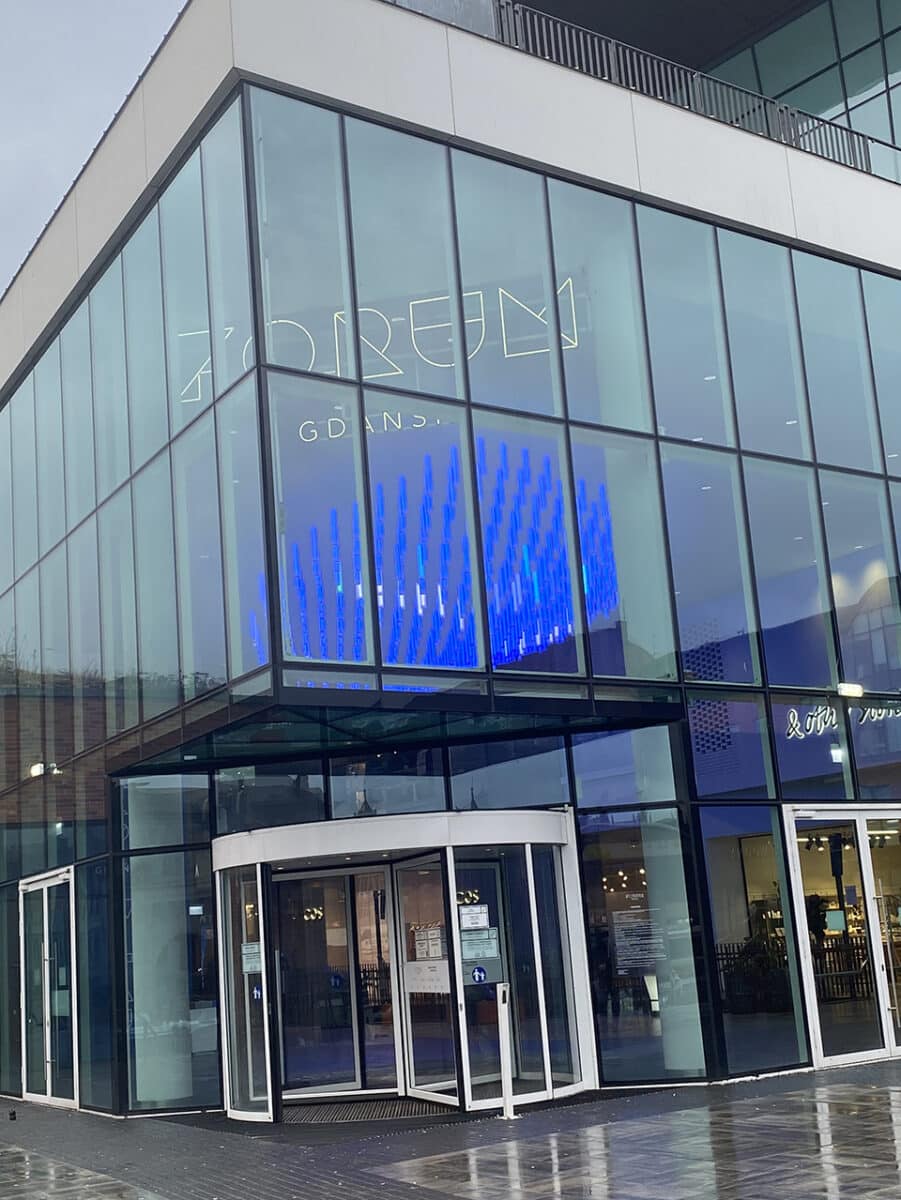 PLACES TO EAT IN GDAŃSK
The one thing I really enjoyed when we visited Kraków, was the food, the Pierogies especially. So, I knew I had to eat them once again!
Pierogarnia Stary Młyn. I had never heard of a baked pierogi before. I just assumed they were all wet dumplings, so this place I absolutely had to try. Ordering a plate of five with roast pork, carrots and onions. And wow, they were so filling. Baked, like mini Cornish Pasties, I ate them with a honey-mustard sauce. They were amazing. Address: Świętego Ducha 64, 80-834.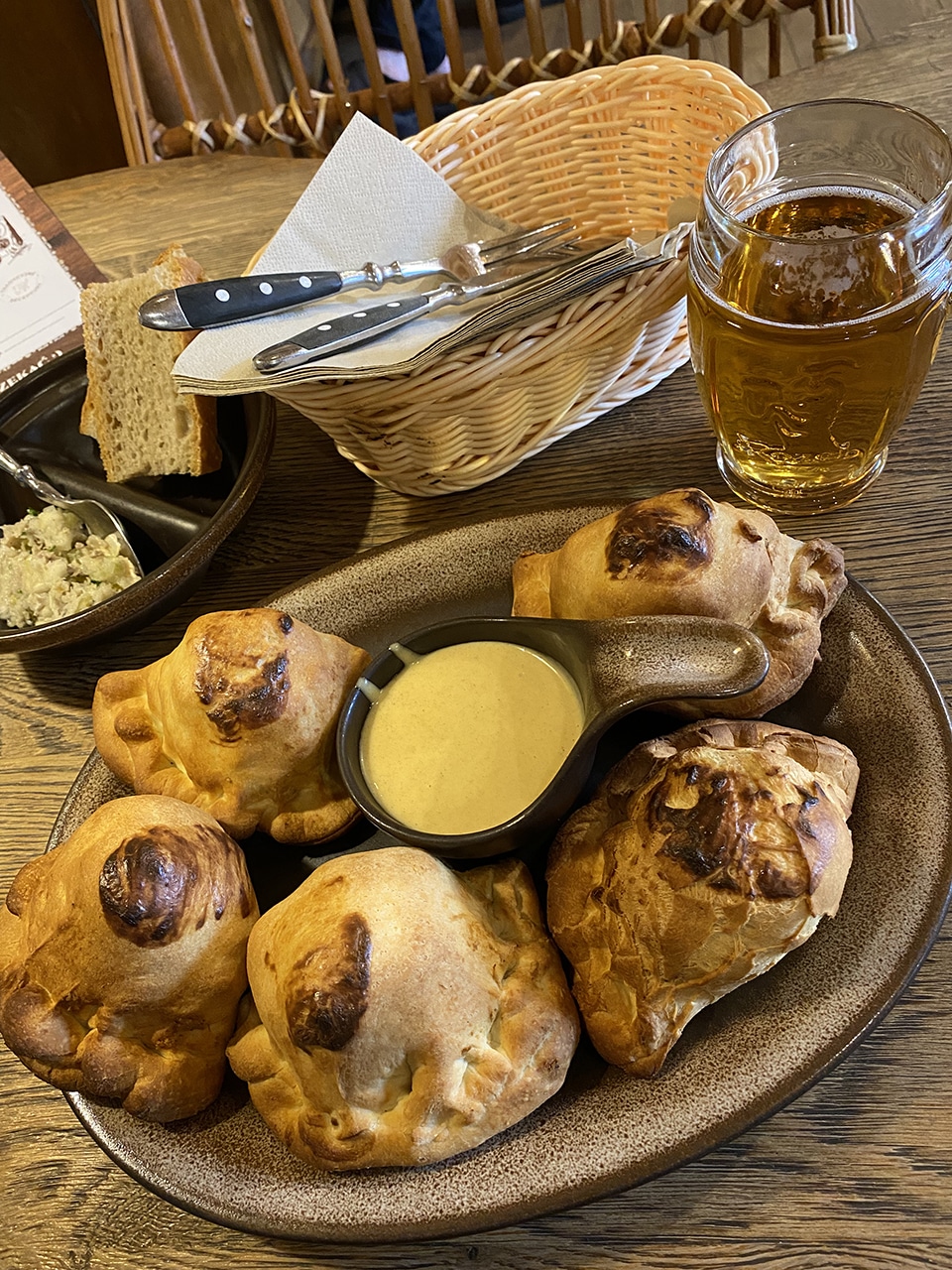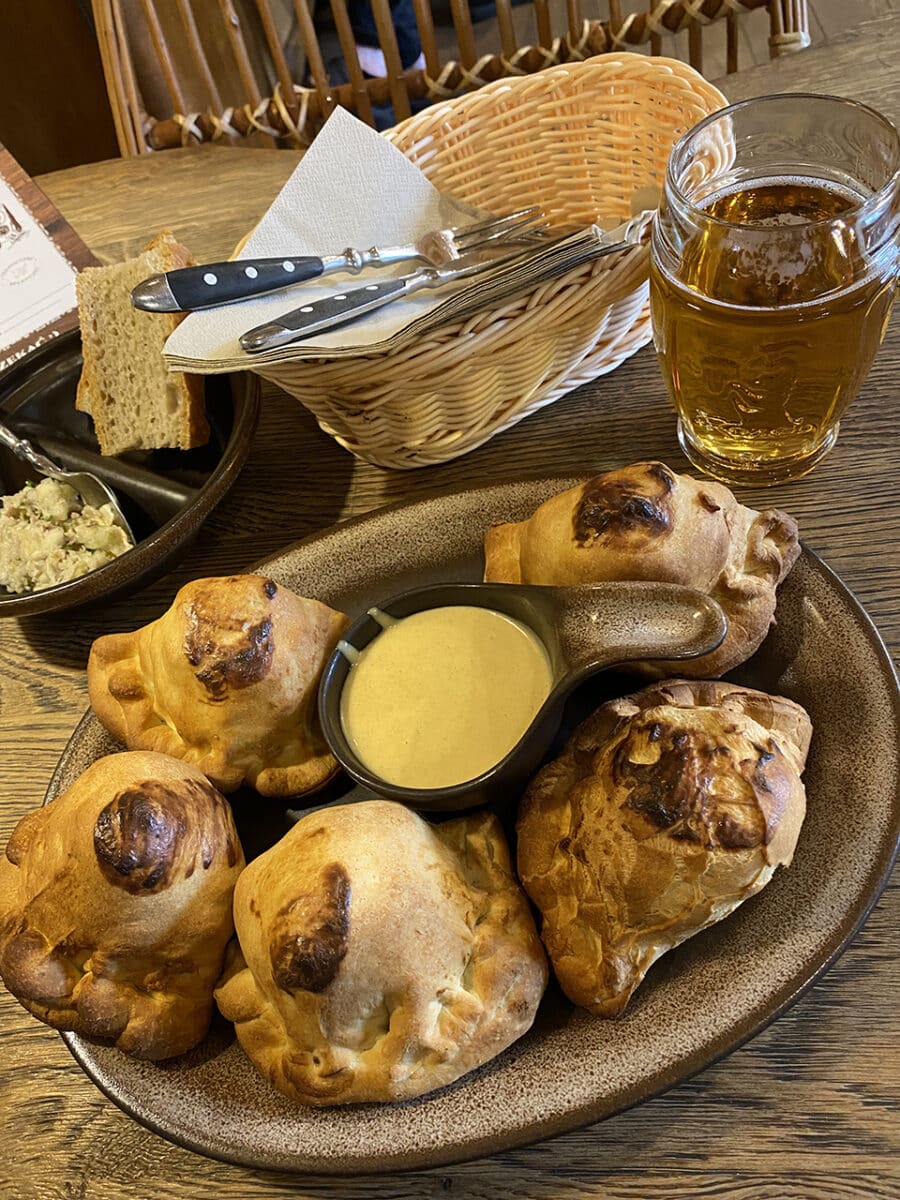 Pierogarnia Mandu. Said to be the best pierogi in Gdańsk. A friend recommended Mandu to me before my trip. You can see them being freshly made as you walk in. This place was busy when I visited, and im pretty sure I was the only none-Polish person in there. I was going to have the traditional boiled dumpling here, but I fell in love with the baked ones. These pierogies were delicious and reasonably priced. The service was incredible. Address: Elżbietańska 4/8, 80-894.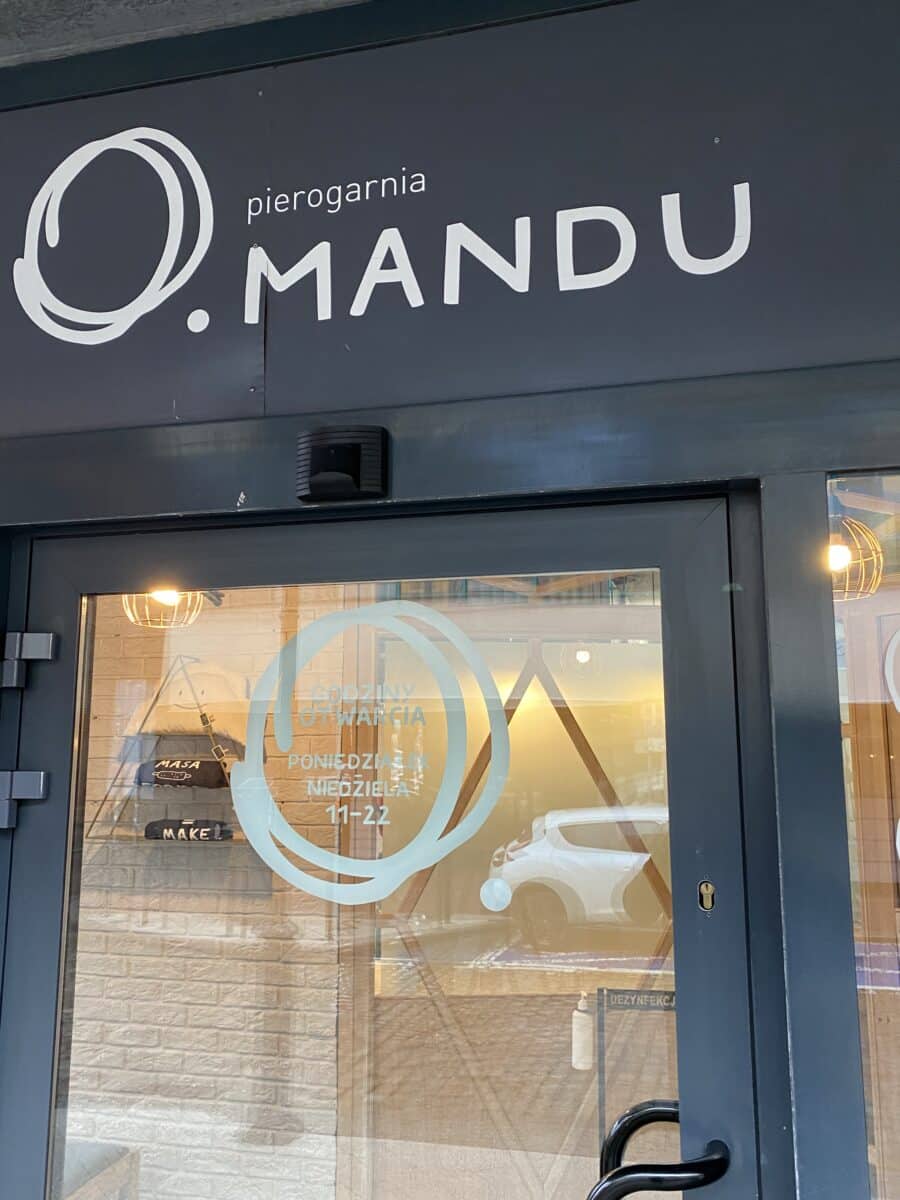 Pyra Bar. A place that specialises in potato dishes and soups. I can highly recommend the potato pancakes, they have both savoury and sweet options. I chose the 'OCB' pancakes with smoked bacon, pickled cucumber, onion, mayonnaise, and yogurt. Absolutely delicious, and washed down with a small beer. Address: Garbary 6/7, 80-827.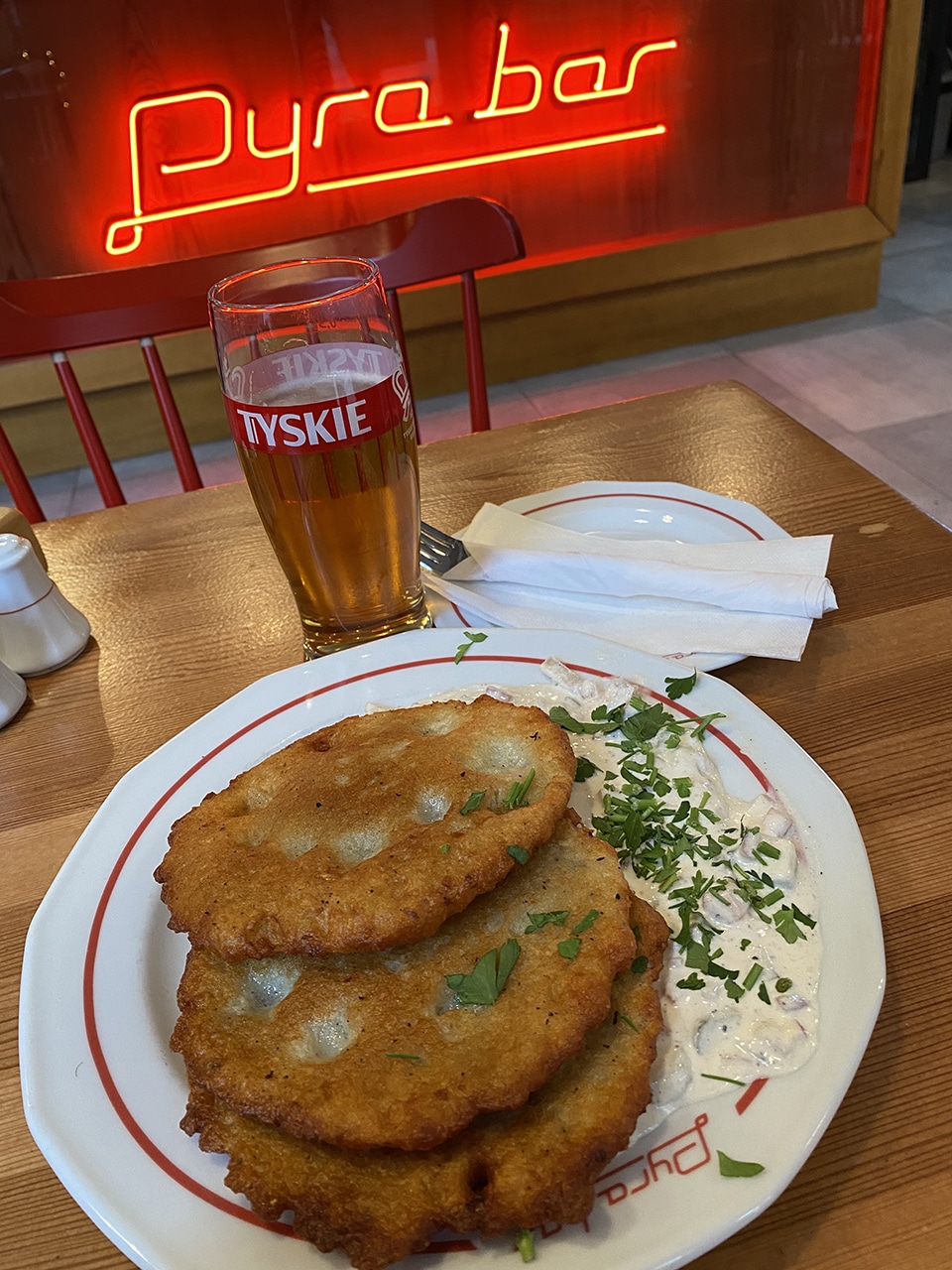 Dobra Pączkarnia. Nothing to say here other than these donuts are amazing, and if you have read our post from our trip to Kraków, you will know why. Address: Plac Dominikański 1, 80-844.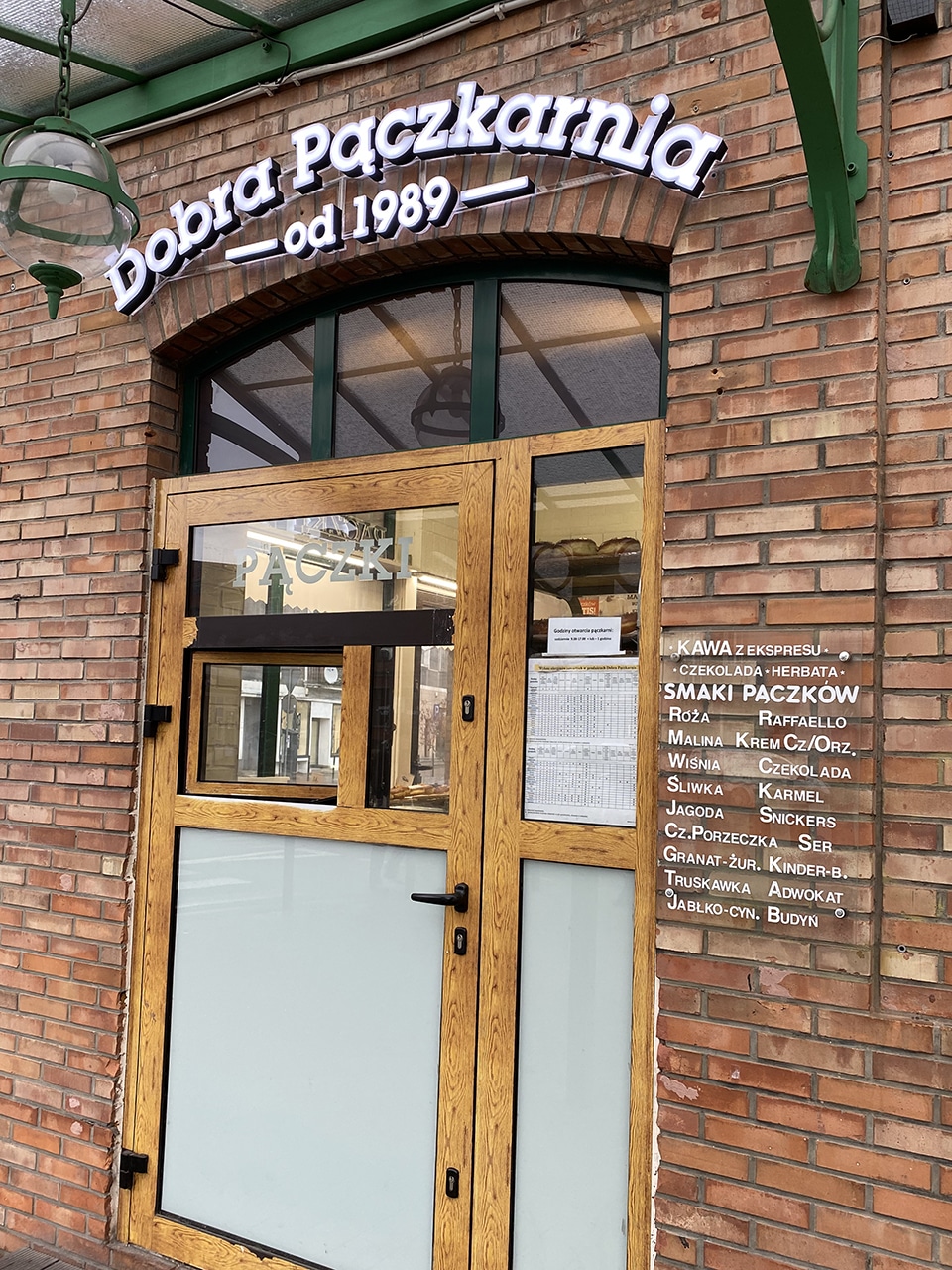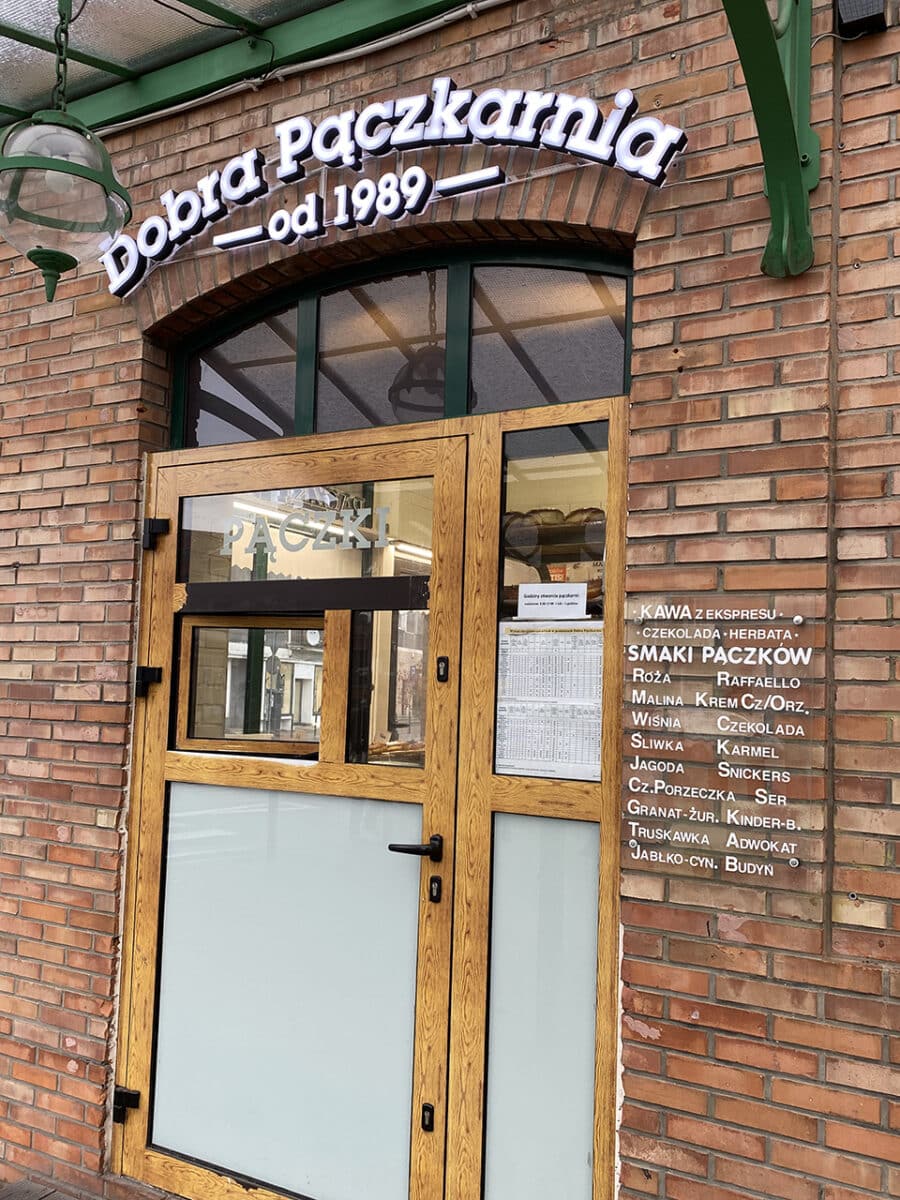 OTHER PLACES TO VISIT
This is a small list of places I would have loved to have visited during my time here.
Westerplatte. I was planning on visiting Westerplatte, but on the day I wanted to go, the weather took a bad turn. The battle of Westerplatte took place here on the 1st September 1939, and it was this invasion by German forces that triggered the start of World War II.
Brzezno Beach, Plaża Brzeźno. Being coastal, Gdańsk has a couple of really nice beaches to visit. Brzezno being the most popular. If you visit during the warmer Summer months, I would definitely recommend a visit.
Wisłoujście Fortress. You can find this amazing historic fortress next to the Martwa Wisła river, a short distance from Westerplatte. It is one of the oldest coastal forts on the Polish coast.
Have I convinced you to visit the amazing city of Gdańsk? I hope so, but if you are still unsure, Visit Gdańsk has more info.
For more Polish travel ideas read: How to spend three days in Kraków, Poland and 25 amazing things to do in Warsaw, Poland.
---
EVEN MORE THINGS TO DO IN GDAŃSK
I really enjoyed my solo trip to Gdańsk, I only wish I had more time, and the weather was a little better on certain days so I could have visited more outdoor attractions.
Stutthof concentration camp tour. I really wanted to visit this place while in Gdańsk. Unfortunately, I couldn't get tickets. One of the first concentration camps in Poland.
Gdańsk private walking tour: Legends and facts. On this tour, you will get to know more about the history and culture of Gdańsk.
Gdańsk: Malbork Castle. A guided tour of the largest castle in the world.
---