The hotel is situated down a quiet little back street and the building dates to the late 14th century. It is very close to most of the city's major attractions, for example, 900m from the Old Town Square, 950m from Charles Bridge and 2km from the Castle. This is our review of Hotel Élite, Prague.
We entered what would be our home for the next four nights, and it thrilled us with what we saw. Vaulted ceilings with a very traditional feel. A friendly member of staff was ready to welcome us and check us in. Prague was freezing, but the reception area was warm and inviting.
CHECKING IN TO OUR HOTEL
We had to pay a small security deposit of 1000CZK. They would pay this back into our bank account when we checked out. This was assuming you did not touch the mini-bar or do any damage to the room. We were unaware of this when booking, but they gave us the option to pay by card or local currency.
There is also a city tax charge of 21CZK per person, per night. (This was correct at the time of travel, February 2020).
Book your city break stay today with Booking.com to Hotel Élite, Prague.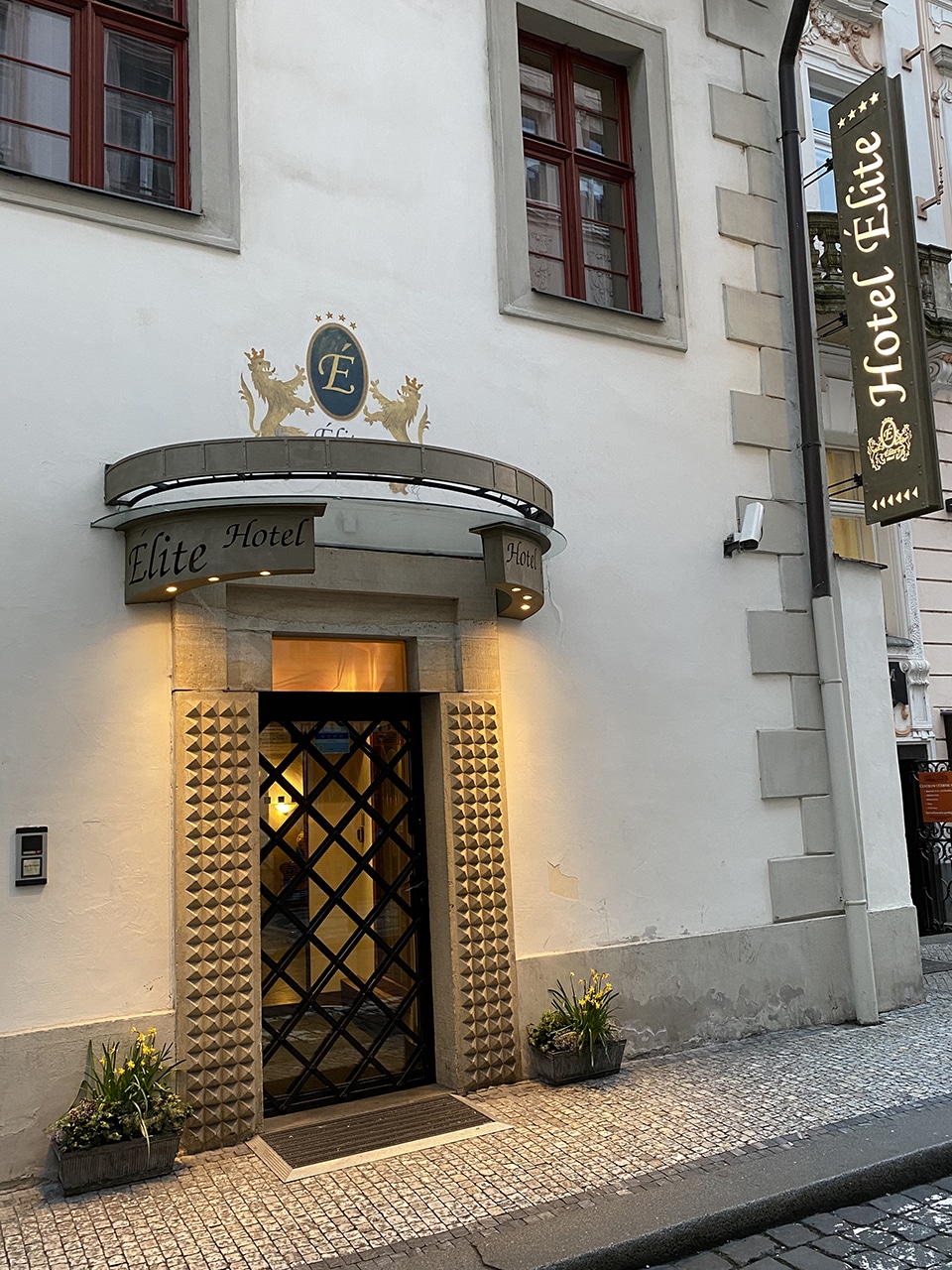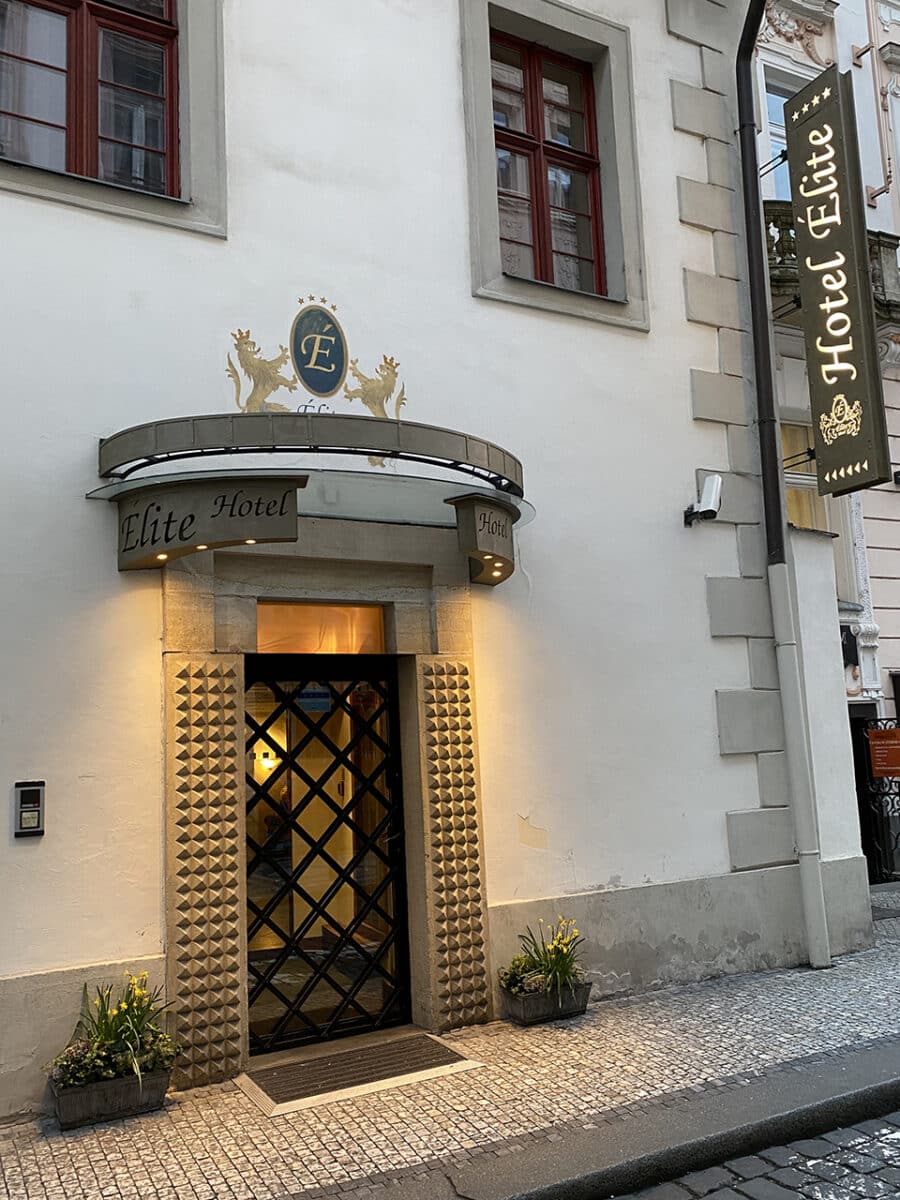 ROOM & FACILITIES
After checking in, we headed up to our room. It was a decent size, and the bed was huge and very comfortable. There was plenty of space to hang and store all our clothes. The shower room was spacious, well-lit, and spotless. There was always plenty of boiling water.
Our room window looked out over the main courtyard for the bar. As it was still Winter, this was not in use. Therefore, there was no noise. However, I cannot see this being an issue even during the warmer months.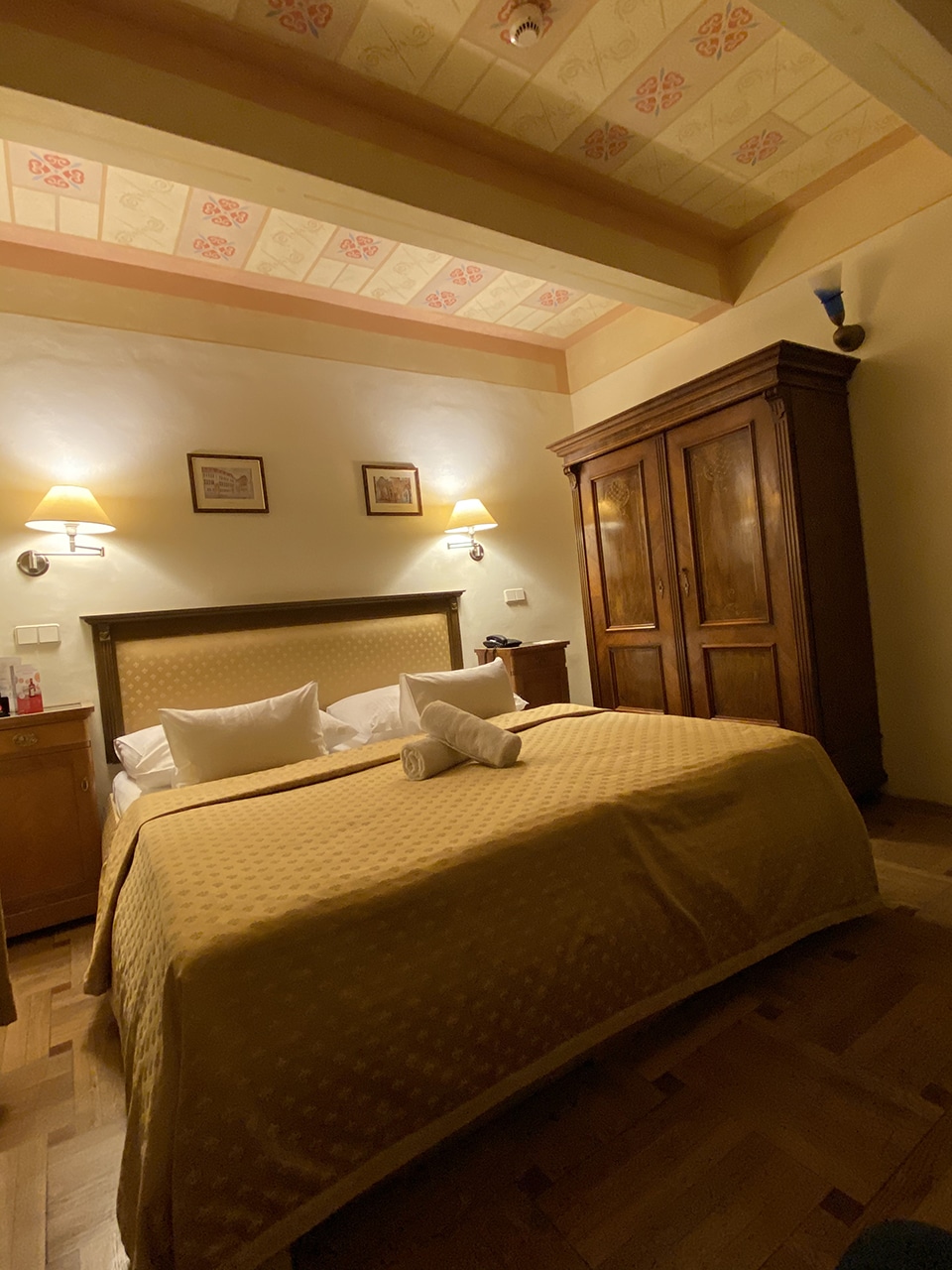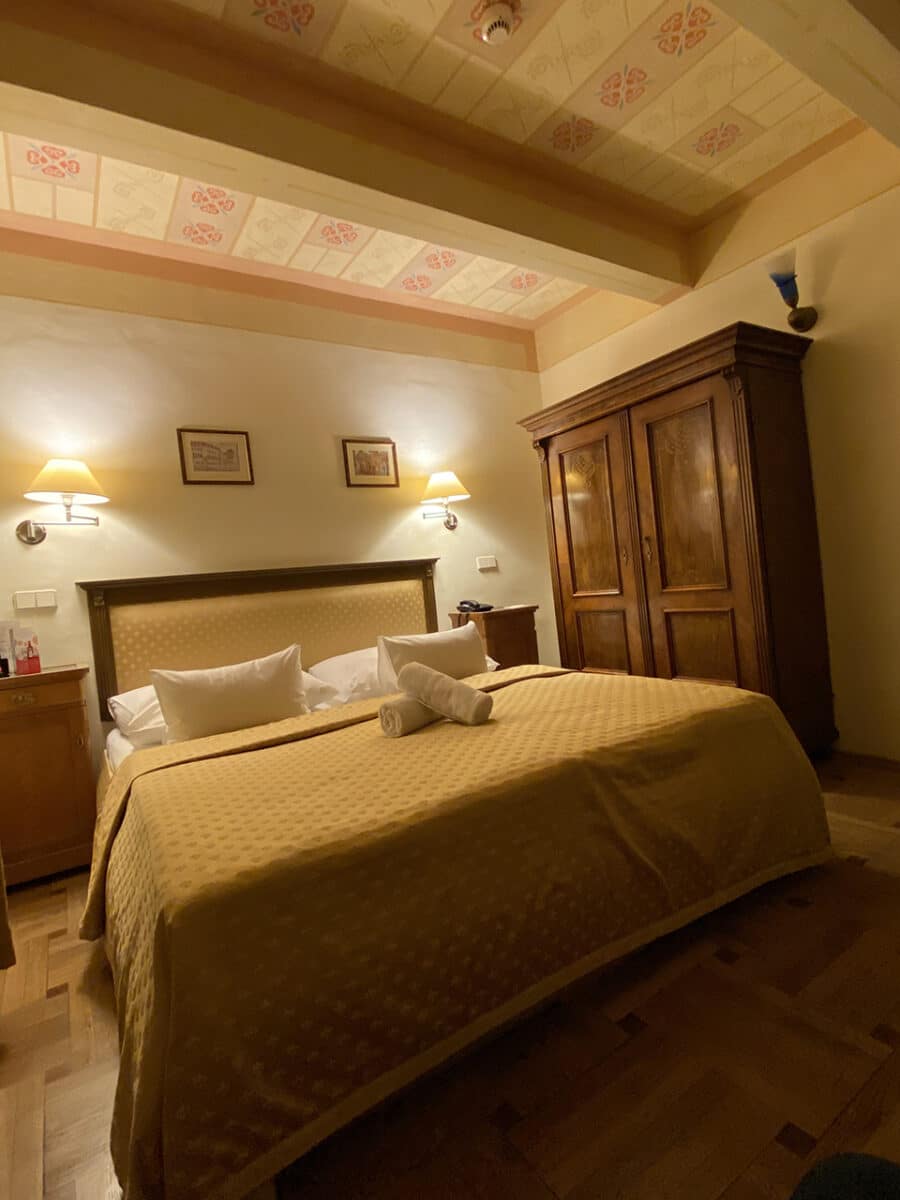 We stayed at the hotel on a bed-and-breakfast basis. There was a great selection of food and it was plentiful. There were fruit juices, a coffee machine and a good selection of tea. It was a continental style self-serve breakfast with a wonderful selection of cereals, fruits, cooked and cold meats.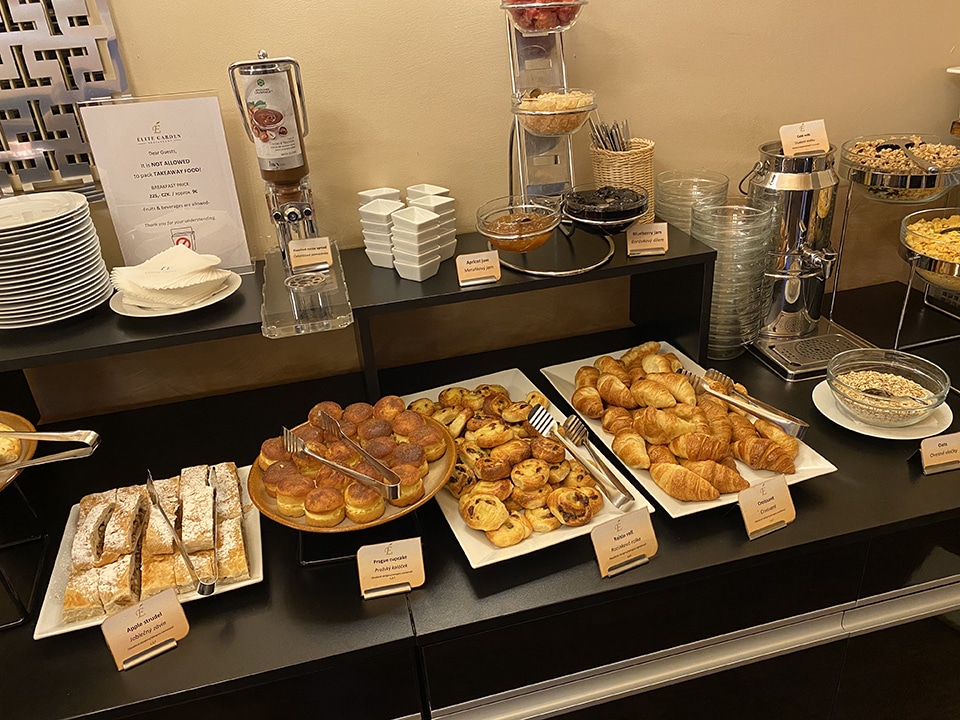 ENJOY A DRINK IN THE HOTEL BAR
The bar area, which we used on a couple of occasions, was also very good. Again, the staff here were friendly. The drinks selection was excellent and also reasonably priced. Not bad for hotel prices. A glass of white wine and a glass of prosecco cost 200CZK, which worked out at around £6.50.
This hotel is perfect for solo travelers and couples like us. A clean, cosy hotel with extremely comfy rooms and great facilities.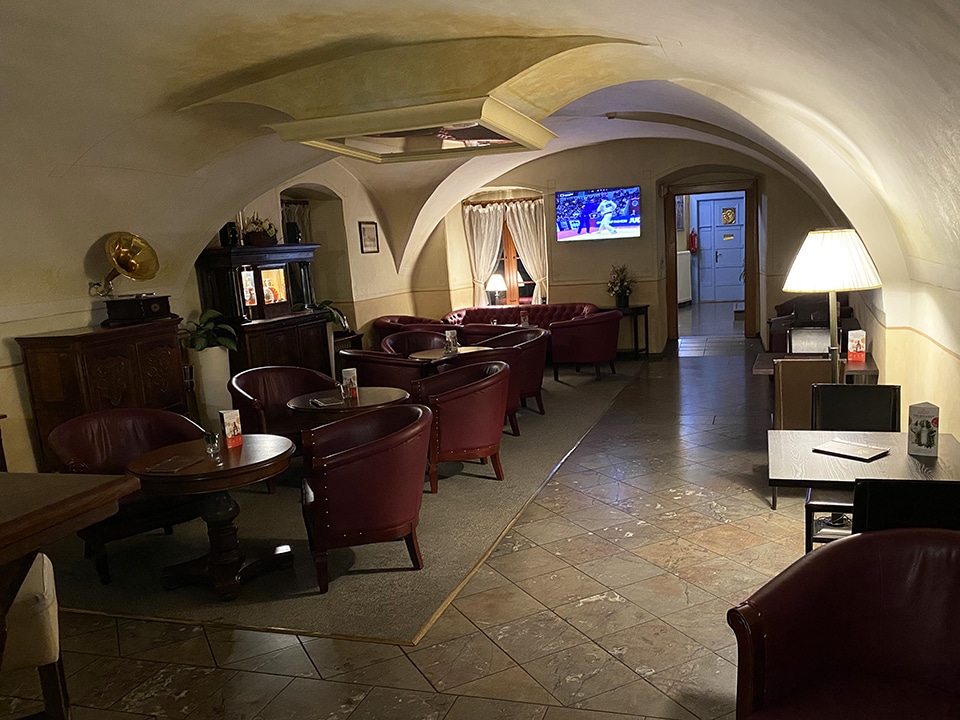 We really enjoyed our stay at the Hotel Élite and would highly recommend it to anyone travelling to Prague. We would re-book this hotel again in a heartbeat. Other facilities include free Wi-Fi, Standard, Deluxe and Junior Suites, a laundry service and a currency exchange.
Be inspired. Look at what we got up to in this amazing city: How to spend three days in Prague, Czech Republic.
OTHER FACILITIES AT THIS HOTEL
Private parking, a reservation is needed and costs €‎25 per day
Elevator
Hot tub, jacuzzi, massage, sauna, all available for an extra charge
24-hour desk, currency exchange, concierge service, luggage storage
24-hour security
Safe deposit boxes
Sun terrace and garden
Bicycle hire for an extra charge
Free Wi-Fi throughout the hotel
---