We are back in Italy once again. After visiting Naples, we decided we wanted to explore more of the Campania region of Italy. During this trip would also visit Positano and the Roman town of Herculaneum. Here is our four-day guide to Sorrento.
WHERE IS SORRENTO?
Sorrento is a coastal town that sits on the Southwestern edge of the Bay of Naples on the Sorrentine Peninsula, opposite the city of Naples. Mount Vesuvius is also visible as it sits in the middle of both. Sorrento is a small town, so we easily explored it in a couple of days. We were glad we had a couple of extra trips planned during our time here.
WATCH THE WORLD GO BY ON PIAZZA TASSO
Piazza Tasso is one of the main squares in the centre of the town. Surrounded by many bars and restaurants, it's a great place for people watching and photography. We enjoyed a drink and food at Bar Ercolano on a couple of occasions.
A couple of main features here are the statue of Saint Antonino Abbate, the view down Via Luigi de Maio and the beautiful Catholic Church Santuario del Carmine.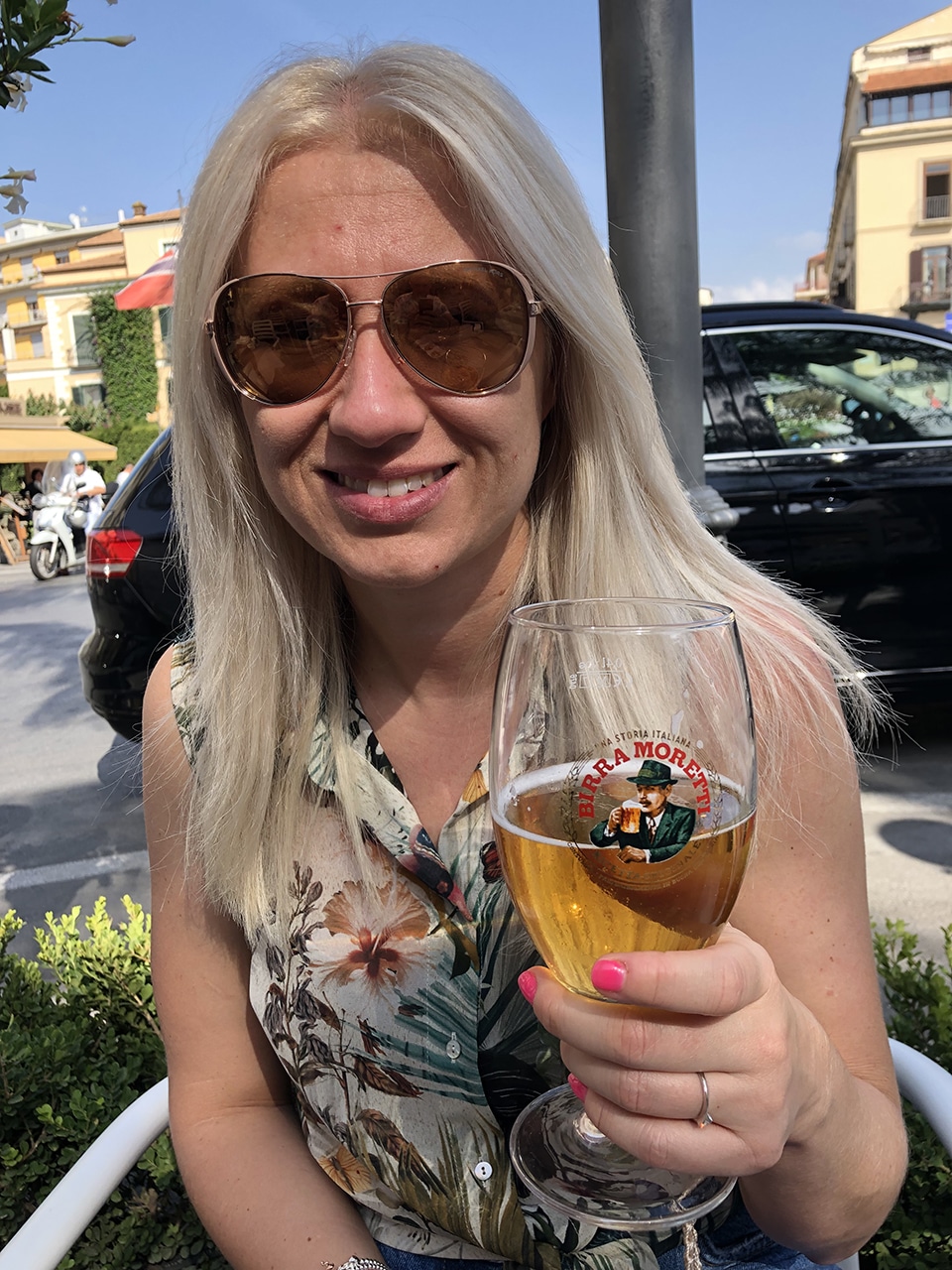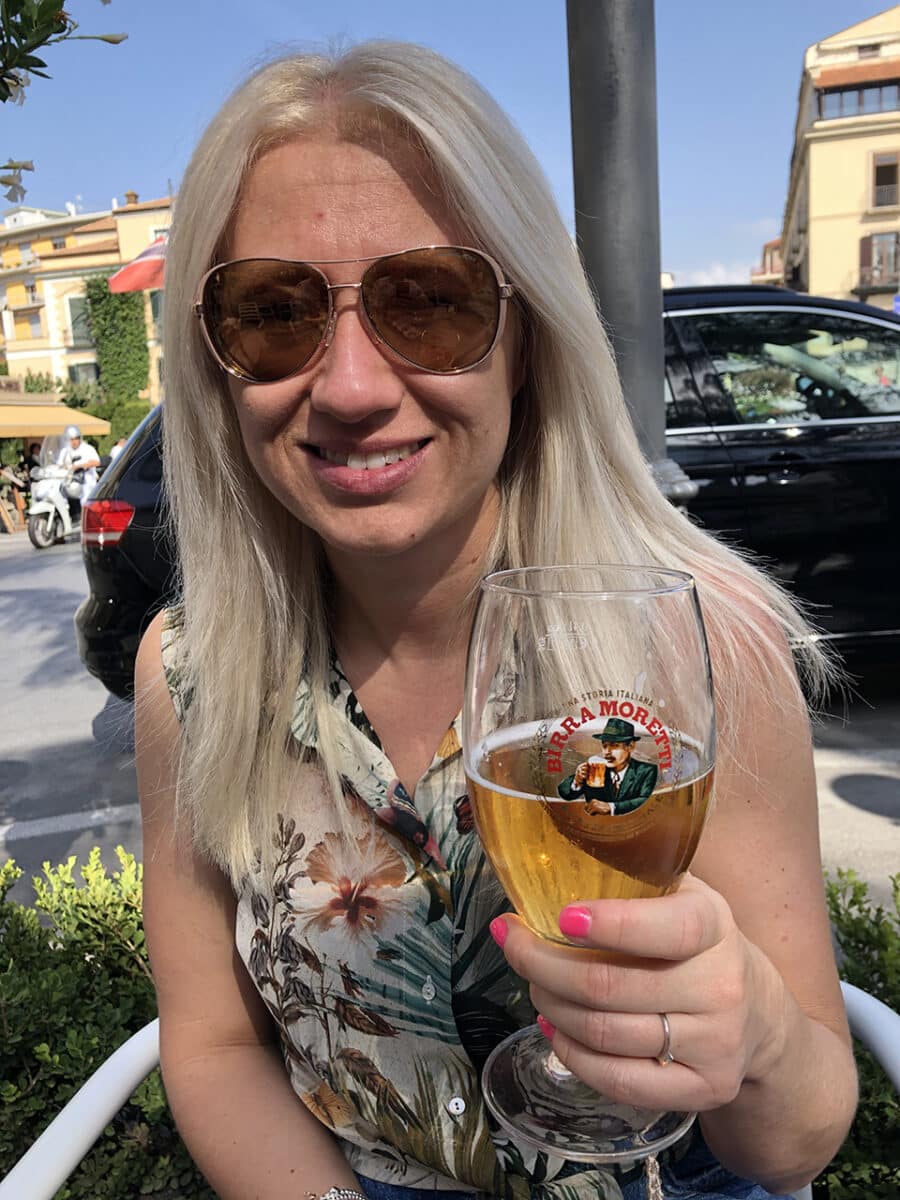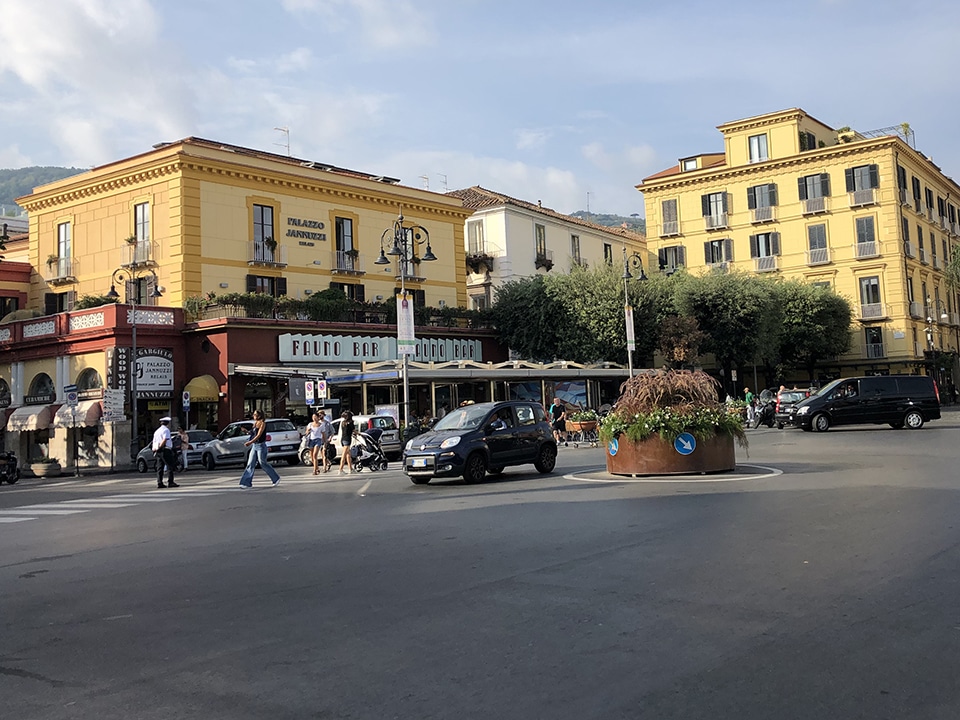 SORRENTO CATHEDRAL
The Cattedrale dei Santi Filippo e Giacomo, Cathedral of Saint Philip and James, is Sorrento's main cathedral church. Set back just off the main street of Corso Italia, outside stands a statue dedicated to Saint John Paul II. It's also home to a very impressive scene of the Nativity. Like most churches, it is free to enter. Light a candle in memory of someone, leave a donation.
The interior is stunning and has everything you expect from a baroque style religious building. Ceiling paintings, beautiful marble statues and monuments and impressive architecture.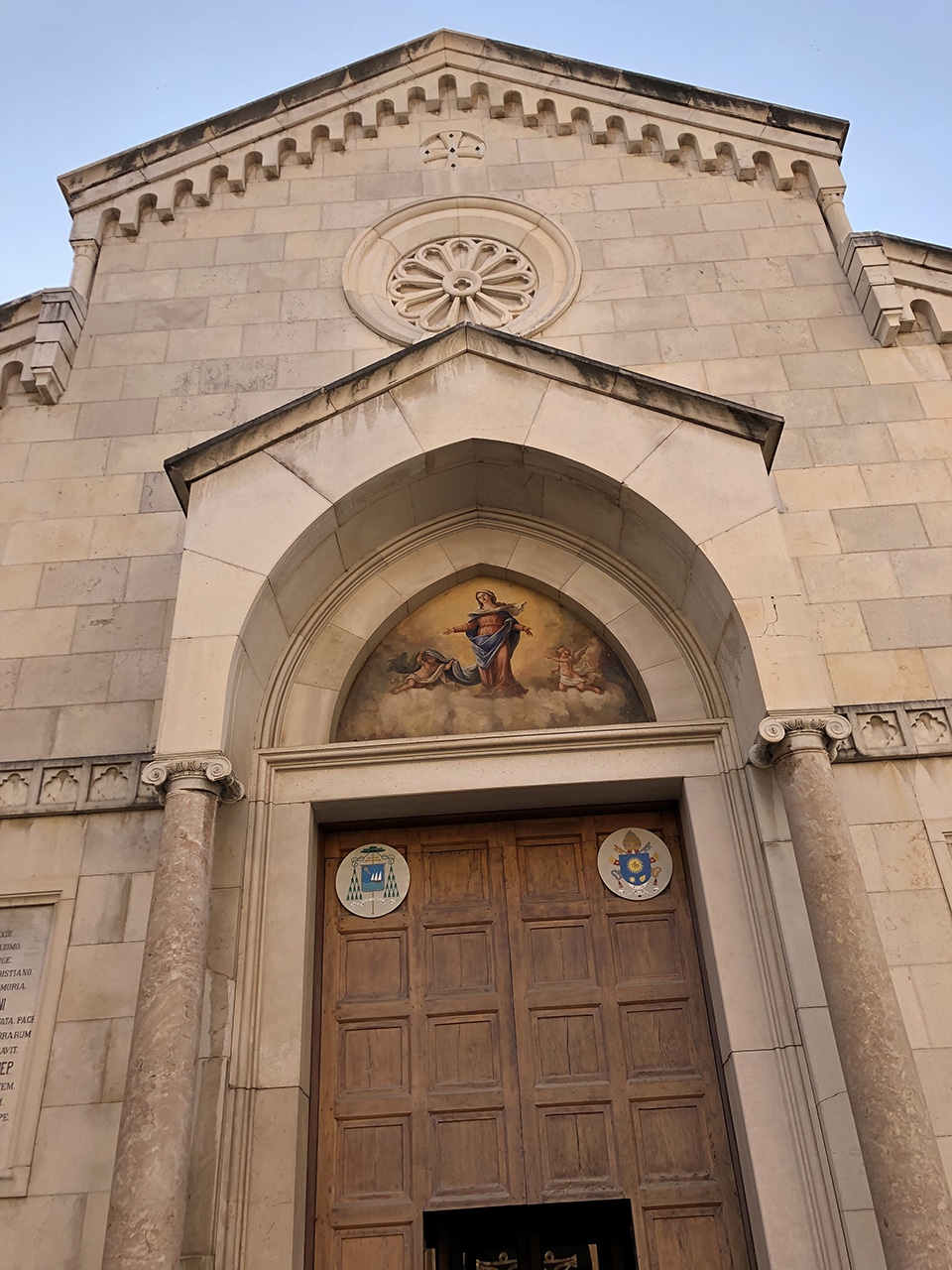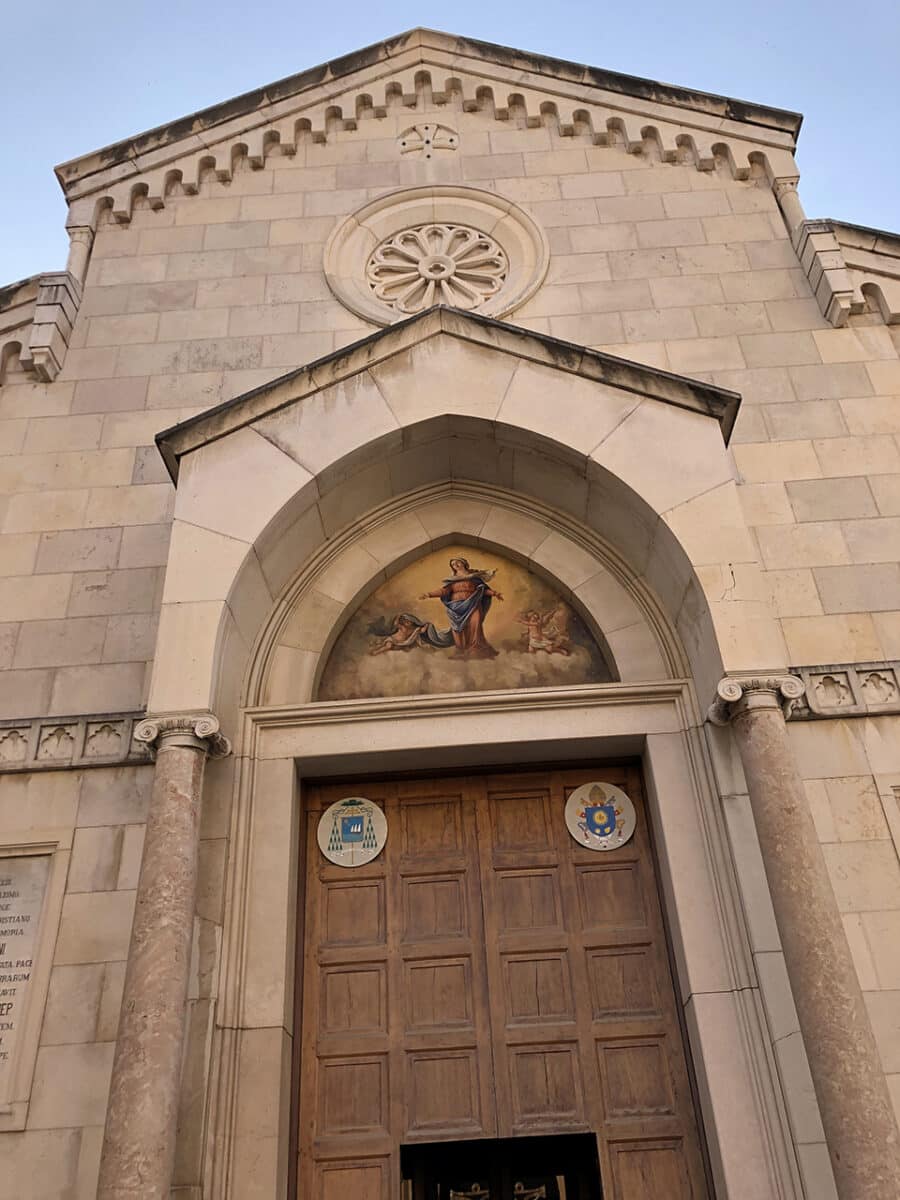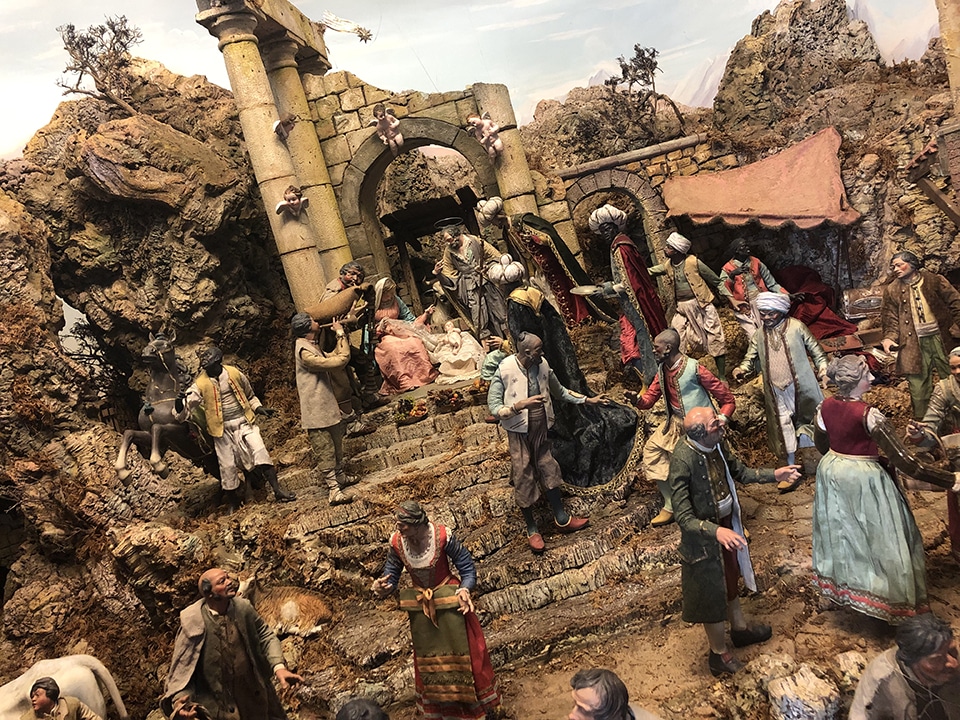 SHOPPING IN SORRENTO
The back streets of Sorrento are long, narrow, and full of shops selling beautiful leather goods, ceramics and, of course, everything lemon.
Visit the dozens of shops selling limoncello and chocolate. They will inundate you with samples. You'll either end up drunk from the many free shots of zingy limoncello and delicious cream liqueurs or you'll be on a huge sugar rush after tasting lots of sweet treats!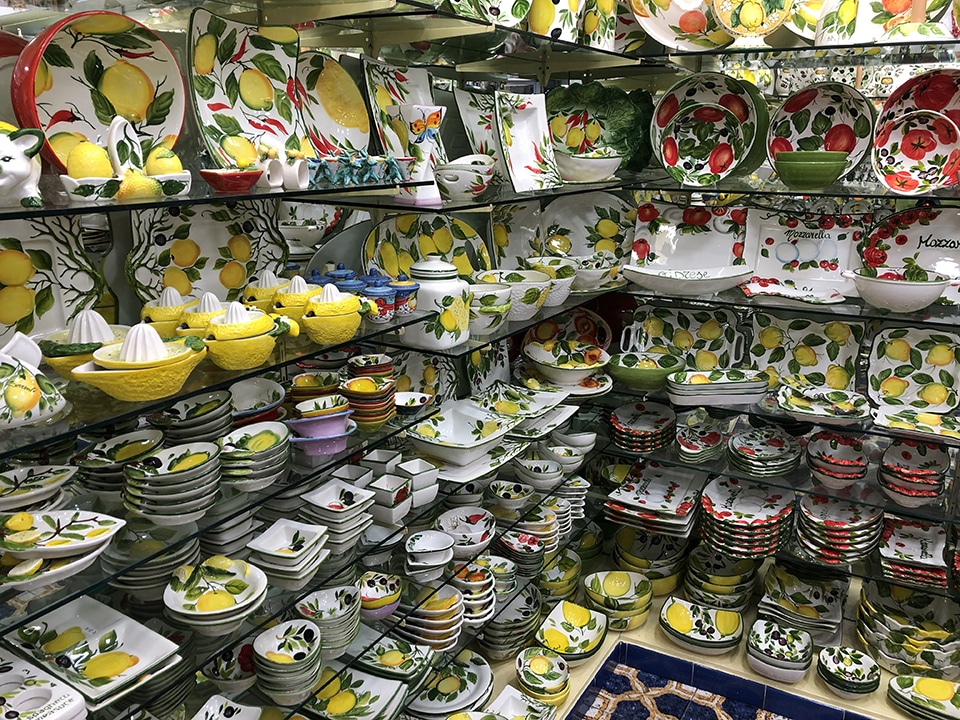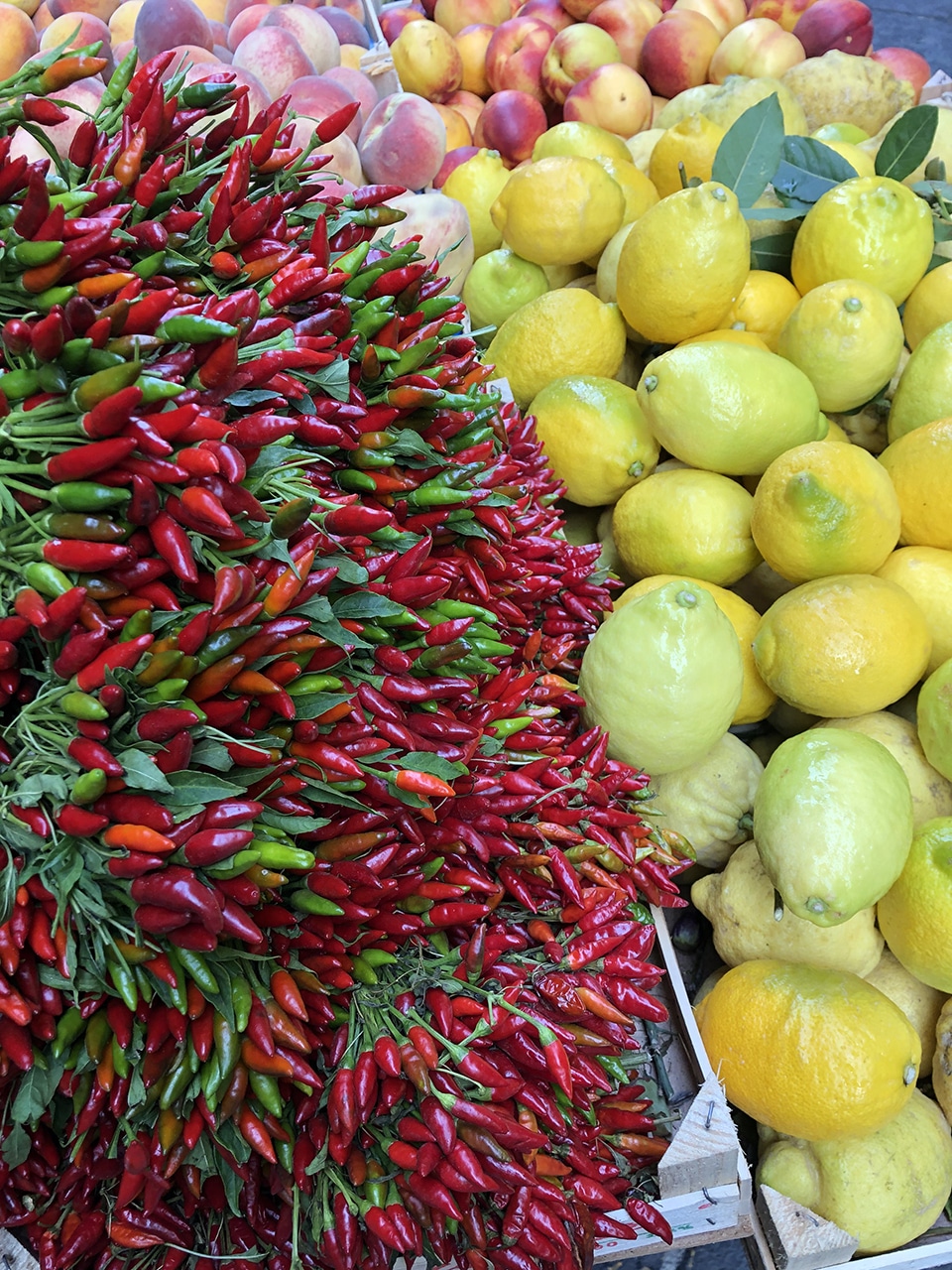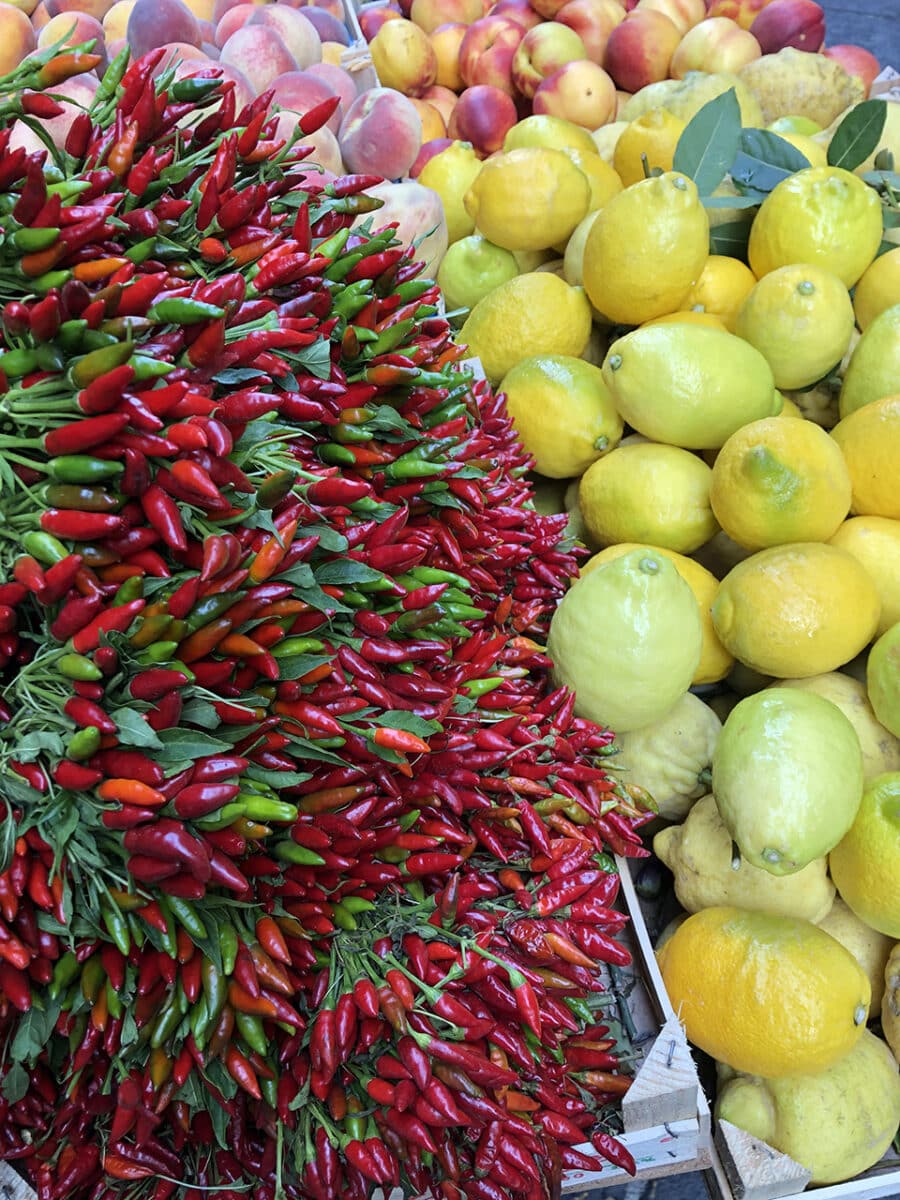 VALLONE DEI MULINI, THE VALLEY OF THE MILLS
A lush green valley in the middle of Sorrento, a true 'hidden gem'. Home to the remains of flour mills, some dating as far back as the 13th century and a sawmill. The valley is also home to some rare and unique plants. A great spot for a photo opportunity.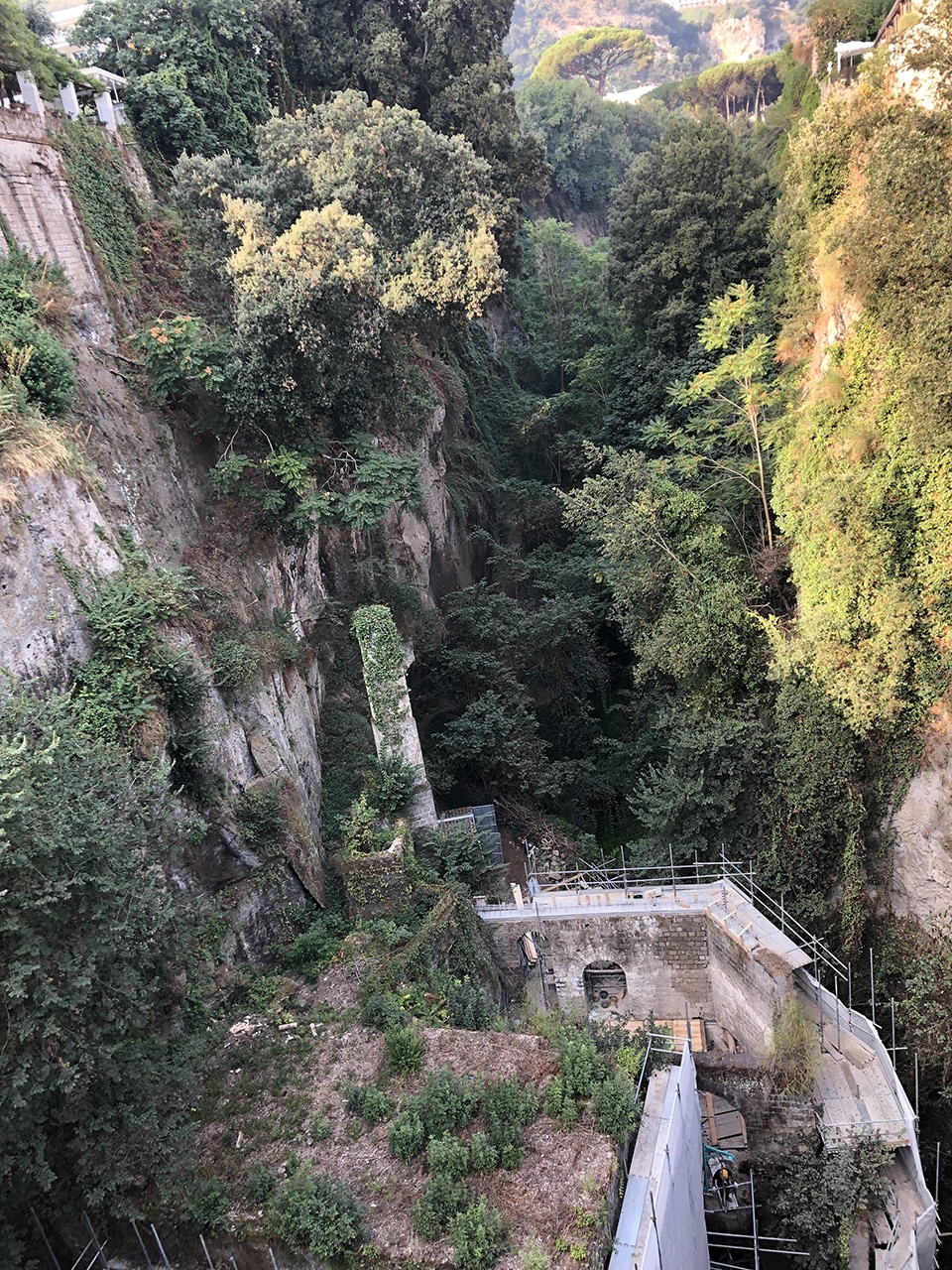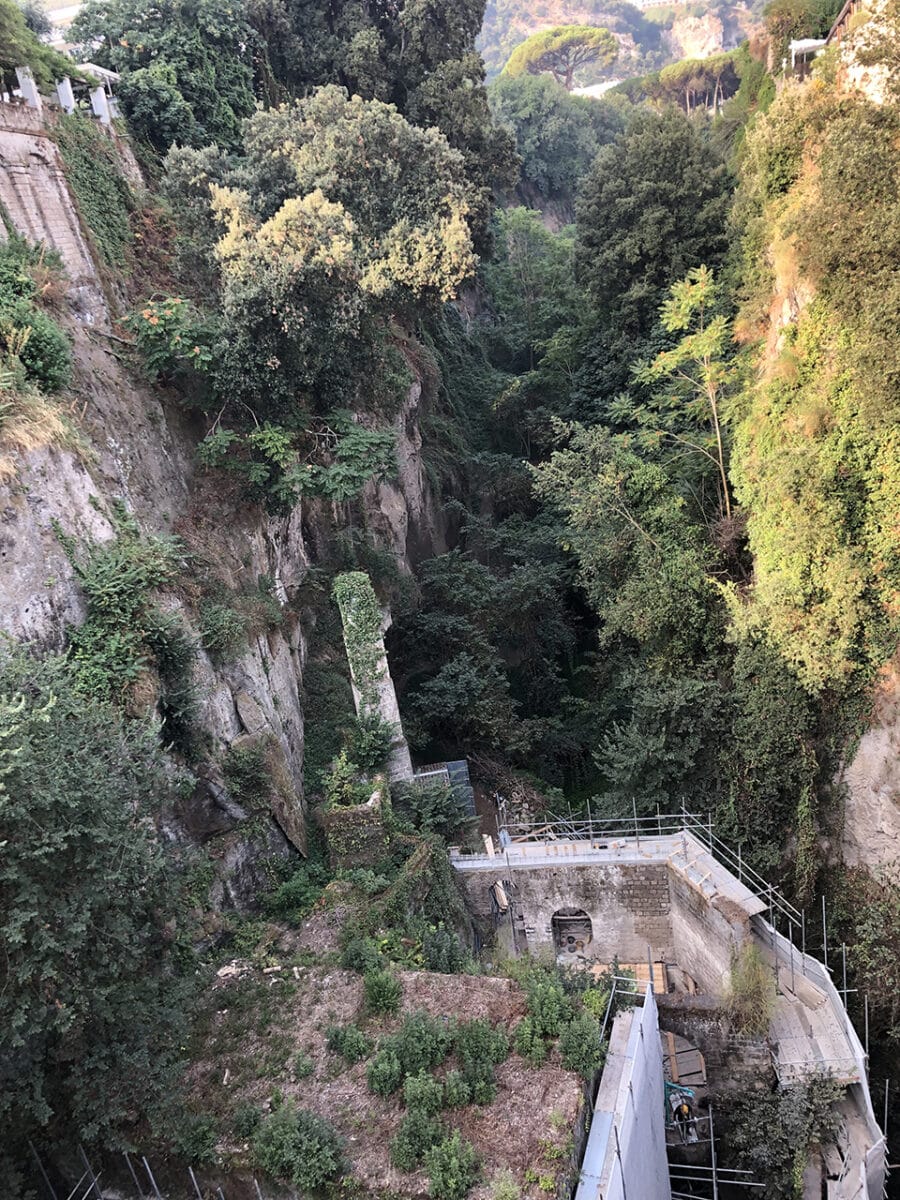 THE BASTION OF PARSANO
A small section of the ancient defensive wall you can walk on, that used to protect the city. Entrance is free and there are some great views.
THE SORRENTO EXPERIENCE MUSEUM
Learn all about the history of Sorrento at this new museum. A multimedia experience where you will relive the eruption of Mount Vesuvius in 79AD, and learn about centuries-old traditions. An adult ticket costs €12.00. Address: Via Antonino Sersale, 4, 80067.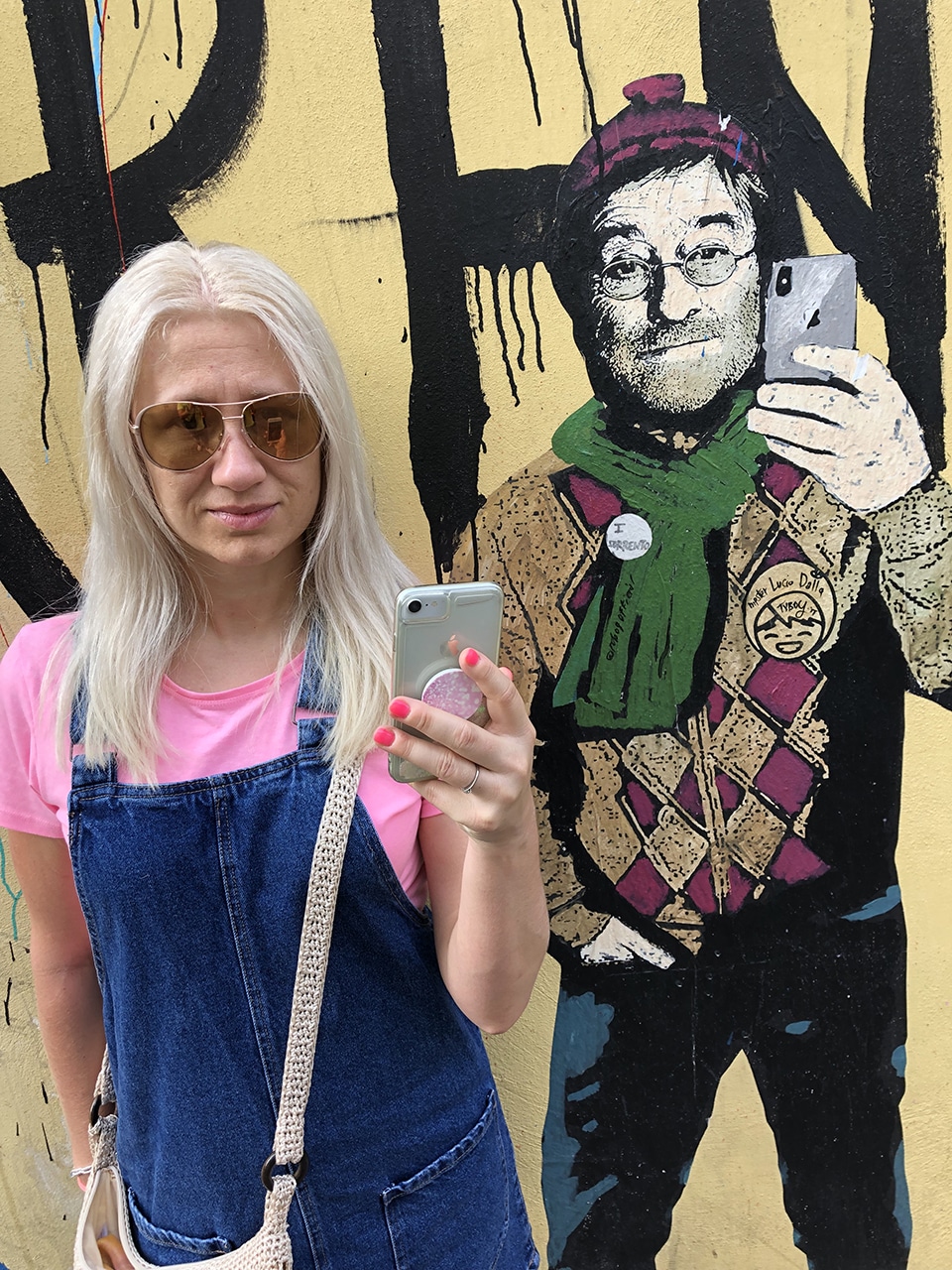 MUSEO CORREALE DI TERRANOVA
If art is your thing, then visit this incredible museum in an 18th century villa, a house full of art. The villa was used as a summer residence for the Correale family. There is also a beautiful garden to explore, the Belvedere Terrace which has mesmerising views across the Bay of Naples. The museum is closed on Mondays, adult tickets cost €15. Address: Via Correale, 50, 80067.
MARINA PICCOLA
Marina Piccola is the main touristic port and ferry terminal of Sorrento. From here you can book tickets and catch boats to Capri, Positano and other areas of the Amalfi Coast.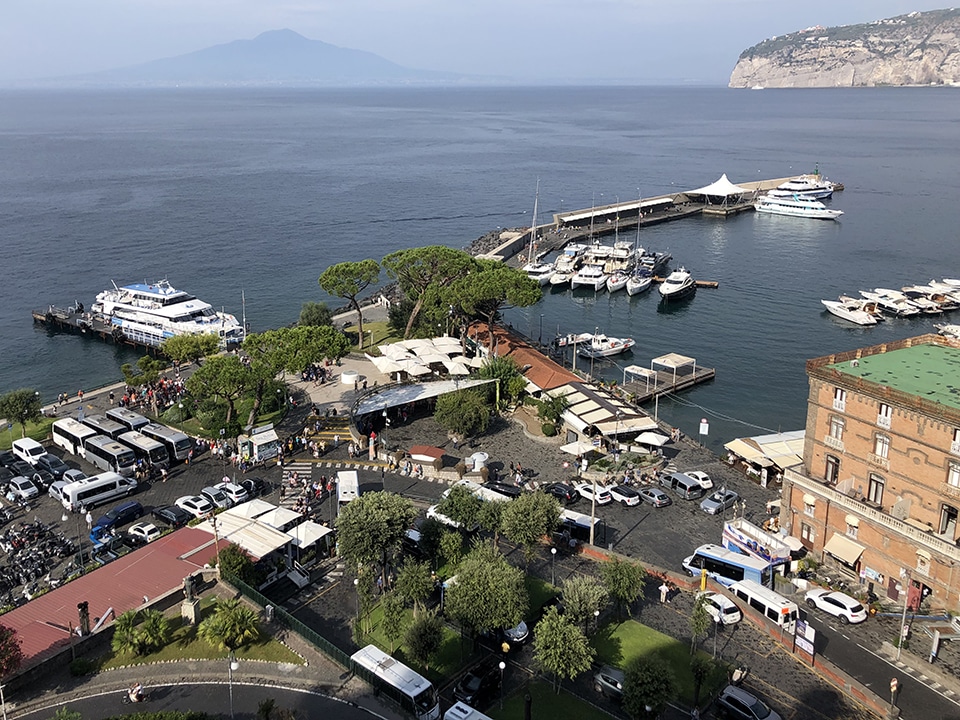 EAT, DRINK AND RELAX AT MARINA GRANDE
A small fishing harbour with a black-sand beach, sunbeds, and showers. A great place to stop for food too. We ate at a great little place called 'Trattoria da Emilia'. We both sampled the ravioli. It was sensational. There are a handful of shops and you can visit the small church of Saint Anna.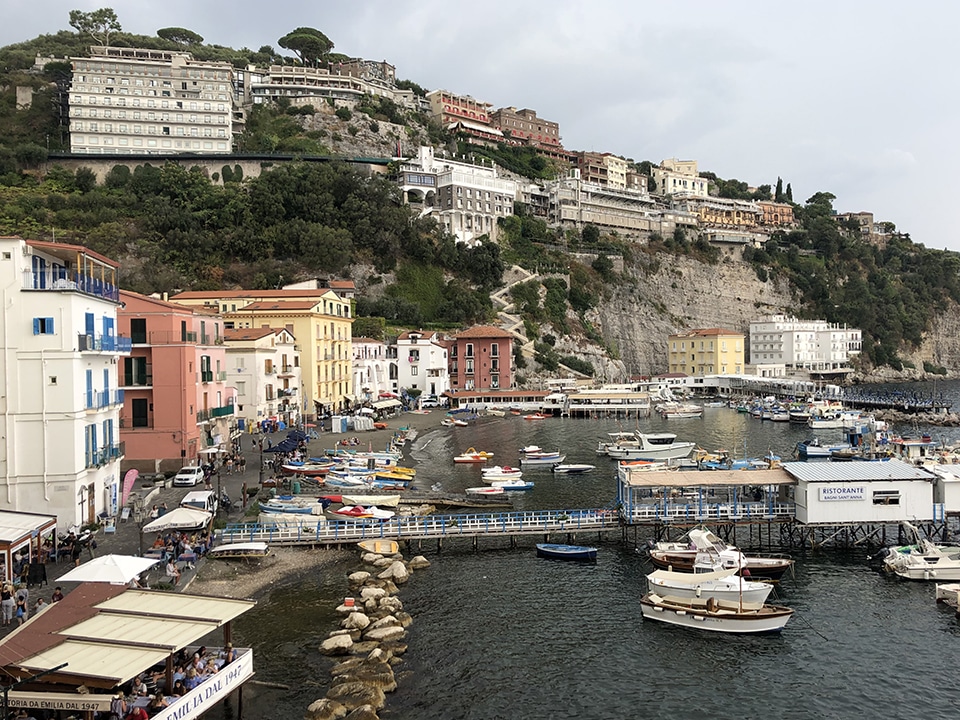 TAKE A BUS & VISIT POSITANO
Getting to Positano from Sorrento is very easy. The main bus and train station in the centre of town is a 10-minute walk from Piazza Tasso.
Tickets at the time of our trip, in 2019, were only €4 each, which included the return trip. These were for the SITA bus. The journey takes around an hour. The bus can get very busy, and you may have to stand the whole way there. When arriving in Positano, the bus stop you need to get off at is Positano-Sponda.
We actually caught a ferry back to Sorrento at the end of our day-trip, so we didn't use our return ticket. This cost us a further €15 each, but we enjoyed the ferry ride more.
The walk from this bus stop down into the town of Positano is, as expected, beautiful. It is here that you can take photographs of the town's famous view of the hillside houses and buildings.
Visit Positano with us: Spend a day in Positano, from Sorrento.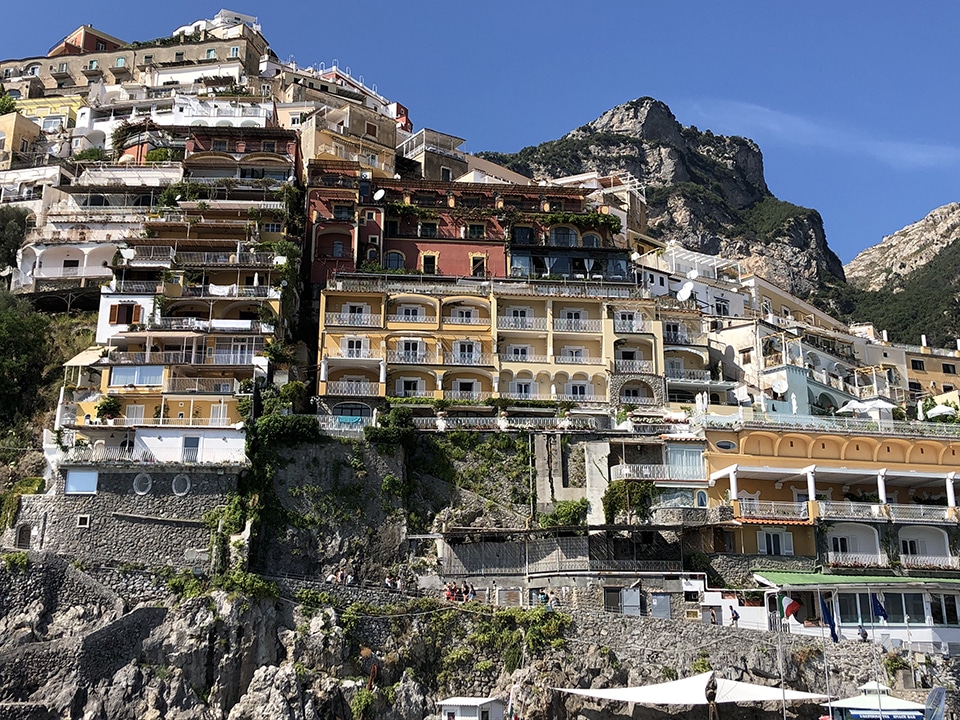 TAKE A TRIP TO HERCULANEUM
Travelling to Herculaneum was just as easy as getting to Positano. We bought our tickets from the same booth in the same station as before.
A completely different experience to Pompeii, and nowhere near as busy. The site is a lot smaller, but there is just as much to see. Out of the two ancient towns, Herculaneum is the best preserved. You can see this in the mosaics, frescoes, and buildings.
Visit Herculaneum with us: Visiting Herculaneum, A UNESCO World Heritage Site.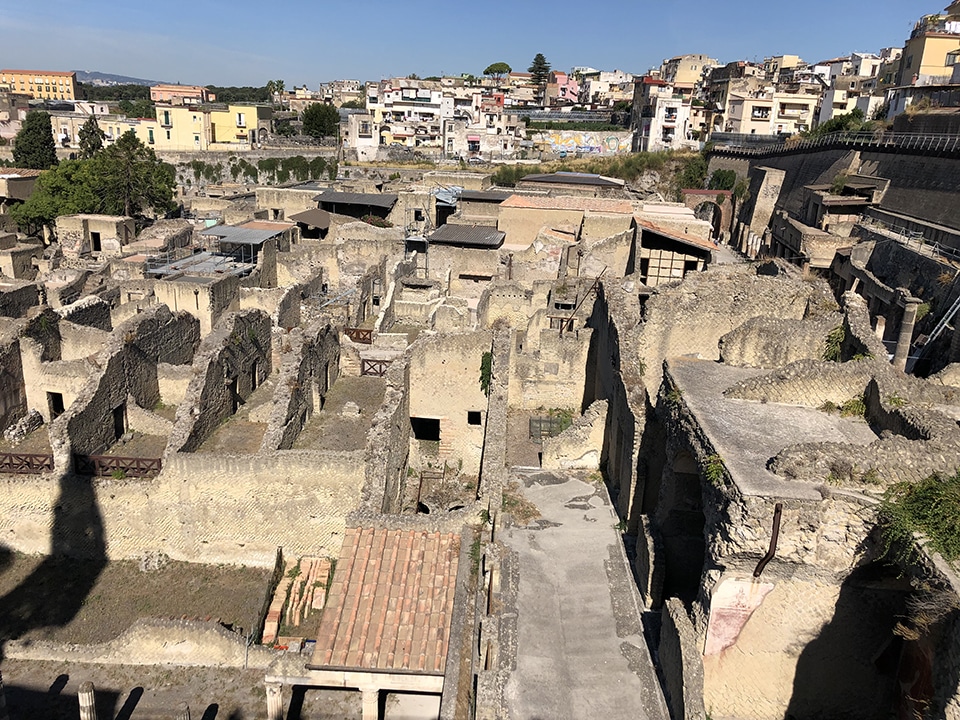 WHERE TO EAT IN SORRENTO
Looking for places to feed your face? Then we have a handful of recommendations for you.
Bar Veneruso. Another place we had researched before our visit was a place called Bar Veneruso. It serves tasty cakes and pastries. So if you have a sweet tooth, we highly recommend it. We ate here a few times, both on an evening after meal, and on a morning for coffee and pastries. Try the pear and ricotta cake. It's incredible. Address: Corso Italia, 43, 80067.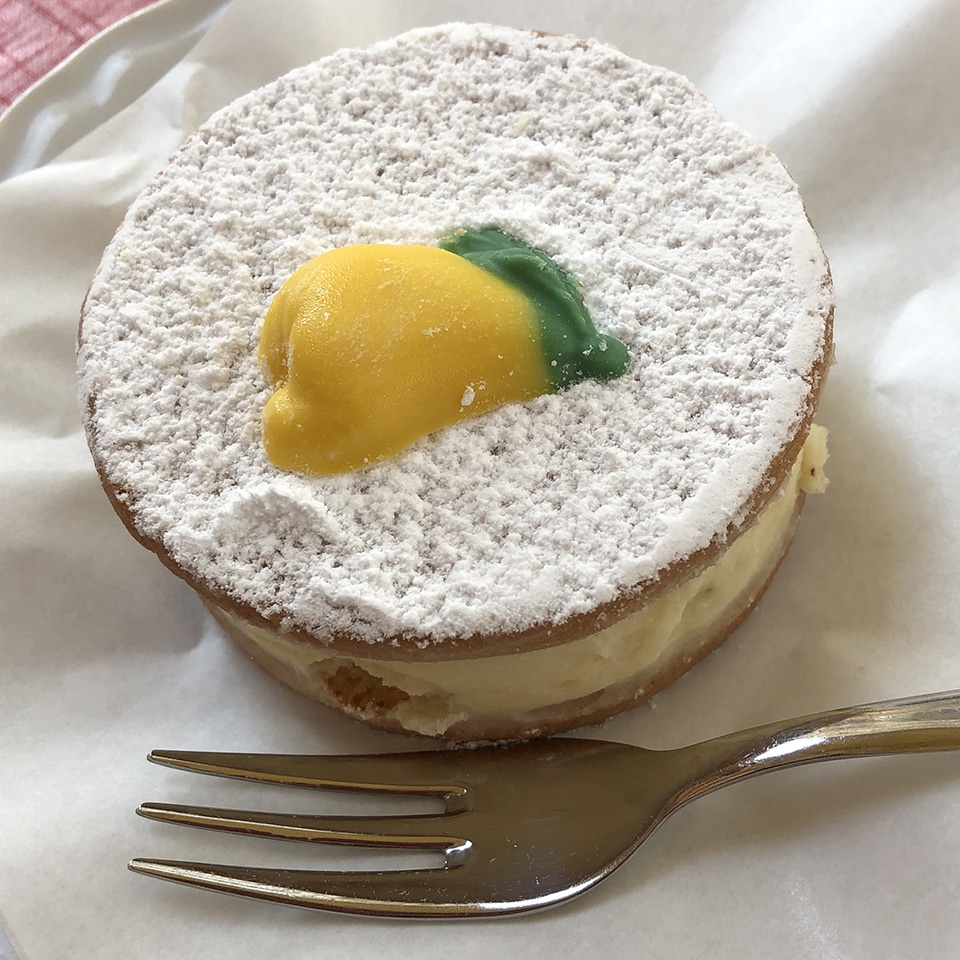 Trattoria da Emilia. One fantastic little restaurant you should check out is Trattoria da Emilia on the seafront of Marina Grande. The food here is fantastic. Simple, homemade, traditional and best of all, cheap. The ravioli are to die for and they are huge! Wash them down with a cold glass of vino, and you are on to a winner. The sea view from the restaurant is amazing too. Address: Via Marina Grande, 62, 80067.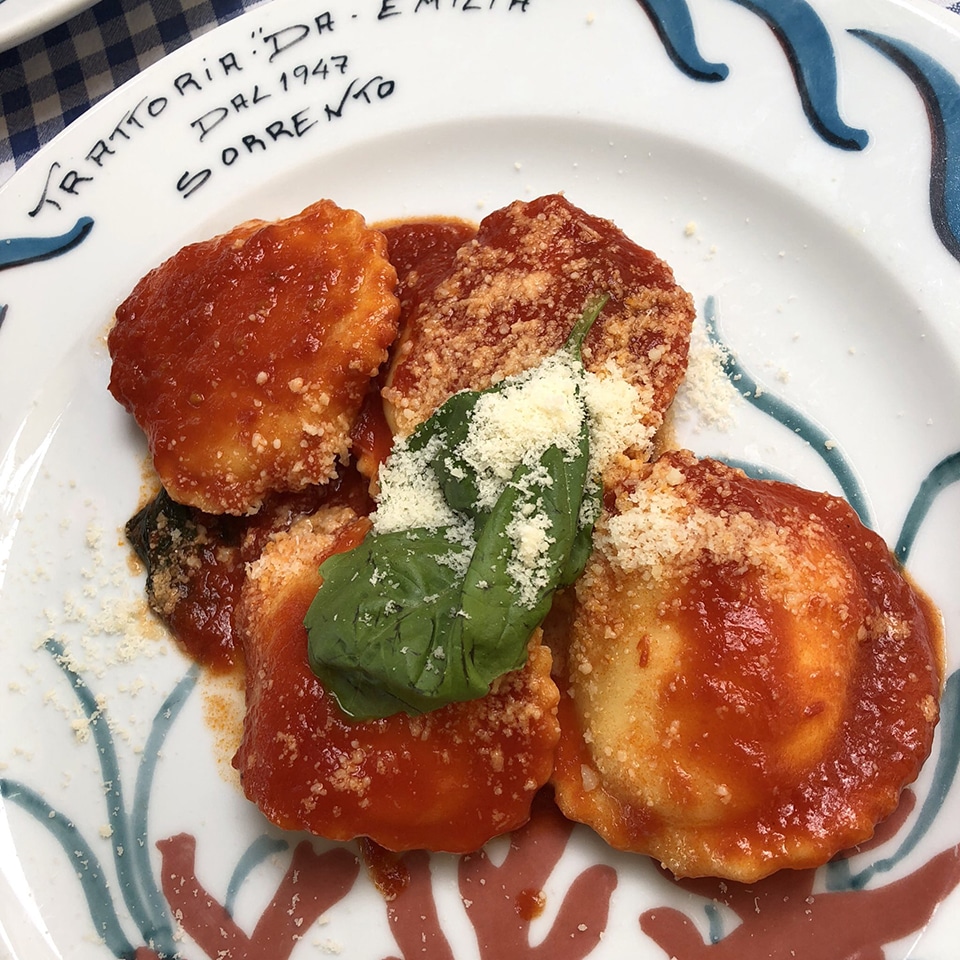 EAT SOME AMAZING PIZZA
Lieve. Another great place for pizza, this cosy little restaurant serves up traditional Neapolitan-style pizza, pasta and delicious desserts. Address: Via degli Aranci, 13, 80067.
Pizzeria da Franco. We knew of this place before our visit. The restaurant is full of old wooden tables, almost like picnic benches, and your pizza comes served on a tin tray. This place is no frills, full of locals, not expensive and the food is delicious. Address: Corso Italia, 265, 80067.
Basilico Italia. We found this place purely by accident. Located in the Cinema Theater Armida, this place serves the most amazing traditional Neapolitan pizzas, and the pasta looked amazing too. Definitely worth a visit. Address: Corso Italia, 219, 80067.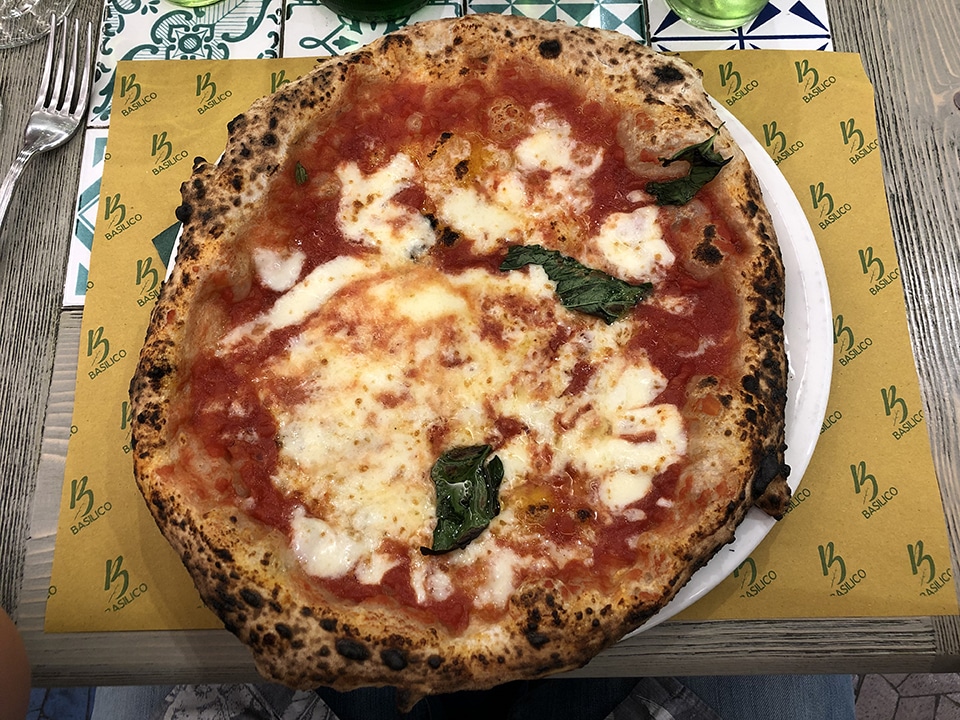 DELICIOUS ITALIAN PASTRY TREATS
Drink at the many coffee shops. As with many towns, cities, and villages across Italy, there are dozens of coffee shops. You will be spoilt for choice. You could even pick up a delicious cannoli.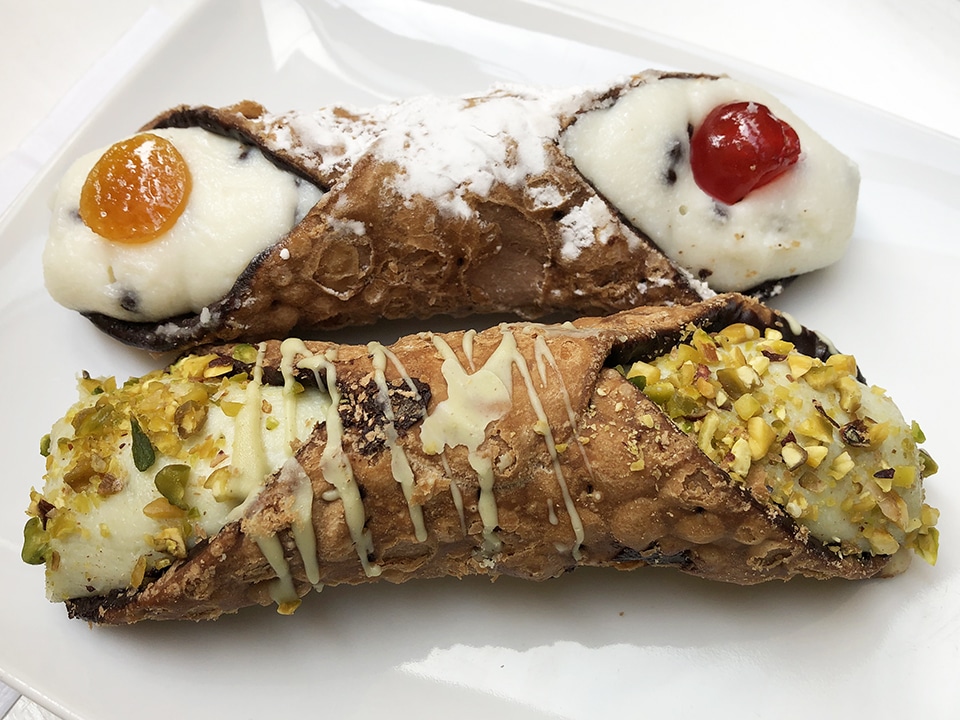 WHERE TO STAY IN SORRENTO
For our four-day trip to Sorrento, we stayed at the Hotel Tirrenia at the bottom of Corso Italia. At the time of writing this post, however, the hotel is temporarily closed. So, here are a few other suggestions for your stay straight from booking.com, or use the search box on the right.
Casa Sorrentina. Casa Sorrentina offers you comfortable rooms with a balcony, all in an unbeatable location, just off Piazza Tasso in the heart of Sorrento. Wi-Fi is free.
Corso Italia Suites. Located in central Sorrento and offering free air conditioning, Corso Italia Suites features apartments and rooms with free Wi-Fi and wooden furniture.
Hotel Cristina. Hotel Cristina overlooks the wonderful Bay of Naples and Mount Vesuvius. Enjoy a restful, pleasant holiday, just 1.2 km from the centre of Sorrento.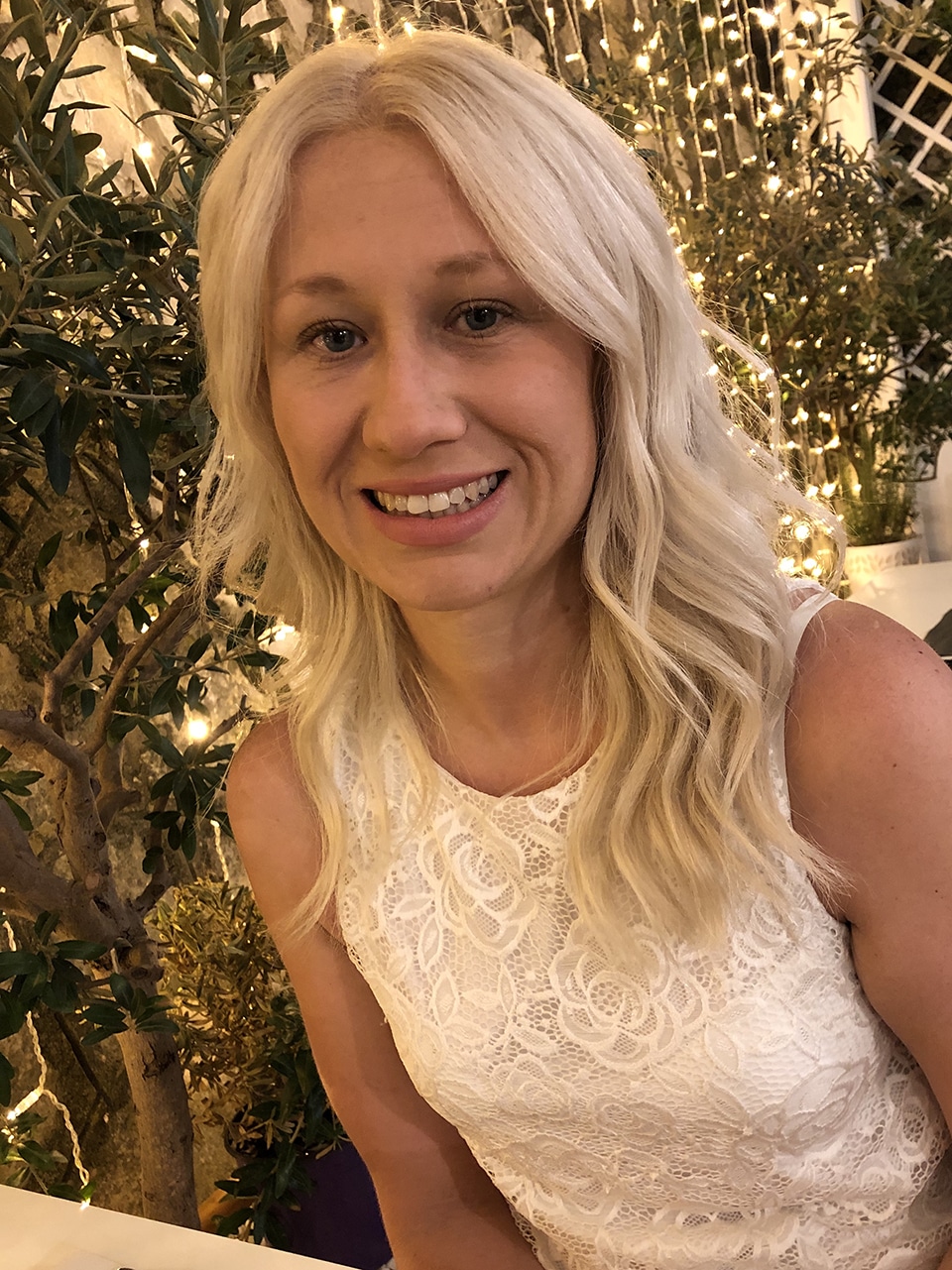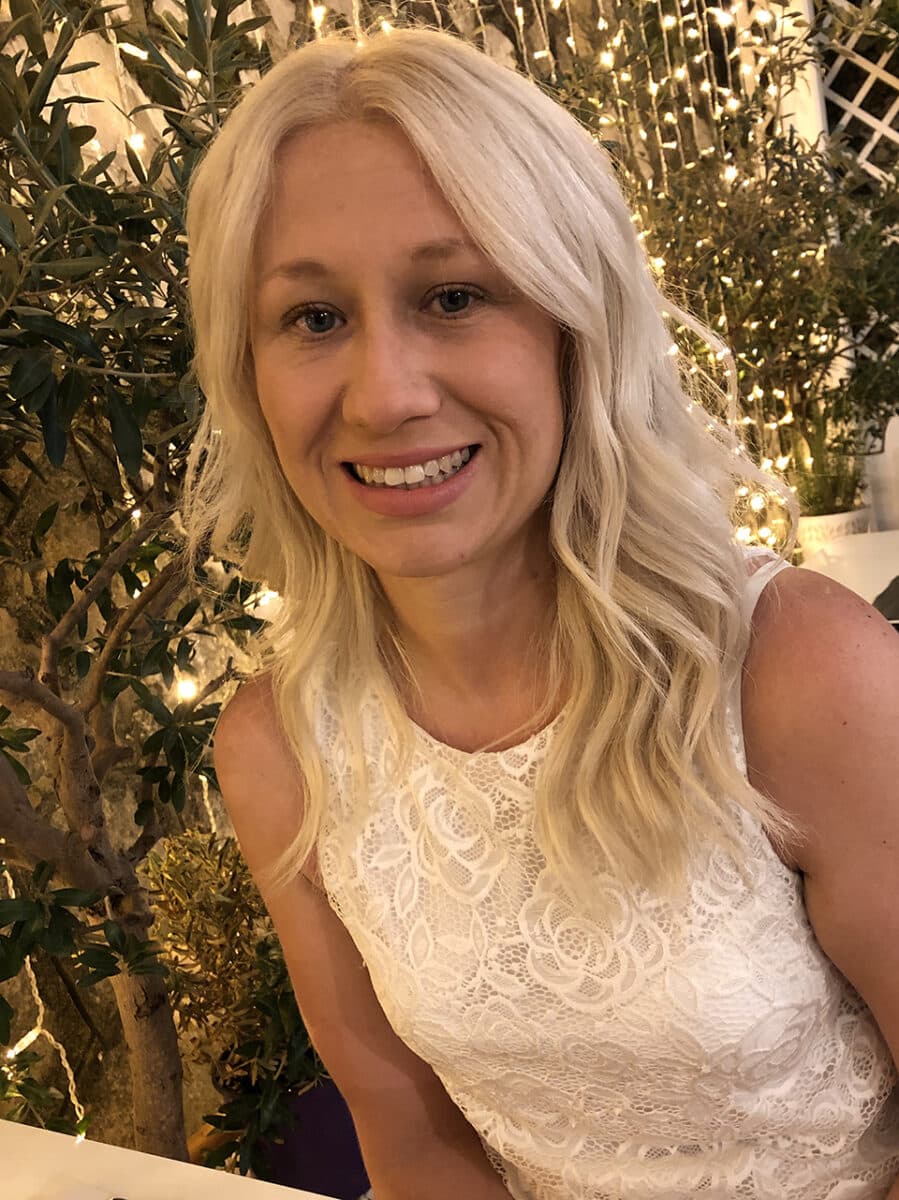 MORE ITALIAN INSPIRATION
We hope you enjoyed our four-day guide to Sorrento. Looking for more Italian inspiration?
Visit Rome: Planning a surprise trip to Rome, with itinerary.
Visit Naples: 13 Amazing things to do in Naples, Italy.
Visit Venice: 15 awesome things you can't miss in Venice, Italy.
---